Kitchen Renovation: Delta Touch20 Faucet
Good morning friends! This is one of the final updates before the actual kitchen reveal and I'm SO excited to show you! But first I have to tell you about one of my top kitchen must-haves! The Trinsic Single Handle Pull-Down Kitchen Faucet with Touch20 Technology from Delta is the best thing since sliced bread or some other fantastic invention much more recent like the iPhone lol!
Seriously though every kitchen should have one! I now belong to that certain group of people who go around touching other people's faucets assuming they are all touch activated! I never realized how much I would appreciate this type of feature but it's so nice when your hands are filthy and all you have to do is barely bump the faucet with your elbow and it turns on!
The faucet was the first fixture I picked out for the kitchen so I knew it would set the stage for the rest of the reno. I was nervous about going with the Champagne Bronze color because it's a little out of the box but I really wanted it to stand out. It turns out I had nothing to be worried about because it's perfect! It's not too brassy and it has the perfect hint of an antique finish to it.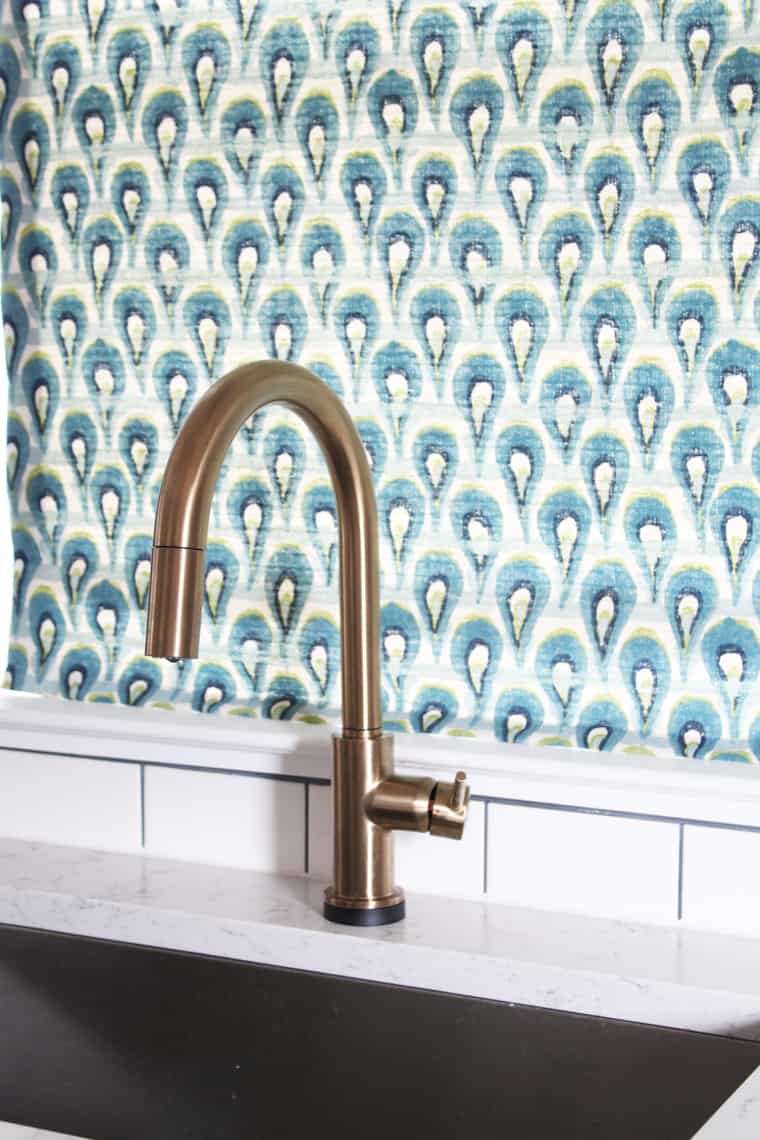 I've also got to show you the first piece of jewelry for the kitchen as I like to call it, the most beautiful roman shade you ever did see! The fabric is my new favorite pattern from Online Fabric Store and Drawn Company made the shade. Julie and Jen did a phenomenal job creating this shade to perfectly fit our window and it was super easy to install too! You'll see more of it in the reveal post, promise!
Obviously the touch feature is my favorite but there is another great feature that has proven to be invaluable to our little family. My son loves to help in the kitchen and when he is washing his hands (or the dishes) he can tell if the water is hot or cold because of the light at the base of the faucet. Blue is for cold and red if for hot, obviously, but it also turns a purple-ish pink when it's warm. Now I don't have to constantly watch over his shoulder worrying about him burning his little hands!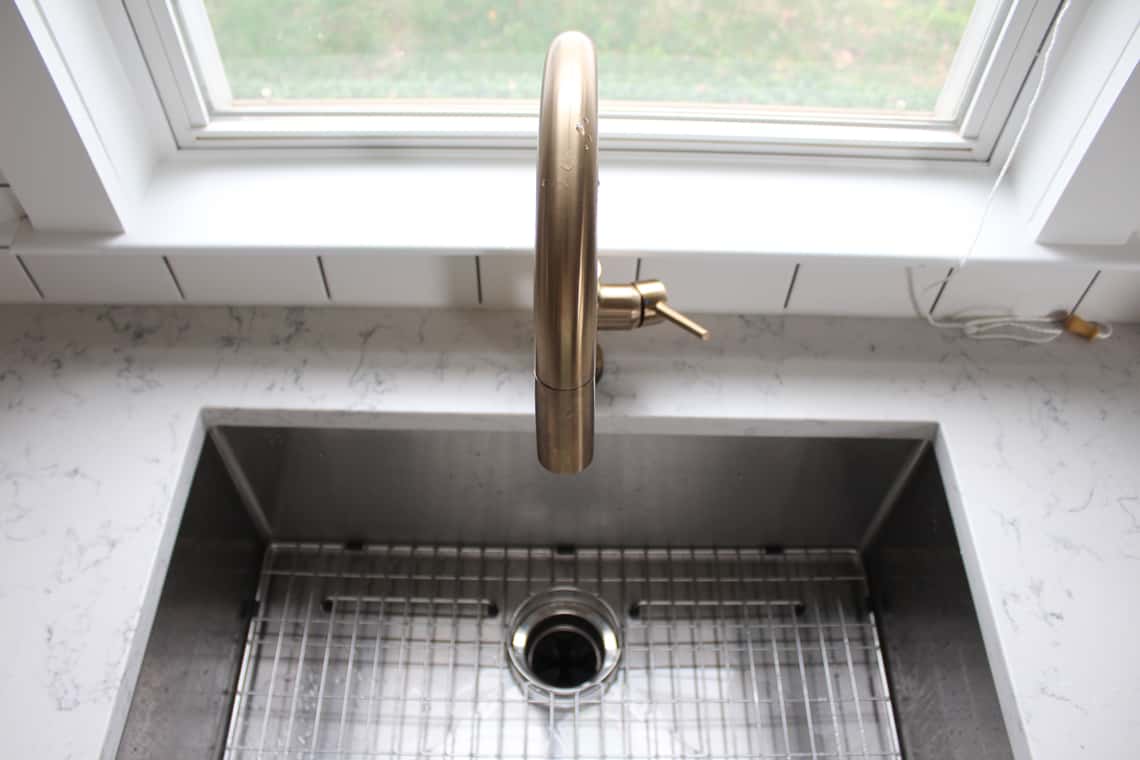 It really is a stunner!
So what do you guys think? Is the Champagne Bronze too far out there or are you a risk taker like me? No matter what finish, this faucet is awesome and I love what it adds to the functionality and style of our kitchen!
Cheers!

{Thank you to Delta for providing the Touch20 faucet for my review and thank YOU for supporting the brands that make Simple Stylings possible. All words, ideas and opinions are my own.}