Holiday Open House with 11 Magnolia Lane: Christmas Table & Dining Room
Happy weekend you guys!
Today I'm joining some lovely ladies and opening up a part of my home today for the Holiday Open House!
11 Magnolia Lane is our gracious host and has put together an awesome group of bloggers to participate in this fun home tour. I can't wait to accept my invite and visit all of the lovely homes!
Today I'm sharing my Christmas table and dining room with you and a few sneak peeks of more holiday decorating to come.
If you are new here, welcome, and I will let you in on a little secret…okay it's no secret :) I love everything nautical and coastal and I definitely wanted to incorporate that into my holiday decorating again this year!
I found this porthole ice bucket at our Habitat Restore and I love how it worked so well with our nautical theme.
All of the fabric is also a Restore find ($1 per yard) and it's so vibrant that I kept the rest of the decor simple with a few trimmings from our tree and my gold striped candles.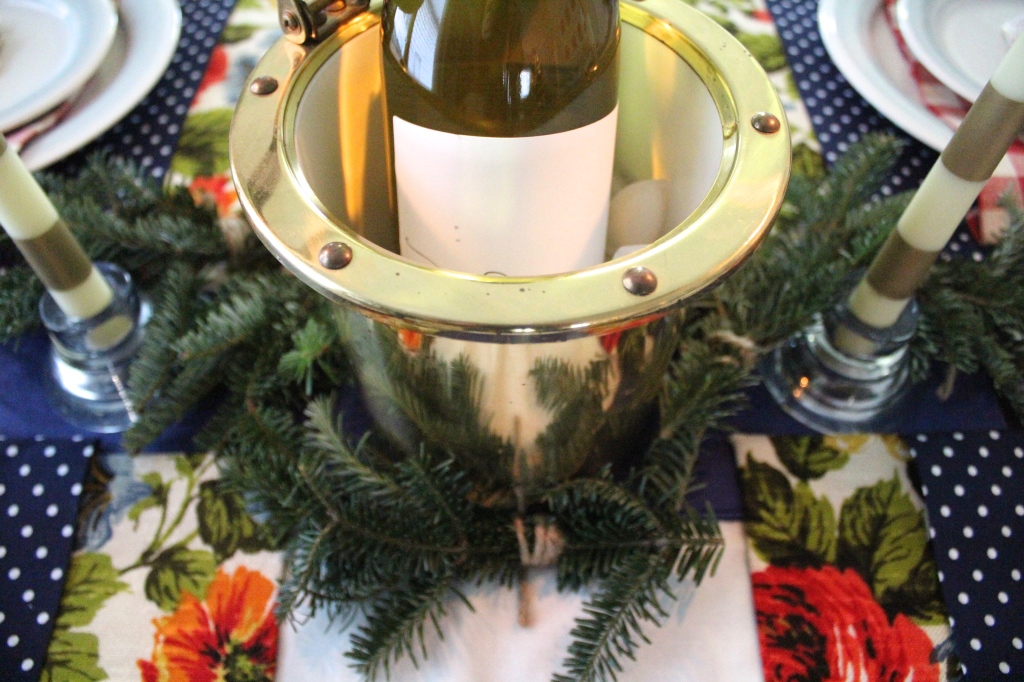 Oh and I just learned how to create bokeh with my DSLR and I think I'm addicted :) I'm convinced this is why twinkly Christmas lights exist!
I'm no seamstress so I cut all of the fabric for the placemats and napkins and "hemmed" them with some fabric tape.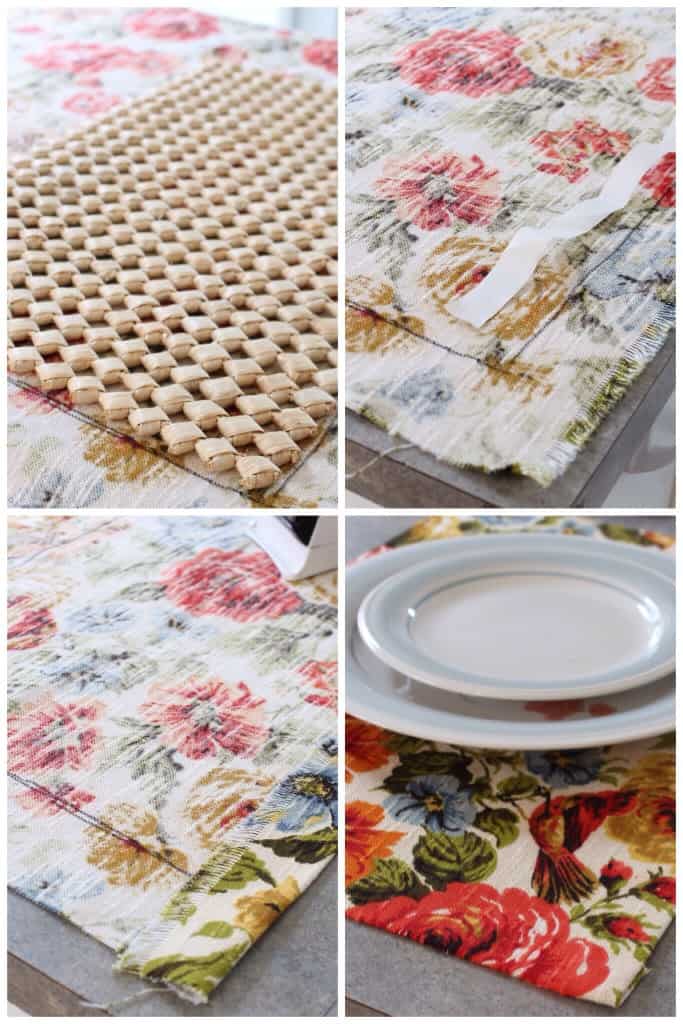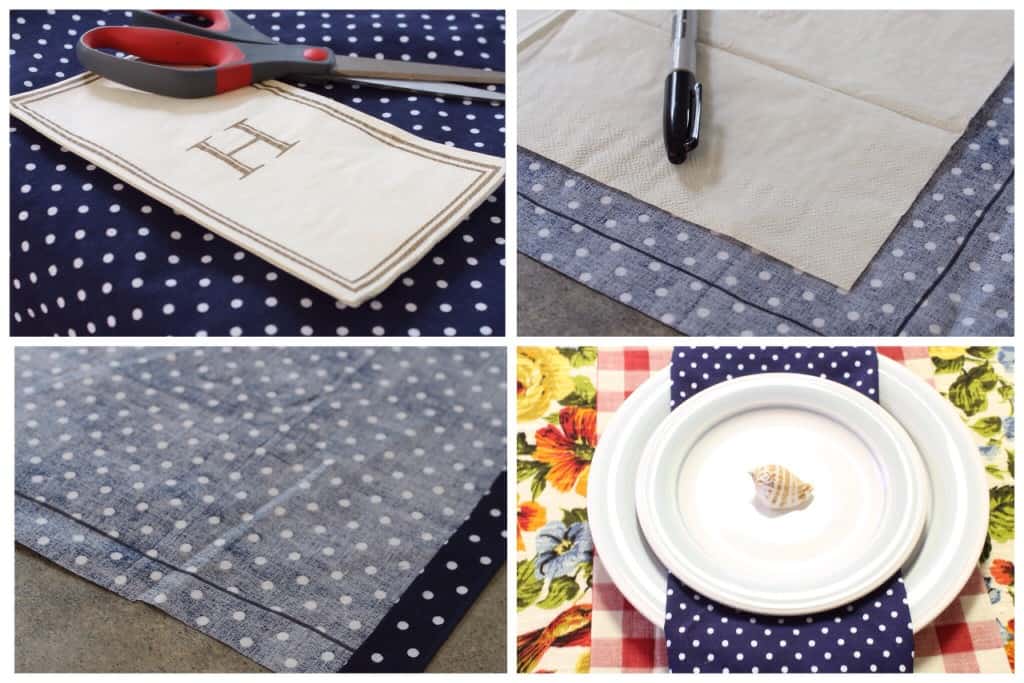 I love how all of the colors and patterns work together!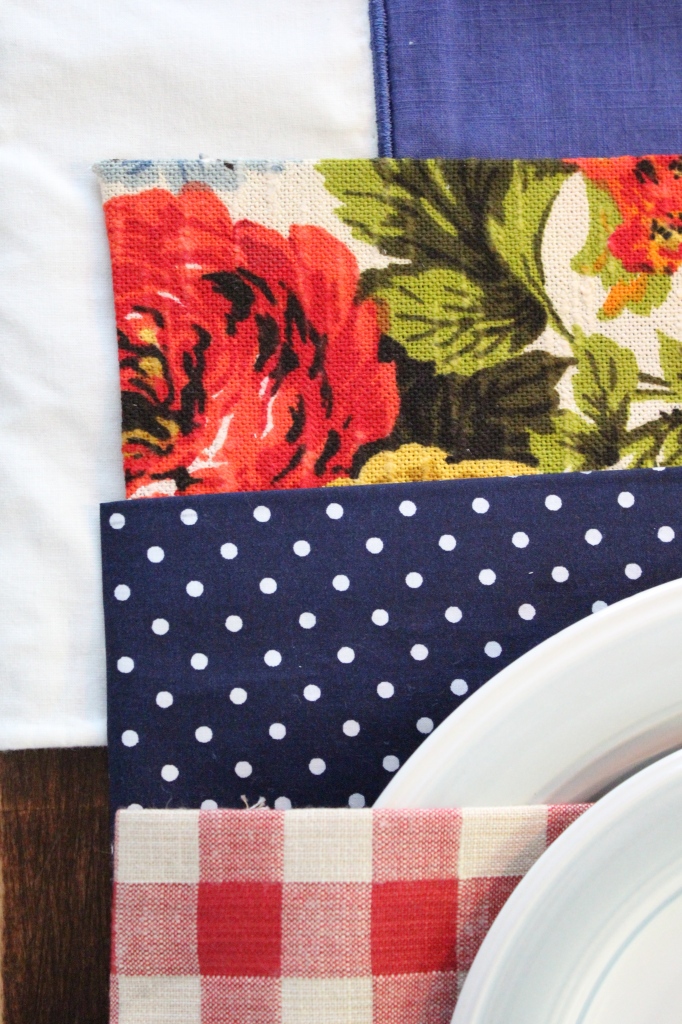 I don't really know how the table came together, it just sort of evolved, but I fell in love with the old school floral fabric and thought it would be a great back drop for the navy, gold and polka dots.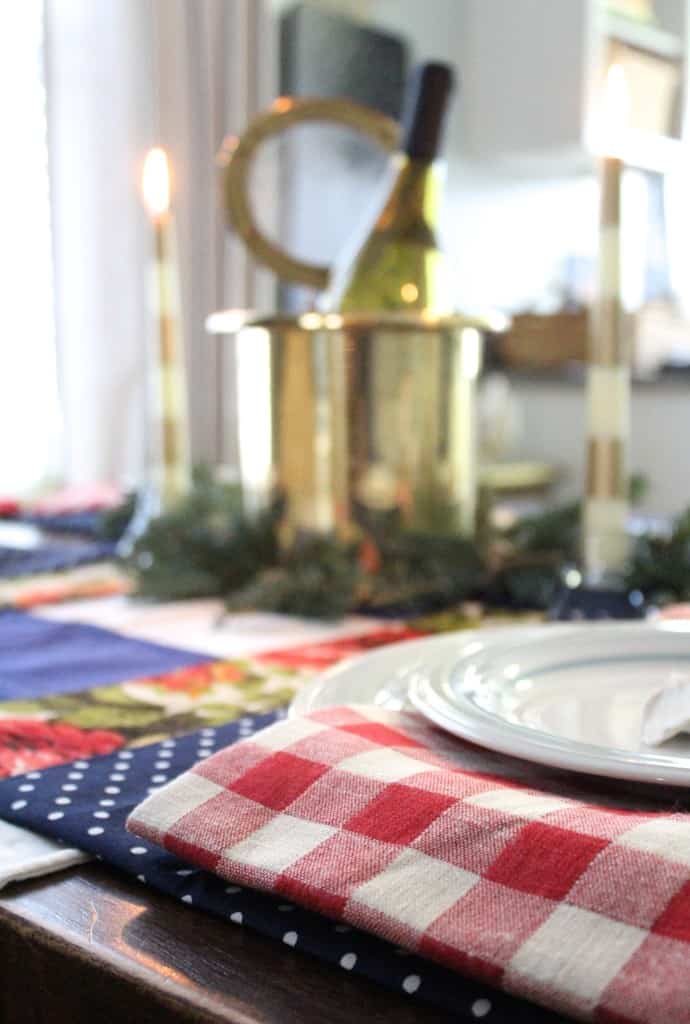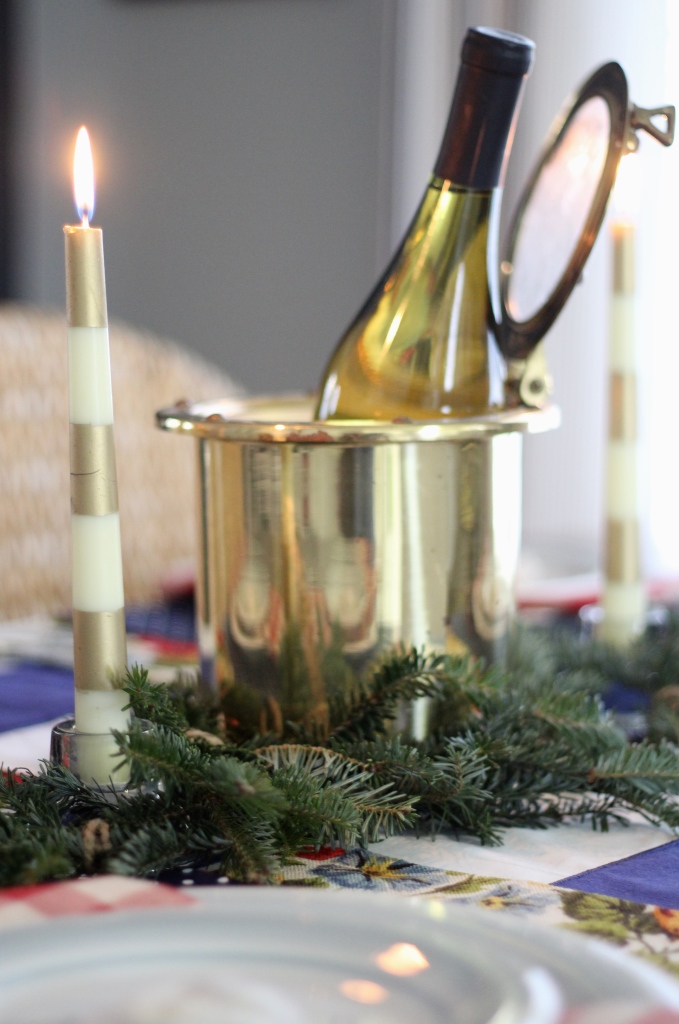 I hope to have a tutorial for these DIY confetti glass soon because they are so easy! Definitely one of my favorite hostess gifts AND you can even put them in the dishwasher!!!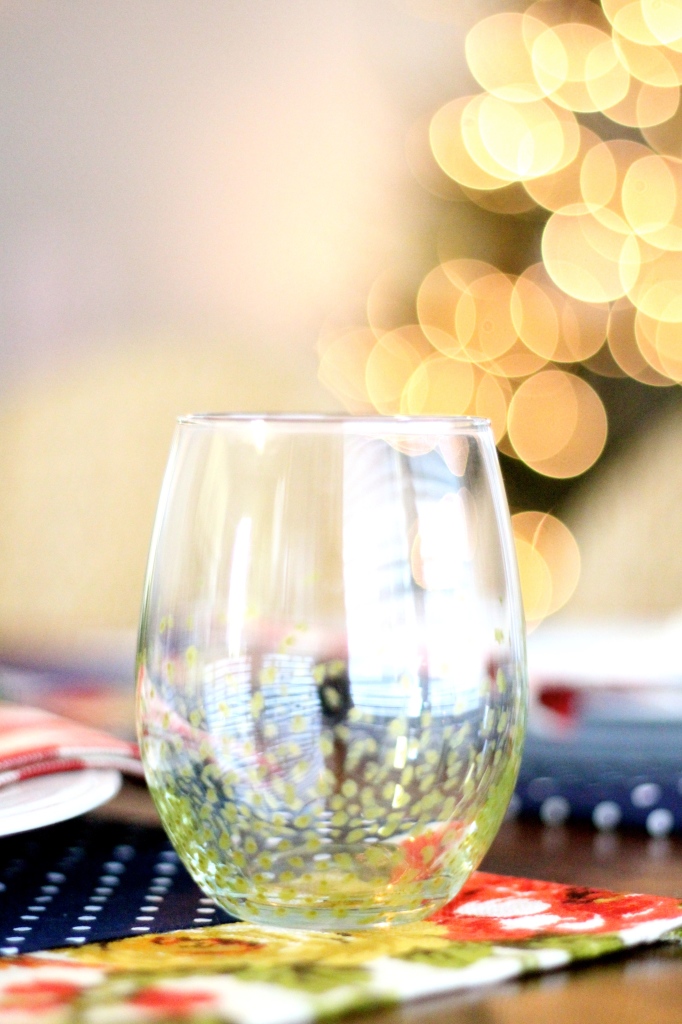 The classic blue and white plates were my Granny's and I used a simple oyster shell at each setting.
Our family doesn't have a traditional Christmas dinner that has to be the same each year but we always have breakfast casserole in our pj's after the kids open presents. We have a fabulous family recipe that I hope to share with you some time in the next week or two!
What is your family's holiday meal or tradition?
If you missed our last minute chalkboard advent calendar you can find it here.
The "new to me" glass cabinet holds glassware for entertaining in our small dining room!
***
Make sure to stop in at 11 Magnolia Lane and browse their awesome blog! I'm so honored to be among this group of talented bloggers!
Here is the schedule:
December 4th~Heather from Southern State of Mind
December 5th~ Emily from 11 Gables
December 6th~ Summer from Simple Stylings
December 7th~ Pam from Simple Details
December 9th~ Sarah from Life on Virginia Street
December 10th~ Paige from The Pink Clutch
December 11th~ Amanda from Dixie Delights
December 12th~ Brett from Being Bianca
December 13th~ Aniko from Place of my Taste
December 14th~ Rachel from Useful, Beautiful Home
December 15th~ Shirley from Housepitality Designs
December 16th~ Julie from Less Than Perfect Life of Bliss
December 17th~ Krystine Edwards
December 18th ~ PRETTY PREPPY PARTY
December 19th~ Amy's House at 11 Magnolia Lane
December 20th~ Christy's House at 11 Magnolia Lane
***
I still have a few last minute touches left before I reveal the rest of our holiday decorating but here are a few sneak peeks of whats to come next week!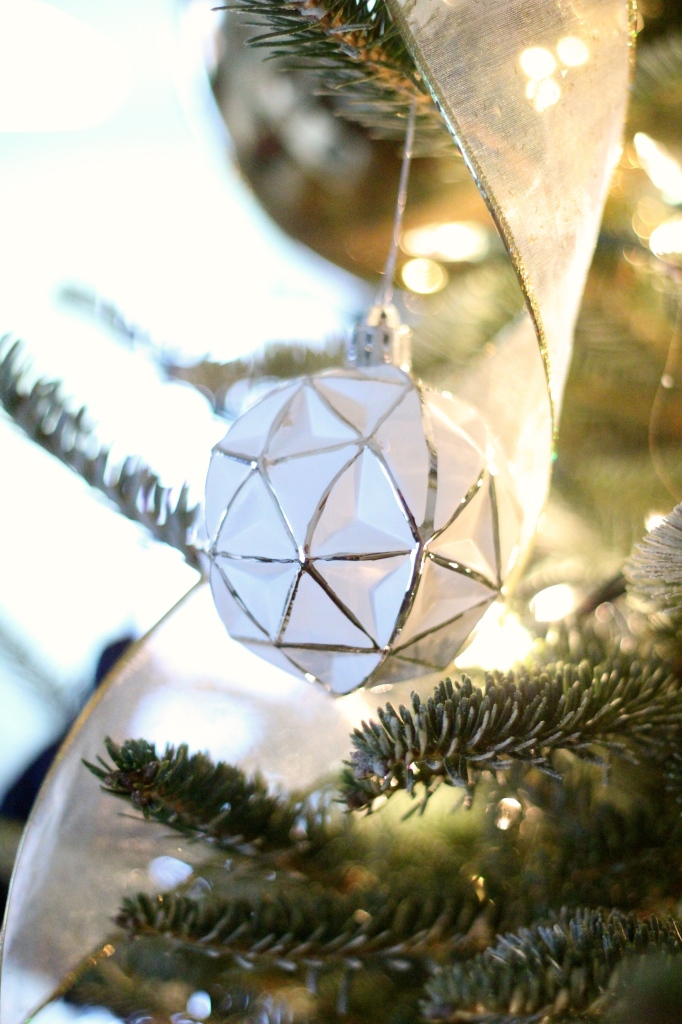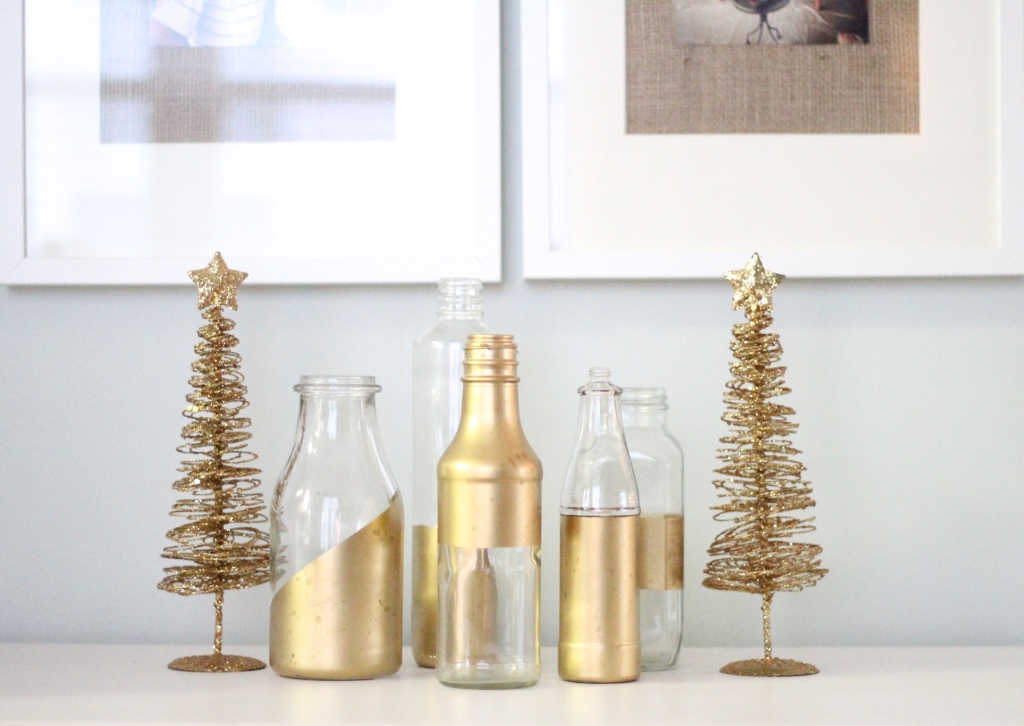 ***
Make sure to check out how I incorporated a different style of coastal theme in our Organic Coastal Christmas home tour from last year!
I hope you all have a lovely rest of the weekend! Make sure to check back for more Christmas DIY's and decorating!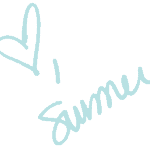 LINKING UP: