HOM: Cozy Home of Eileen from A Creative Day Blog
HOM: Cozy Home of Eileen from A Creative Day Blog
Happy Home of the Month day friends! I say that every time but I love when these posts come around! It's so fun to share the stylishly designed homes of talented bloggers and designers! The homes are always different and I love each one for different reasons.
Today's spotlight is on the comfy, cozy home of Eileen from A Creative Day blog! Eileen is the mama to adorable twin girls and with the help of her hubby she has transformed their home into a warm and inviting place for these little ladies to grow up! She's a South Carolinian too so we love her even more :) But enough from me, I'll let Eileen tell you a little more about herself:
My design style is heavily influenced by the fact that my degree was in Architecture. I'm drawn to pieces that have interesting details and I way over-analyze (ha!) the proportion of spaces and flow. I've thought a lot about how I want our home to 'feel' and I think a couple of the best words would be lived in and inviting. I never want our toddler twins to feel like their house growing up was too precious. I want them to be kids and run around and use the couch cushions to build forts (oh and the lucite nesting tables double as a great ladder onto the couch too). I want them to feel like their home growing up was designed for them, not around them.
So without further ado, enjoy the tour!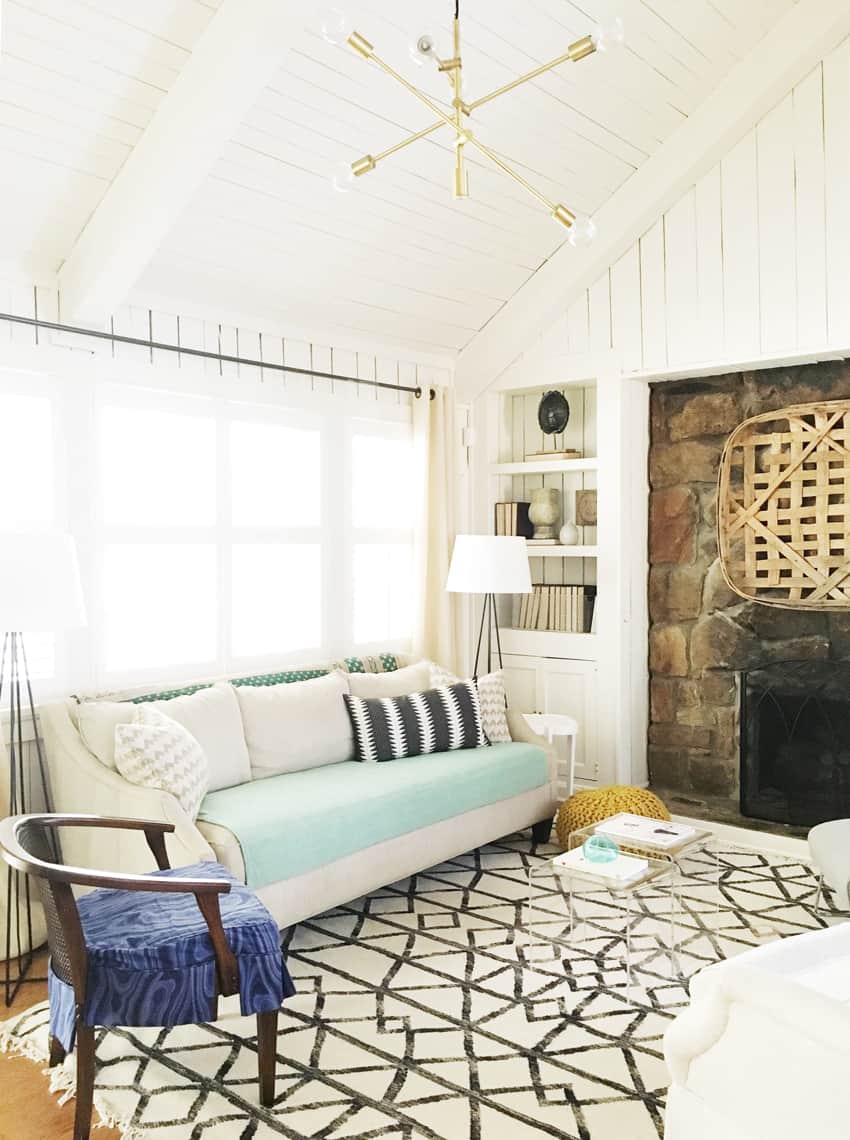 How stunning is this living room?? The paneled walls, fireplace and tobacco basket have so much character. I love how Eileen paired them with a modern chandelier, rug and clear tables!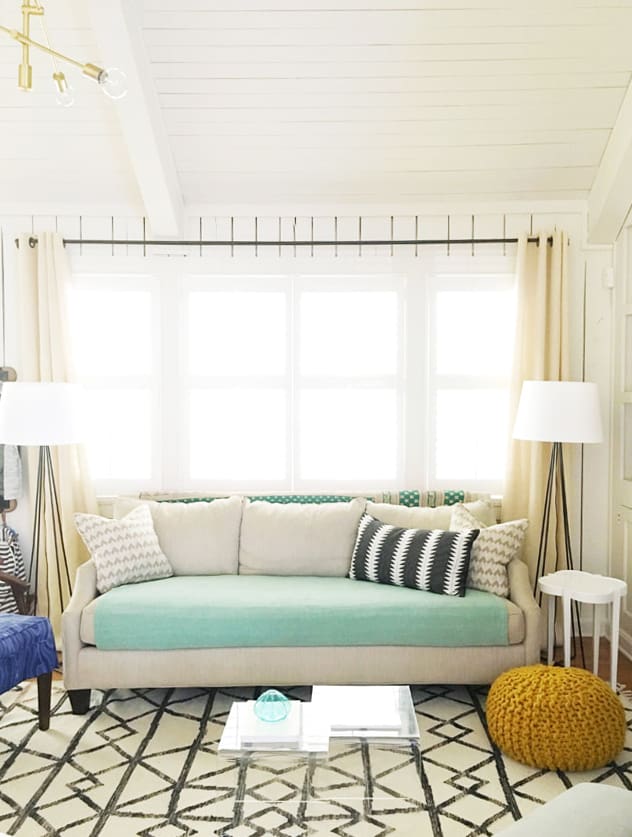 I really have no words to describe her kitchen other than OH MY TILE!!!
We do share the same flush mount light fixtures which you can see in our kitchen too!
Eileen and her hubby put so much work into to this house that you've got to see the before pictures!
I love everything about this eat-in area! I spy some familiar chairs!
The simplicity of the dining room is refreshing and I love the continuation of the tile work.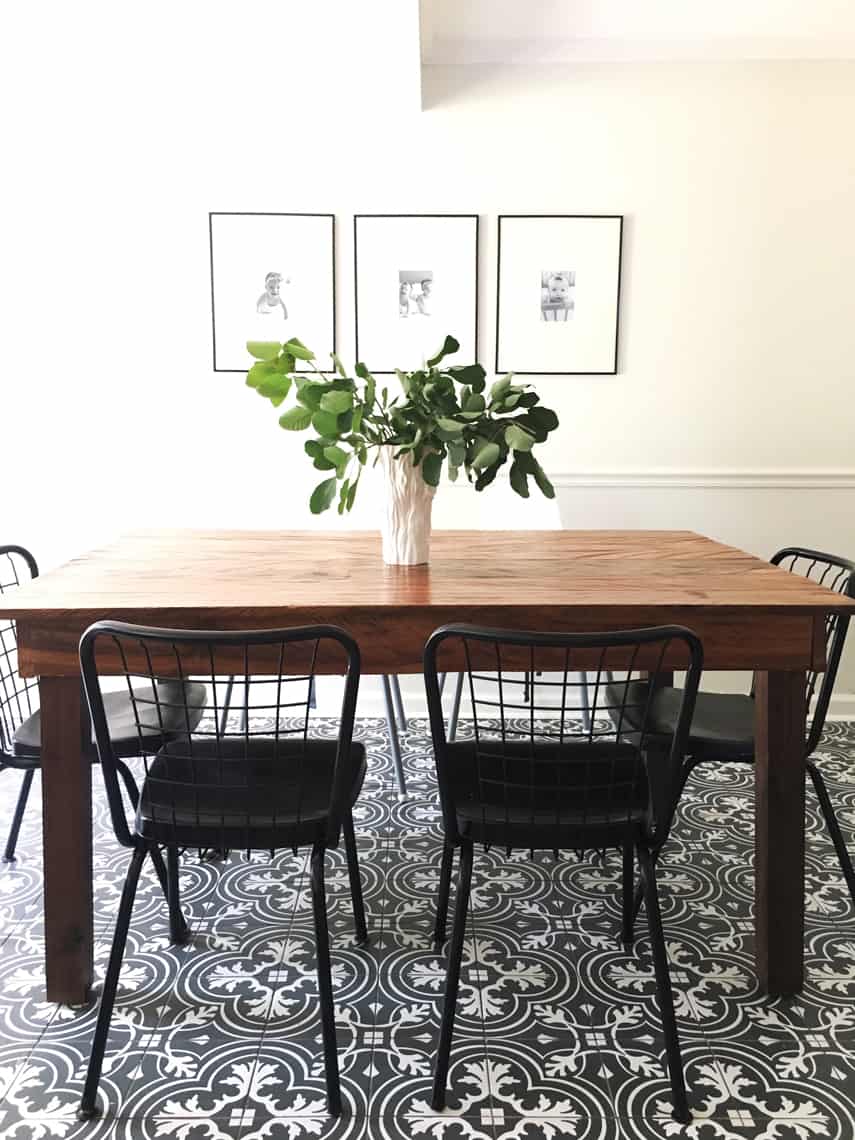 And check out the contrast from Eileen's moody master bedroom…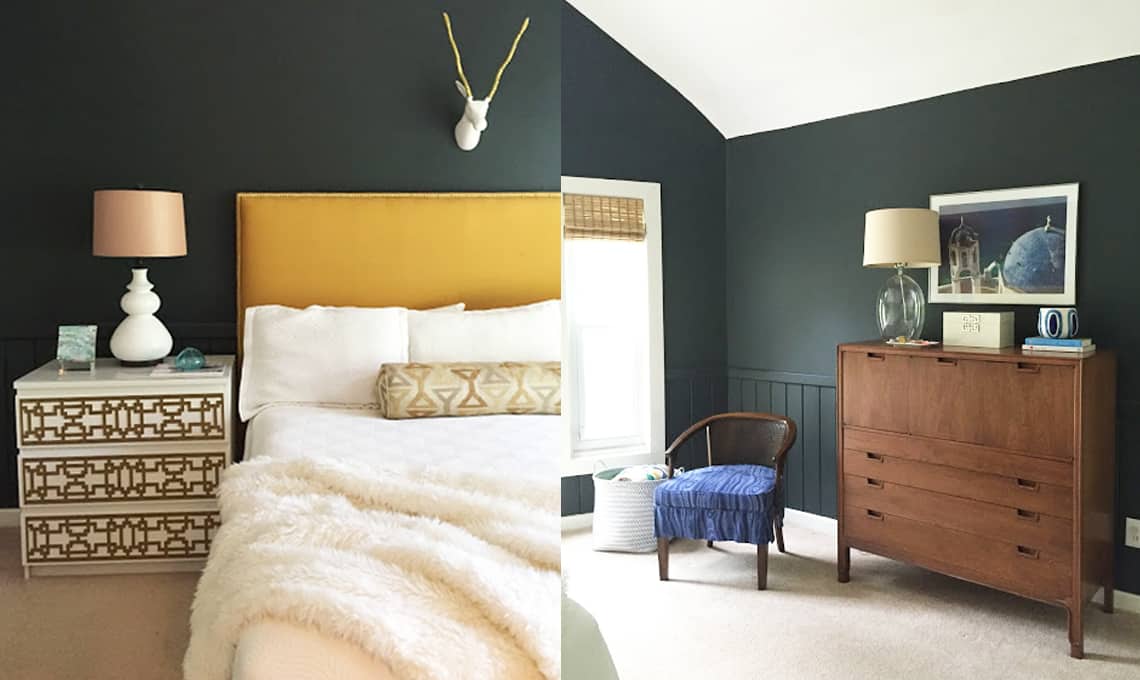 …to the light and bright, happy little girls room! I mean how cute are those two?!?!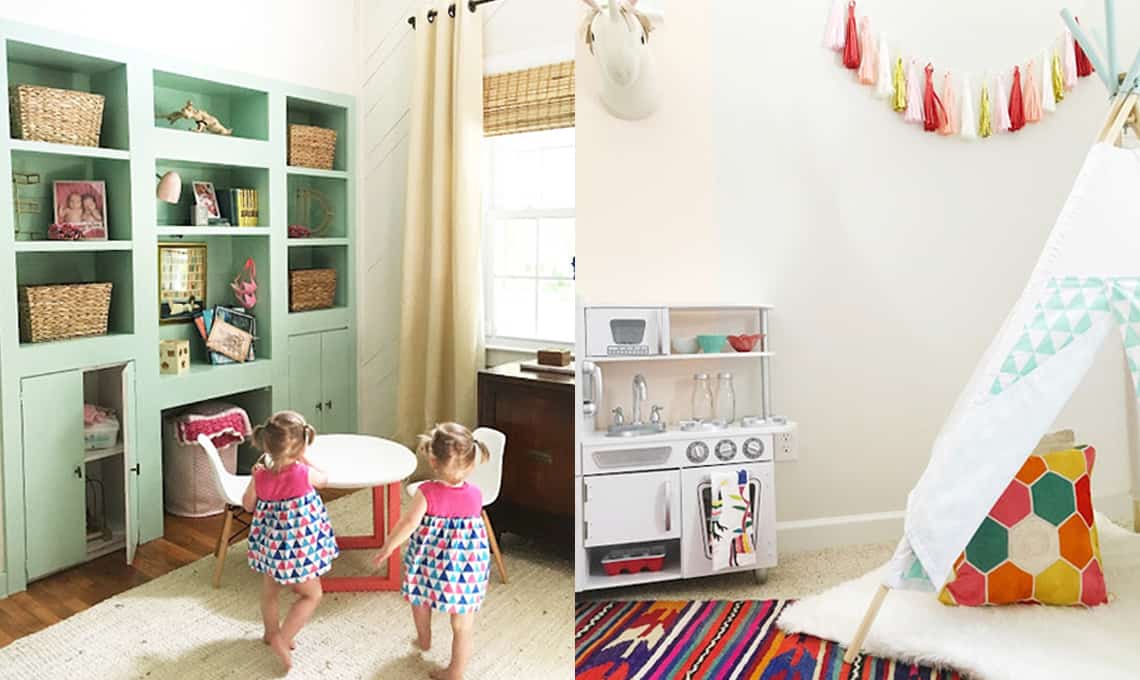 I hope you enjoyed this fab tour! Make sure to check out Eileen's blog for more renovation stories and DIY's! Click HERE to see the rest of the HOM features.
Cheers!