Local Spotlight: Amélie's French Bakery, Charlotte NC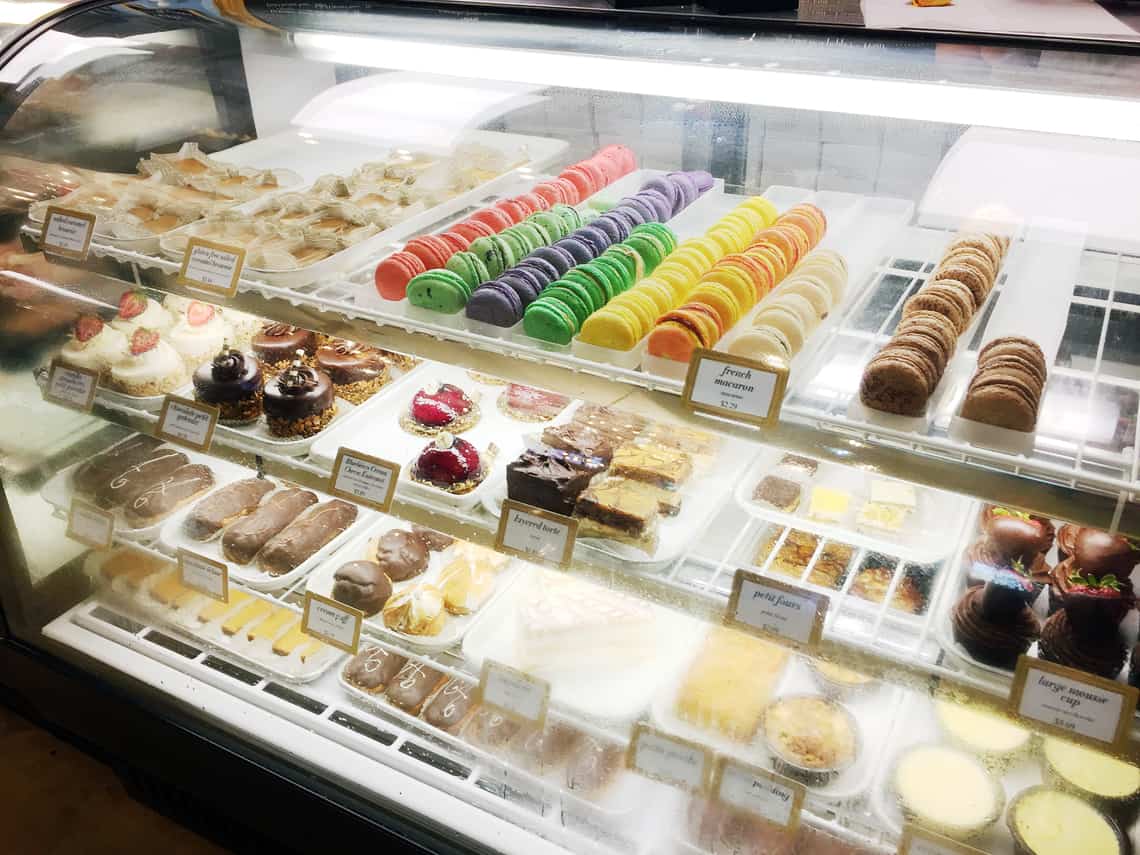 Local Spotlight: Amélie's French Bakery, Charlotte NC
Happy Monday friends! I hope you had a great weekend!
It is HOT, HOT, HOT here in NC but we were able to get to the lake and the pool for a little reprieve. What are you guys doing to beat the heat this summer?
As I mentioned a few weeks ago, I'm starting a new series on the blog called Local Spotlight. It will not follow any certain schedule but when I find a place that is super cool AND has a great design aesthetic (whether you're local to Charlotte or not) I'm going to share it!
***
When I first discovered Amélie's French Bakery & Cafe in Charlotte years ago there was only one location…now there are 6! That has to say something about a place, right? Well, if you've never made it to Amelie's you should absolutely make a trip!
The best way I can think to describe Amélie's, without actually seeing it for yourself, is quirky. Literally every part of the cafe is weird and unusual in the very best way possible. I'll let the pictures speak for themselves but think about giant hand sculptures holding back curtains, crazy crooked chandeliers everywhere and the Mona Lisa with sunglasses! :) Enough said, enjoy…
The cafe itself is incredibly unique and the coffee and desserts are fantastic too! Make sure to try the salted caramel brownie (there's a gluten free one too!), the creme brulee and the new macaron ice cream sandwiches. I've never been disappointed with any of the coffee either so I have no recommendations, they're all great!
Not into sweets so much? Don't worry, they have quiche, sandwiches, soups and salads!
Noda (North Davidson) is the original Amélie's location but my favorite is the new Park Road Shopping Center cafe. It's really big and open and there are always people hanging out and students studying. The staff is super friendly too!
See, I told you about the hands :)
Such a huge menu!
How sleek and cool is the bar?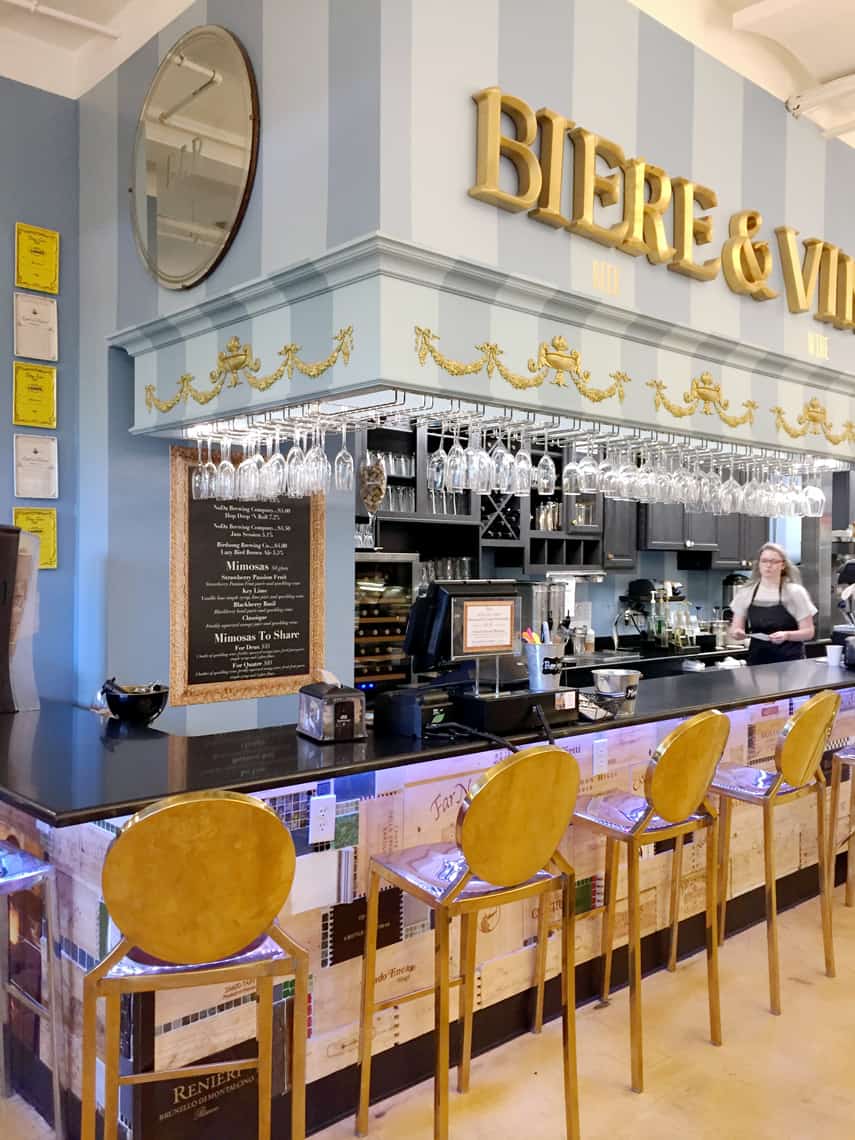 Check out all of the crazy light fixtures.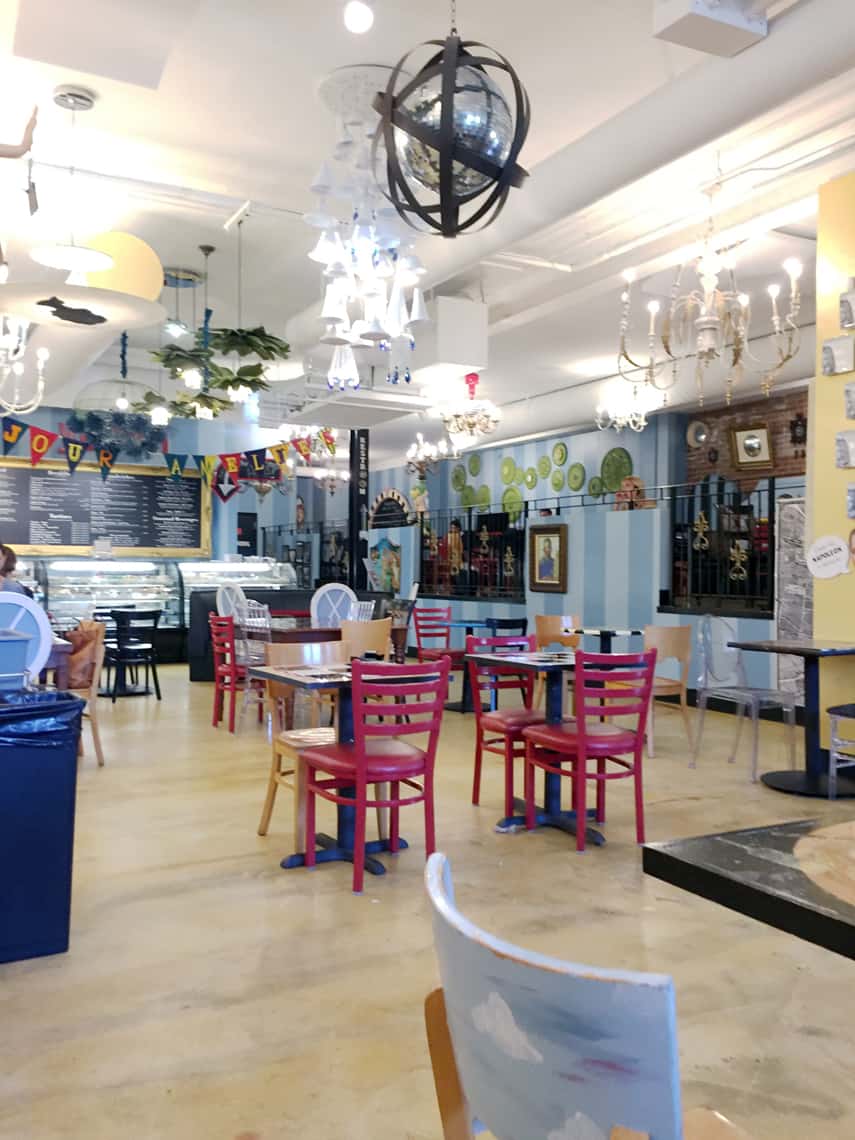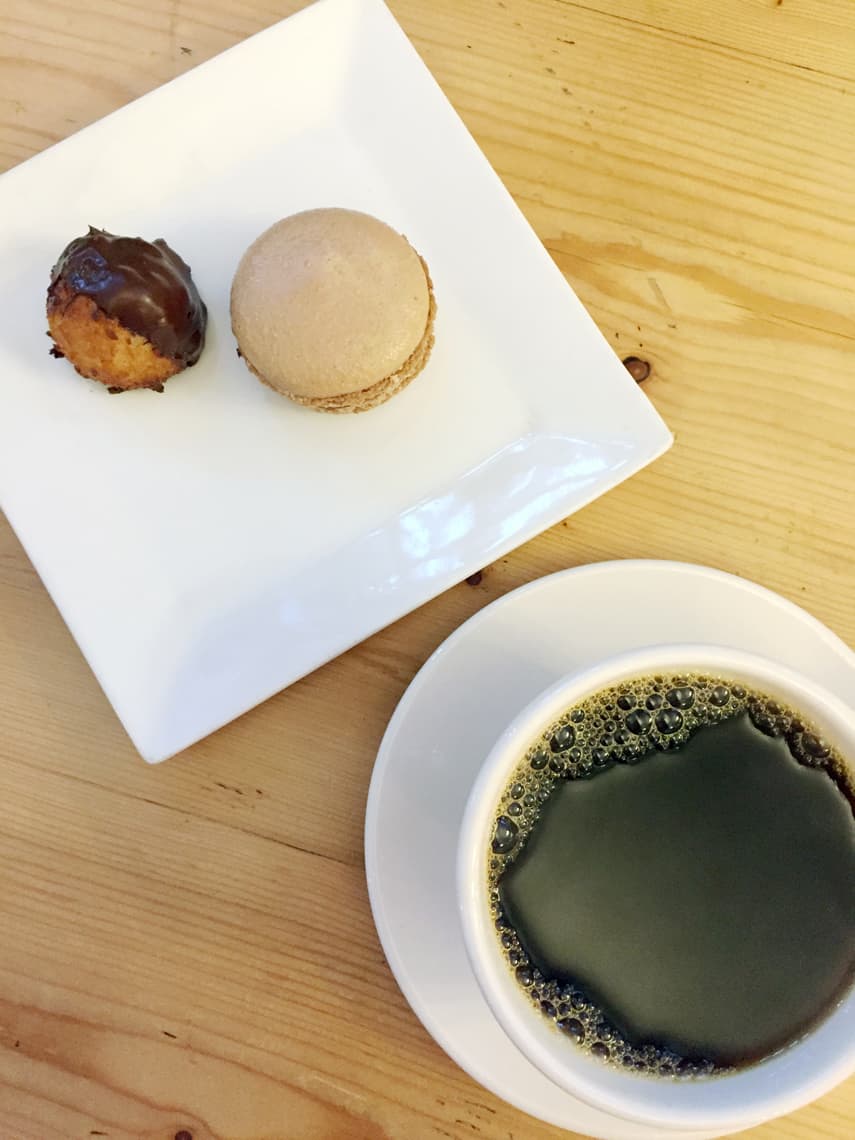 How fun is this?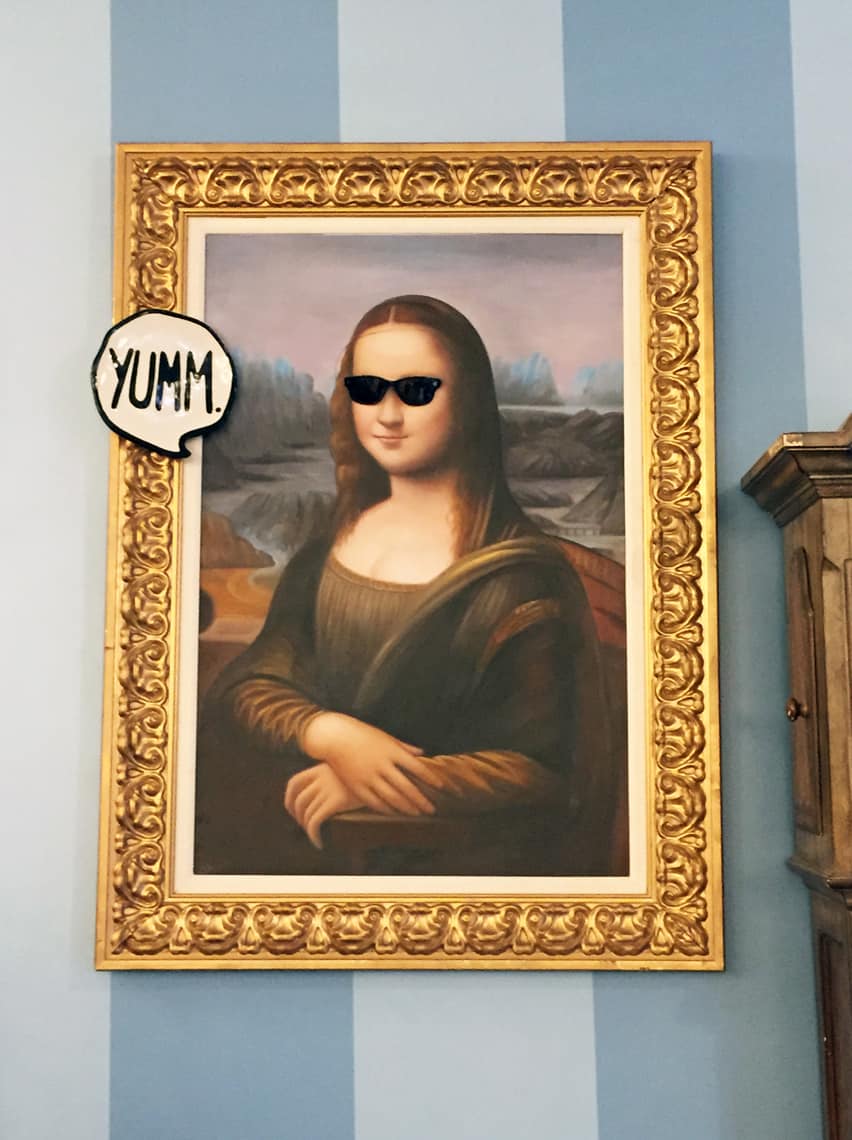 One of the crooked chandeliers :)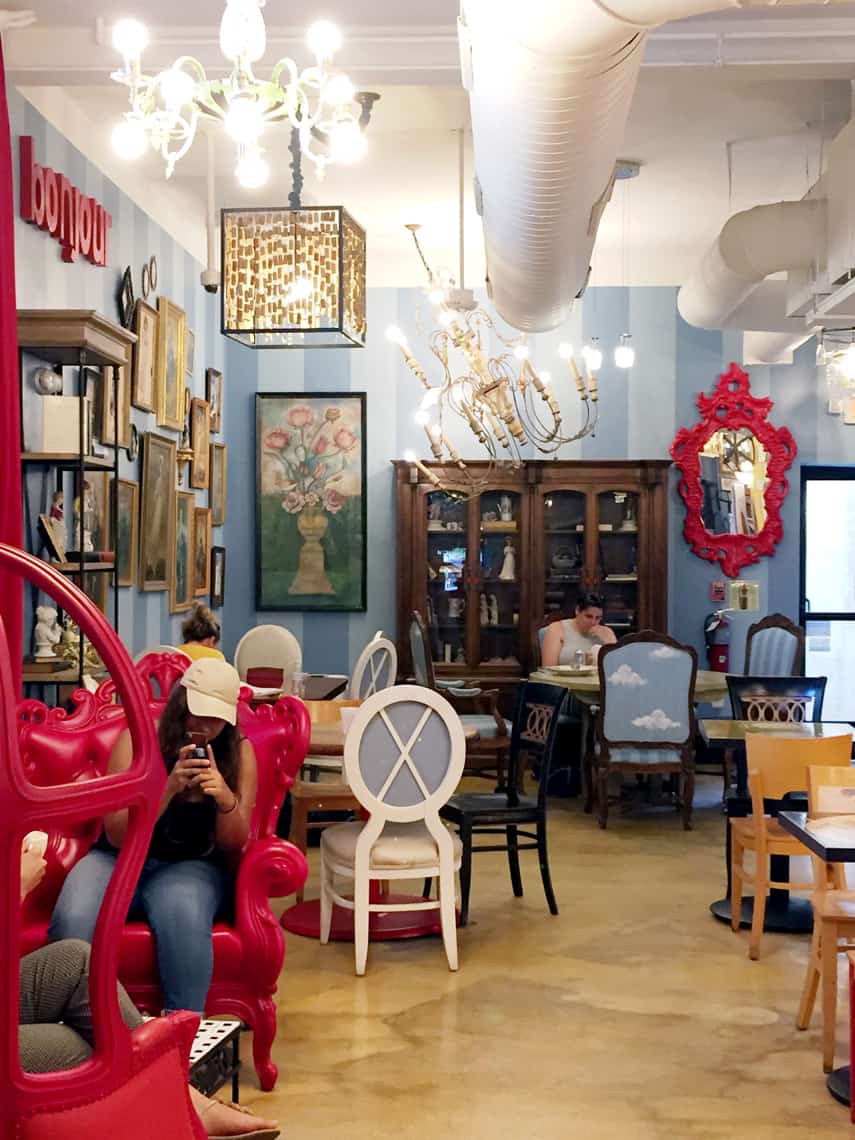 The coolest little conversation area…and more hands!
This measuring ruler has the heights of tons of famous people marked on it.
Well guys, if you're in the Charlotte area and haven't made it out to Amélie's schedule your next coffee date or GNO here. You will not be disappointed! If you're just passing through this would definitely be worth hopping off of 77 for a few minutes!
Cheers!