Top 5 Reasons To Have More Plants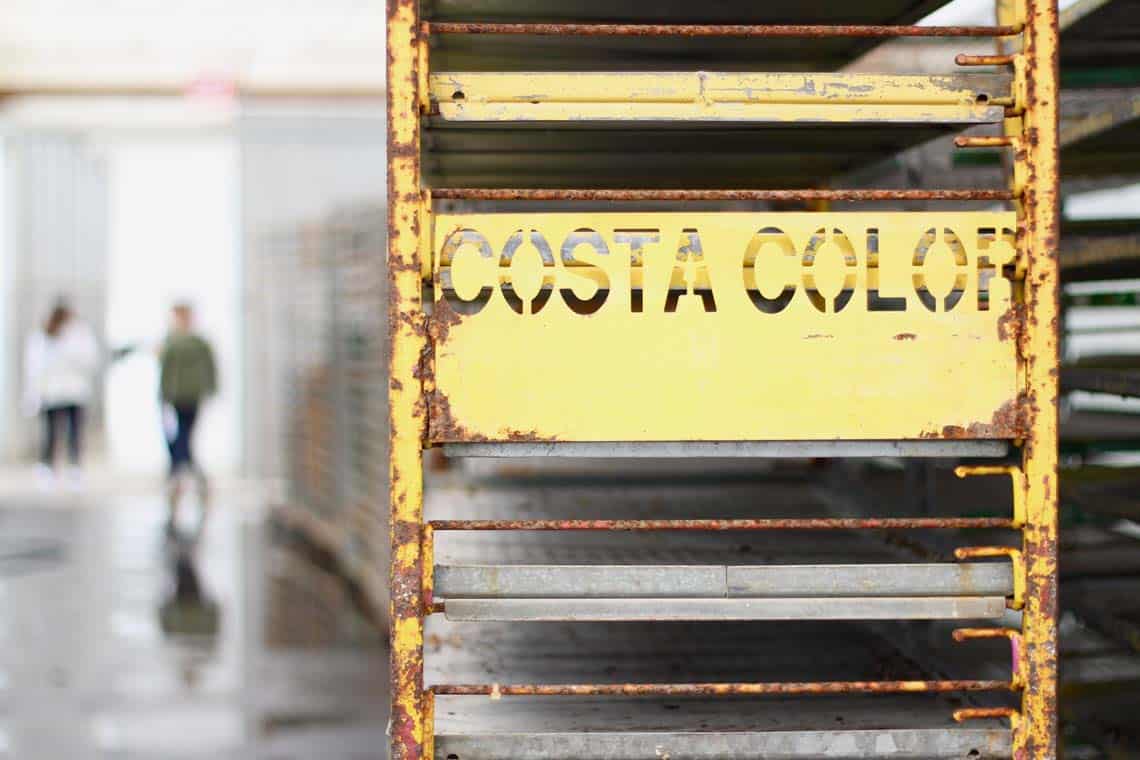 Last week I had the opportunity to fly to Miami with the Lowe's Home Improvement team to visit Costa Farms for their season premier event! The farms were incredibly beautiful in so many ways, full of life and color and warmth, but the most amazing part was seeing all the stages in bringing the plants from conception to stores.
I was blown away by all that goes into the process of breeding, growing and marketing the best plants possible and Costa is the expert! Not only do they grow beautiful and healthy plants, they also stay on top of trends in the market and choose plants accordingly. Seriously though they have a whole council to discuss trends and make decisions about that will go in stores a year in advance. Crazy, right?!
And I'll go ahead and warn you now that this is going to be a picture heavy post. I'm just a sucker for pretty flower pictures and I hope you are too!
As we toured the farms and all the different areas I was reminded how much I love plants and gardening. I don't really have a green thumb but this will be our third year planting a raised bed vegetable garden and I'm finally going to blog about it this spring. And trust me I picked the brains of the Costa and Monrovia folks for lots of tips that I'll be sharing with you as we go.
I also vowed to try more house plants this year too! I love my outdoor plants – hydrangeas, ferns, boxwoods and all the good Southern varieties – but house plants tend to scare me off. Mostly because I get lazy and forget to water them but I'm going to do better! There are so many positive benefits to having plants that it really doesn't make sense not to!
So without further ado…
My Top 5 Reasons To Buy More Plants:
1. TRENDY – We all know succulent container gardens and air plants are super trendy. But try adding a modern snake plant to a city apartment or cool boho space. Hydrangeas are classic but always trending in a cottage or bungalow too!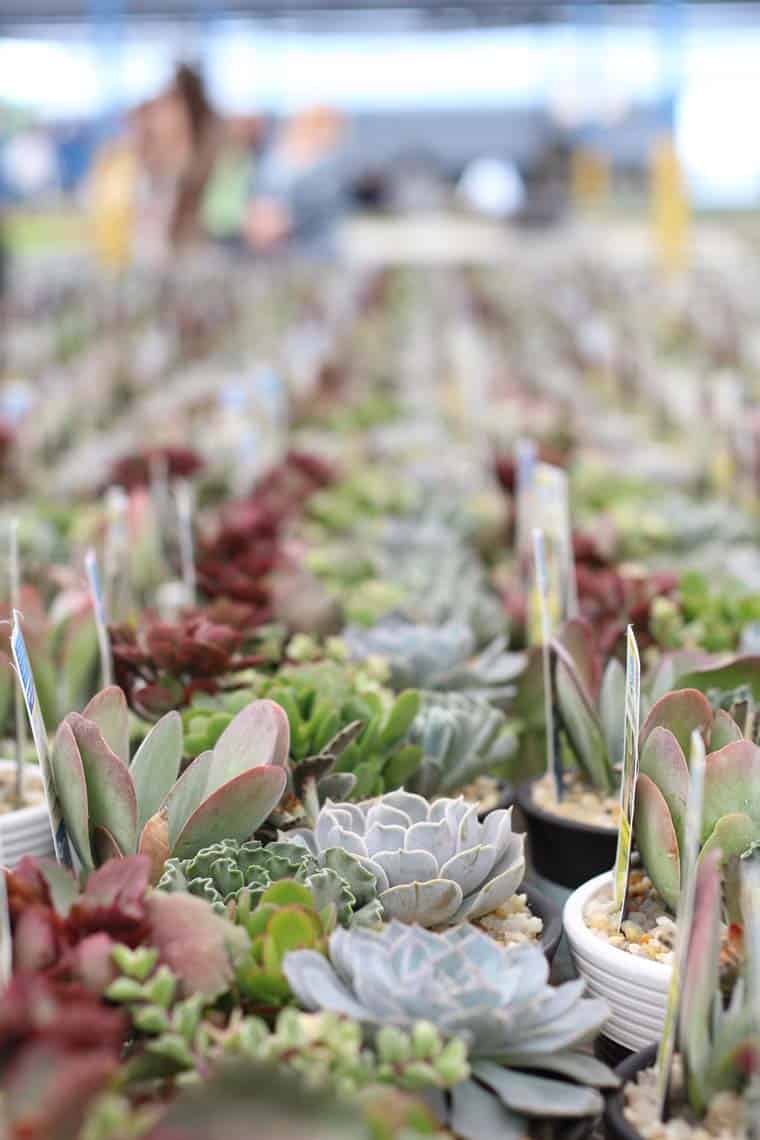 2. HEALTHY – Many house plants (including my snake plant) help filter the air in your home and remove harmful VOC's. Did you know the Peace Lily is rated one of the best air filtering plants?
3. DECORATION – Plants add height, texture and interest to any space especially on a floating shelf or pretty vignette. I had to run out and buy this little guy from Lowe's the minute I got home and I've got a special place in mind for it. I was pretty excited to see Costa Farms on the tags!
4. COLORFUL – Now, before this trip I didn't realize quite how colorful plants could be. Check out these cool Desert Gem cacti! Now you can tailor your plant selection to almost any color palette!
5. CONVERSATION PIECE – We saw many great conversation starting plants at Costa like the cacti and succulents but one of my favorites were the black Petunias that will be arriving in stores soon! Can you imagine these babies in a white pot or a mixture of the black and white flowers in a bright colorful pot. What a bold addition to your front porch!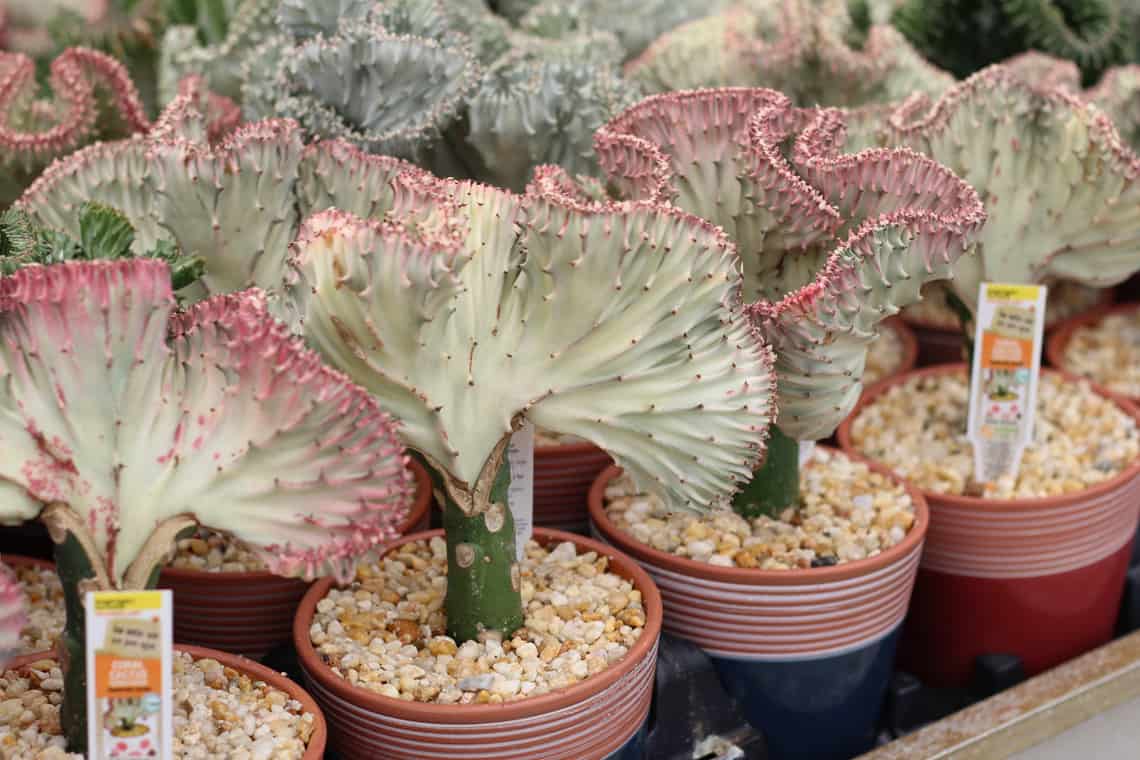 Our tour continued through the gardens full of hanging baskets, potted plants and even trial gardens where they test out new plants. And of course they had a She Shed – every home bloggers dream!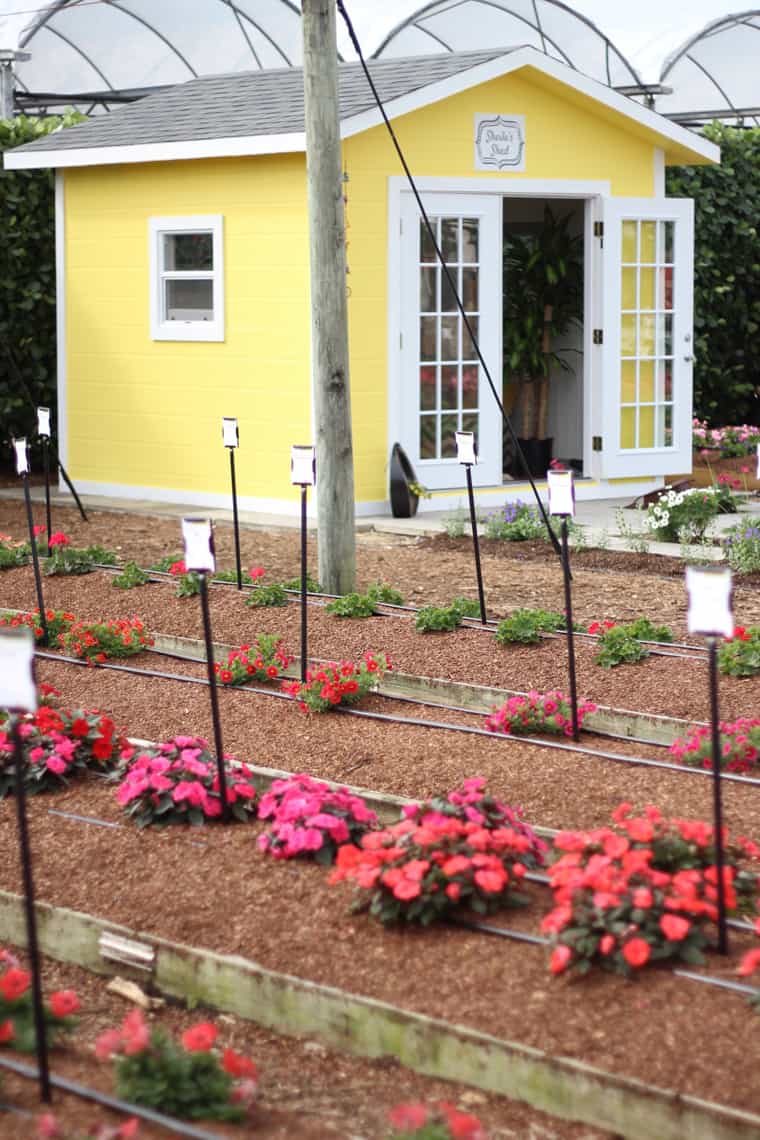 How cool is this trendy display?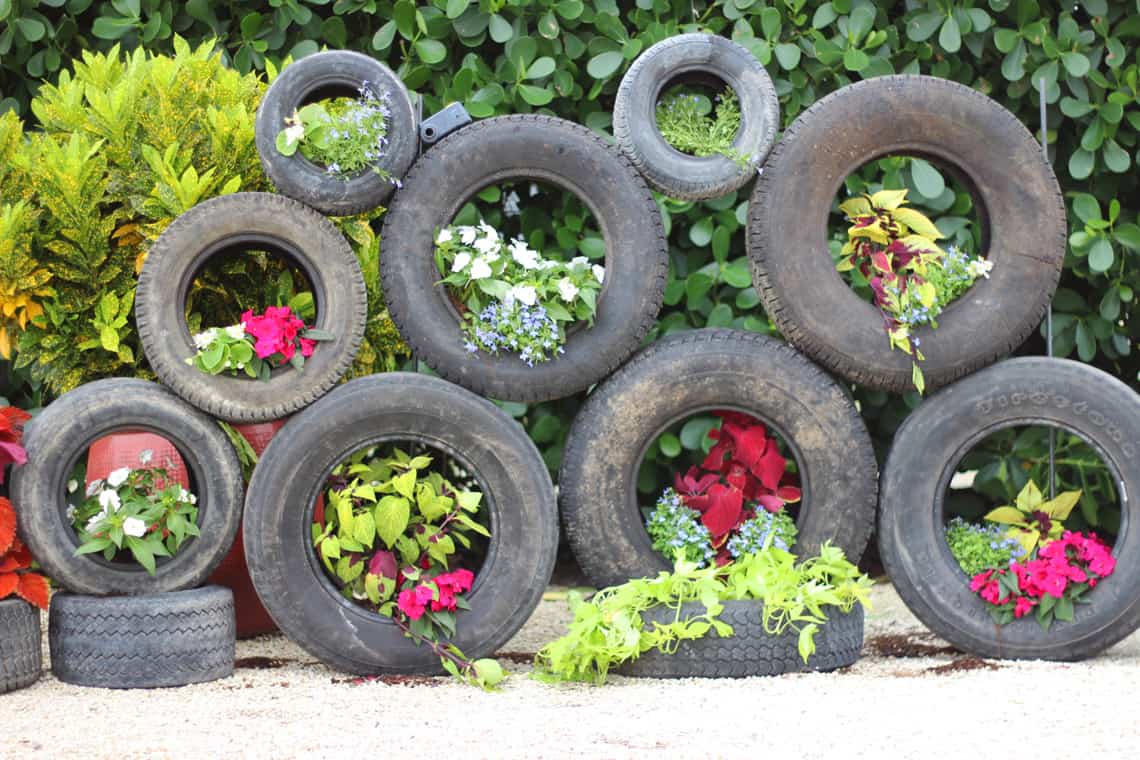 And we pretty much had to take pics of EVERYTHING! These new ground covers are called Drop and Grow. You literally drop them on the ground, water them and you're done. These are top on my garden list this year!
Can you believe how tiny these little guys are? The greenhouses were incredible!
We got to see how the succulent containers were put together with the pretty pots and pebble fillers. Did you know that they use one part Elmer's glue to one part water and pour it on the pebbles to make them stick together?
The tropical plants were beautiful!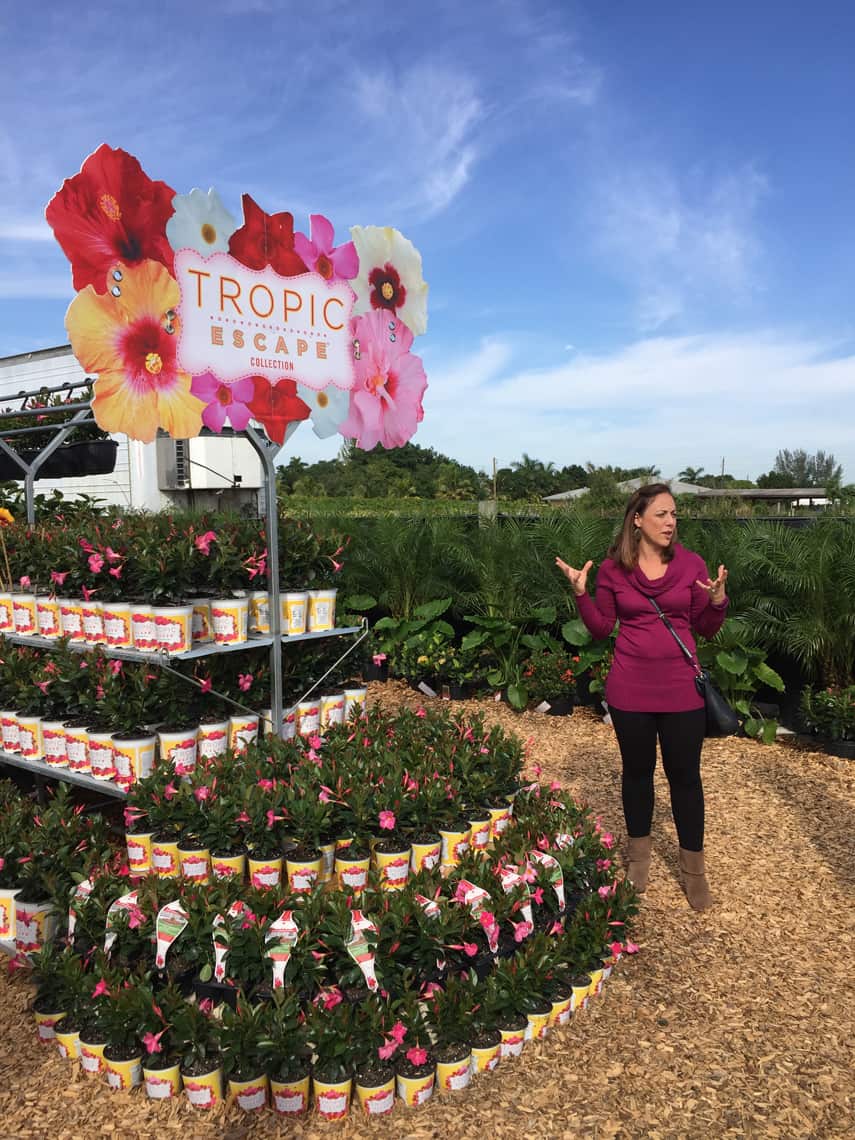 And oh, there were orchids for days! The climate in Miami is so conducive for them that when their blooms fall off they string them around the trees and they keep growing! I'm almost convinced to try my hand at one :)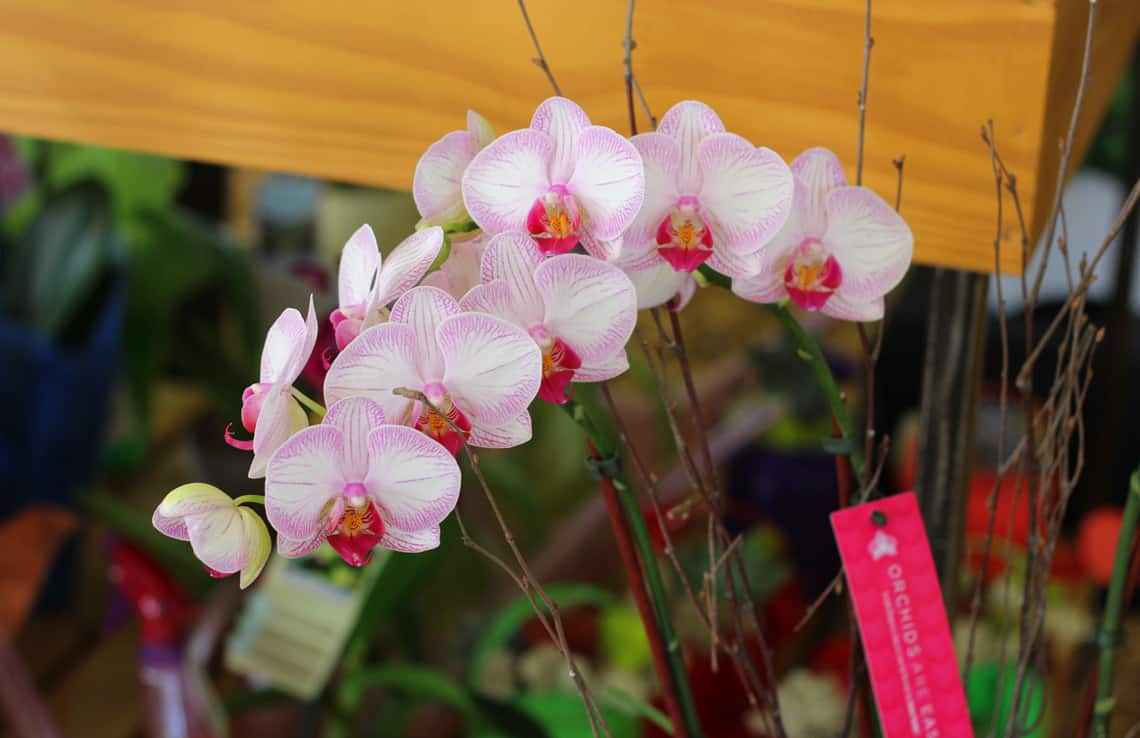 Do you see that orchid just chilling on the palm tree??
We ended the evening with a fun cocktail hour hosted by Monrovia and a beautiful dinner in the gardens under twinkly lights.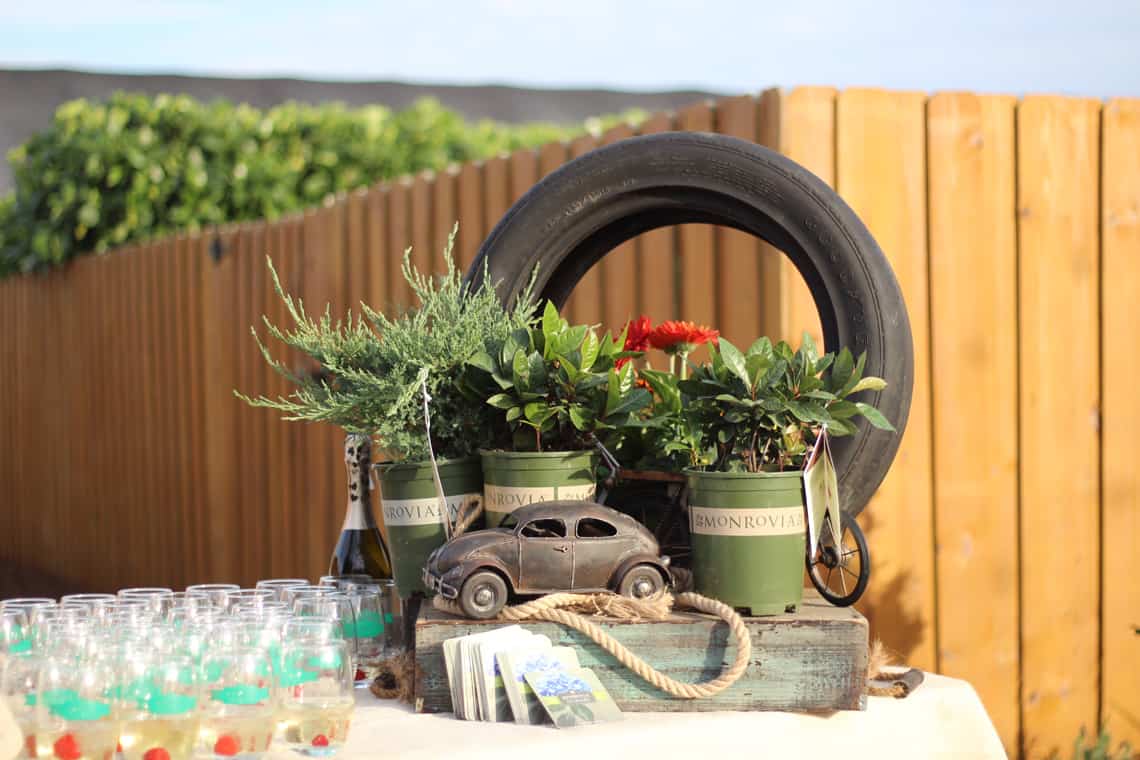 And of course hanging with some of my besties, Beth and Michelle! We were only a little chilly, promise. I thought it was supposed to be warm in Miami :)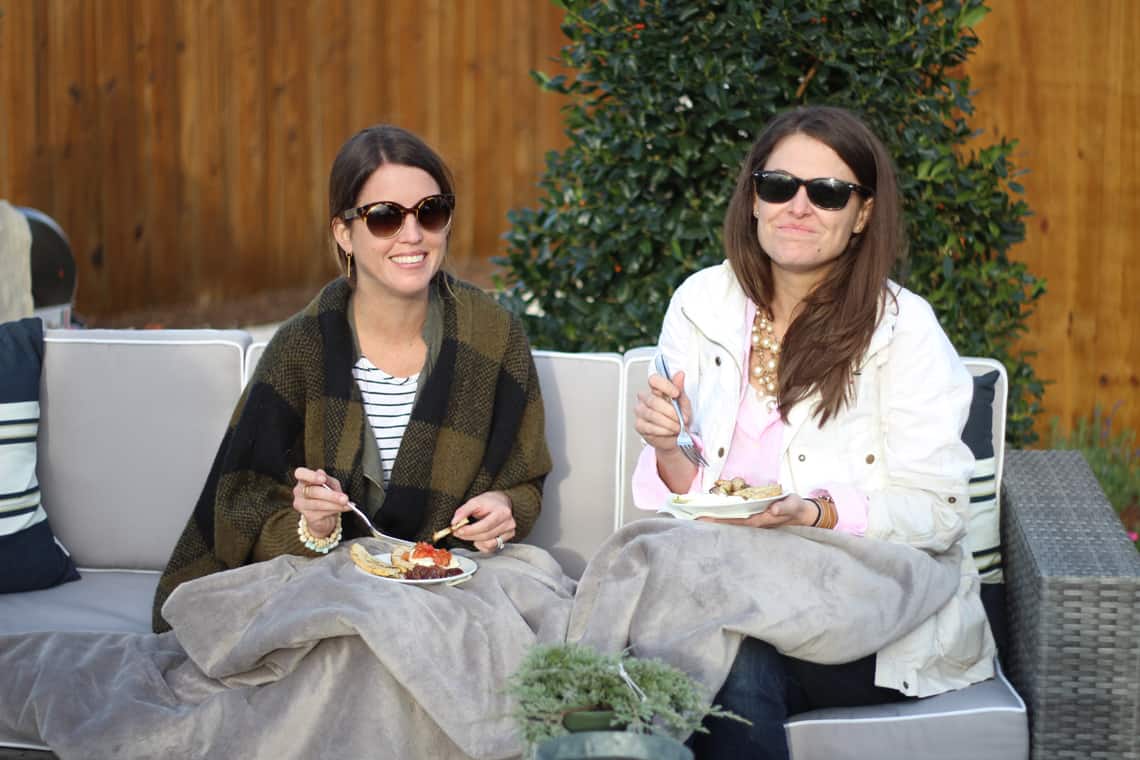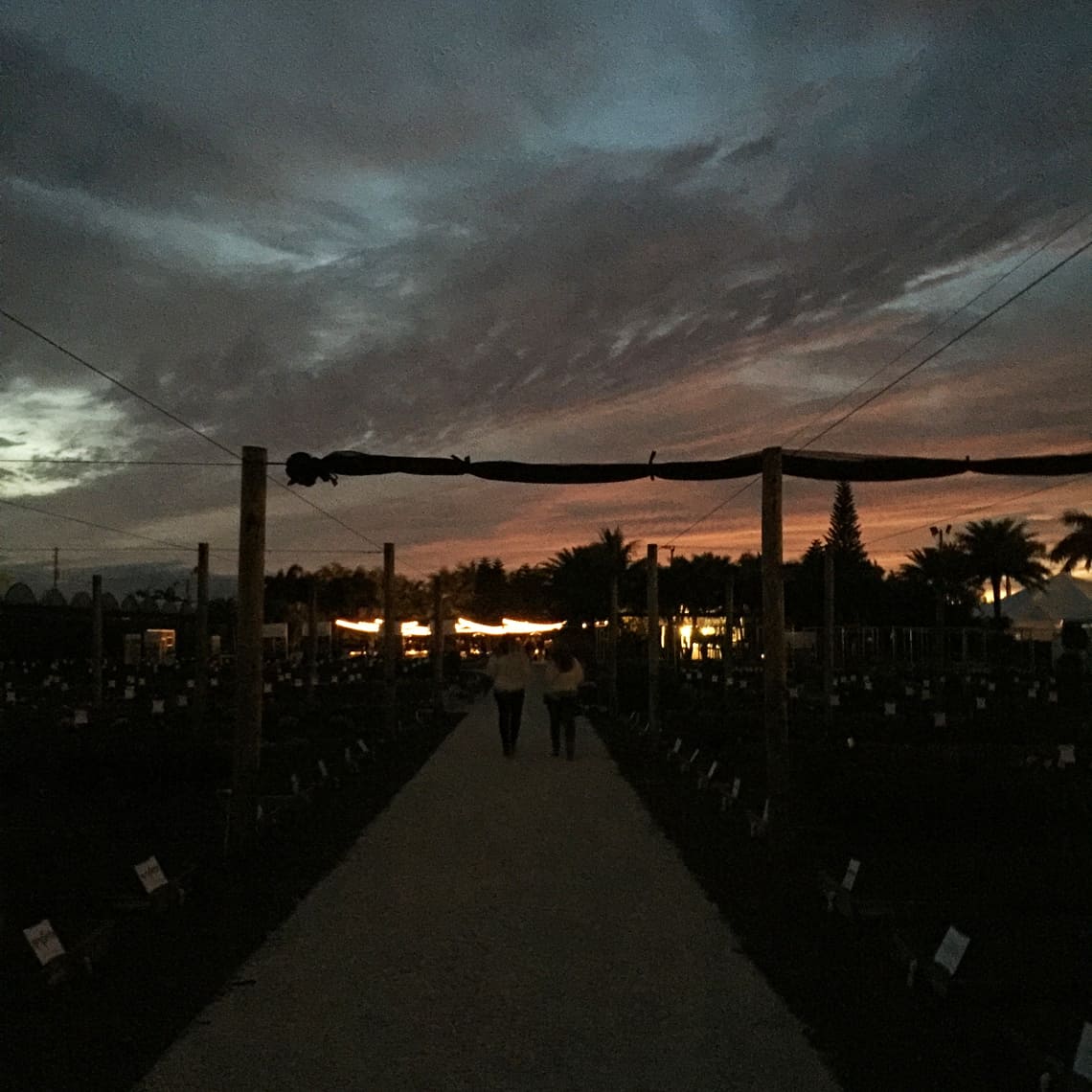 If you ever get a chance to visit a plant farm or local nursery (like Metrolina in our area) I would highly recommend it! It was such an incredible experience and it got me pumped for gardening with my little guy again! I'm so thankful for Lowe's and Costa Farms for bringing us along. I must say I've been enlightened.
So start planning your gardens this year guys! I promise it's totally worth it and such a great thing to do with your littles. My guy loves to watch things grow and it teaches him all about reaping the benefits of hard work! Lowe's, Costa Farms and Monrovia all have great information and gardening tips on their sites. Stay tuned to see what direction we're heading with our garden this spring. You can also see more from our trip on Instagram!
I also have a exciting spring project coming up and I CANNOT wait to spill the beans! Soon…
Hope you guys all survived the blizzard!
Cheers!