Roadtrip Reality: A Low Country Adventure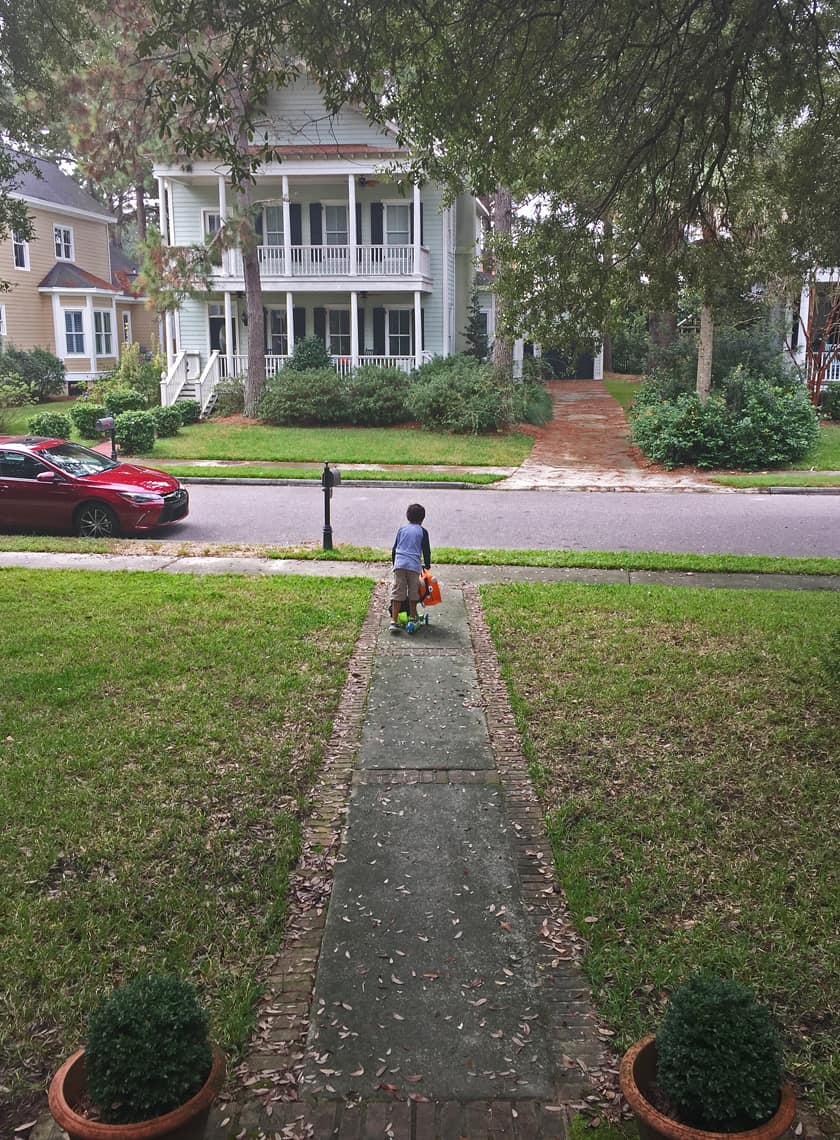 Do you ever feel like maybe you were born in the wrong time or place? Perhaps you belong in the roaring twenties or from England during the time of Downton Abbey. That's how I feel about the low country. I love Charlotte and growing up on Lake Norman was the BEST but there's something about the waves of the ocean, the salt marsh and the historic buildings that lowers my blood pressure and makes my heart beat a little faster at the same time.
Choosing our destination for a little weekend road trip was simple! I've been to Charleston, SC and Savannah, GA countless times but I've always wanted to drive along the coast and explore some of the small towns rich in southern culture. We picked up our 2016 Toyota Camry to test drive from Toyota of North Charlotte in Huntersville, downloaded the Toyota Entune app to sync our phone and we were off to the Holy City for the first stop on our low country adventure.
As we journeyed south we were able to listen to Pandora, check out restaurant ratings on Yelp, and find a close gas station when we were running low – all from home screen. The Camry was not lacking in the entertainment department and we certainly weren't going to run out of gas or get lost, two things I've done on multiple occasions. Oops!
In Charleston we met friends for dinner at Minero (because we're obsessed with Sean Brock – and if you don't know him find one of his restaurants and go!) The catfish tacos might have been the best tacos I've ever had. We ventured away from some of our usual places and tried some new spots that have been on the bucket list! We stopped at Callie's Biscuits for breakfast, coffee at Black Tap and lunch at Leon's Oyster Shop! The crab cake biscuit at Callie's and the grilled oysters at Leon's were to die for!
My little man's choice was to spend part of our day in Charleston touring the USS Yorktown, Hunley submarine, and visiting the brand new Vietnam memorial. I remember visiting the Yorktown when I was younger but it was really cool to go back as an adult and watch him explore the ship and ask questions about it's history. My dad is a Vietnam vet so this is always dear to our hearts and I love having these resources so close to home. Although unplanned, our trip turned into a bit of a history lesson and it worked out perfectly with the upcoming Veterans Day holiday. Don't you love it when things just fall into place like that?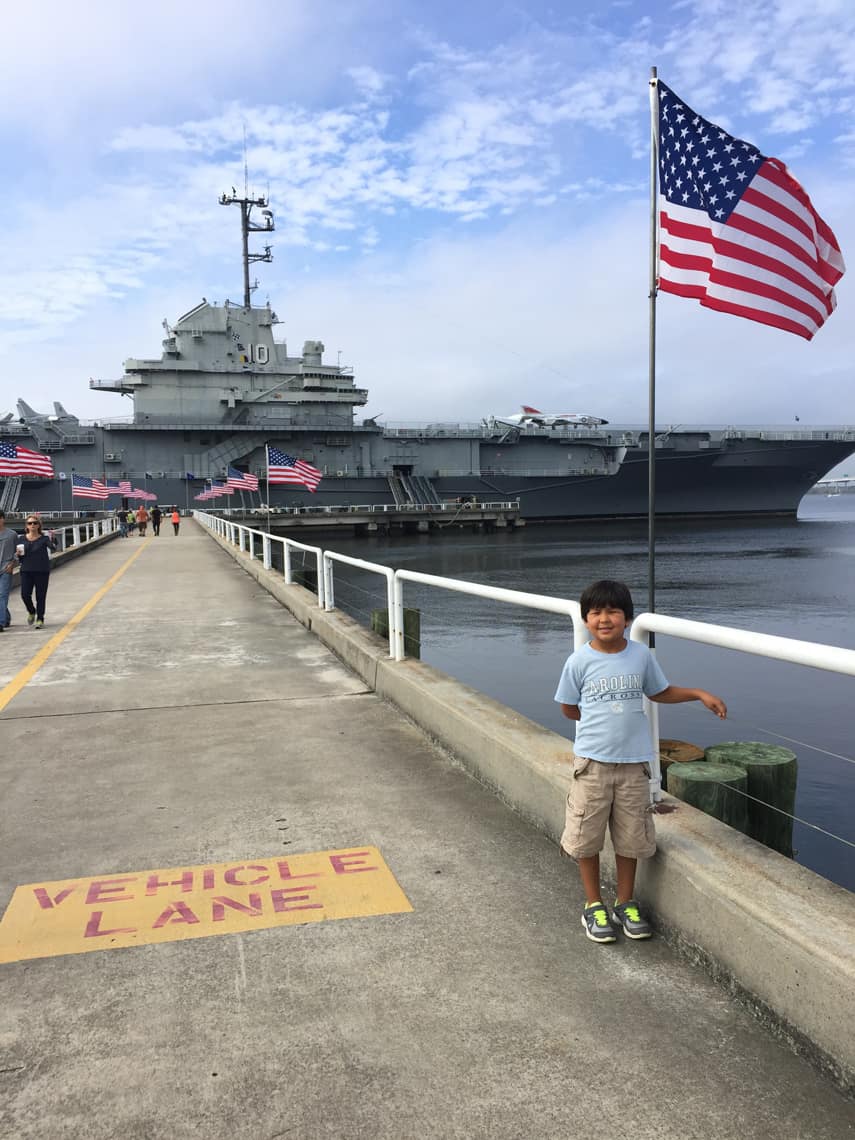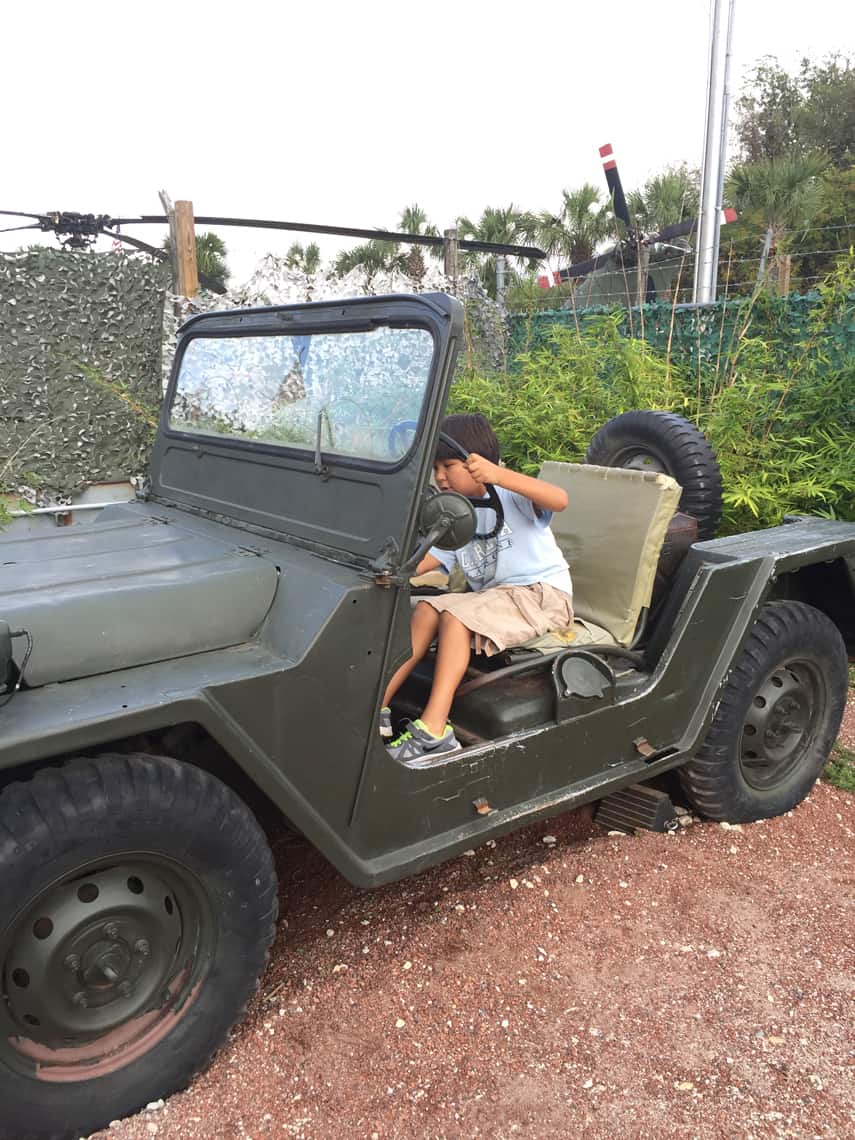 I drive a Prius which I love because of the hybrid engine and mine does have a lot of bells and whistles….but they're still bells and whistles from 2007! It's impressive how far technology has come since then! But outside of all the fun and techy stuff this car does, I was most impressed with the safety features. As a mom I was able to breathe a little deeper with my 7-year-old in the car.
The Camry has a feature called Dynamic Radar Cruise Control (DCRR) that can be set to keep your distance between you and the car in front of you. It will automatically slow you down if you become too close or a car pulls over in front of you. My other favorite feature is the Blind Spot Monitor. On each of the side mirrors there is a light that comes on whenever there is a car passing in your blind spot. This was more helpful than I thought it would be and I found myself relying on it when changing lanes or passing other cars. And finally, the Lane Departure Alert is such a cool feature that I'm finding it hard to live without. The car actually senses when you are too close to the lanes in the road and an alert will beep.
[show_shopthepost_widget id="1195080″]
The Camry also has a built-in USB port to charge your phone! You know I own more charging cords than one person should because I'm always forgetting to charge my phone and will have to buy one in a pinch. Oh and the back up camera is top notch! Parallel parking is a must on many of these small southern streets and I have to say I nailed it every time! Hey look, the car matches the Charleston Christmas ribbons!
Our next stop was Beaufort, SC (pronounced Bew-fort, not Bo-fort like the NC town) and I was blown away. Beaufort being the second-oldest city in SC, is like a mini Charleston. I thought it might be a sleepy little town with not much to see but I was wrong. It was a charming and bustling place with modern restaurants and shops on the most beautiful waterfront setting. We had dinner at the Low Country Produce, coffee and tomato pies for breakfast at Common Ground Coffeehouse Marketplace Cafe, a sweet tea float from Scout Southern Market (which was the cutest home decor shop too!) and lunch at Plums.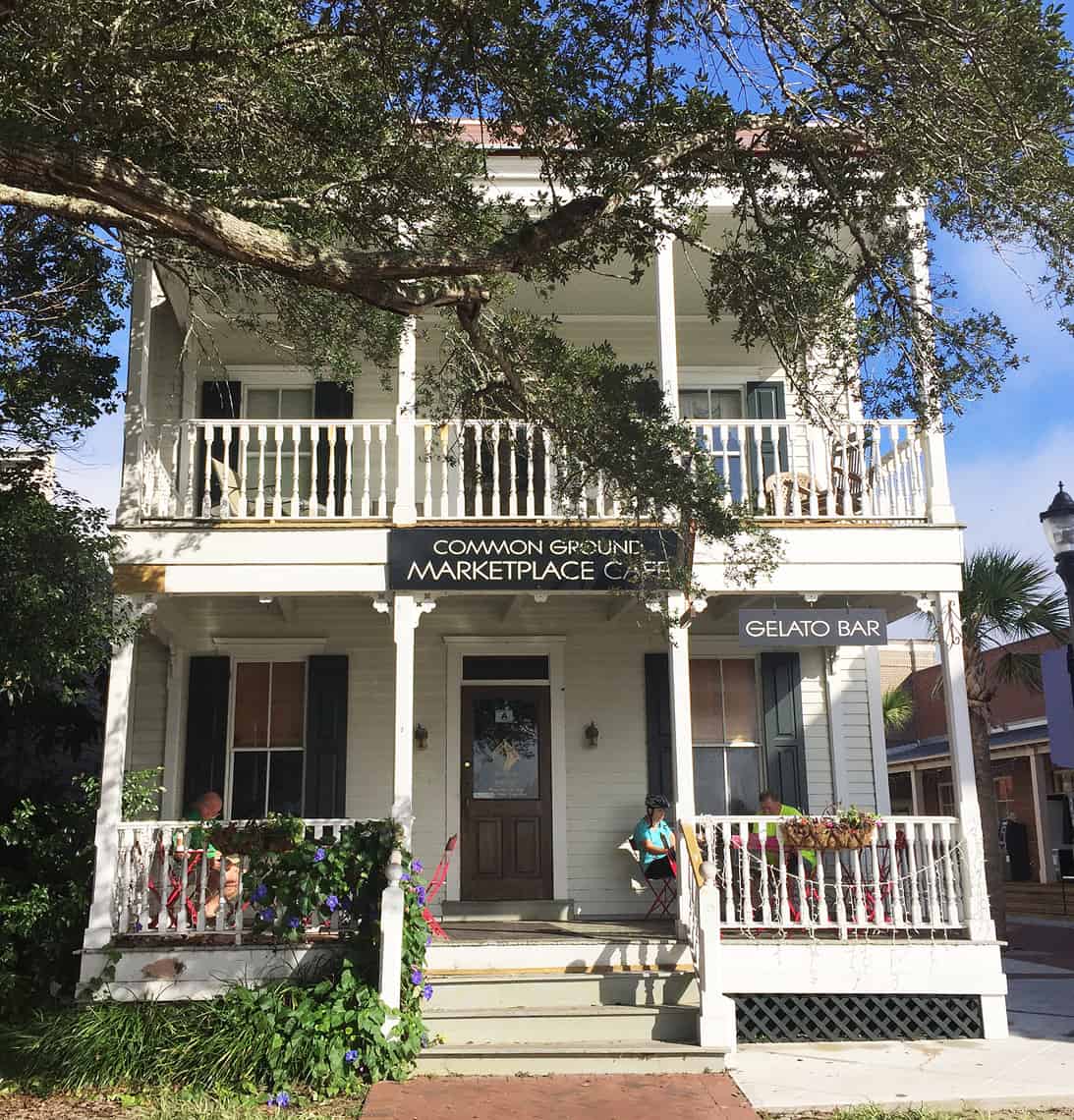 We received another history lesson when we stumbled across the US National Cemetery in Beaufort. It was breathtaking and we drove through it talking softly about what it means to be a soldier, to fight for our country and the sacrifices made. It was really a sweet experience and we felt humbled, grateful and proud all at the same time.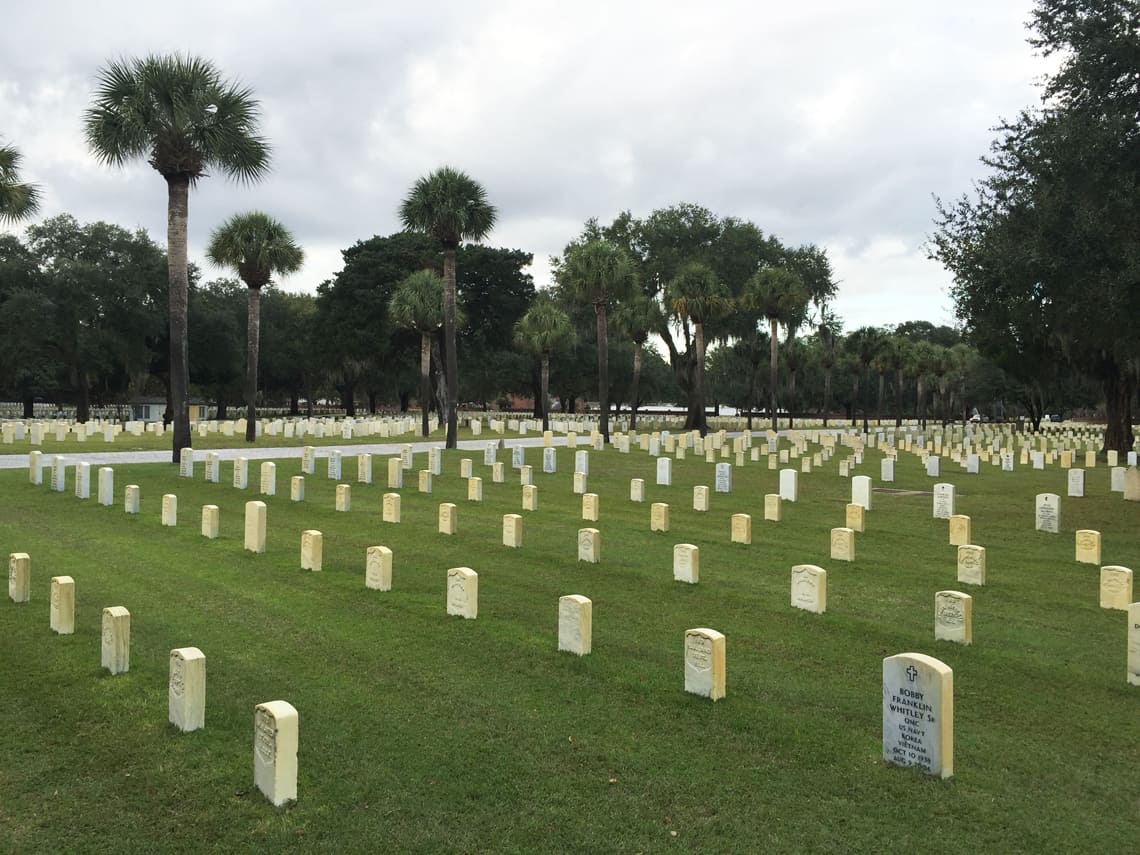 Savannah was our third stop and we stuck to a few of our favorites here! The best ever shrimp and grits goes to The Public Kitchen, eggs benedict at Goose Feathers, coffee at The Coffee Fox, honey tasting at Savannah Bee Company, shopping The Paris Market (#prayingforParis). Can you tell we're basically eating our way through the south??? Trust me I wouldn't have it any other way!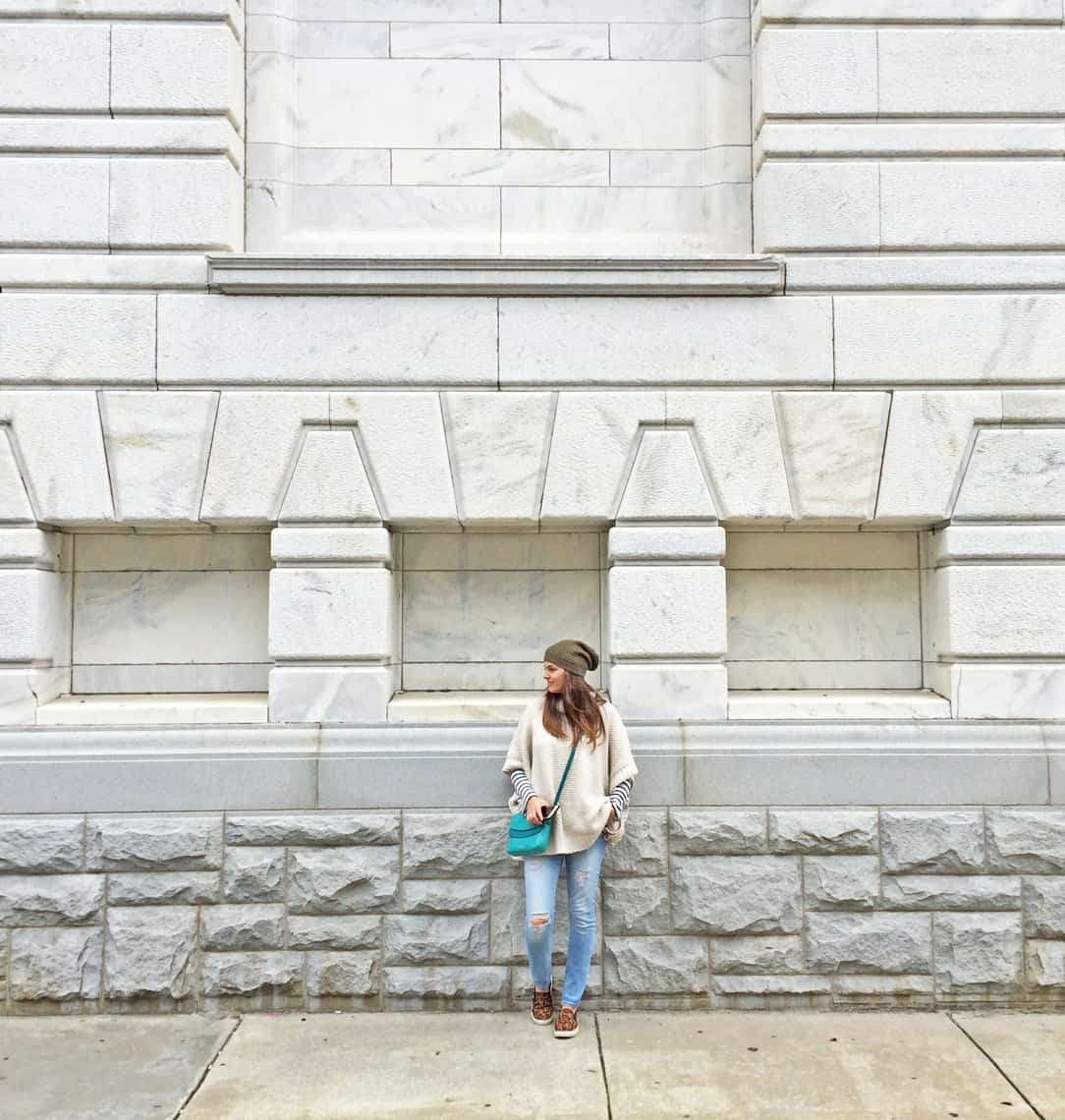 [show_shopthepost_widget id="1195055″]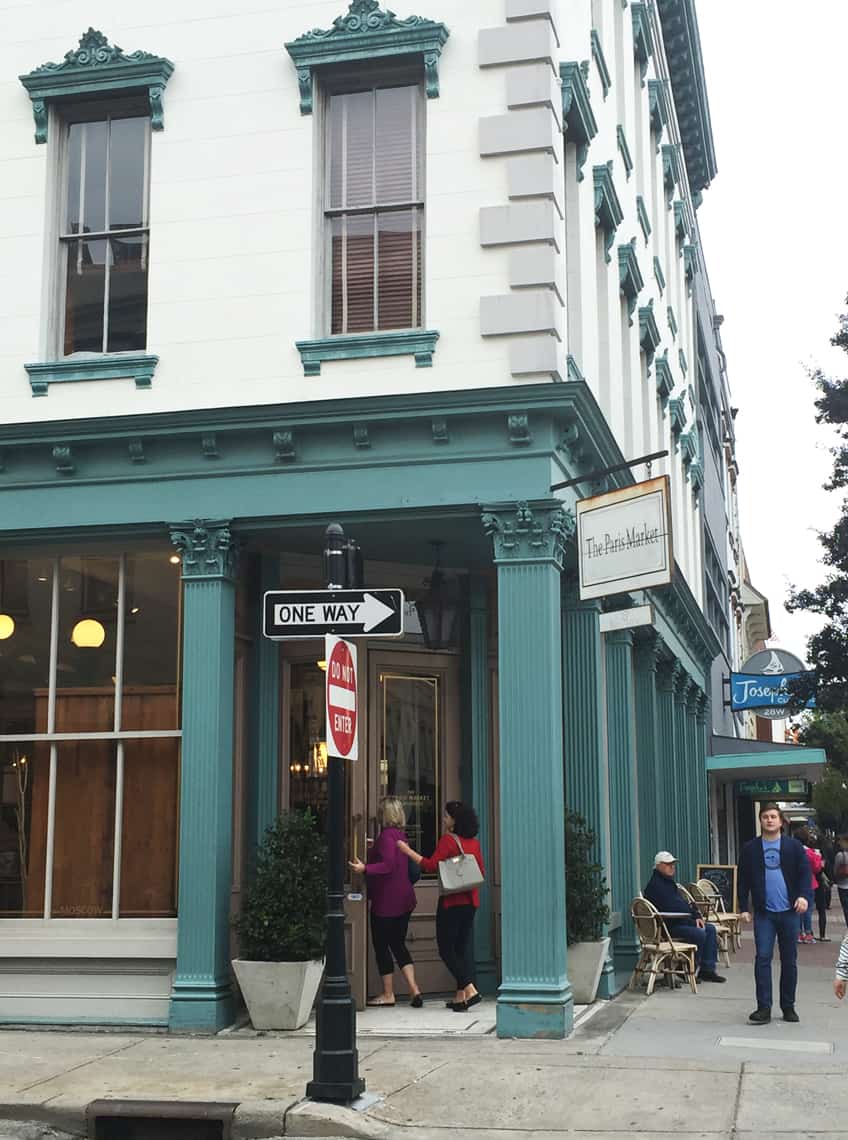 Our last quick stop on the road back to Charlotte was the quintessential community of Palmetto Bluff. There's something special about this place and if you ever have a chance to stop in you should! The idyllic chapel, beautiful inn and quaint little cafe and post office are a must visit! This would definitely be my dream wedding destination although it would certainly be a burden on the wallet, lol! Rain finally hit us on Sunday so we left Palmetto Bluff, grabbed a slice of pizza at Mulberry Street Pizzeria in Bluffton (also a super cute town!), and hit the road in the Camry back to Charlotte.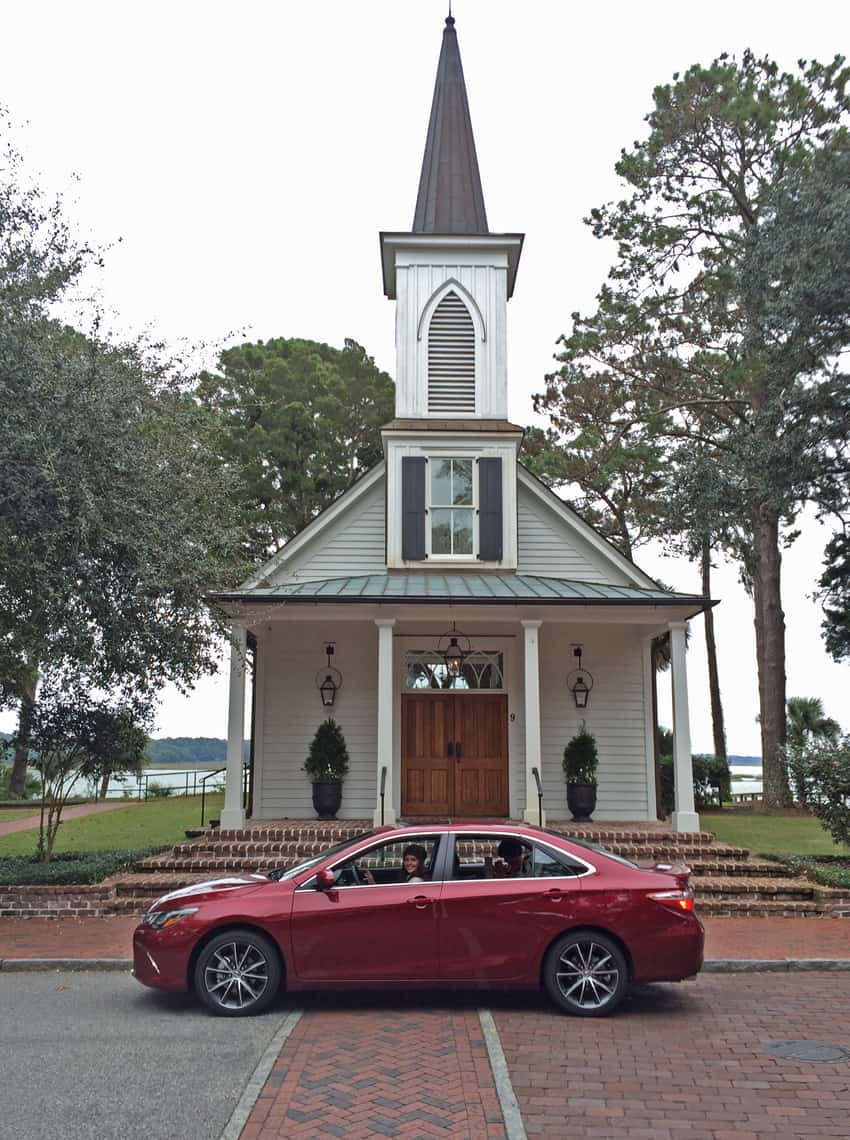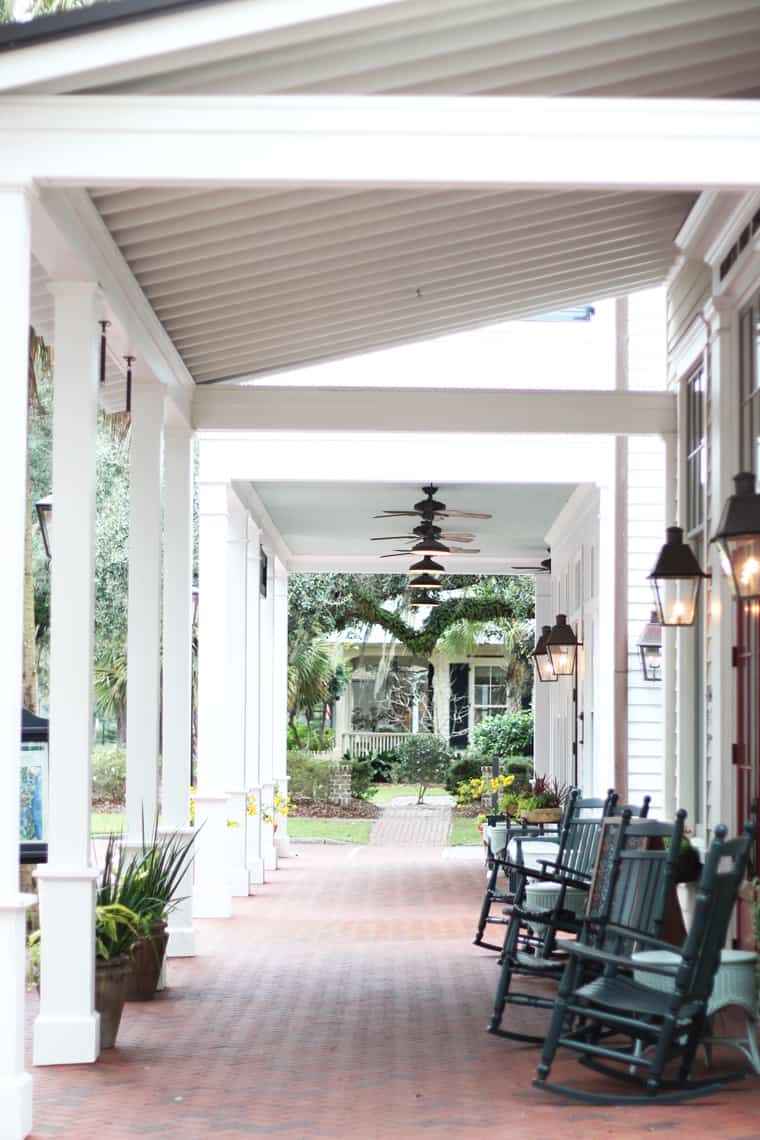 We are extremely grateful that Southeast Toyota gave us the opportunity to explore some of our favorite places and learn about our culture. I encourage you to escape with your family on a little journey! I'm sure you won't have to venture far from home to discover new things and learning experiences for your little ones. I love to travel nationally and internationally but there's so much to be said for taking time to enjoy what we already have accessible to us!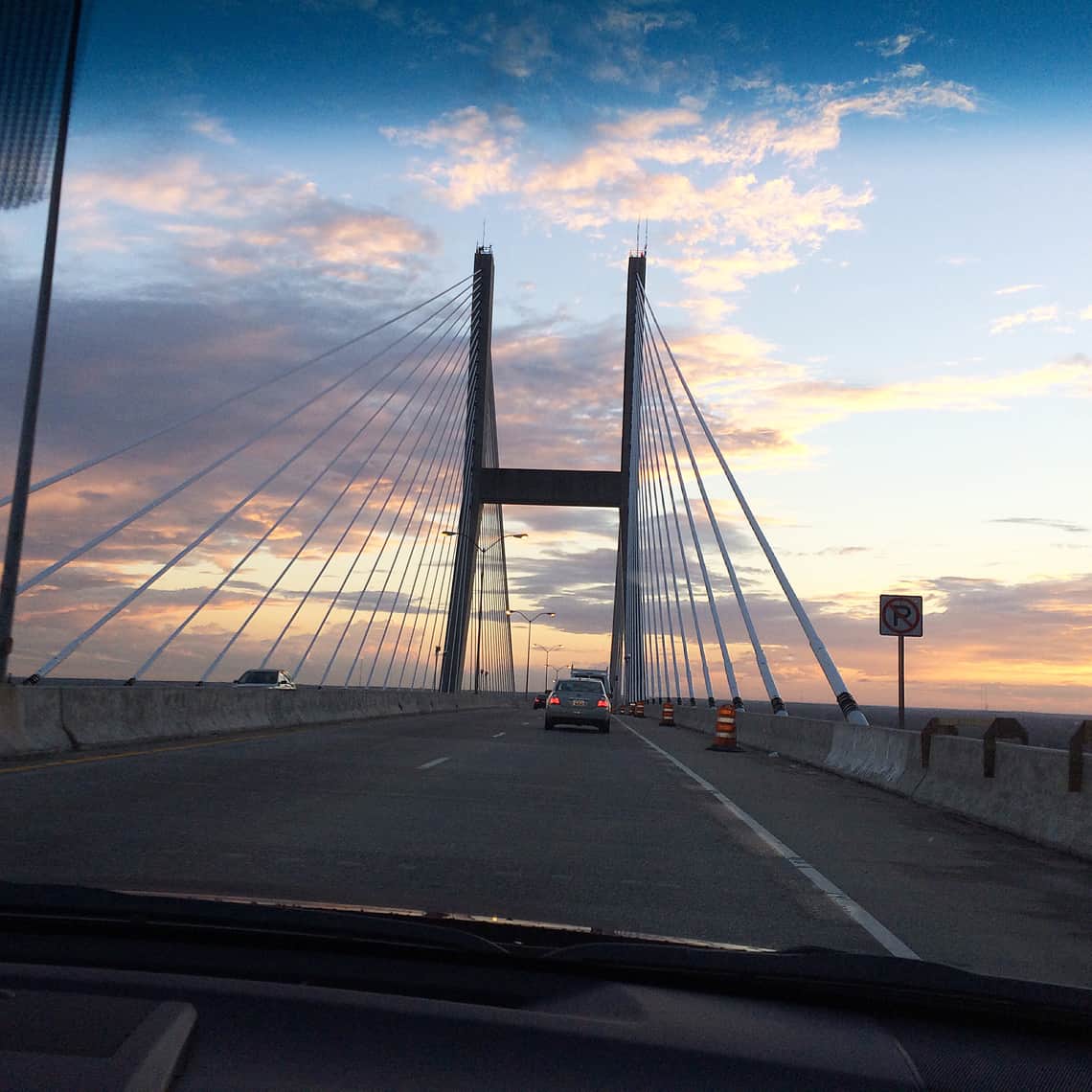 Cheers!

{Southeast Toyota Distributors, LLC ("Toyota") provided me with compensation and use of a VEHICLE for a short period of time. The opinions I have shared about this vehicle are my own.}