HOM: House of Hipsters Magazine-Worthy Boho Home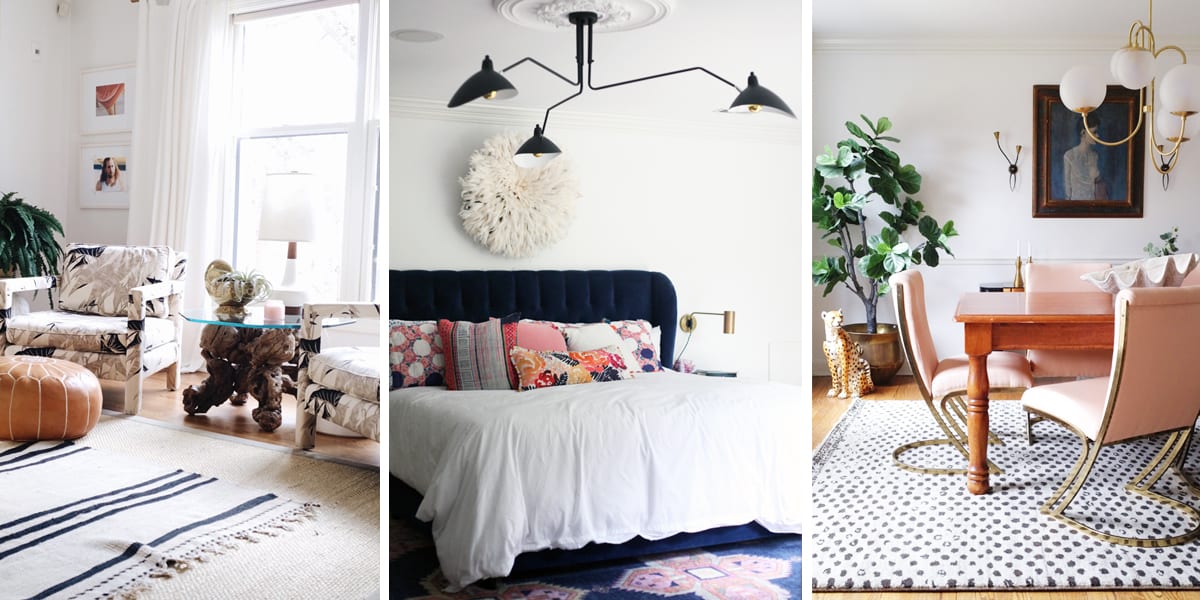 HOM: House of Hipsters Magazine-Worthy Boho Home
Happy Tuesday friends!
My favorite monthly blog post day is here again – Home of the Month! I'm so excited to share the gorgeous, unique, magazine-worthy, boho, eclectic home of my friend Kyla of the House of Hipsters blog. Wow, could I use any more adjectives to describe this home?!?! :)
I 'met' Kyla via the inter-web early on in my blogging career and I've long admired (and been intrigued by) her home! It looks like it could be right out of the pages of a design magazine or the backdrop for a neighborhood art gallery. No matter how you describe it, her style is truly unique!
Kyla has a passion for all things vintage and loves to hit up her local flea market or create cool DIY projects like these marbled mugs! AND…she's an incredibly talented Pinterest guru with over 3.2M monthly views! Check out her account HERE!
Now, enough chit chat, let's get to the tour…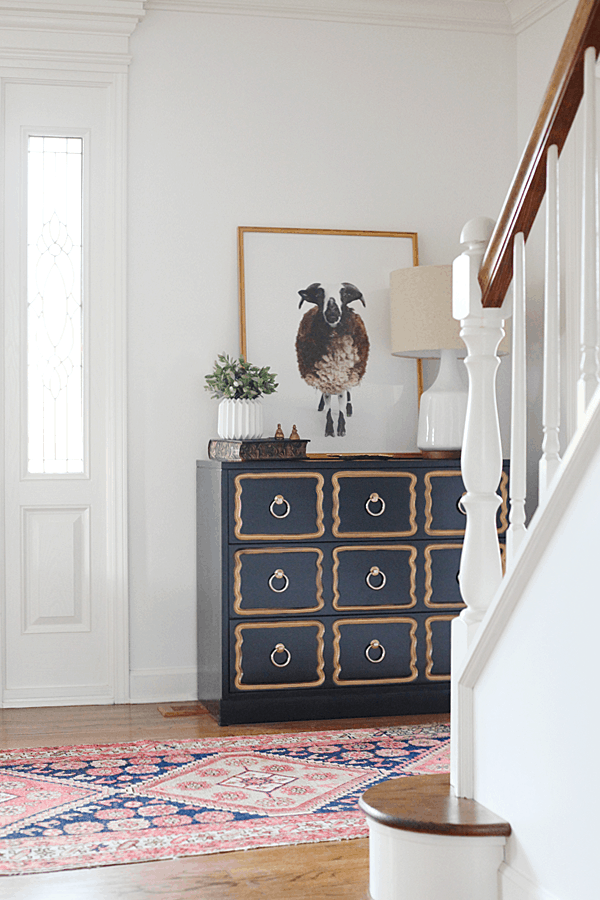 Every room in Kyla's home is different and I love the way she layers texture and styles every surface. There is NO.WAY. I could put all of these beautiful accessories together the way she does…just sayin'!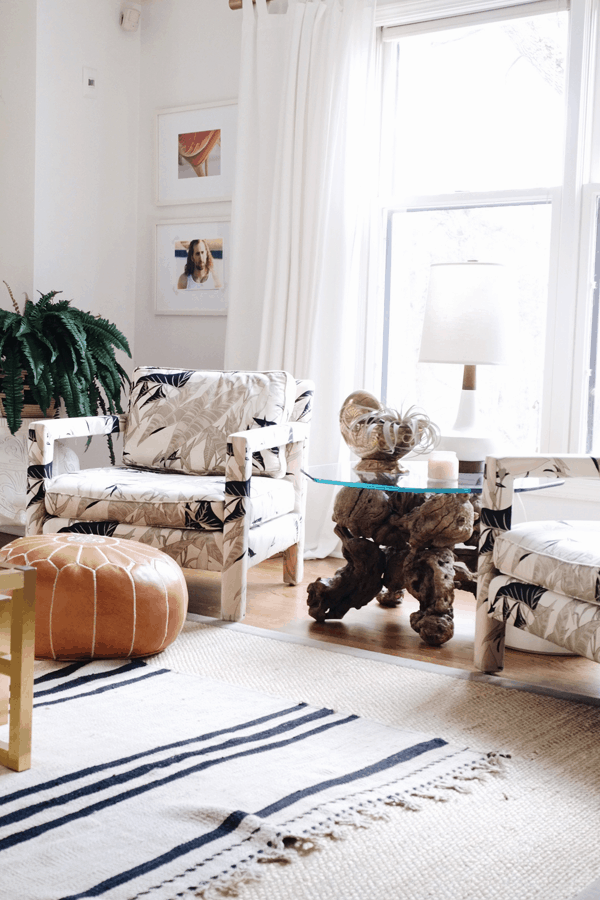 Of course I love the white walls which I think is the perfect backdrop for her beautiful art and accessories.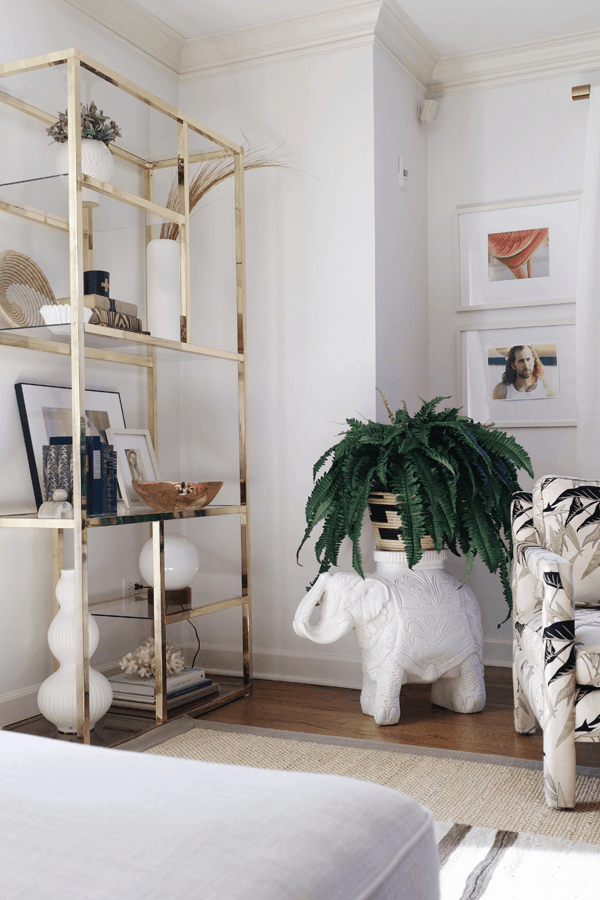 How cool is the piece of art below? This reminds me of my paint-dipped artwork.
It's amazing how Kyla is able to curate a perfectly cohesive space with pieces of different styles and time periods.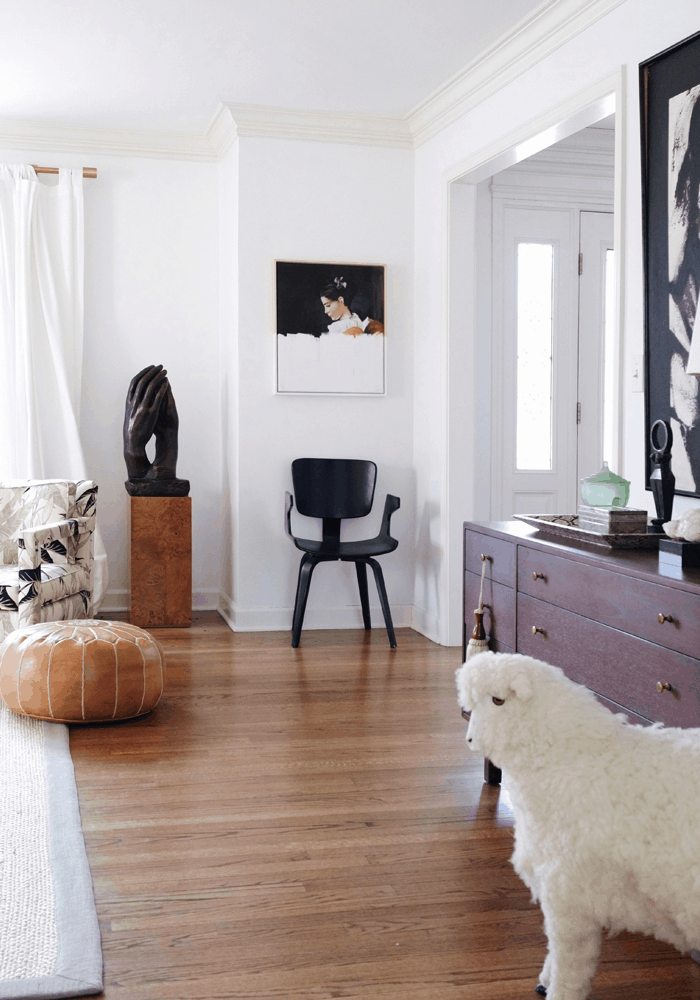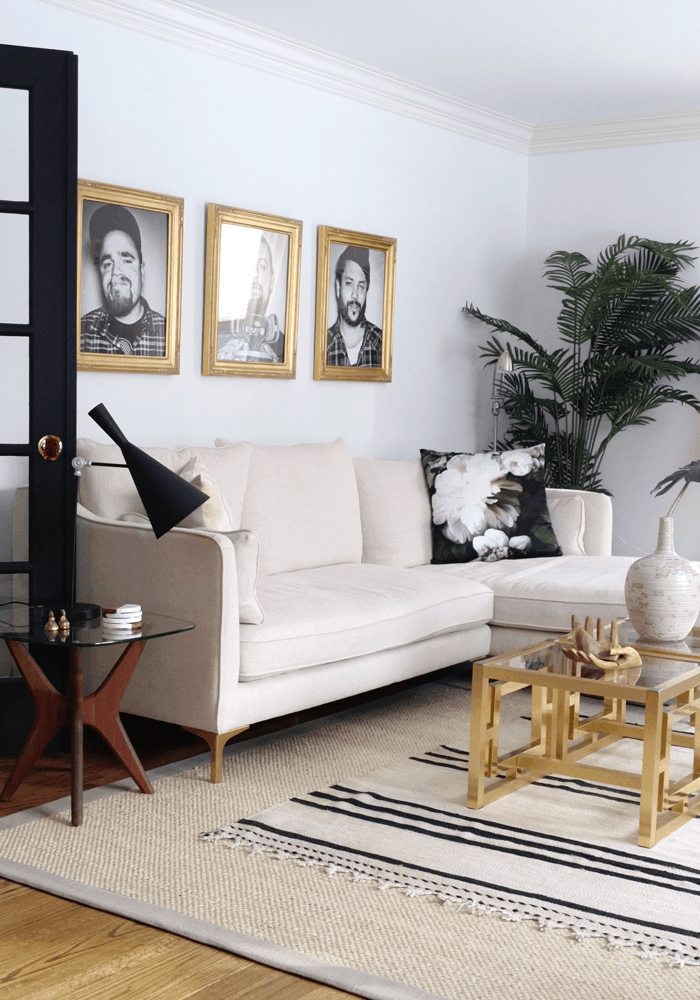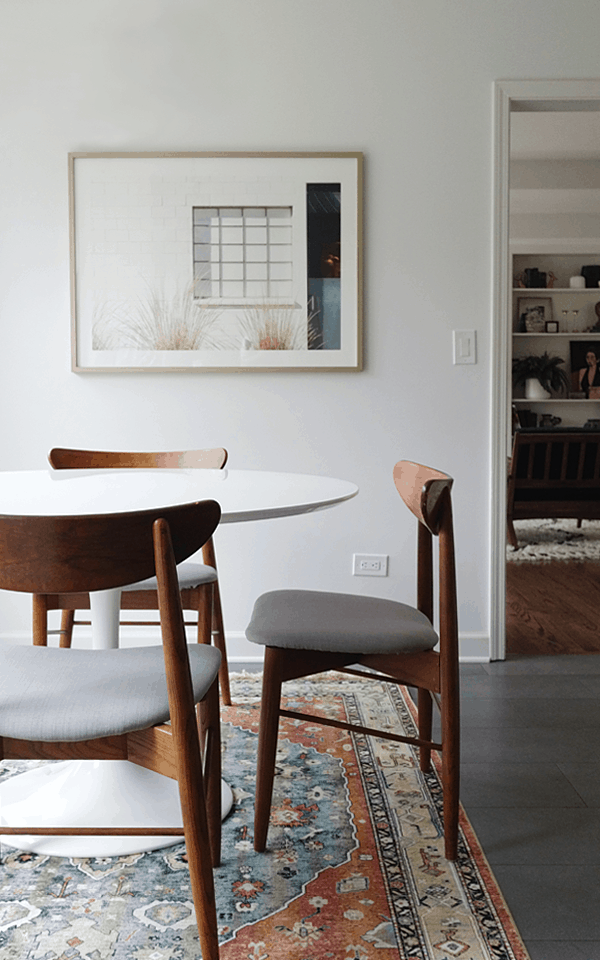 This bathroom is one of my favorite spots. I love the wallpaper and penny tile paired with the modern light fixtures and large wooden mirror.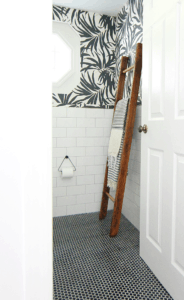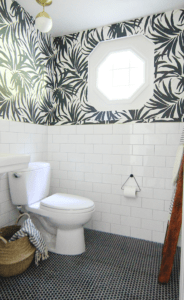 Another perfectly eclectic room in total harmony. I love the moody feeling in this dining room without the need for dark walls.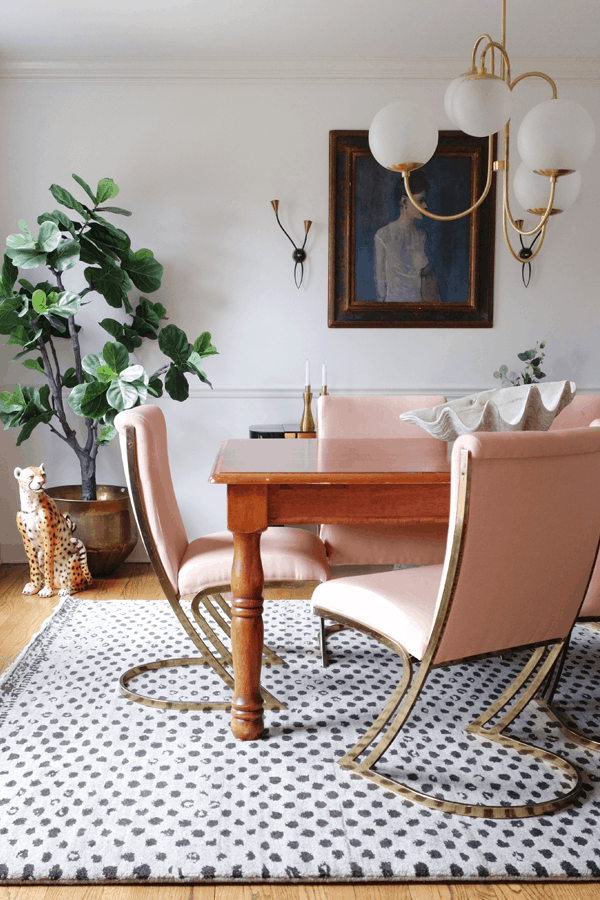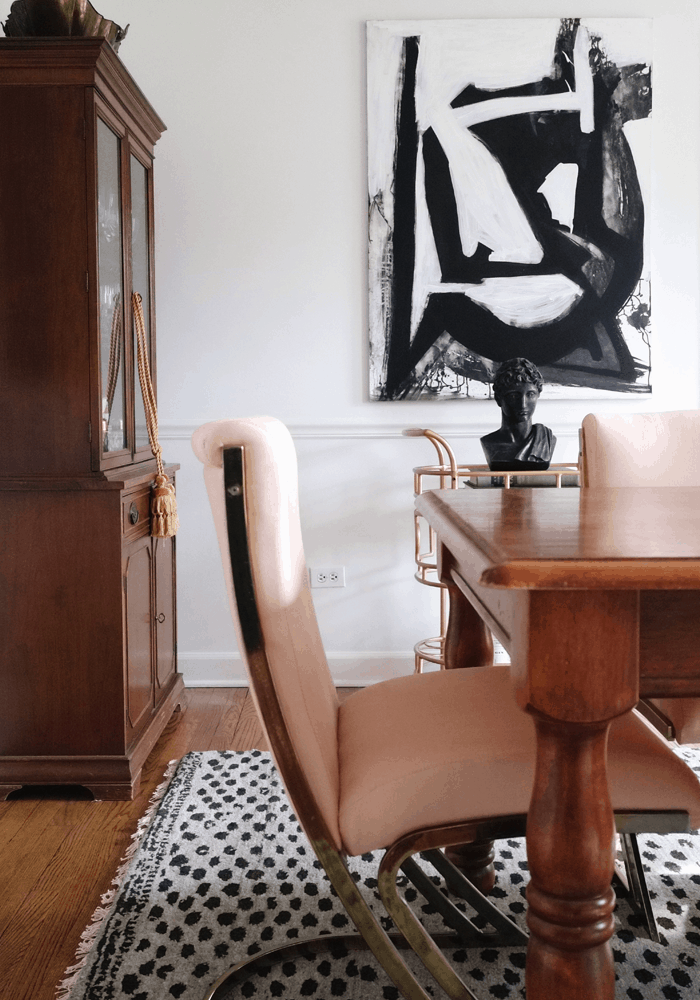 This is such a fun guest room and if I'm ever out your way, Kyla, I would LOVE an invite :)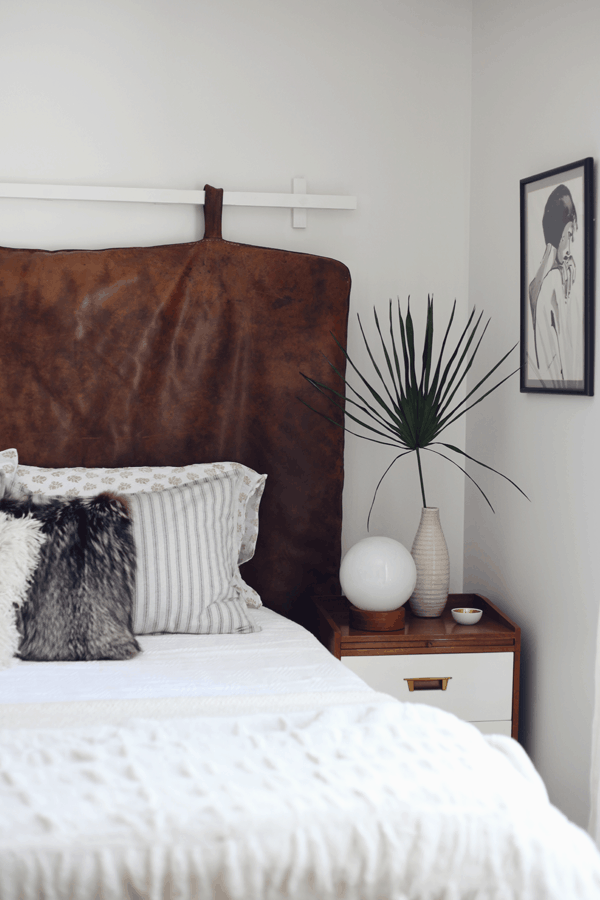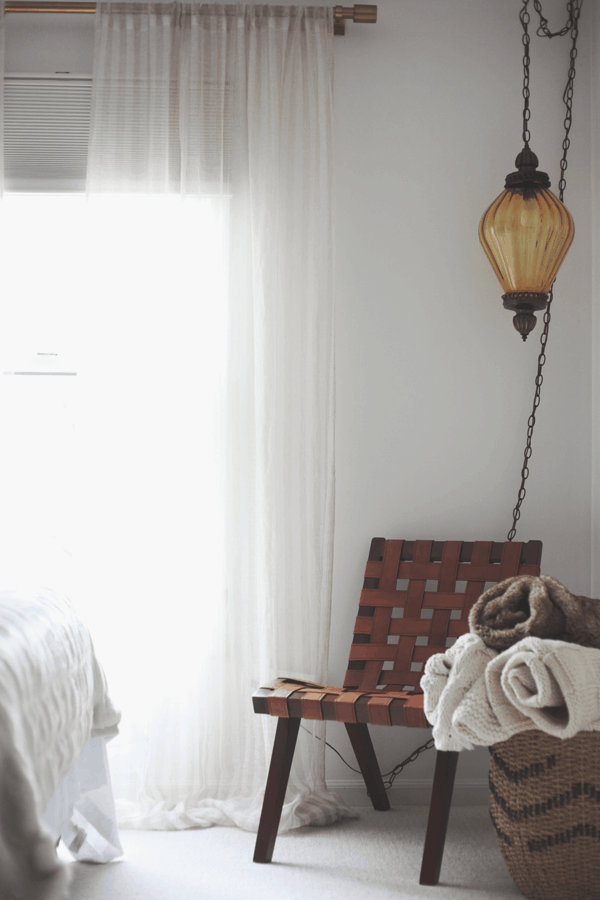 More unique artwork and vintage pieces in this hallway.
This is Kyla's office and it is such a pretty space. It just feels happy with all of the light streaming in.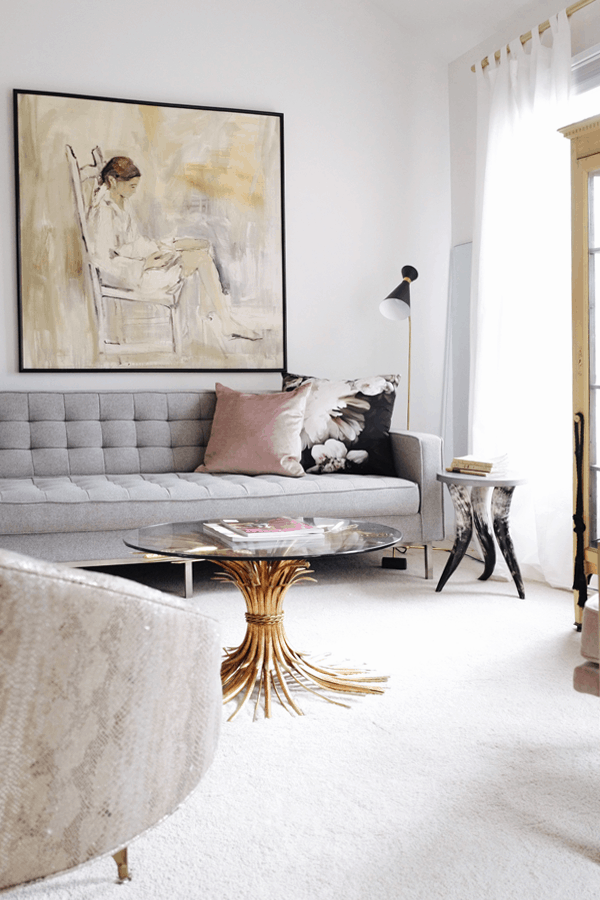 How cool are those chairs?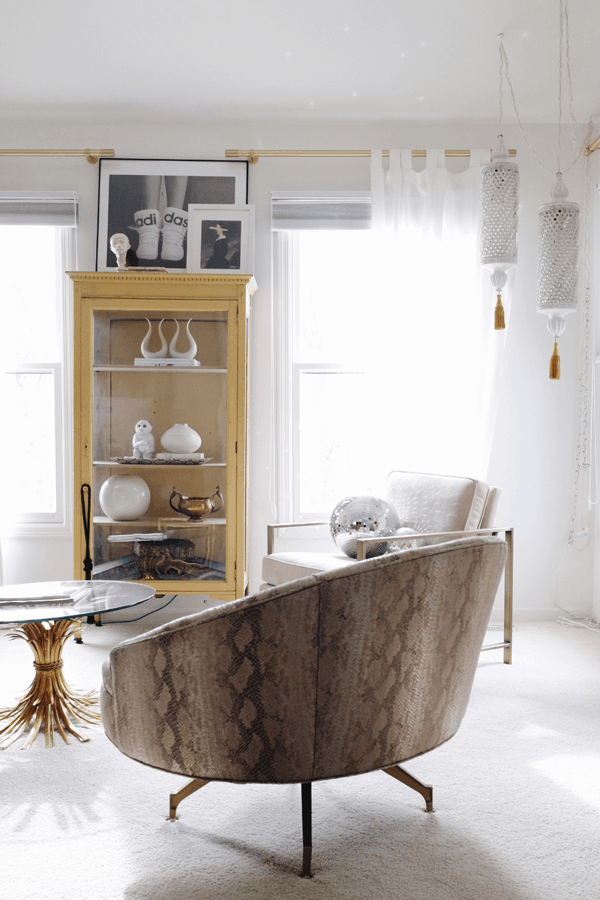 I love Kyla's master bedroom. It looks so cozy and the modern light fixture works perfectly with the velvet bed and Juju hat. And if y'all know me at all, you know I love a Juju hat!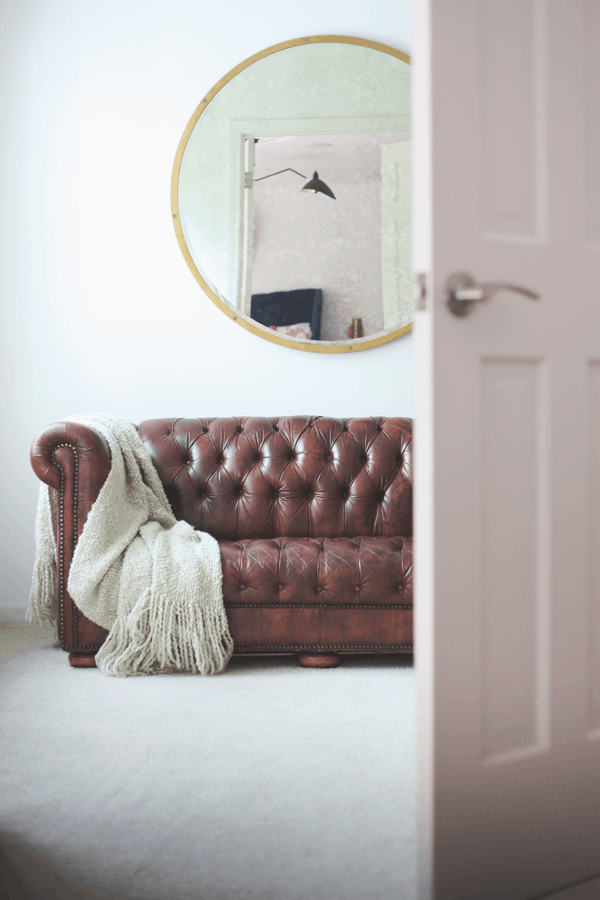 Another original room with super fun wallpaper!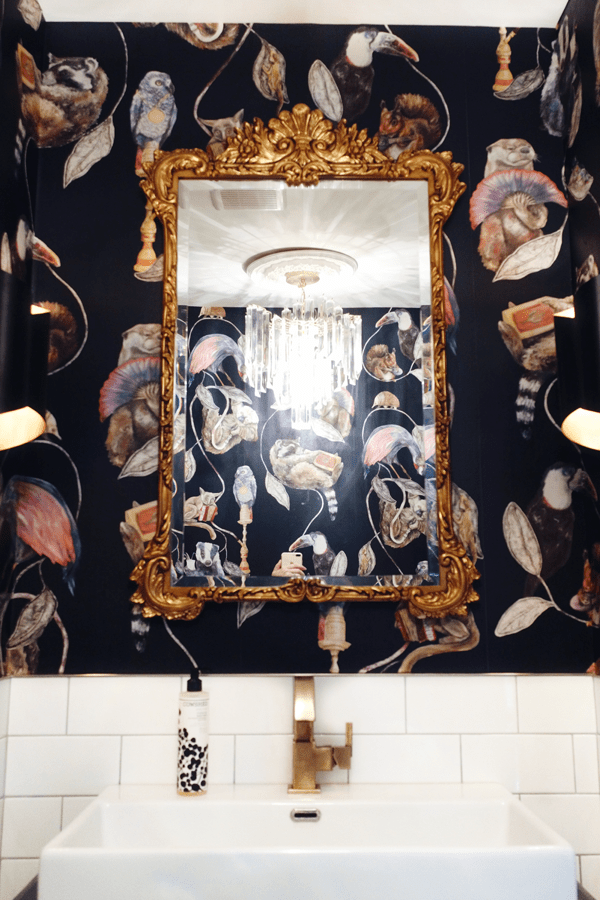 Well guys, what do you think? I honestly don't know how she designs every space with so much attention to detail! Thanks for sharing your amazing home with us Kyla! I hope you enjoyed the tour and make sure to show Kyla some love and check out her blog and Instagram account!
Stay tuned by signing up for our newsletter (at the top of the sidebar) or follow along on Instagram so you don't miss the next installment of Home of the Month. Hint, hint…I've got a cool Bahamian bungalow coming for you so you do not want to miss it!
Cheers!