Roadtrip Reality: Ocean Isle Beach, North Carolina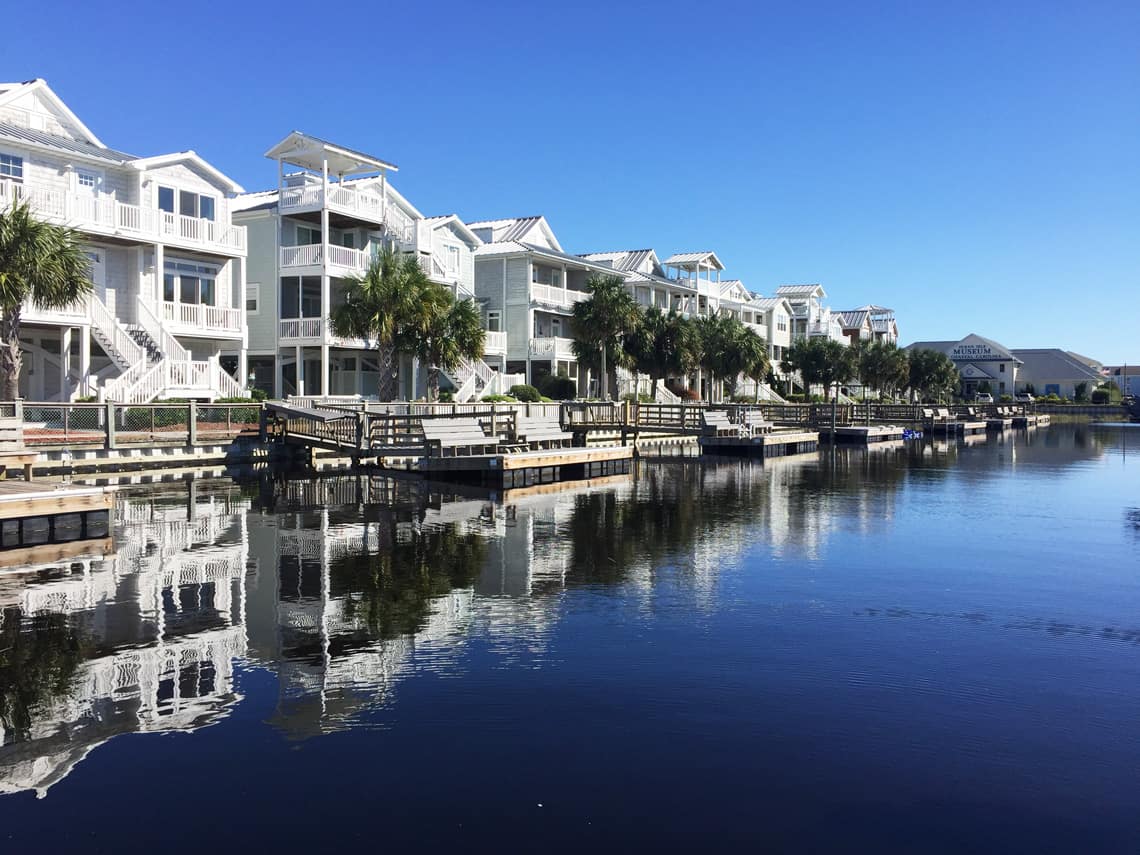 Roadtrip Reality: Ocean Isle Beach, NC
Hi guys, how was your Thanksgiving!! We spent ours at Ocean Isle Beach where my parents recently finished building their house. They've tossed around the idea of downsizing and building their dream house on the coast for a long time now and they FINALLY DID IT! And boy it's pretty incredible! I promise I will have a proper home tour for you in the next couple months but until the I wanted to share a few of my favorite places.
***
My parent's home is on one of the canals at Ocean Isle a few blocks from the beach and the small commercial district. This is the view of a few of the houses across the canal from our back deck.
Excuse the iPhone pic but here is a sneak peek of the great room!
Now, on to our favorite spots…
1. Sharky's is probably our favorite restaurant on the island. The salmon (I usually order it on a salad) might be the best I've ever had!! The interior is eclectic and the views from the back deck are perfect.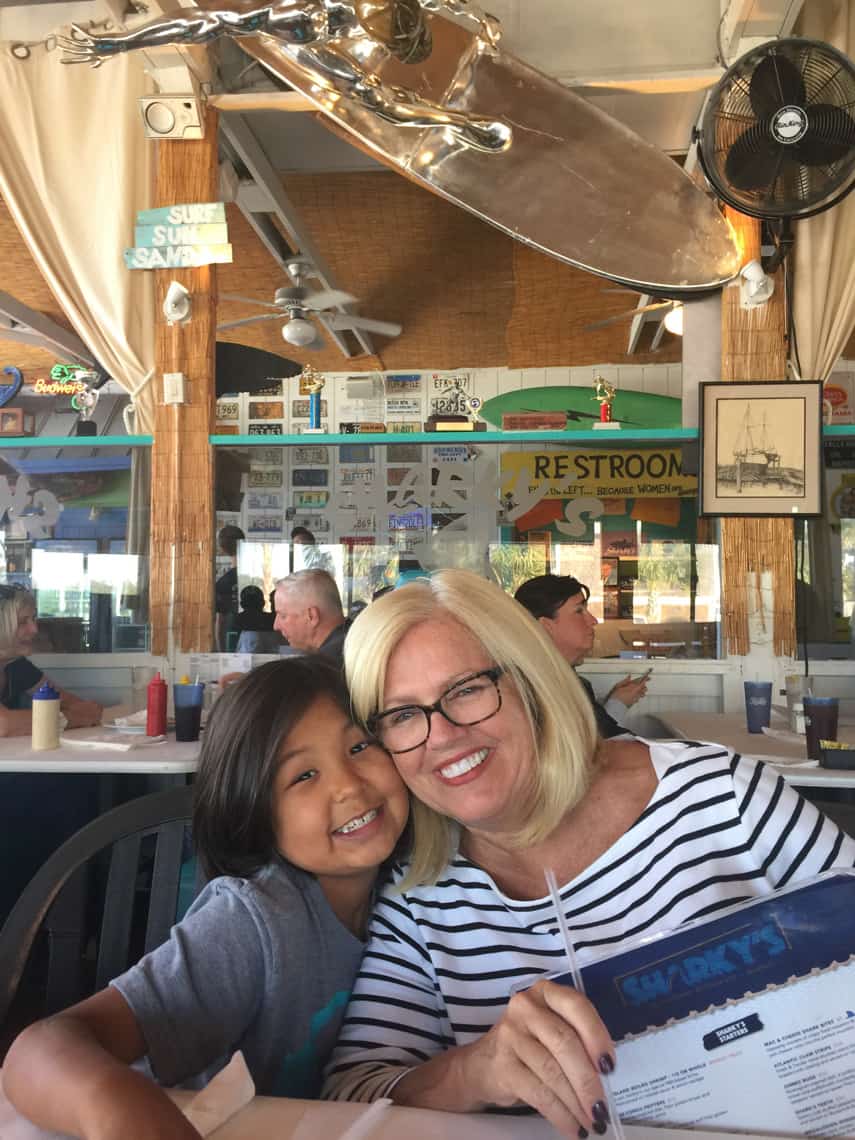 2. The Ocean Isle Fish Company (formerly the Giggling Mackerel) is an awesome spot to grab a bite and a drink or two and hang out on the rooftop bar. The restaurant is connected to the Ocean Isle Fishing Center that offers fishing, tackle and watersports as well as a great gift shop.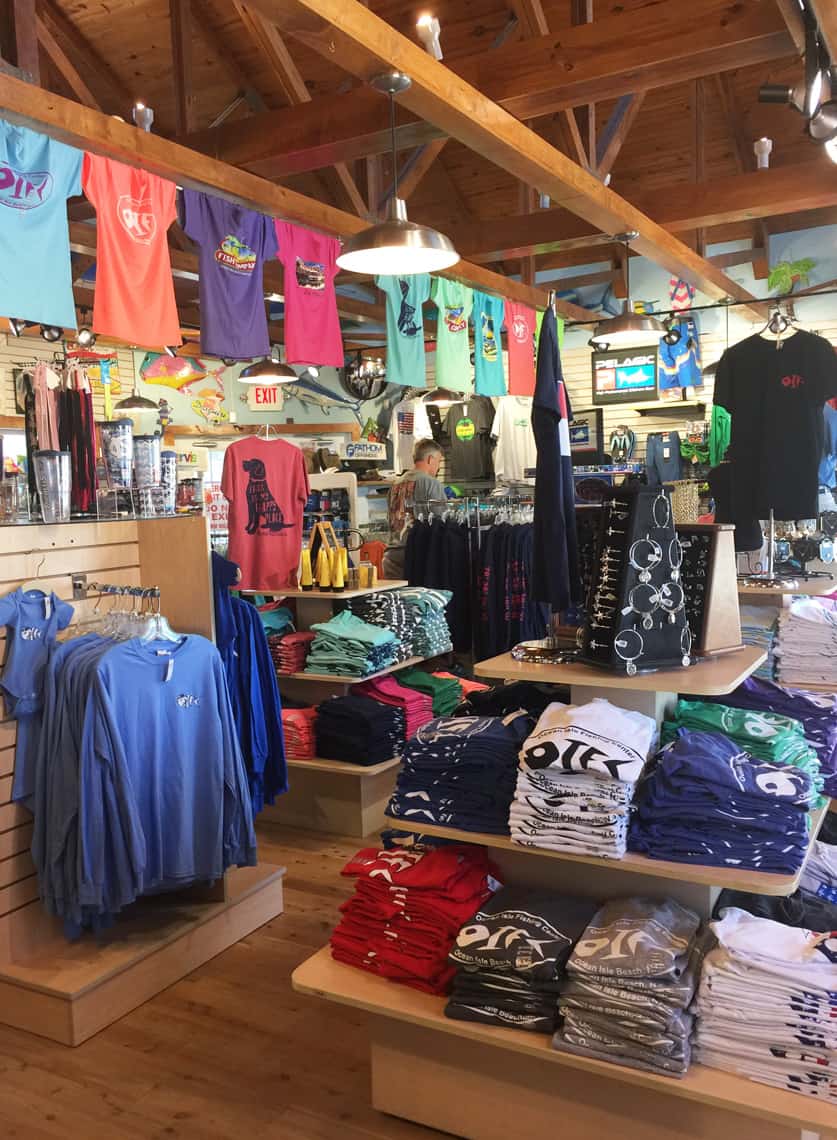 3. Drift is one of the more recent additions to the Island and I couldn't be more thrilled that we finally have a cute coffee shop. The almond milk latte is SO good and you should definitely try the avocado toast. Obviously I love the interior too!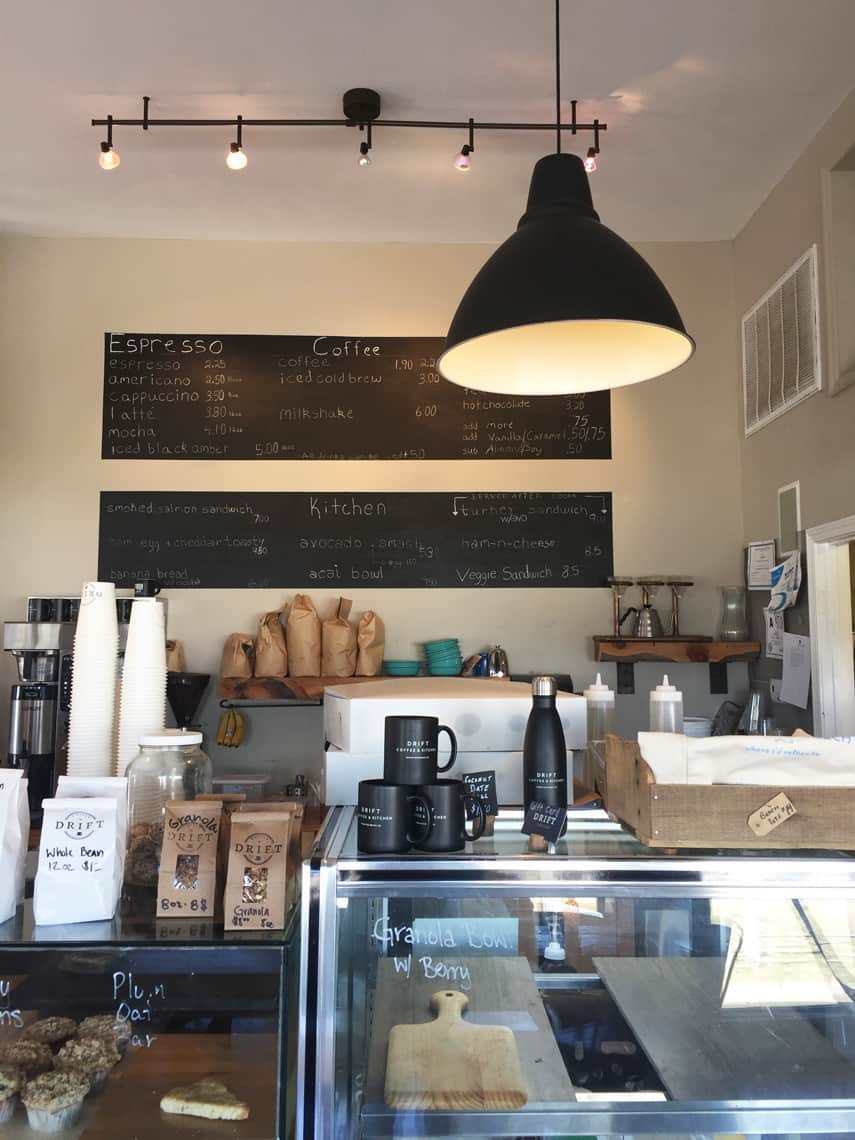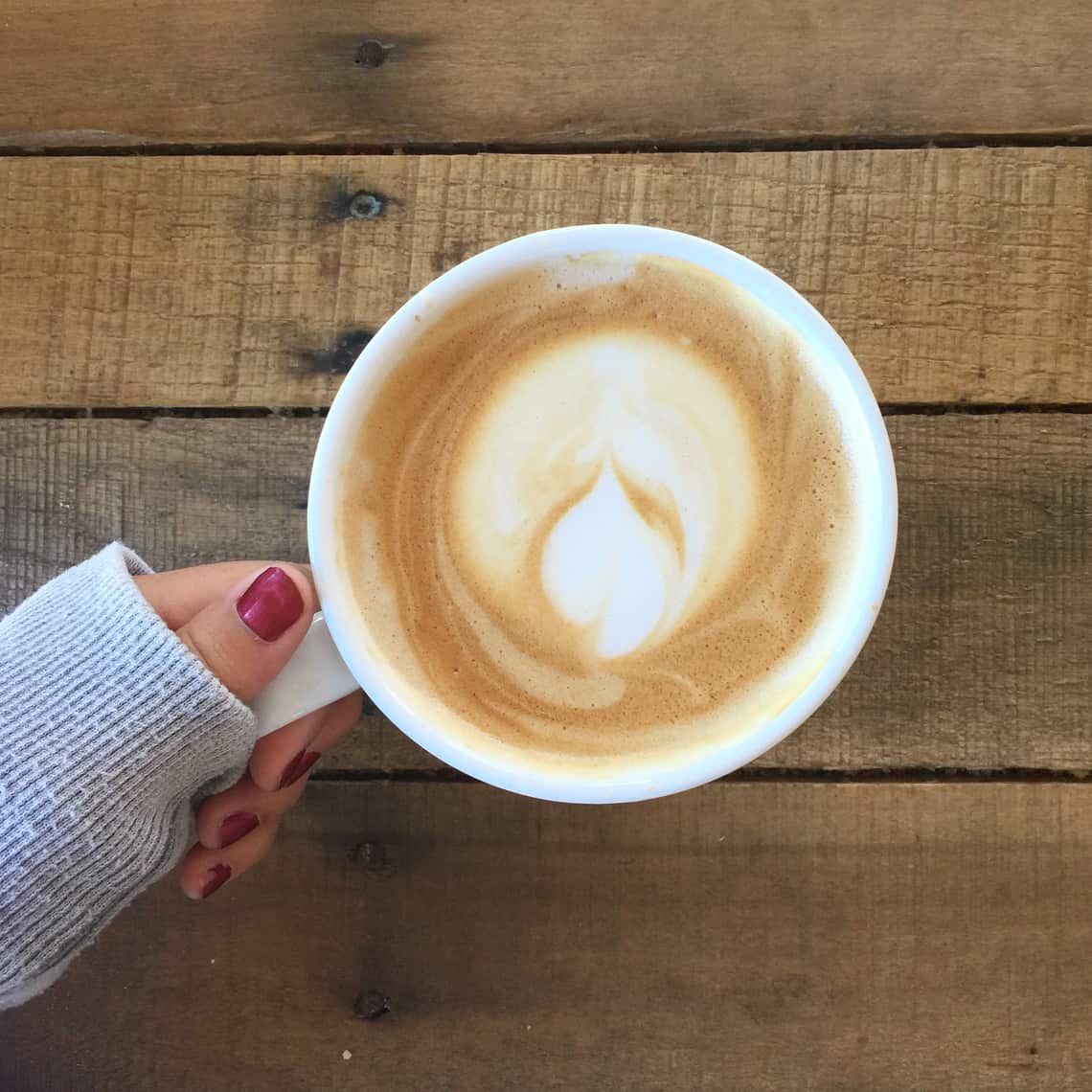 4. Causeway Gourmet is an adorable cafe just across the OIB bridge with amazing chicken salad. It feels like a ladies lunch place that is so cozy and quaint. Their menu is extensive and I can't wait to try more of it. They cater and deliver too!
5. Fibber McGees is one tiny town over in Sunset Beach but it's too awesome not to share! This weekend was my first visit here and I fell in love! It's a tiny pub that packs a ton of character and delicious food! The shrimp burger rivals my all-time favorite from the Provision Company which is saying a lot! Figuring out the recipe for these elusive shrimp burgers is a never-ending Hogan family quest! The patio at Fibber's is pretty fab too!
6. And speaking of the Provision Company (not to be confused with the Southport restaurant), here she stands in all her glory! This spot is a hop, skip and a jump over to Holden Beach but it's SO worth the trip! We usually go by boat in the summer which cuts down on the trip a bit which means this dive is waterfront!
As I mentioned before, I live and die by the PROCO shrimp burger. We usually have to order a second burger because one is never enough. Did I mention I love hole-in-the-wall restaurants?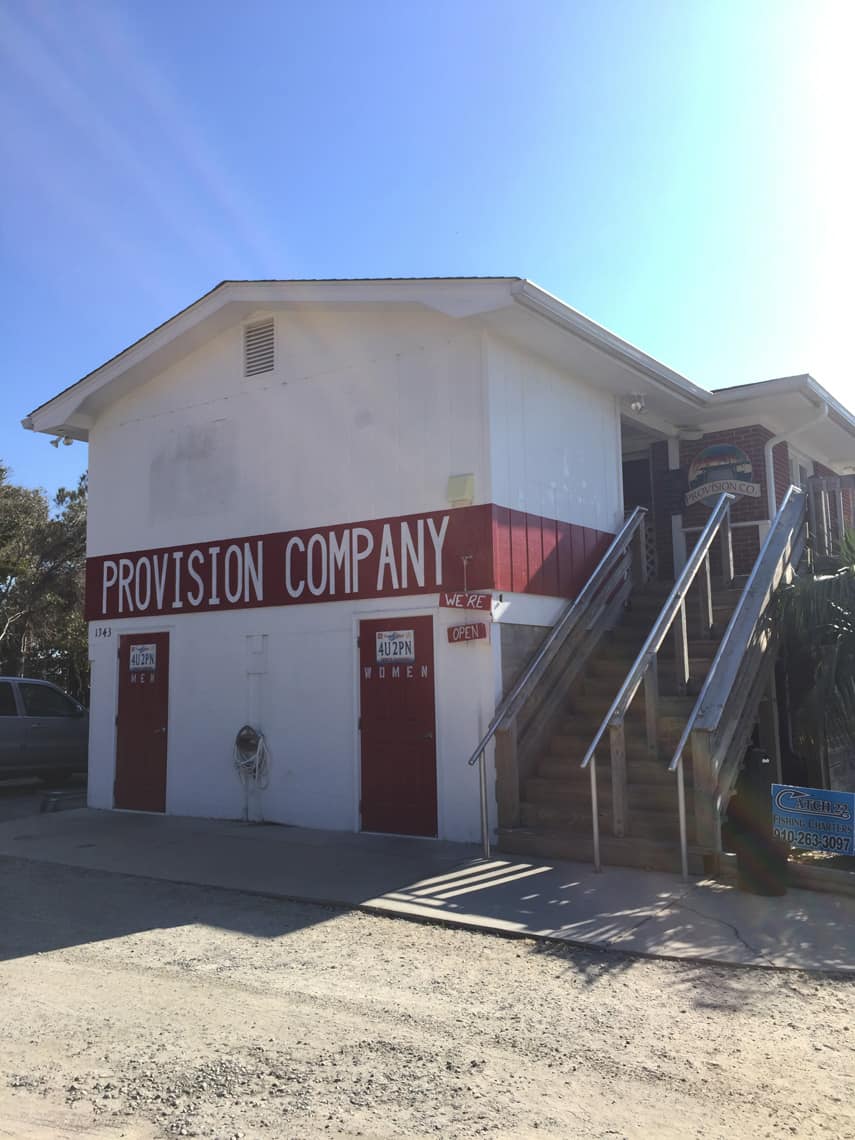 And here are a few snap of our gorgeous island, our now second home! I can't wait to share more so stayed tuned for an OIB part 2!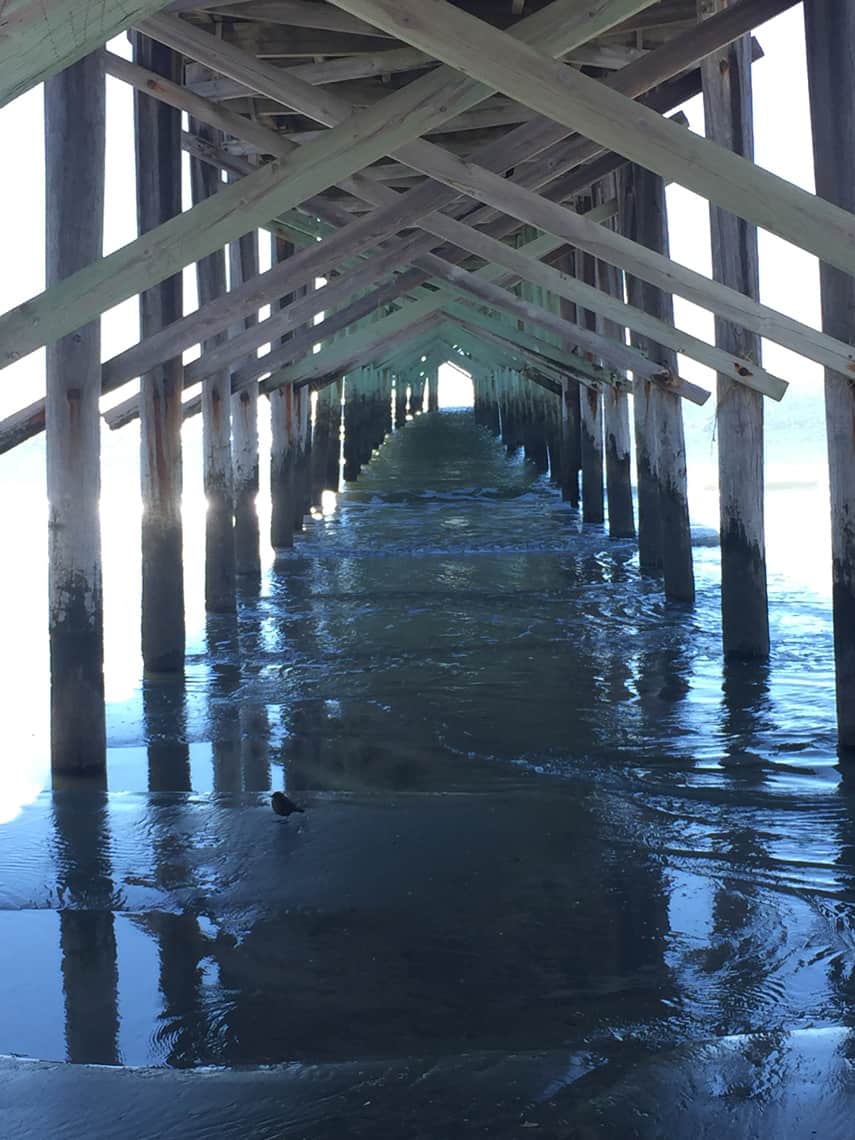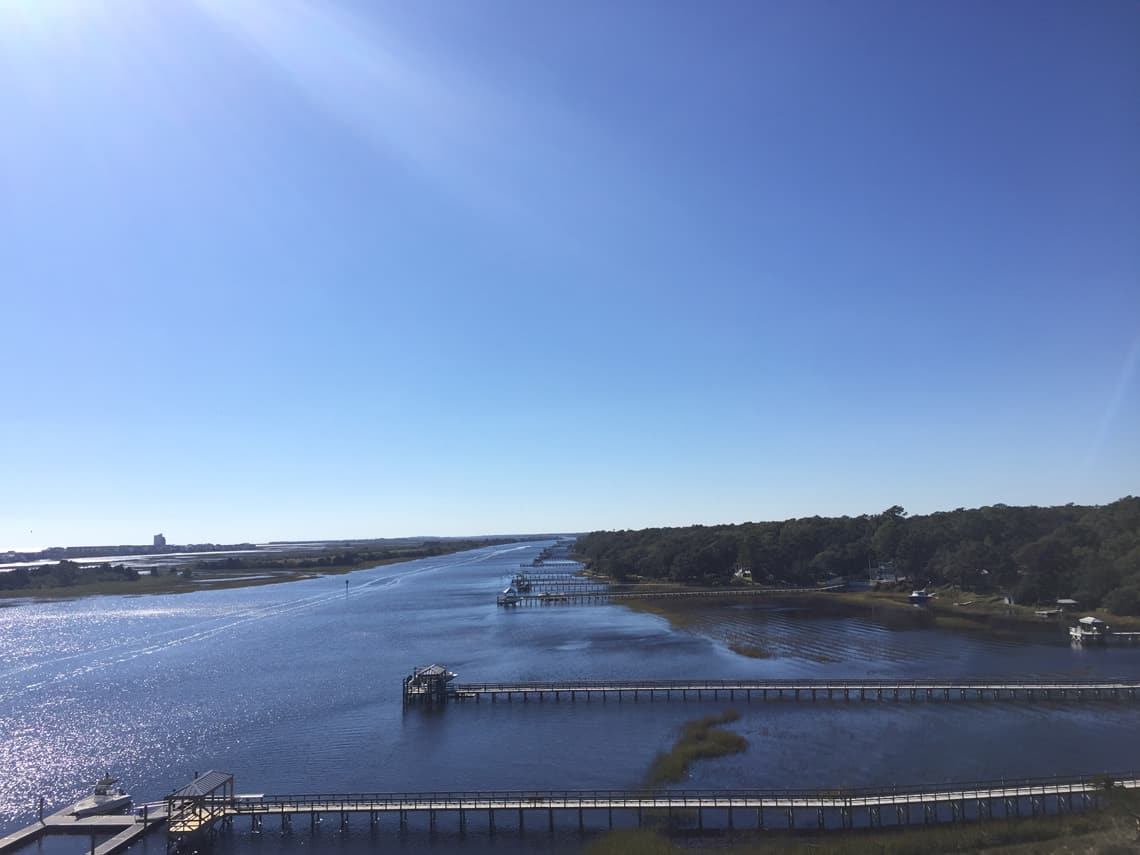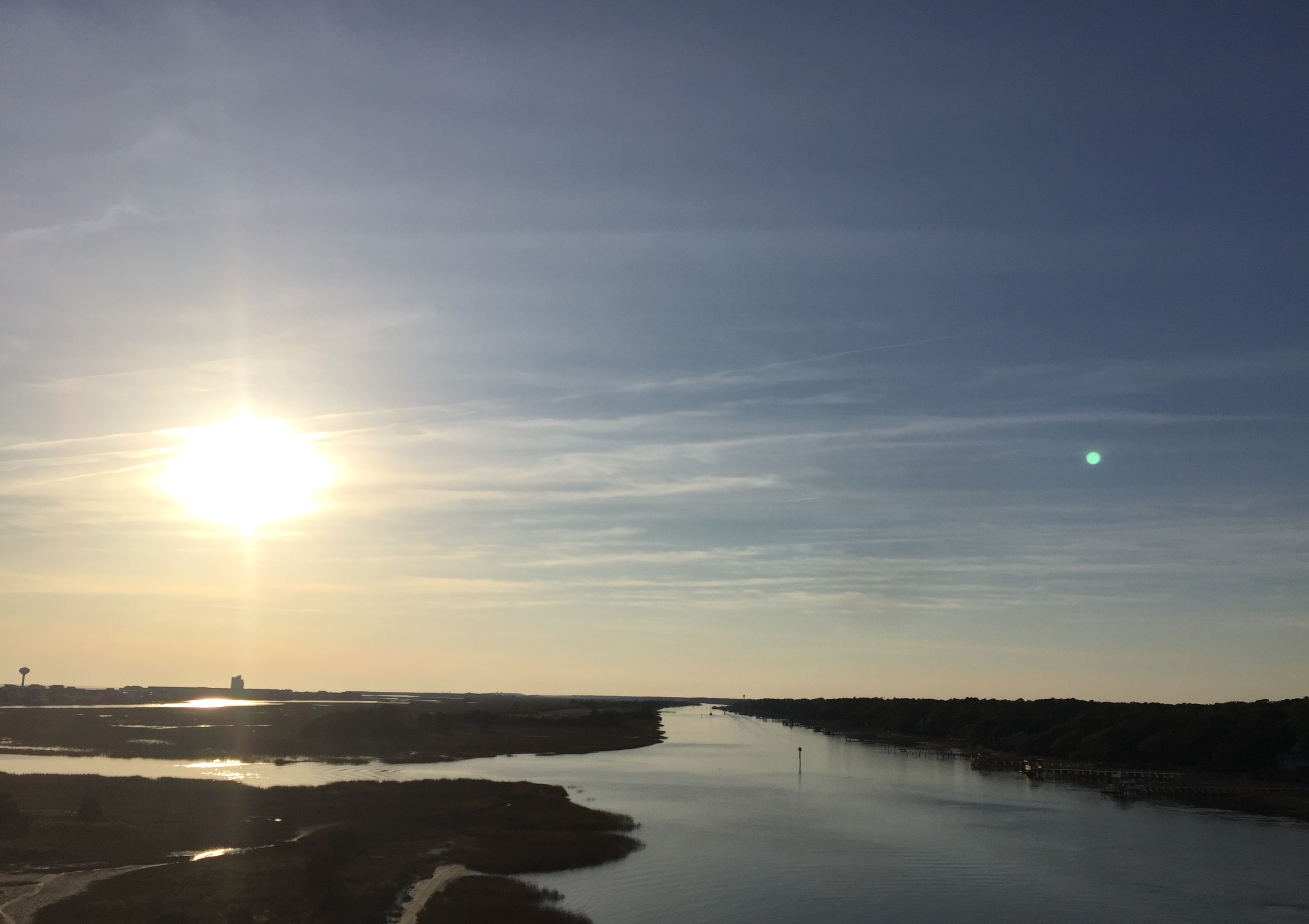 Here are a few more of our favorite places on and off Island:
The OIB Pier (amazing classic breakfast)
Surf Unlimited (great surf shop & boutique)
The Museum of Coastal Carolina and the Ingram Planetarium
Click HERE for more OIB fun: mini golf, the NC Oyster Festival, turtle watching, summer concerts, the Thanksgiving boat parade and SO much more!
***
Obviously the Hogan's like to eat but when we're not eating we like to walk on the beach (with a coffee of course), enjoy any local festivities and hang out in the hot tub with a cocktail or two!
It's been awhile since I've traveled anywhere worthy of a Roadtrip Reality post so I was really excited to share this special place with you.