Local Spotlight: Mac Tabby Cat Café – Charlotte, NC
Happy Tuesday friends!
I'm back today with another addition of Local Spotlight and if you're a cat lover and are anywhere near The QC you need to check this place out! And yes, you read the title correctly. Mac Tabby is a little café with a whole lotta cats! But the cool thing is the cats are all rescues and available for adoption. Soooo…you can bring your kiddos in for some much needed animal loving time, sip a cold brew and help homeless kitties at the same time! WIN-WIN-WIN.
And of course there is some great design going on in here! Modern decor, cool cat climbing features and interesting lighting fill this fun space! It also creates a comfortable (temporary) home for these cuddly creatures.
At Mac Tabby you can also hold a private event, take a yoga class, listen to music or attend a painting night! This is such a fun place for adults and kids alike. WARNING – you might not go home empty handed though!
Now, check the pictures from our visit!
The Cafe
The cafe offers kombucha and cold brew on tap among other goodies as a well as some adorable cat-inspired gifts. From what I could tell it looked like everything being sold was from local Charlotte vendors!
The Cat Room
How cool is the cat room? Seriously I'm taking design notes for future kids playroom ideas!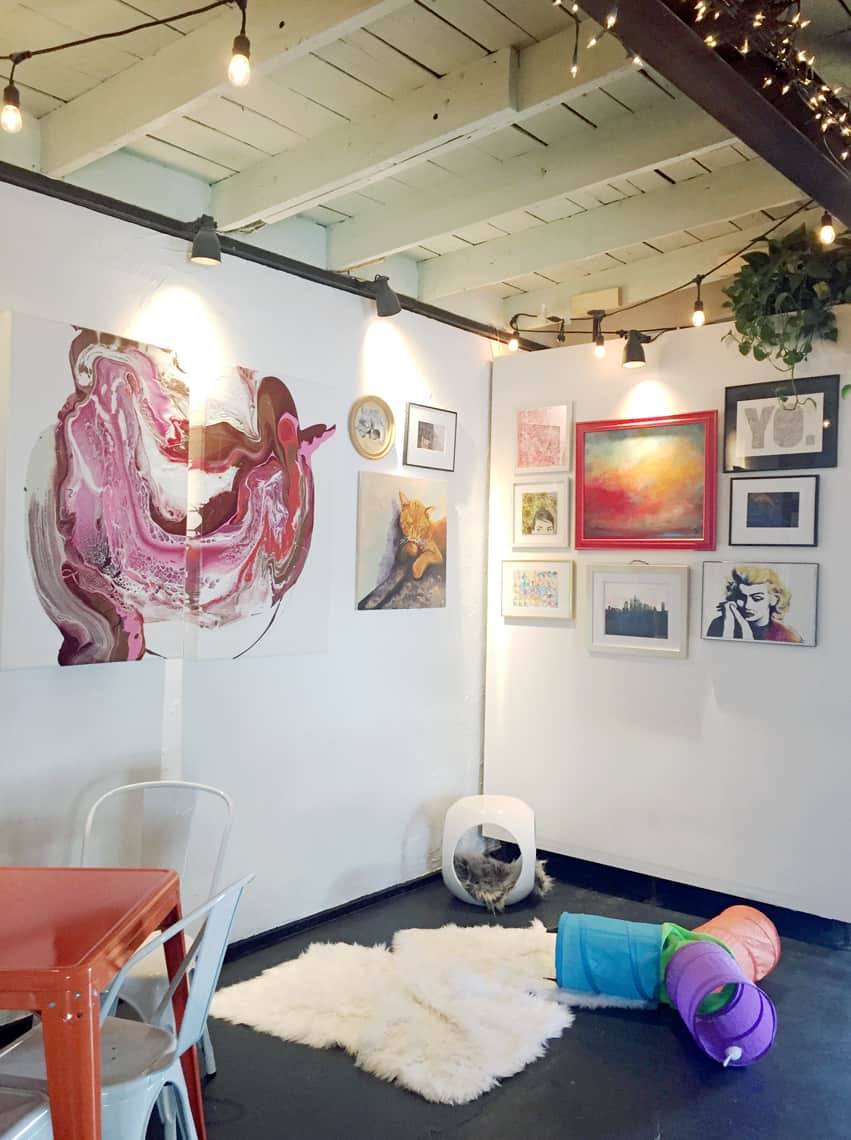 asdf
The Cats
It was really quite remarkable to see the different personalities of all the cats and to be with them in their environment. Some like to be brushed, some like to be rubbed and others liked to come to you in their own time. Most definitely lots of naps too!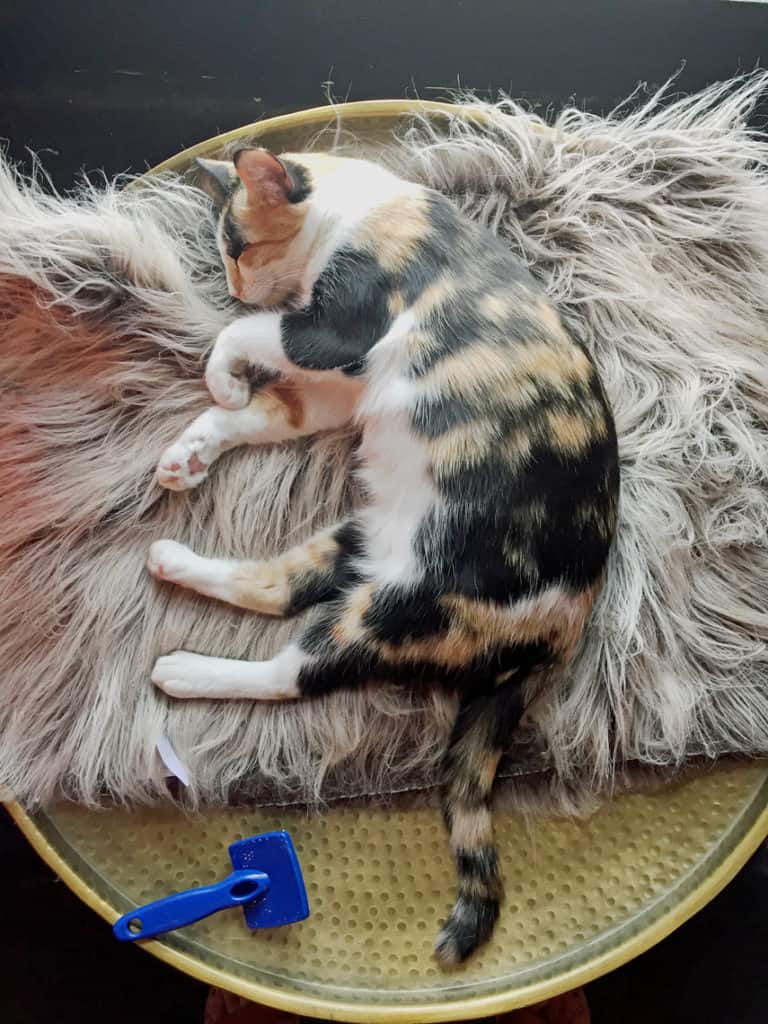 We kind of think we're cats too :)
This really was a unique experience and the kids loved it!
We're lucky to have two wonderful (and crazy) rescue cats at home with us, but this would be a great place to bring kids that love cats but don't have them at home. If someone in the family had an allergy, the non-allergic cat lovers can come get their fix!
Most importantly Mac Tabby has created a space for these cats to have a loving home until they find their forever home!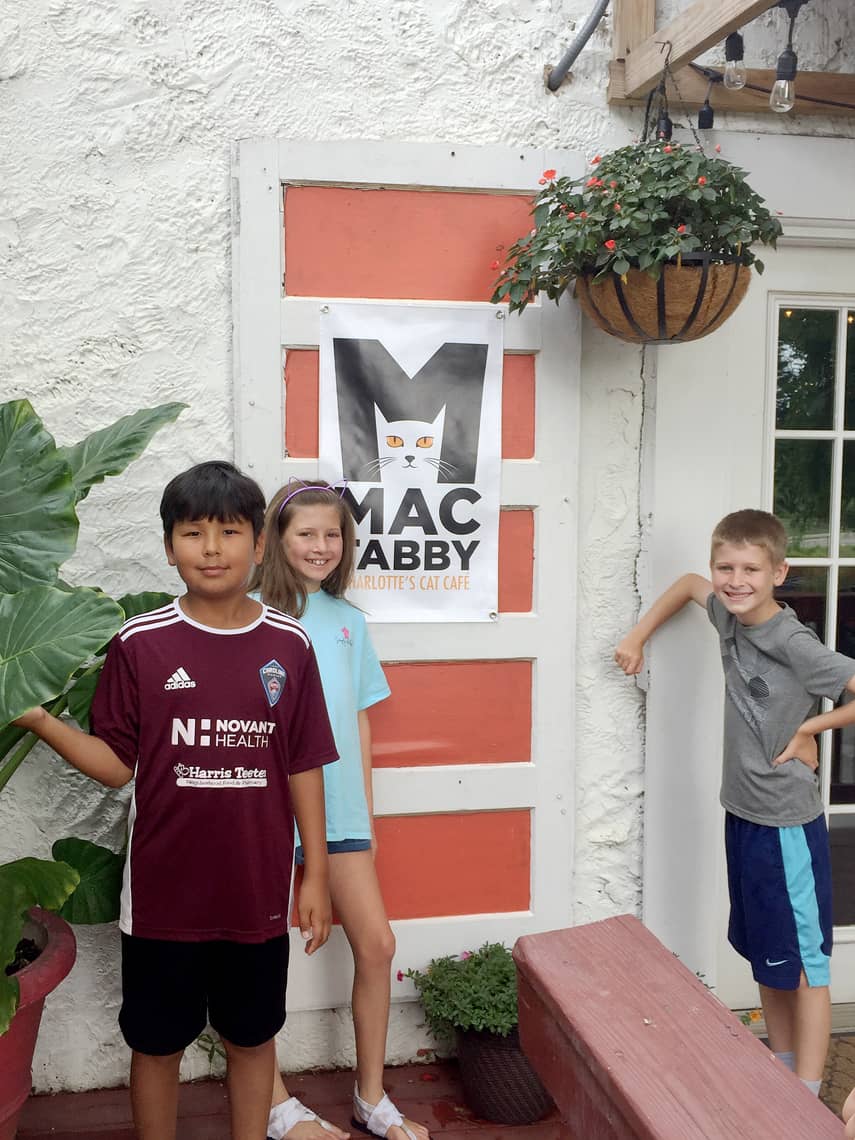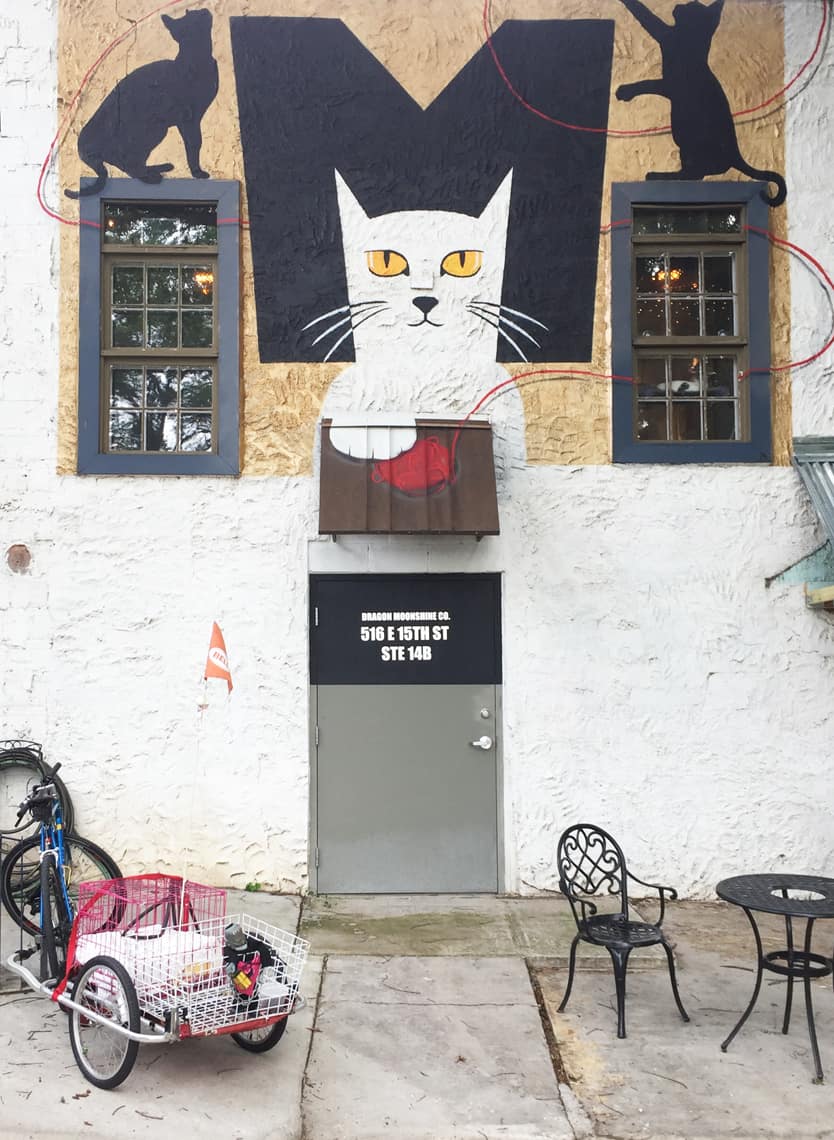 The staff was very knowledgeable and you could tell they truly loved each one of the cats. The facility was clean and the furry residents were well taken care of! Check out their website for more information and to schedule a visit!
P.S. It's a little tricky to find so just circle the block until you find it :)
Now, I'm dying to know…who's been to Mac Tabby?
Cheers!