Local Spotlight: Hudson Salon + A Gift For You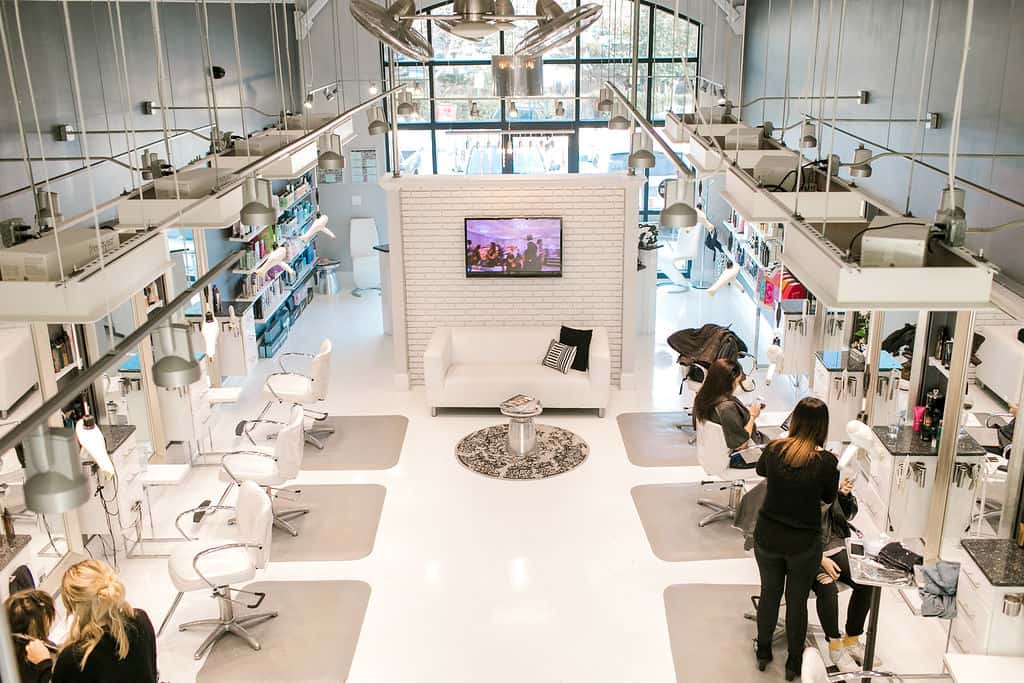 Local Spotlight: Hudson Salon + A Gift For You
Happy Tuesday guys!
I hope y'all had a great weekend! We took it kind of easy after a busy field trip week and are finally feeling recovered.
Local spotlight is a fairly new series where I share a local Carolina business that I love. And of course they're all going to be design savvy! For this installment I'm dishing all about my friend Hudson and his lovely salon in Huntersville, NC – my home town!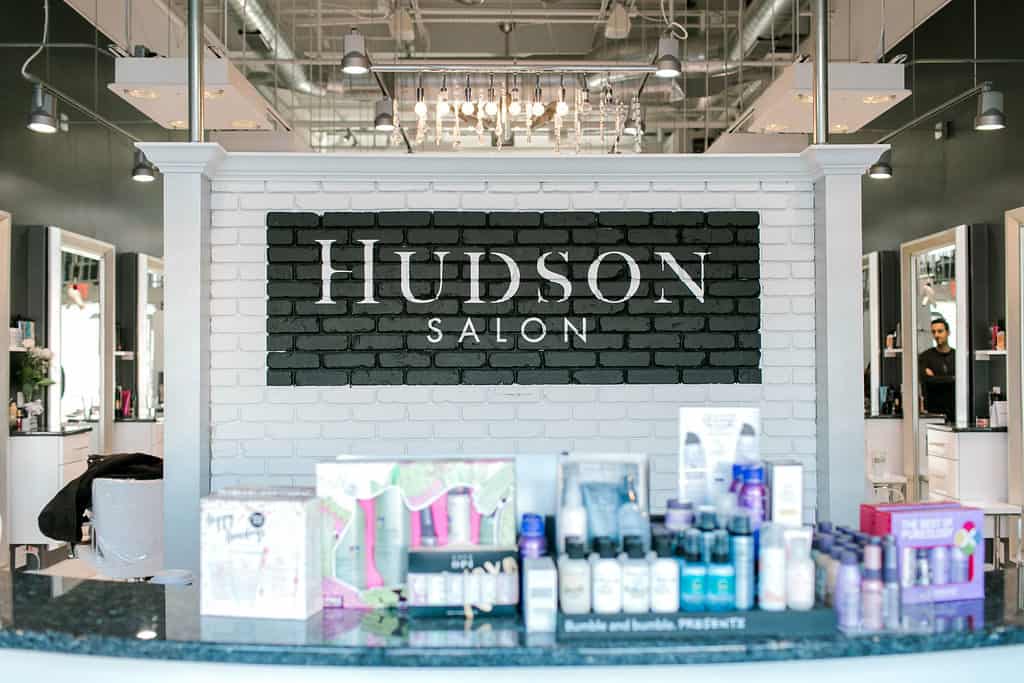 Like most aspects in my life I'm a minimalist when it comes to beauty and hair. But when I do treat myself it's definitely going to be somewhere that is comfortable and I know I'm going to have a luxurious treatment experience. Hudson Salon is that place!
I usually opt for just a trim and if I'm feeling adventurous a little balayage treatment. This time I went all out and trimmed off about 6-8 inches with a glaze to top it off.
The funny thing is, when I stepped into the salon that day I thought I was just going for the trim. Then I saw the before pictures they took and I knew it was time for a change!
Yikes!!!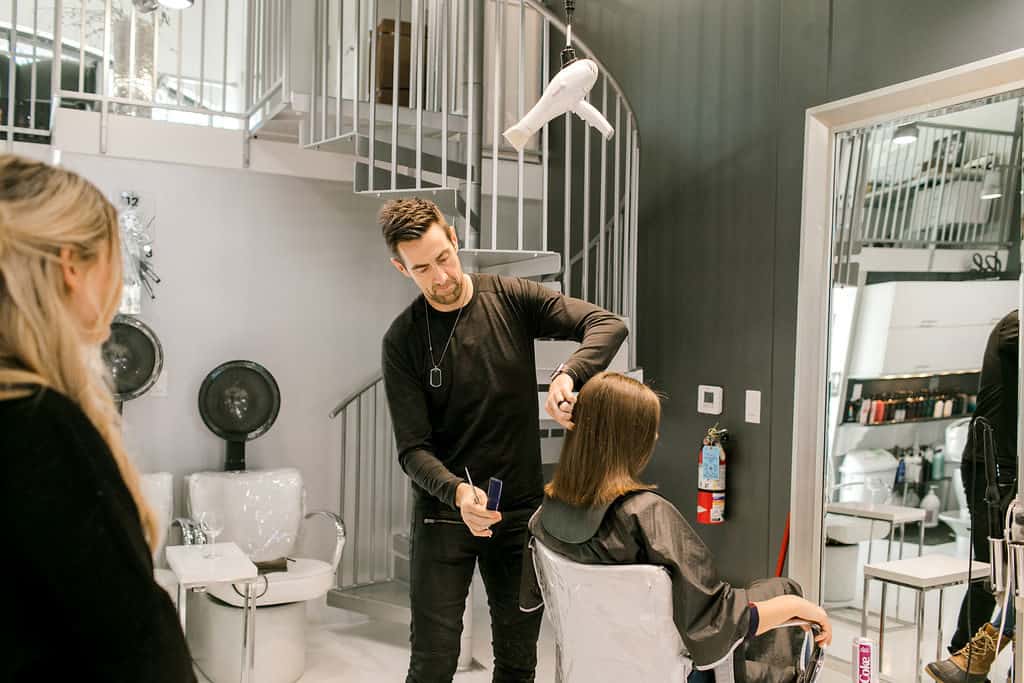 How gorgeous is this place??? From the minute you walk in the door you feel pampered, complete with a shampoo and head massage to a complimentary glass of wine.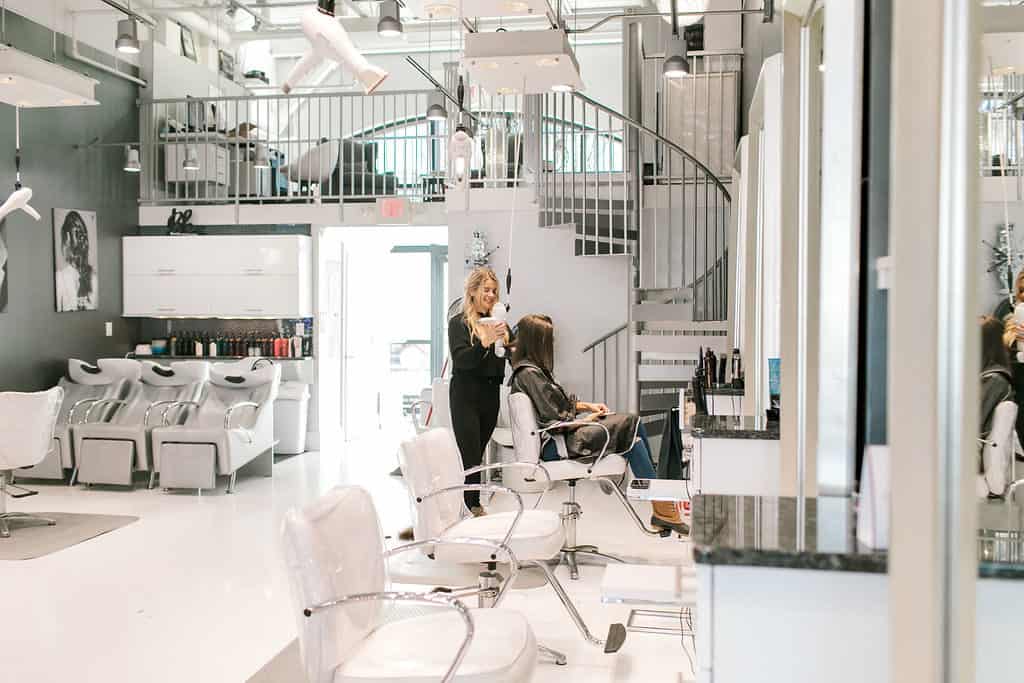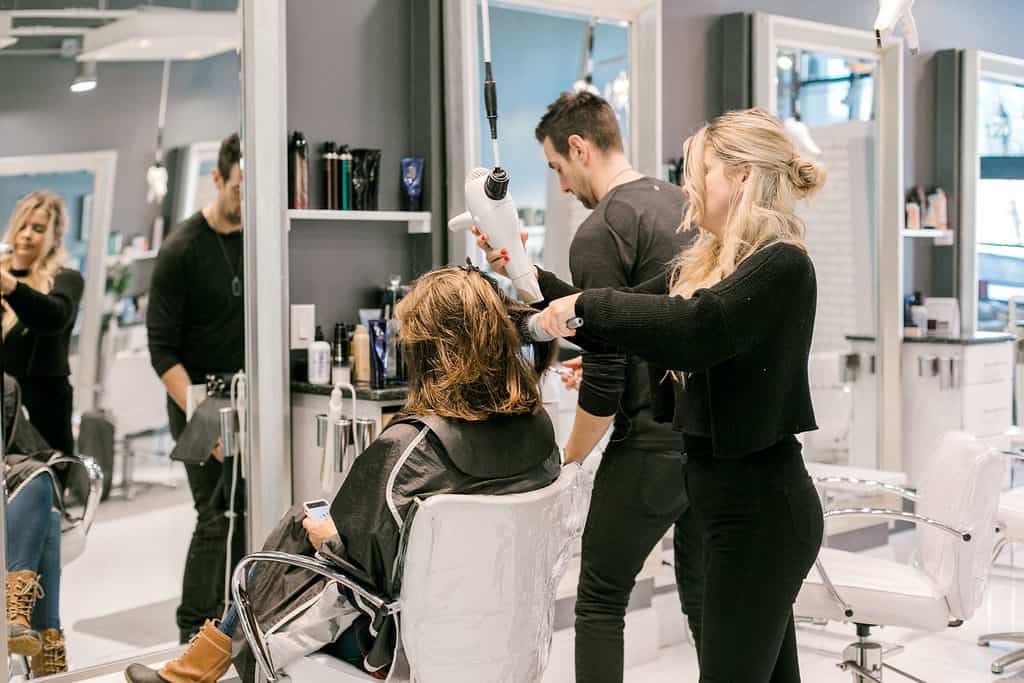 I hesitated only for a moment but knew I was in the most capable hands so I went for it! Hair grows back, right?!?!
Hudson always does a beautiful job and the stylists' shampoo and blow dry were wonderful!
You guys…this is not just any salon! It's beautiful, relaxing and oh so chic!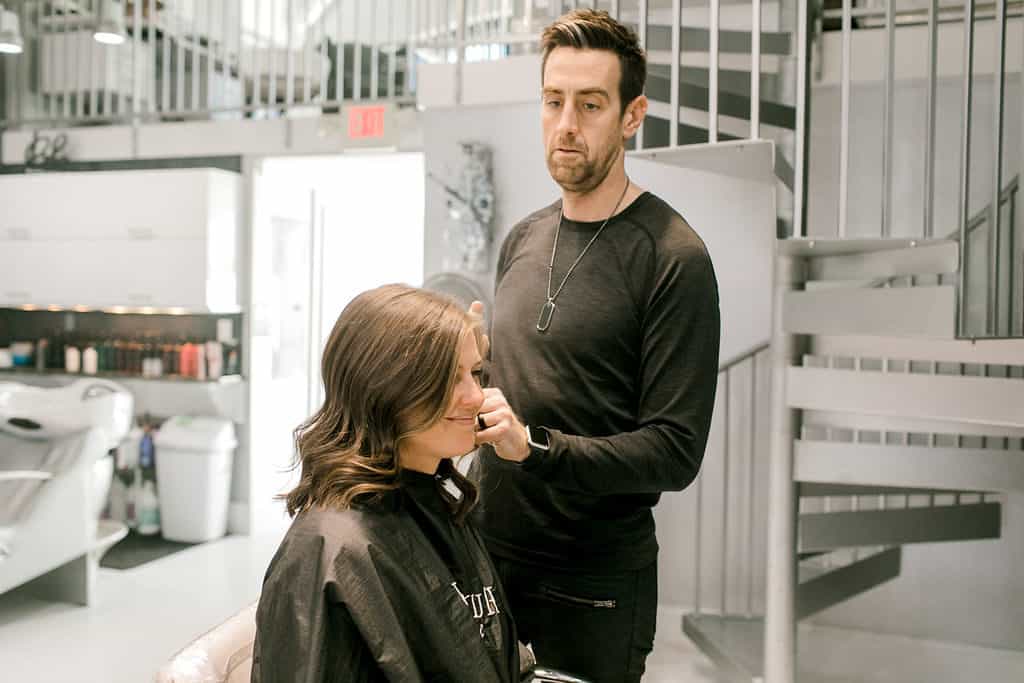 I met Hudson years ago when he styled hair for my sister's wedding and we reconnected at Crossfit Cornelius last year. I learned he had branched out and opened his own salon so I had to check it out!
Hudson is the owner and lead stylist and he works alongside a team of great stylists that offer different price points. When you visit the website to make an appointment you can see the cost of every service according to the stylist. I love that you can make online appointments!
I love the before and after pictures too! I feel like I'm the center of attention and they know exactly what I've done from one appointment to the next.
Hudson offers a wide range of products too!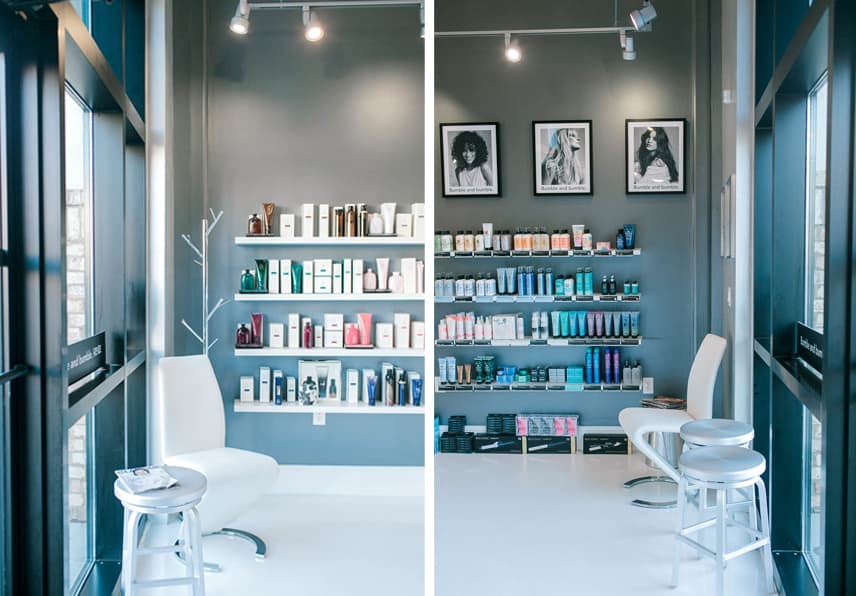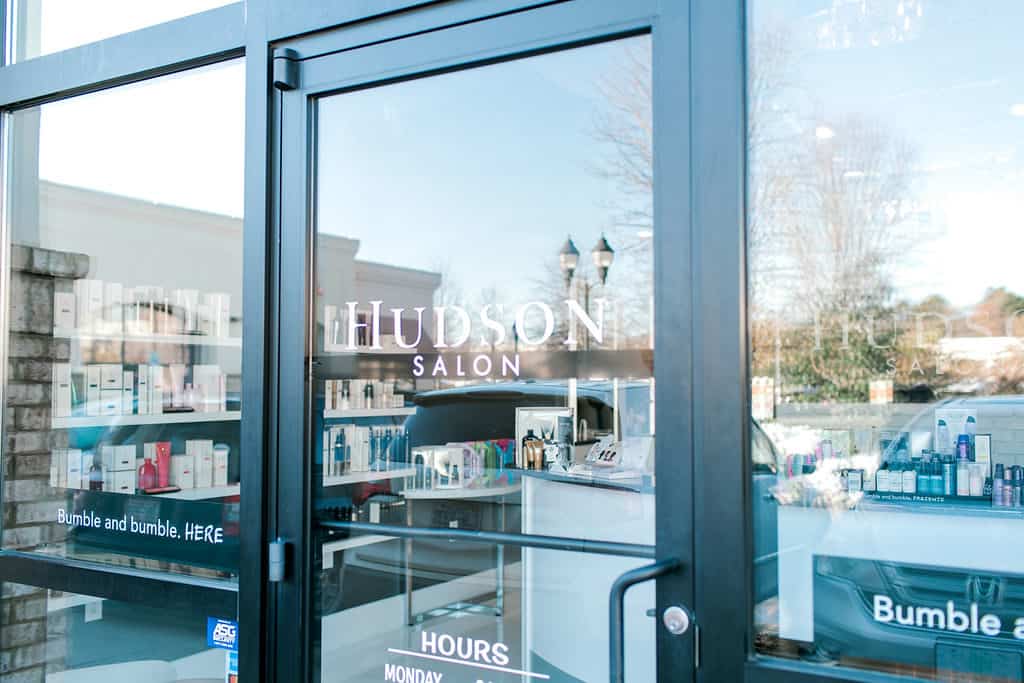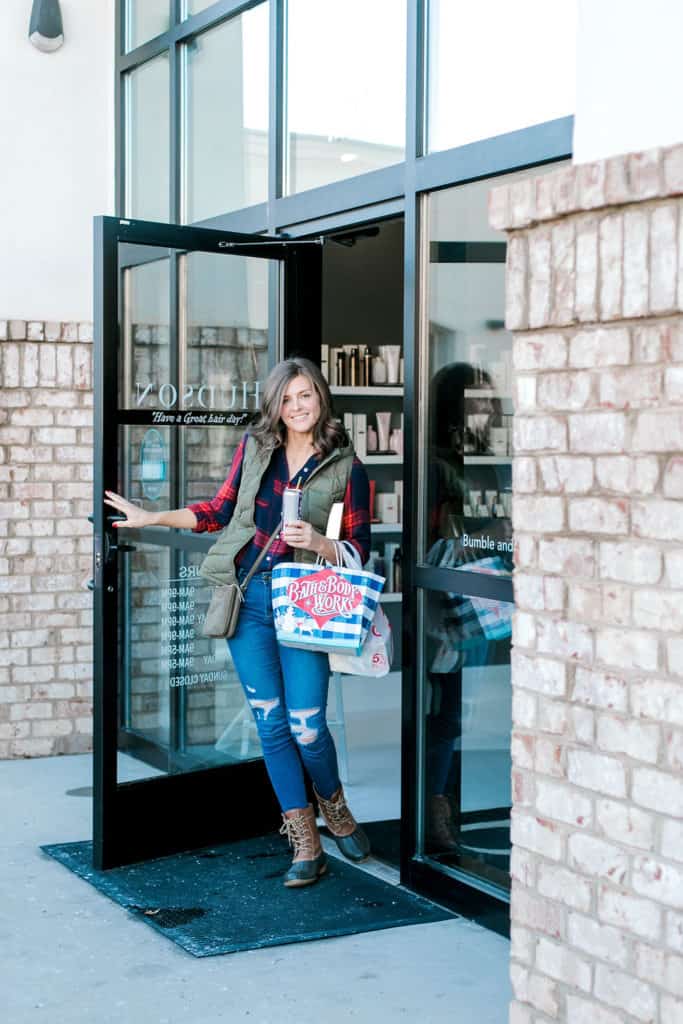 All photos by the fabulous Danielle Gallo Photography
Now for your gift!
Hudson is so generously offering 20% off your service with any stylist for our readers and followers!!! Just use the code Summer20. New guests only please.
I hope you enjoyed this post and a peek into this beautiful – local or not :) And be on the lookout for a new Hudson Salon location coming soon!
Click HERE to see past local spotlight posts!
Cheers!