Healthy Habits: My Nighttime Skincare Routine with Maelove
Healthy Habits: My Nighttime Skincare Routine with Maelove
{This post is sponsored by Maelove. All designs, ideas and opinions are my own. Thank you for supporting the brands that make Simple Stylings possible!}
Happy hump day friends! I hope you guys were able to check out the reader survey results and thank you again for participating! As I mentioned in that post I don't plan on beauty or fashion being a regular topic here but I did promise to share healthy living posts and products that I love.
I think having a nighttime skincare routine (albeit a simple one) is a very healthy habit to establish. But it's not always easy, at least not for me. Sometimes it takes all my effort just to brush my teeth before bed, much less wash my face and put on multiple products. Anyone feel me?
Well, I decided that at the great age of 41 I ought to get my act together and keep my skin healthy. So I thought I would share my simple nighttime routine with you guys and some new products that I'm loving.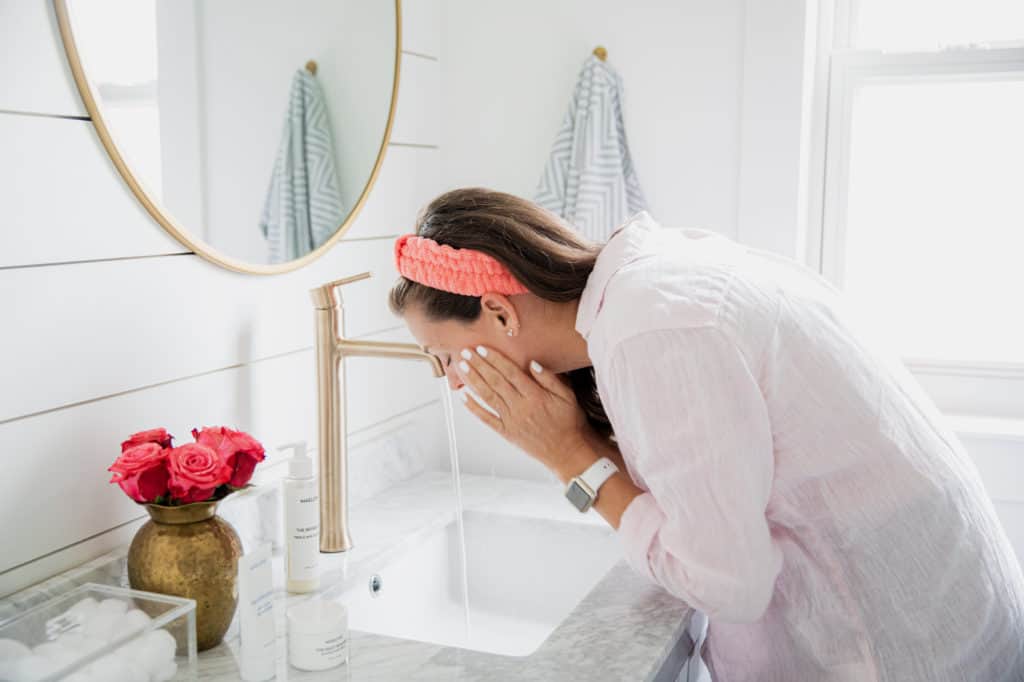 I recently tried Maelove products for the first time and was so happy with the results that I decided to incorporate them into my skin care regime. I have been using the Clear Skin Kit and it has kept my skin clear and feeling soft and smooth.
Just to note, I have very sensitive, dry skin and many products irritate my skin and cause breakouts. I prefer to use products that have quality ingredients and these are all paraben, SLS, dyes and fragrance free.
Oils and serums can be tough for me because of my sensitive skin but I used the NIA 10 Calming Serum sparingly on some really dry patches and it helped.
My Routine
So let's get to it. Here are the 4 simple steps to my skincare routine that anyone can do if you set aside a few minutes at night before you doze off on the couch watching your latest Netflix obsession.
Easy peasy! Only 4 steps and not even every night!
I also tried the LOVE 31 facial oil and it is SO delicious and luxurious. As I mentioned my face usually can't handle oils so I have to use it in small amounts but this oil smells SO good, like fresh roses, that I even use it on my wrists and temples just so I can smell it throughout the day. This would make a great Valentine's Day gift for yourself, just sayin'!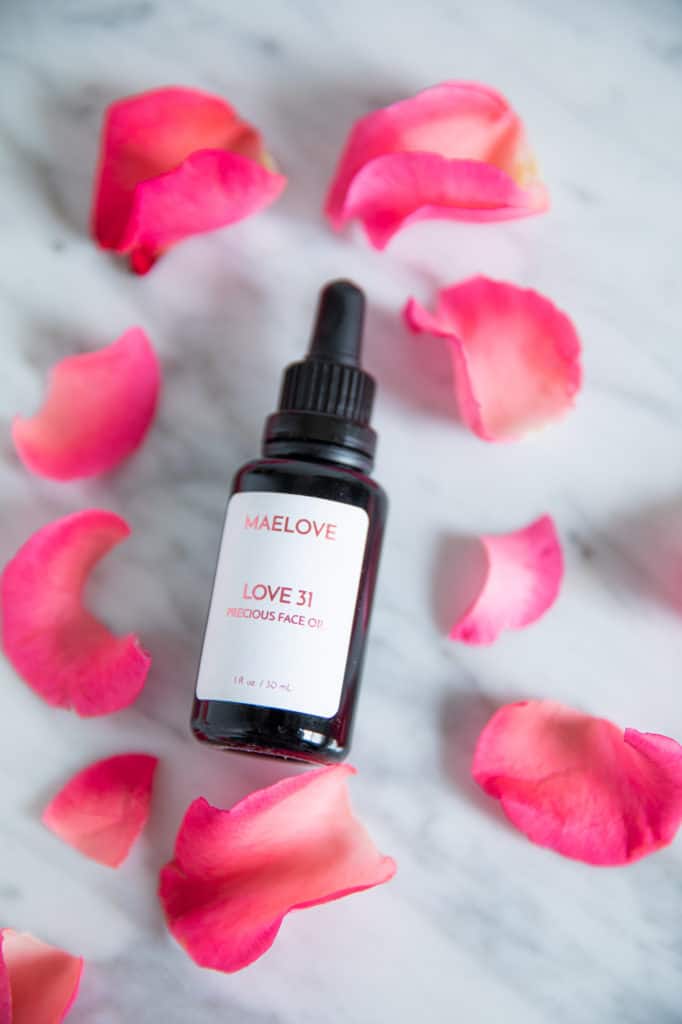 As you guys know, a good nighttime routine is not all about skincare. And I would be remiss if I didn't talk about the other part of a healthy nighttime routine. Because sleep is so crucial to our health getting set up for a great night sleep is essential. Putting electronics away early, turning lights low after dark and reading/praying/meditating before bed are a big part of my routine. Okay, I'll get off my soapbox now…but seriously people, get your ZZZ's, they're important! :)
With the help of Maelove I discovered some new, luxurious products that helped me step up my skincare game and I absolutely had to share them with you! And Maelove products are also vegan and cruelty free. Have you guys ever used their products? What is your nighttime skincare routine?
Cheers!