A Clean Ginger Cocktail Recipe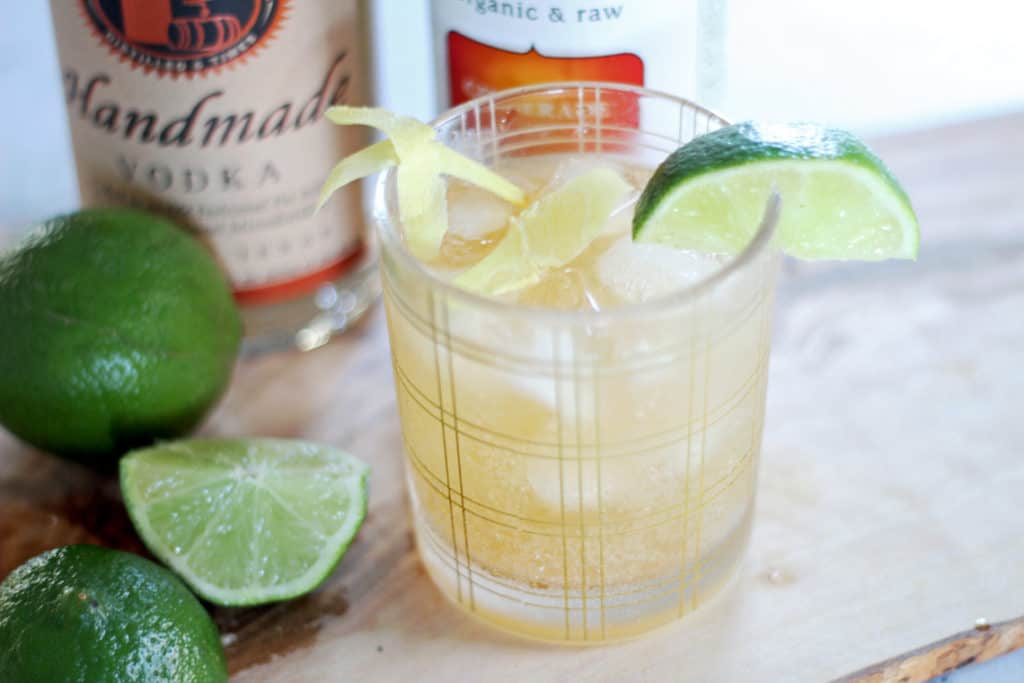 A Clean Ginger Cocktail Recipe
As you all know by now, I've joined the healthy lifestyle fanatics, the paleo pushers and the clean eating crusaders. And now that I have wellness on the brain it spills over into every aspect of my life from food and drink to home and skincare products.
Since I try and put the highest quality food that I can in my body, the same goes for beverages (most of the time). I'm not a glass of wine every night kind of girl anymore, but if I am going to indulge a little I try to skip the sugary syrups and opt for a simpler cocktail and cleaner beer or wine.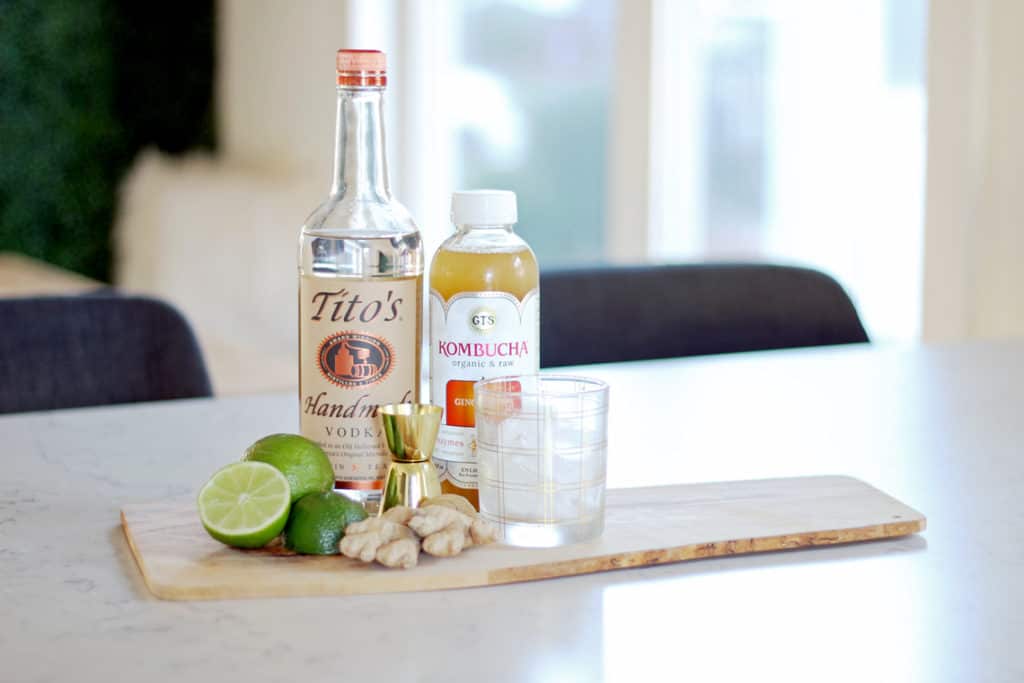 I'm obsessed with probiotic-filled kombucha these days (GTS Gingerade is my favorite brand and flavor) and I've discovered it makes for a great cocktail mixer.
Ingredients + Directions
Mix half a bottle of ginger kombucha with one ounce of Tito's vodka (made from corn not wheat so it's gluten free), a slice of lime and fresh ginger for garnish and you've got a pretty tasty and clean cocktail!
I'd been trying different kombucha flavors as mixers and I stumbled upon a podcast with Dr. Justin Marchegiani and my favorite podcaster, Abel James, who also uses ginger kombucha and Tito's vodka. Dr. Marchegiani calls it the Clean Mule. How clever, I should have thought of that :)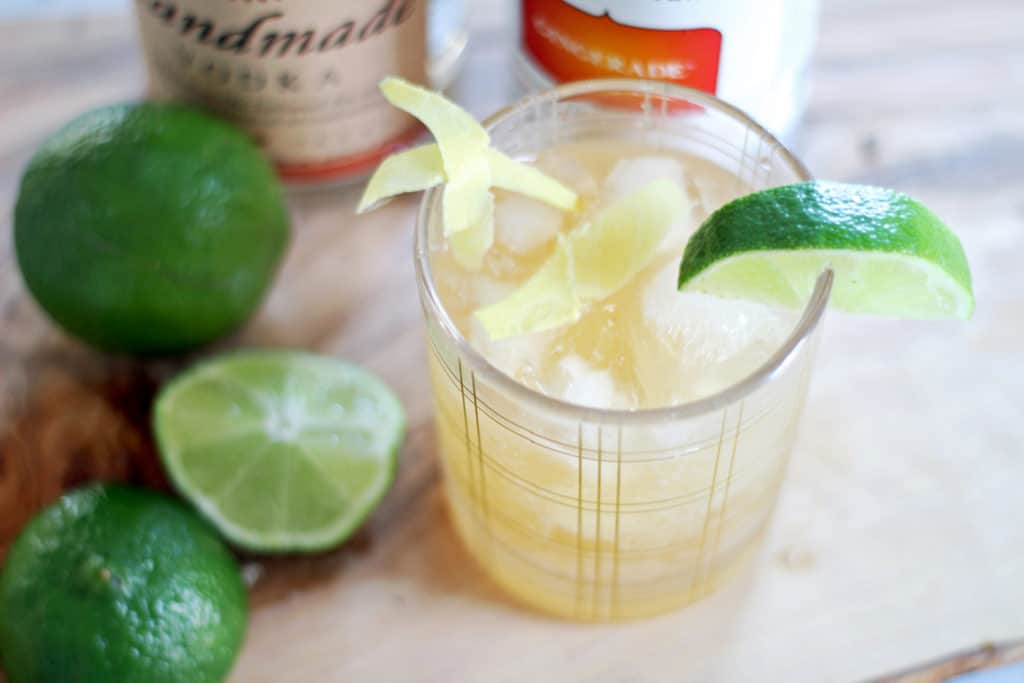 Another tip for curbing your alcohol consumption, especially at parties, is to mix sparkling water (I love to use a fruit flavored La Croix) with a dry prosecco or champagne. This way you're cutting down your amount of alcohol per glass by almost half!
Do you have any clean cocktail recipes? If so, please share below!
And you can find all of our other recipes HERE.
Cheers!