Baked Apples with Cinnamon Crumble Filling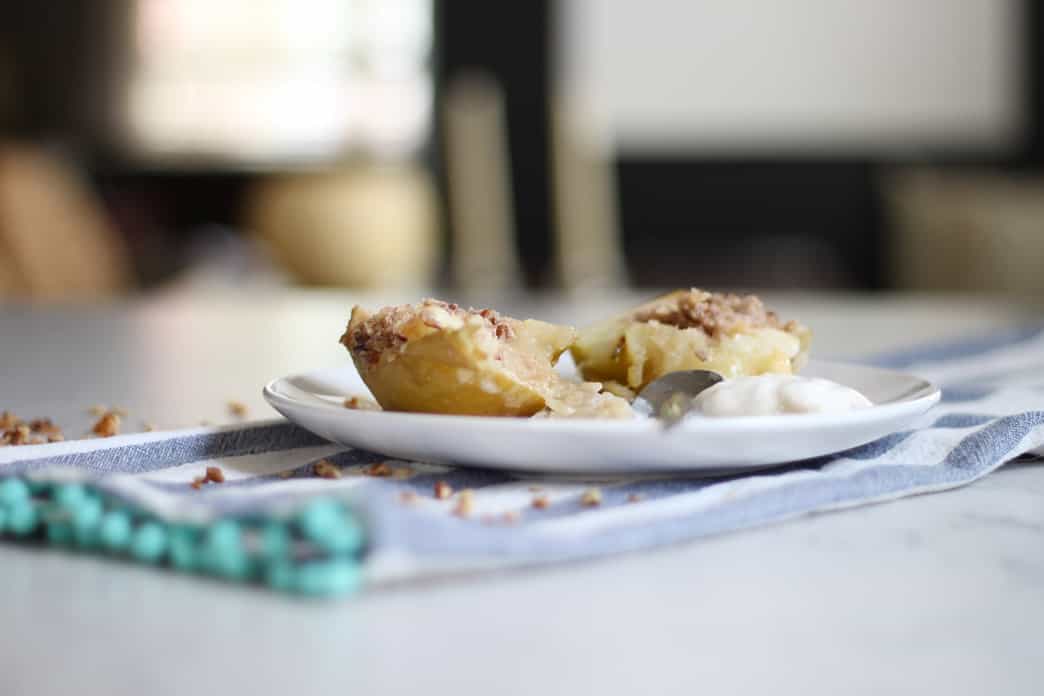 Good morning! Today I have a super easy desert for you to make with all of those apples you've been picking this fall! This recipe inspired me because I love to cook without using exact measurements. I'm not exactly sure if it's because I'm lazy when it comes to cooking or because I'm usually forgetting something important on my grocery list :) I tweaked a few ingredients from the original recipe based on what I had in my pantry and it turned out in my favor…which isn't always the case.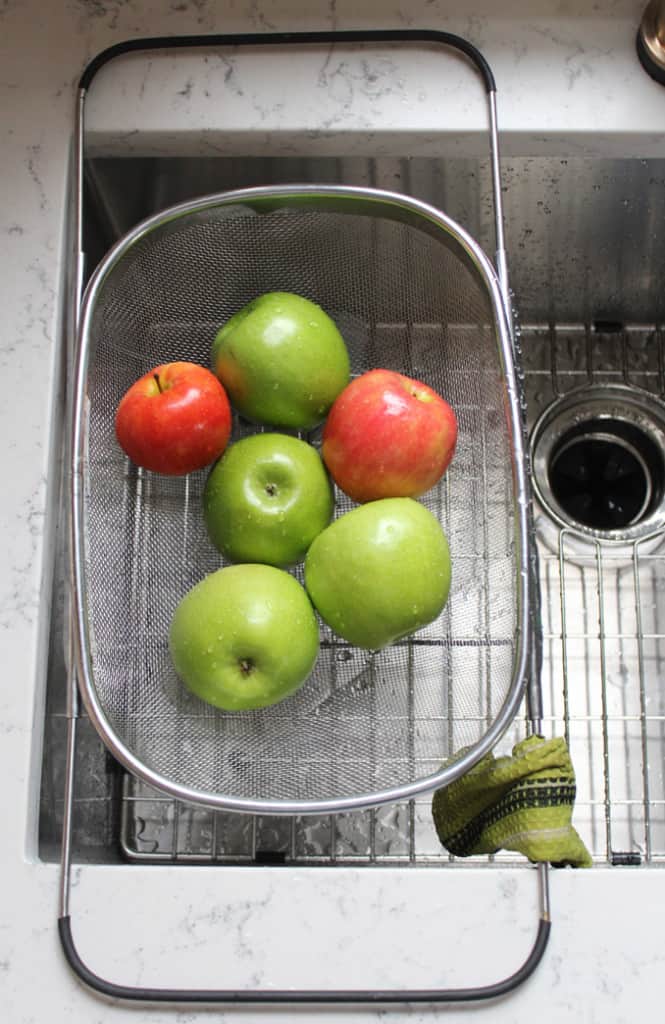 Choose your ingredients and have fun with it! I chose a few different ingredients that I thought would go well together.
Our Ingredients:
6 apples
2 Tbsp oats
2 Tbsp chopped pecans
2 Tbsp maple syrup
1 Tbsp cinnamon sugar
1 Tbsp flour
3/4 stick of butter (cut into pieces)
Directions:
Choose any kind of apples you like and using a knife and a melon baller (or strong spoon) cut around the core and carve out the center. Pour the rest of the ingredients – except the maple syrup – into a bowl and combine them together with your hands until you have a crumbly mixture.
Place the apples in an oven safe dish and pour a little water in the bottom of the dish to keep everything moist. Pour some maple syrup into each apple then stuff them with the crumble mixture.
Bake for approximately 45 minutes on 400. Timing will depend on your stove, but once the apples are golden brown on top and starting to fall apart (see horrible iPhone picture below) they should be done. You can check them by sticking a fork or toothpick into the bottom of the apples to make sure they are cooked through.
Of course serve hot with a side of vanilla ice cream!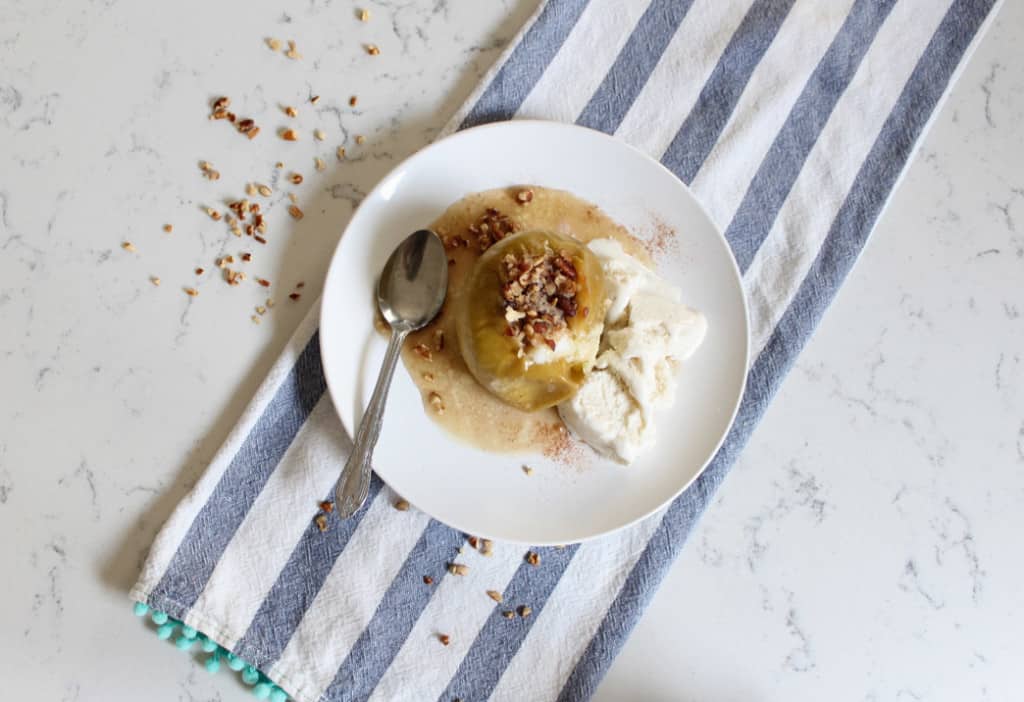 I think this is a great recipe to serve at a small dinner party because each guest can have their own apple and the portions are the same. I even sliced one up the day after and sent it to school with my son. It's a relatively healthy school snack minus the ice cream right?!?!
What else are you guys making with your apple orchard bounty?
Cheers to surviving Monday!