2015 Christmas Home Tour (Part 3)
Welcome friends!
I hope you're enjoying all of the lovely tours this week! First I have to give a huge thanks to our host, Marty of A Stroll Thru Life! I was so thrilled when Marty invited me to be a part of the tour and I've enjoyed it tremendously!
If you're coming from my sweet friend Mallory's home (Style Your Senses) , didn't you enjoy it? I mean both of those trees are incredible!
I hope you will pull up a chair and enjoy our Christmas kitchen tour and check out the rest of the blog while you're here! It's nice to 'meet' you! Oh and if you missed Part 1 and Part 2 of our Christmas home go take a look!
This season I've really enjoying playing around with fun table settings and centerpieces! I never really cared much about the way our table looks but recently it's been a fun little obsession challenge. Trying to figure out new ways of styling the things we have around the house.
Almost always when I decorate with greenery I buy it fresh from Trader Joe's. Fresh pine garland, evergreen centerpieces and the two rosemary trees do the trick! I like to keep it simple.
I love red roses and I prefer using them during Christmas time rather than Valentine's Day. I think they are the perfect Christmas flower!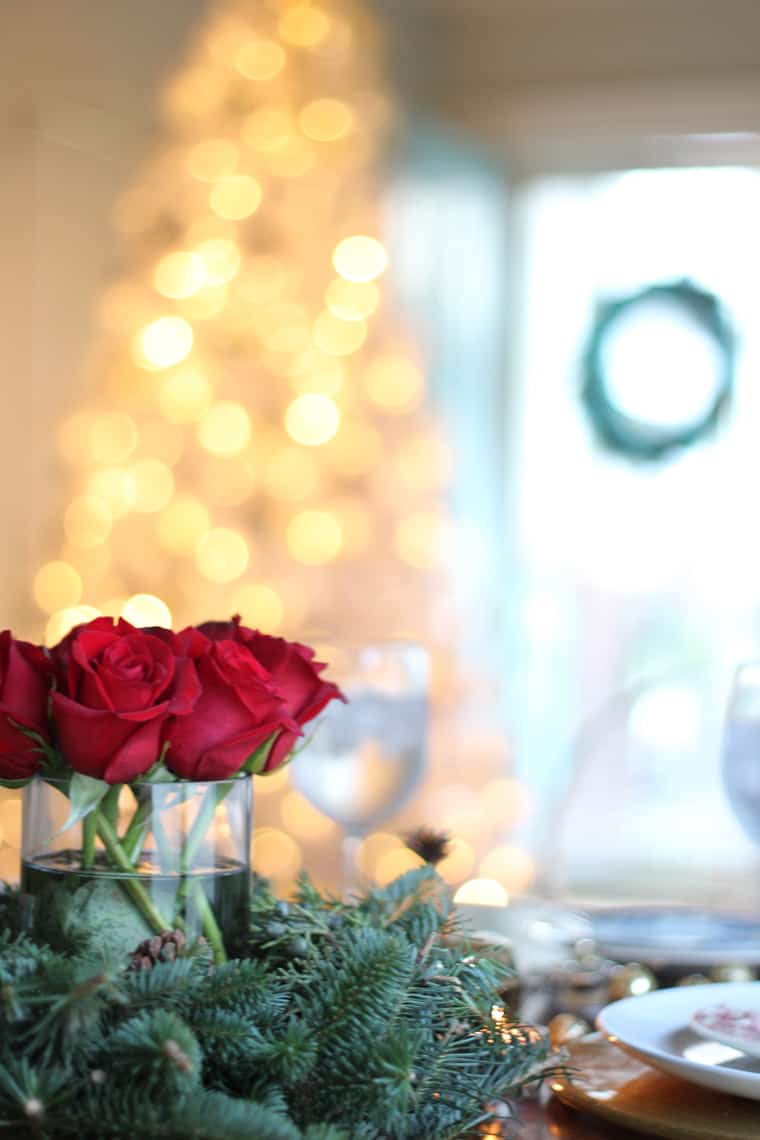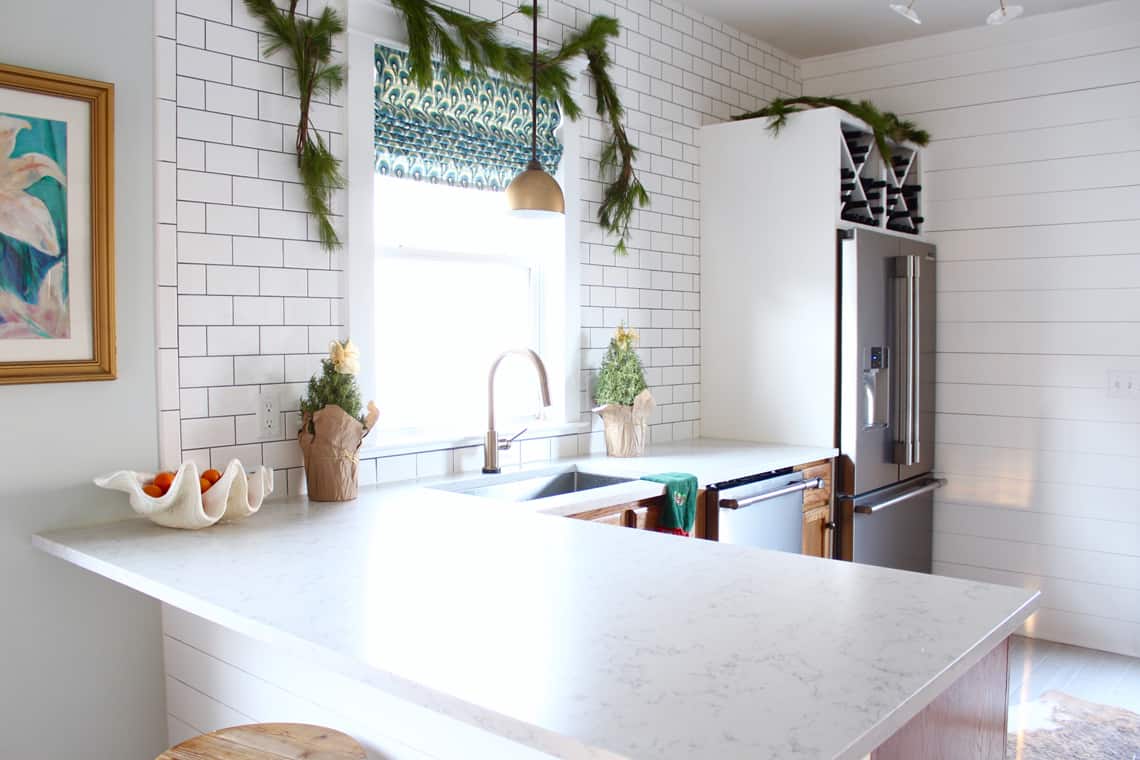 I love the rosemary because I can use it right now and plant it once I'm finished with it inside. If I turned these around you would see that I've snipped lots of branches off the back of them :)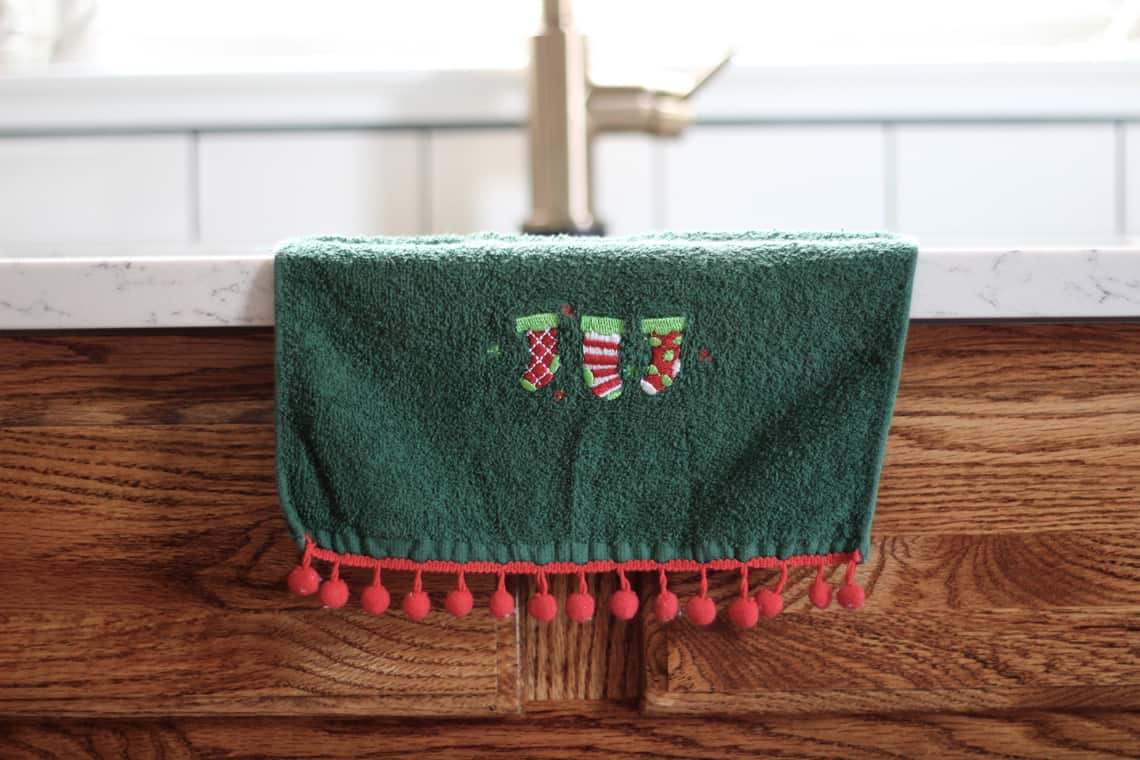 I wanted some simple, modern decor on this side of the kitchen and I was looking all over for some mini wreaths that weren't expensive. I finally found this delicate faux boxwood garland on Etsy and wrapped them into four simple wreaths. I actually found these last Friday night and messaged the lovely gals of Our Vintage Bliss and they shipped them out for me the next morning! Talk about service!!!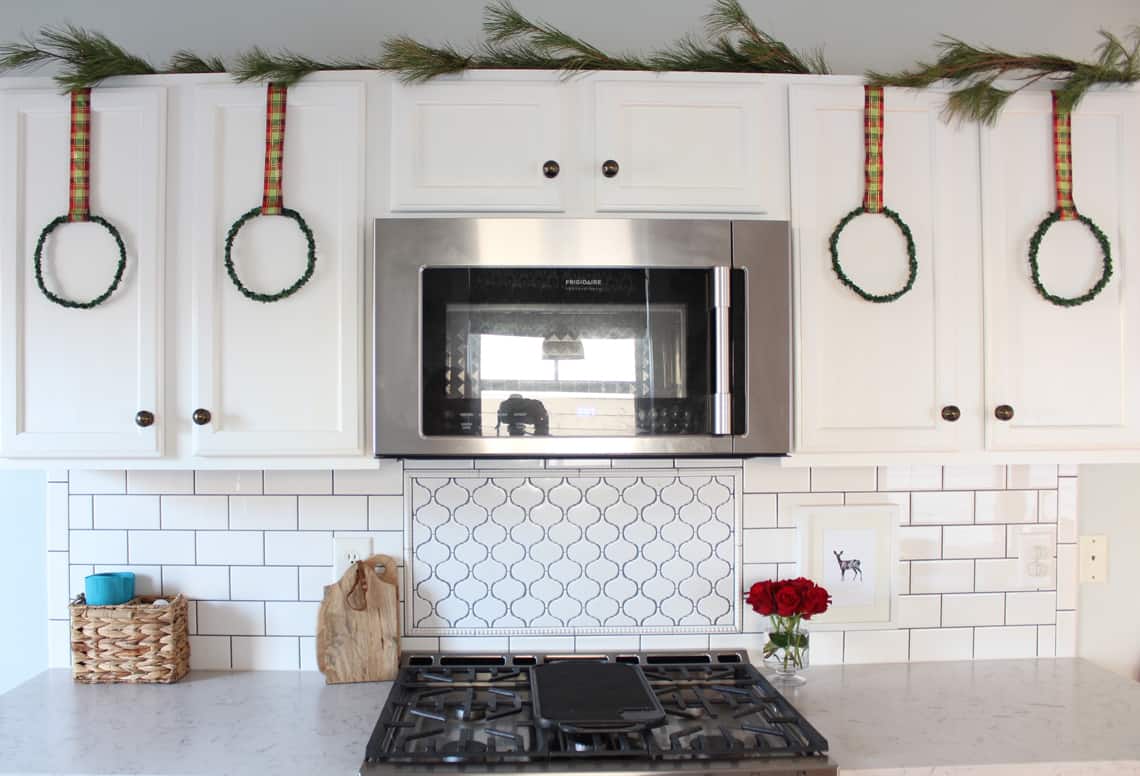 This sweet little All Is Calm print is from another small biz called Kern + Flourish. Kristin has the cutest prints in her shop and I think this one adds the perfect touch to our simple decor.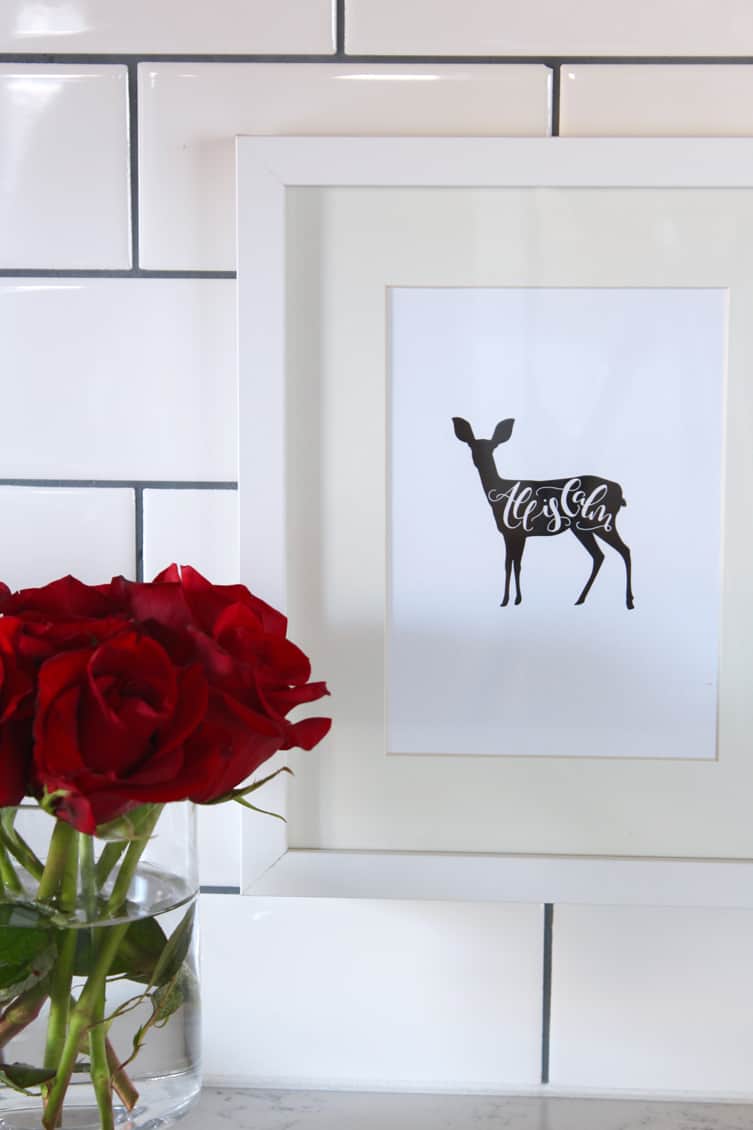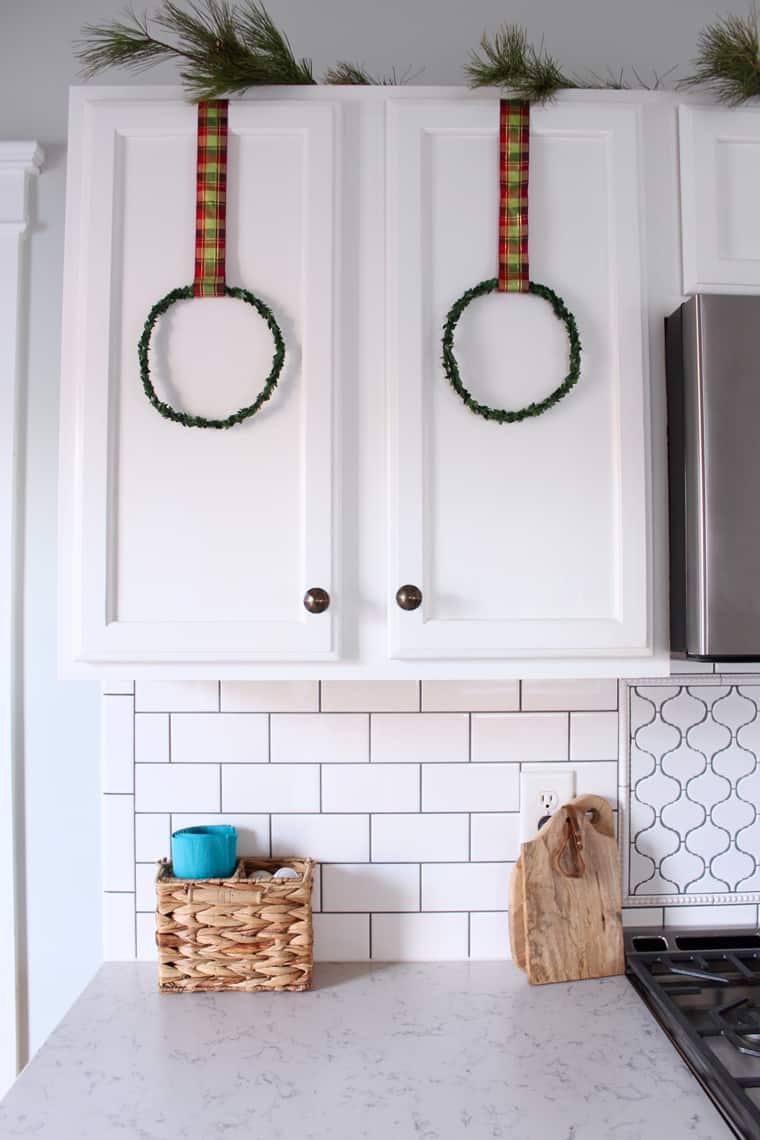 Well friends, I hope you enjoyed it! And if you are new here I actually just revealed our kitchen reno yesterday and you can read all about it HERE. So this is only the kitchen's second debut!
The next stop on the tour is Carmel's home of Our Fifth House! You will not want to miss this one because Carmel and her family just moved to Charleston (the city after my own heart) and their home is awesome! Wait, I guess that means she's on her sixth house right :) Anyway, enjoy all the tours and here's a full list in case you missed any.
Cheers!