Dining Room Updates + A Refinished Table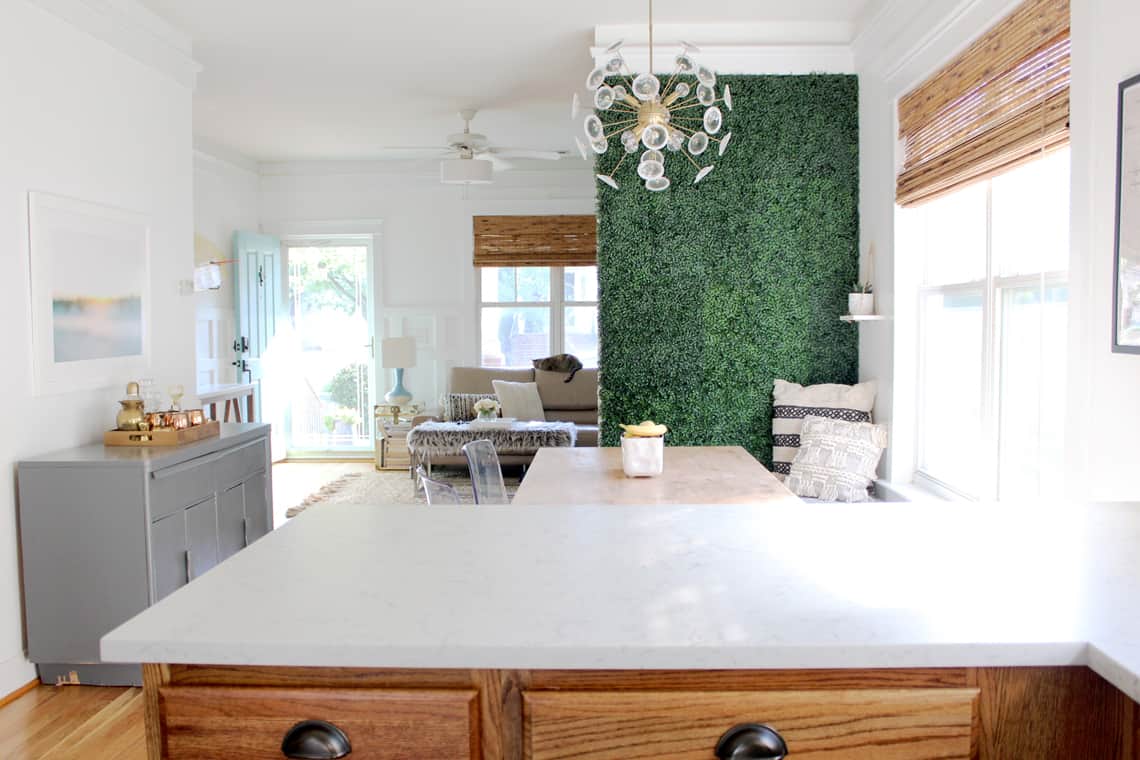 Dining Room Updates + A Refinished Table
Happy Thursday guys! The blog schedule is a little out of whack this week because of our amazing trip to Nantucket that I can't wait to share with you. Y'all I'm not kidding, Nantucket is a magical place!
Today I'm sharing some recent updates to our dining room including the table that I just refinished and a new art piece. You've probably seen bits and pieces of the changes we made on Instagram or other posts but I thought you might like to see it all put together.
1. White Paint
I decided to continue the white paint from the shiplap wall in our kitchen into the dining room and living. I like the consistency of the paint color in throughout our open concept downstairs. The paint color is Pure White by Sherwin Williams.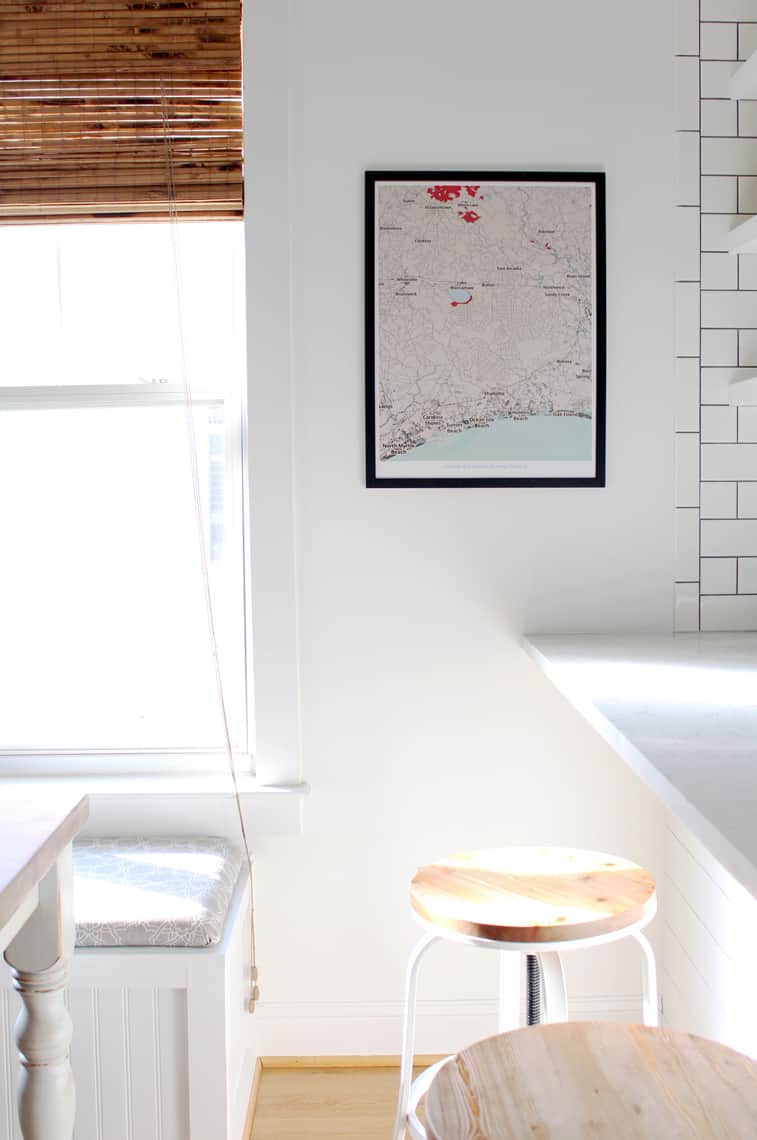 2. Refinished Tabletop
Our dining room table was the first furniture DIY that I ever did but it was time for a face lift. The top had dark stain with a glossy finish and the new top is a natural finish with a matte clear coat. I used General Finishes clear top coat. I think this little change really adds to the beach bungalow style that we love in here!
You can see the before in THIS post. I hope to have a DIY post about my process soon!
3. Art + Accessories
The new Grafomap of the North Carolina coast gives our coastal decor a modern element even though it has a vintage look to it. The map I customized is special because it shows all of the beaches that our family loves, particularly OIB.
The hanging plant holder, ocean print and boho pillows complete the look in here.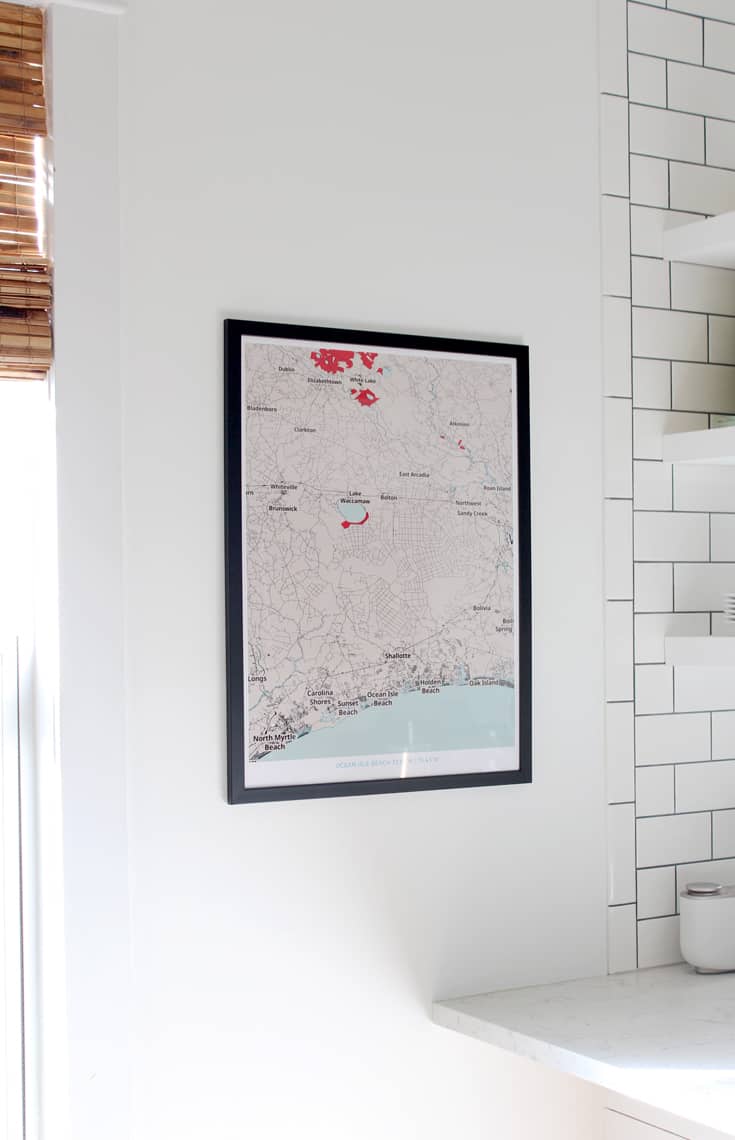 You can see a little sneak peek of the white paint continuing into the living room. I hope to have a post of living room updates as soon as I install our new sconces :)
We usually have a simple bowl full of fruit on our table as a centerpiece.
…and a simple bar setup.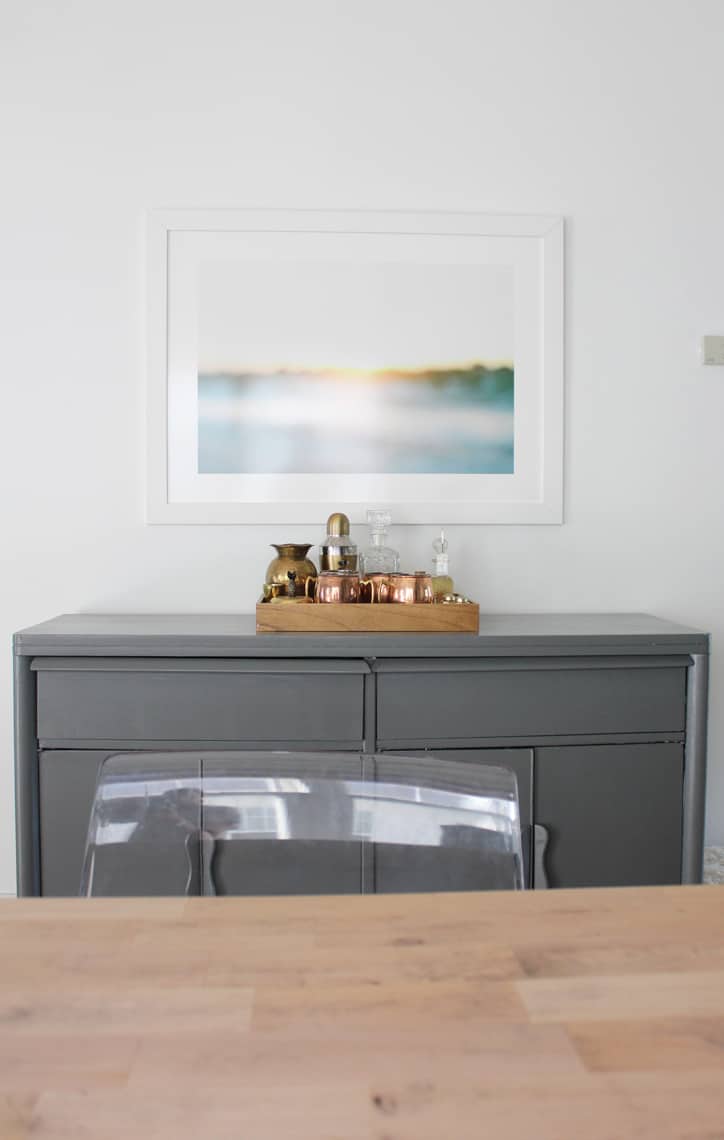 …and a few more pics!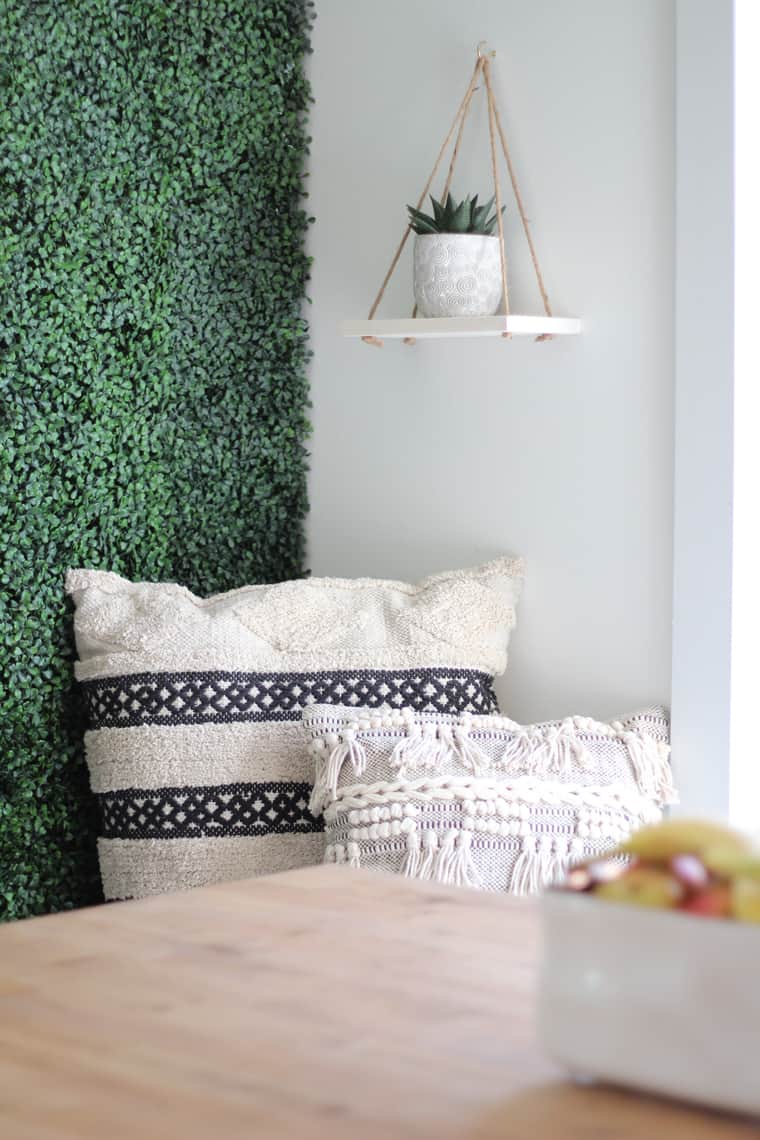 Don't you love the fun map?
Well friends, I hope you like the changes we've made in here! Feel free to leave your feedback in the comments below!
And we have a little treat for you too! You can get 10% off your own custom Grafomap with the code: GMSUMMERH
And don't forget that the Nordstrom Anniversary Sale opens to the public tomorrow! Find out what I'm loving HERE.
Cheers!

{This is not a sponsored post, however Grafomap supplied the custom map for our dining room update. Thanks for supporting the brands that make Simple Stylings possible!}