Home of the Month: Beautiful Bahamian Home (For Sale)
Home of the Month: Beautiful Bahamian Home (For Sale)
Happy July Home of the Month Friends!
Today I'm sharing a very special home that a childhood friend of mine built in the Bahamas! Yep, you heard that right! Pretty cool, huh?!?! The other cool thing is that this house is actually on the market so if any of you have had a secret desire to live (or own a 2nd home) in the Caribbean now's your chance!
Without further ado, welcome to Simplicity…
First off I love the name Simplicity…shocker, right?! This word definitely describes this home, cozy and simple at the same time. Simple in the sense that it makes you feel like you could really live an intentional life here! Being out doors much of the time with a bright, sunny interior when you are home.
One of the things I love most about this home is the setting. It's so lush and colorful and looks absolutely peaceful.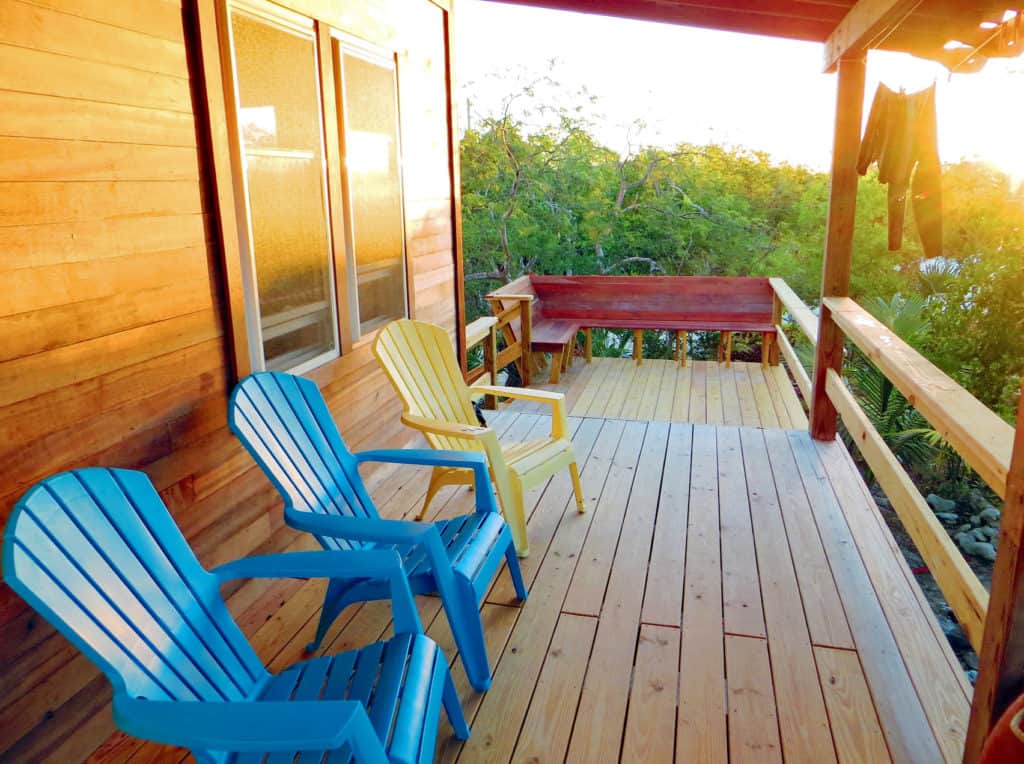 The slipcovered furniture and warm wood accents is a must in all of my designs and is no exception here.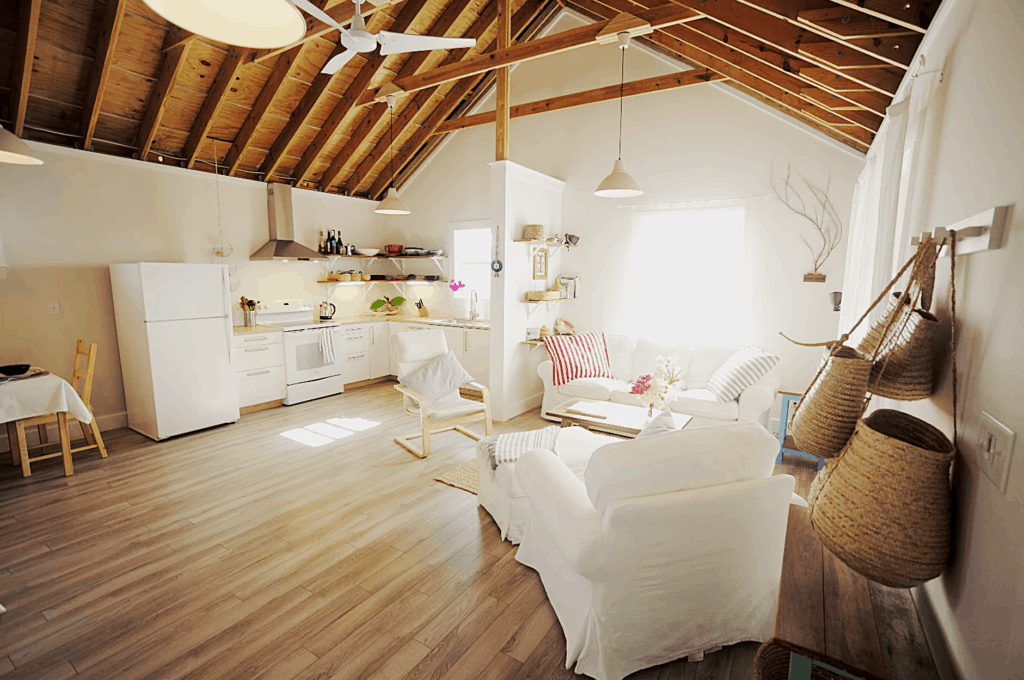 I love the natural accents like the woven baskets and sea fans.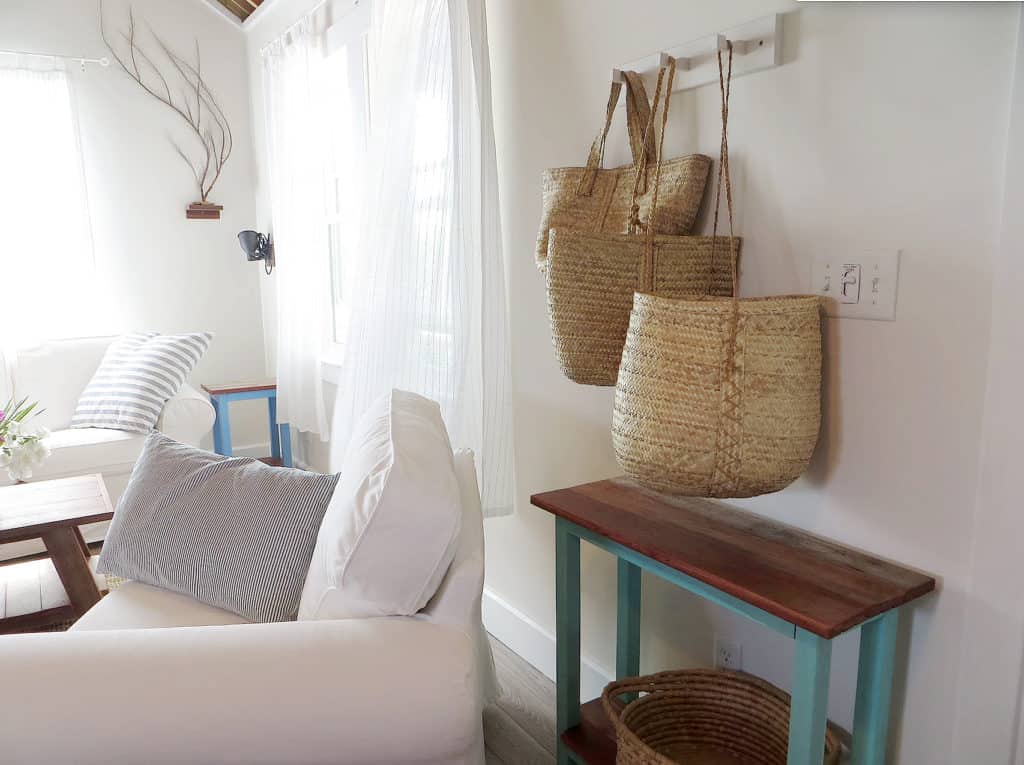 This is the perfect little dining nook and the sliding barn door adds a lot of style. This open concept living room is all you need in a perfect beach bungalow.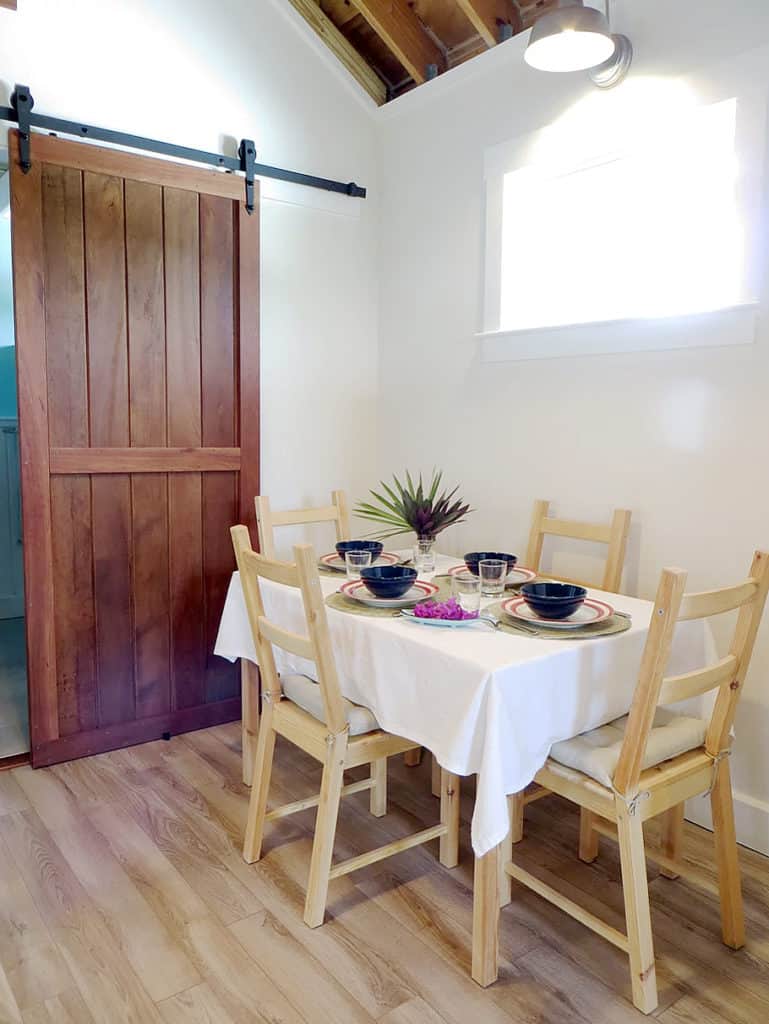 The loft bed is so cool too! My little man would go crazy over that room.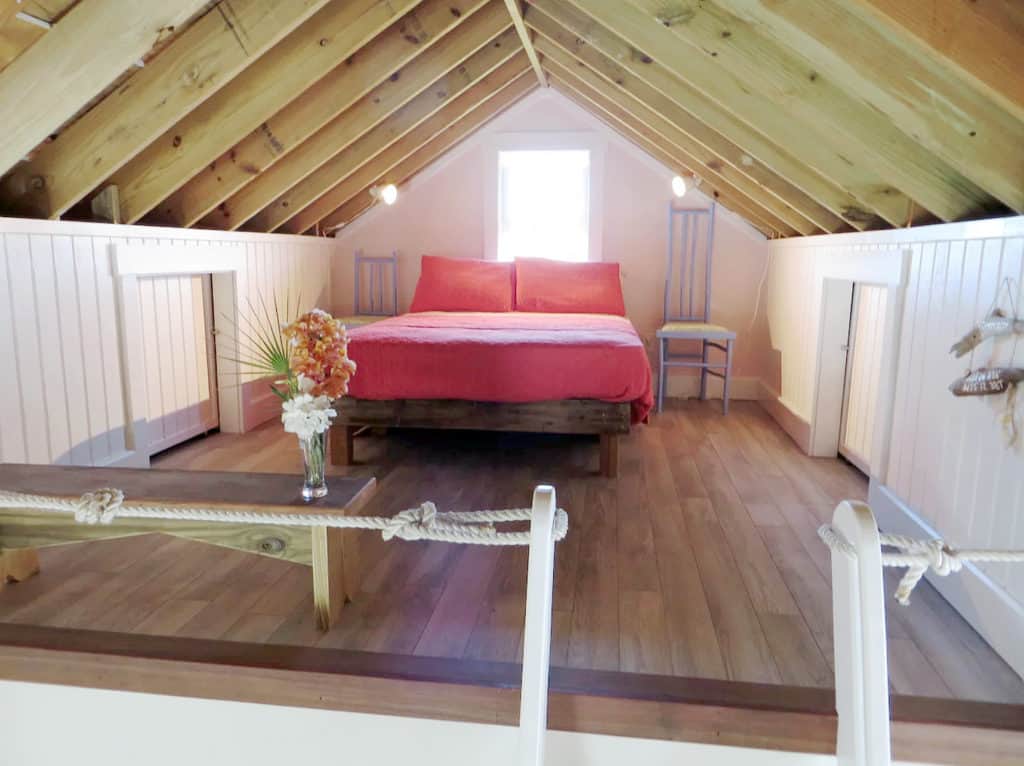 Under the loft stairs is the perfect place for a small office area. I can't imagine I would get a whole lot done though if I lived here :)
The bedroom is so serene and I love the color choices and the rustic bed. The owner actually built the beds, tables and the cool sea fan artwork himself!
The house has great lighting and I love how this clever little light points right down on the sea fan art.
This is the best beachy bathroom ever! I love the pink and aqua colors and the built-in linen shelves.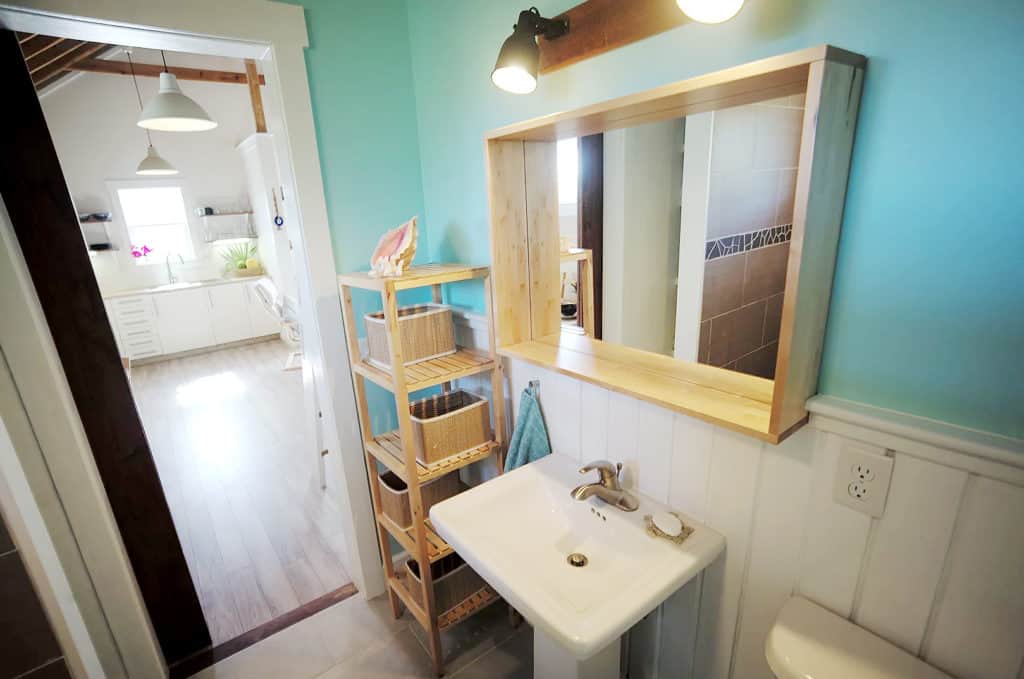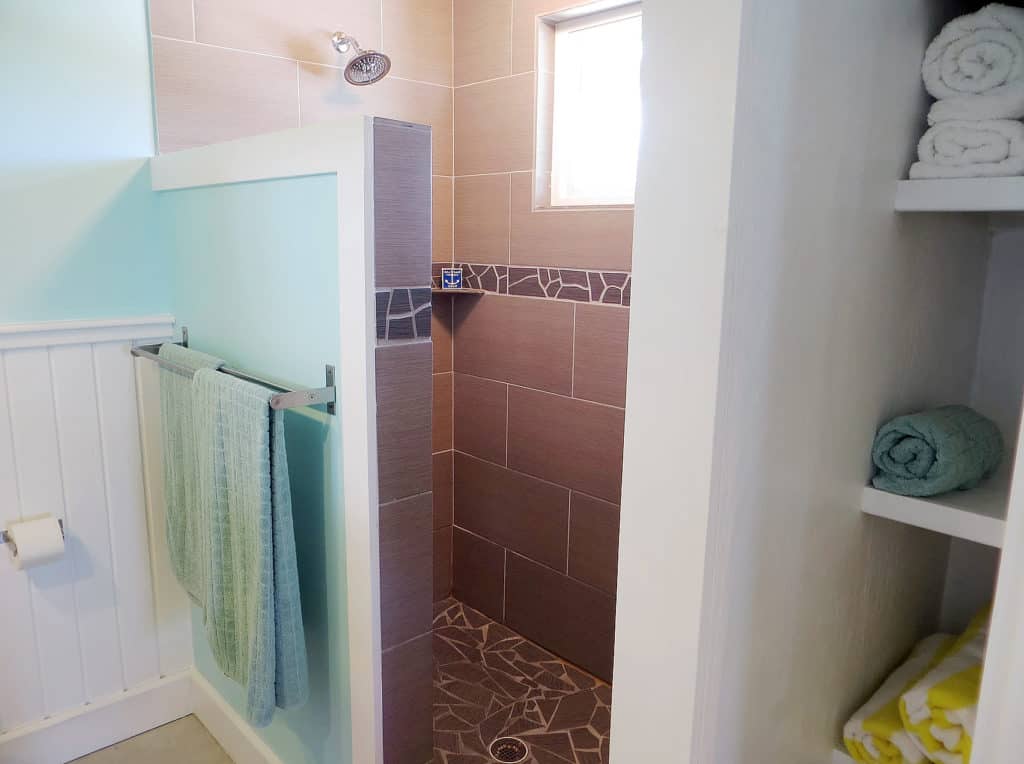 Now let's check out the all important and MASSIVE decks!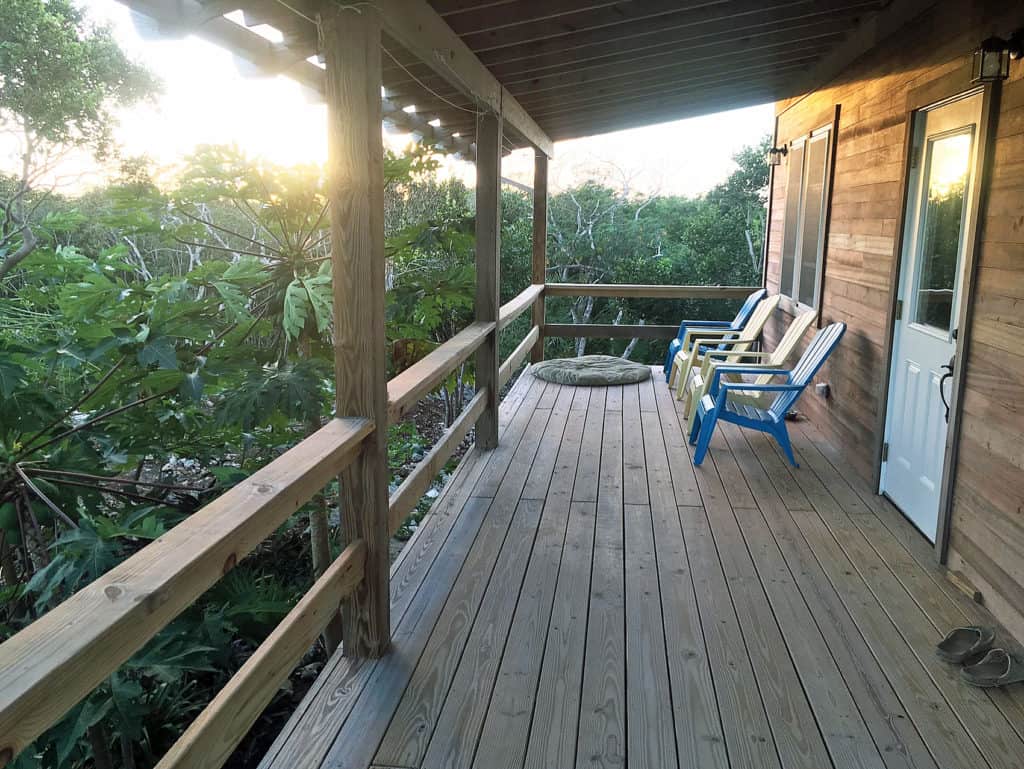 How great is that hammock and sunset, oh and did you see the bananas? The pup is pretty darn cute too!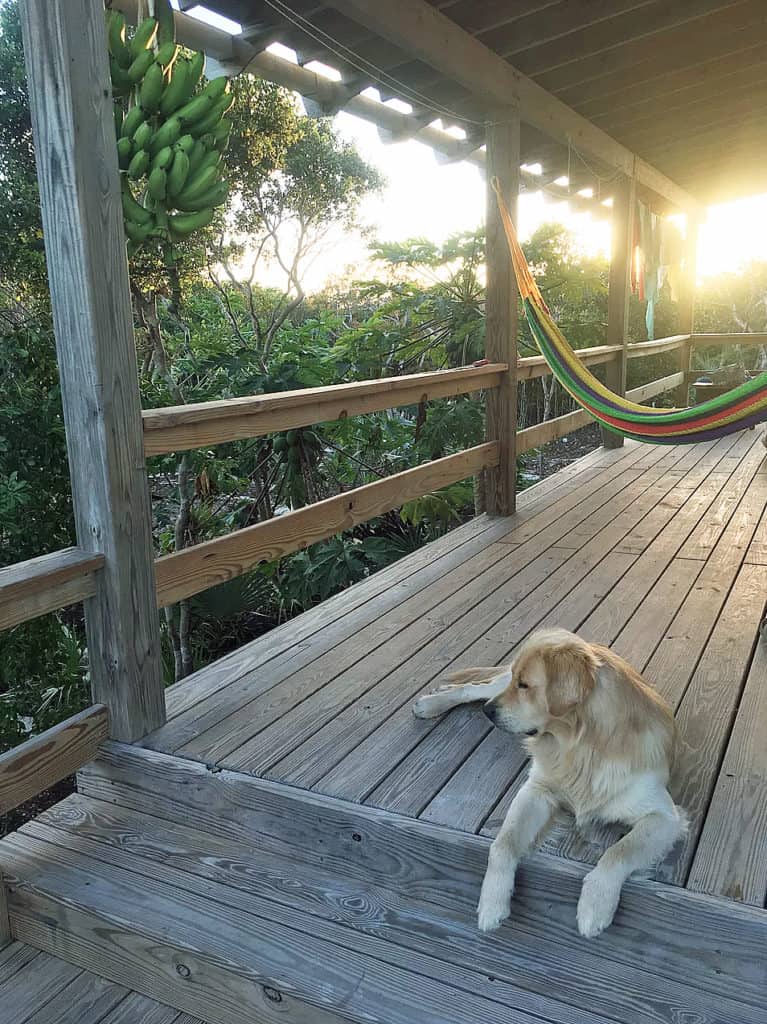 A beach cottage would not be complete without an outdoor shower either! This might be the most impressive outdoor shower I've seen.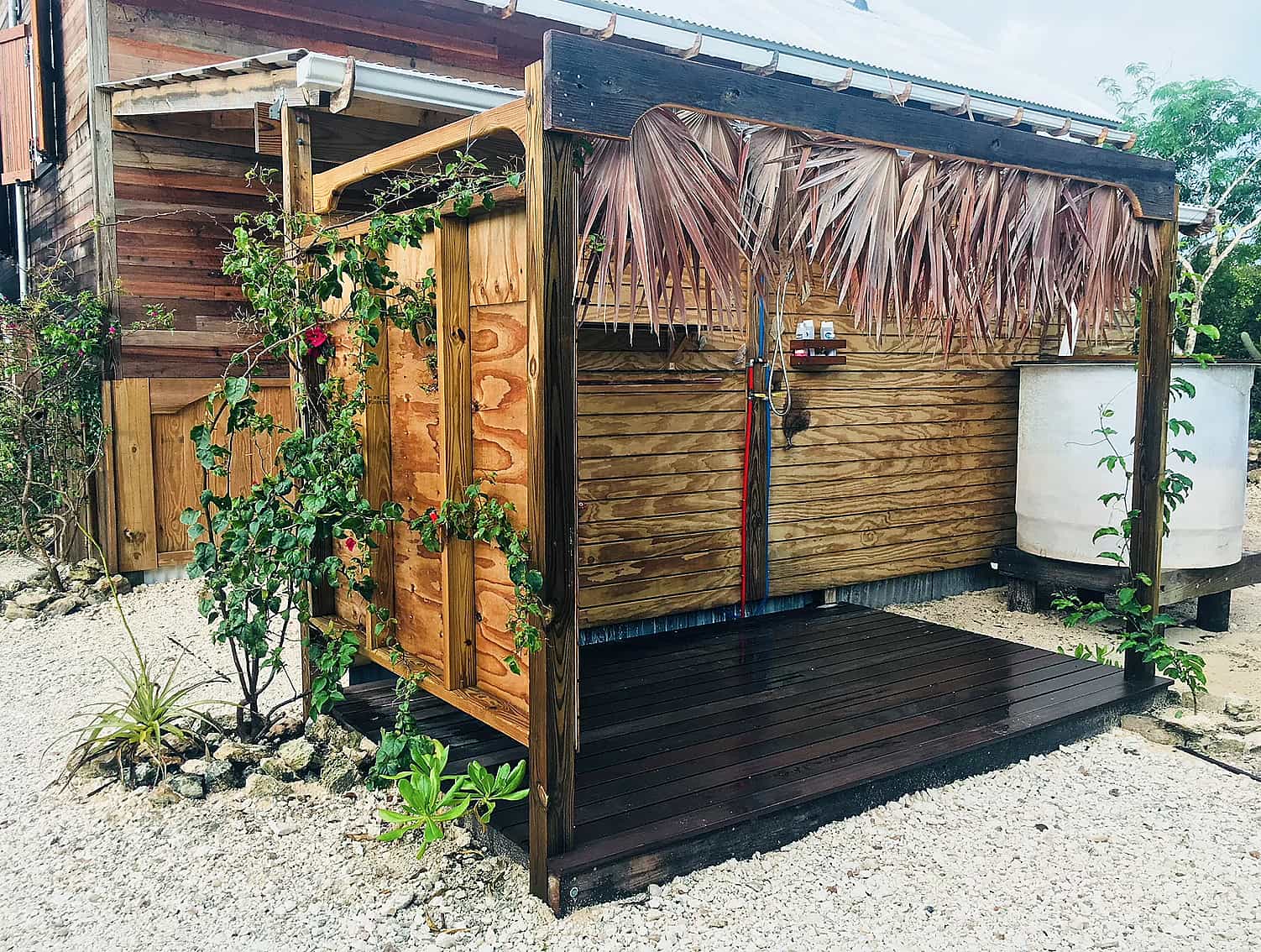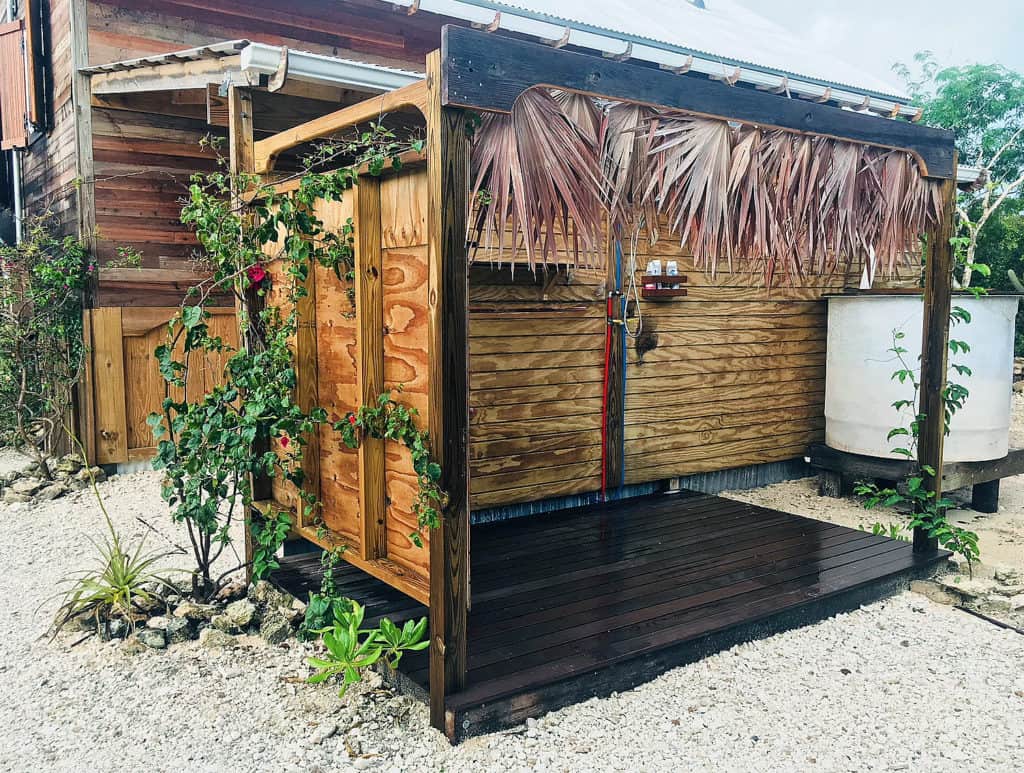 And a few more images of the lovely exterior and grounds of this Bahamian beauty!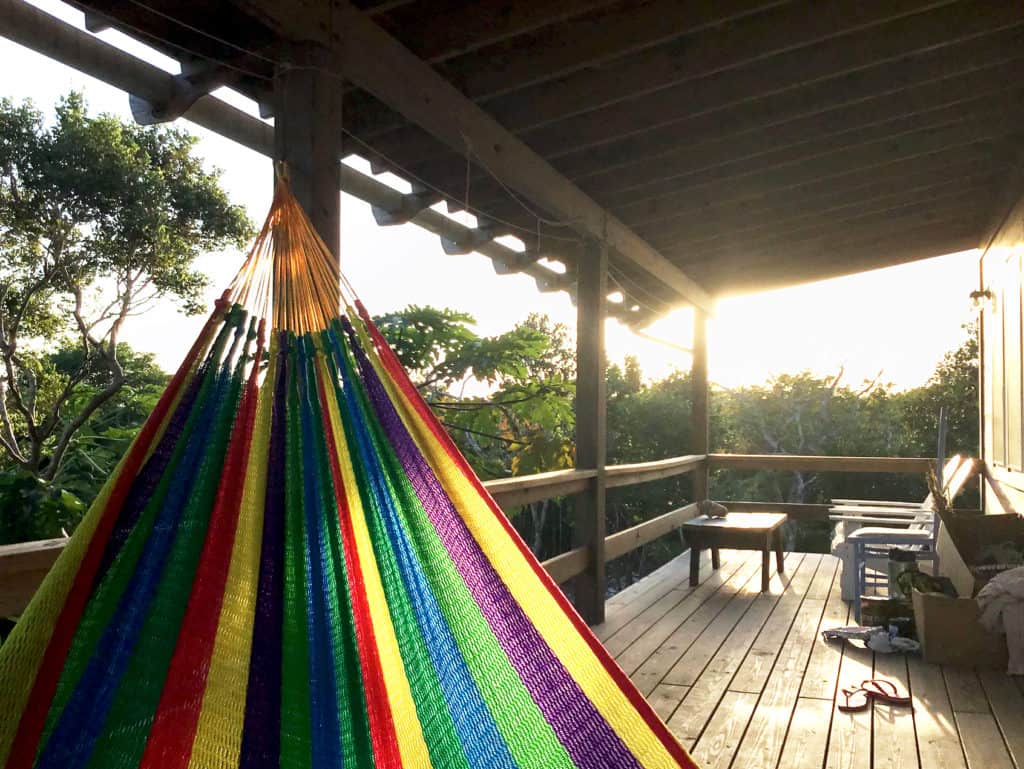 So what do you guys think? Raise your hand if you want to pack your bags in favor of laid-back island life?
You can find out everything you need to know about the listing HERE and everything about Long Island, Bahamas right HERE! Also, check out the Simplicity Facebook page and Instagram account for more info.
Cheers!