Kid-Approved Green Smoothie Recipe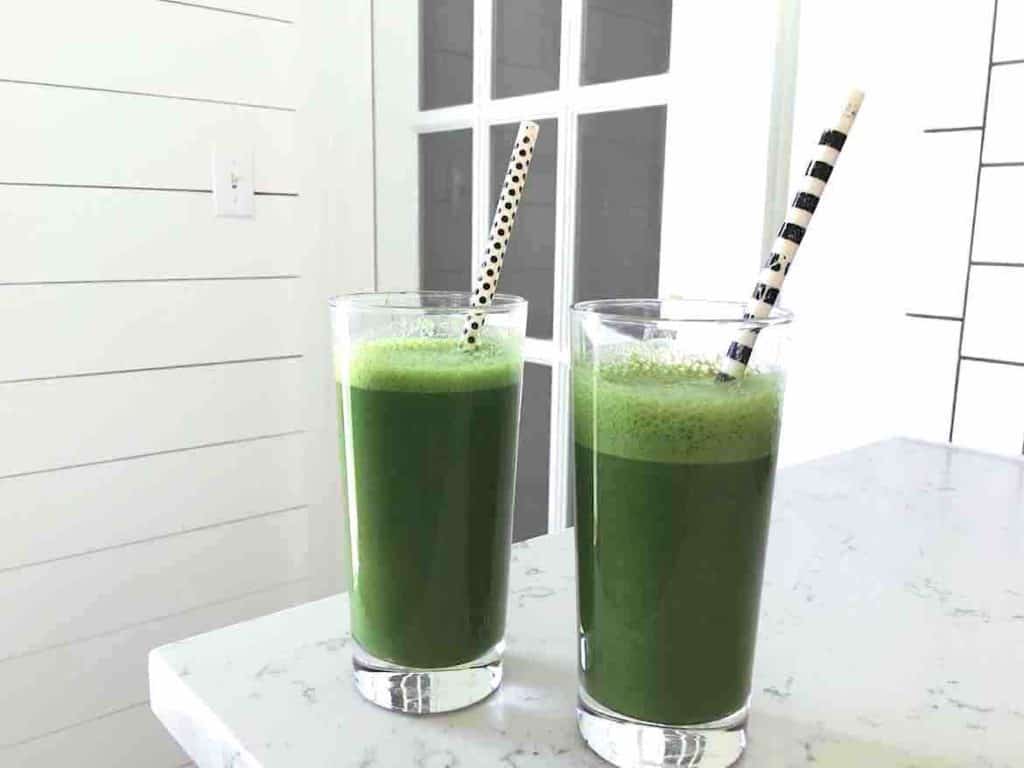 Kid-Approved Green Smoothie Recipe
With all this extra time on our hands I've been able to try out some green smoothie recipes and I've finally perfected one that my 12-year-old loves too! It's super easy to make with simple ingredients.
I prefer a little less banana and more tropical fruit in mine personally (pineapple and/or mango are my favorites!) but the apple and banana create the perfect sweetness to mask the kale for kids.
Ingredients:
2 1/2-3 cups kale
1 1/2 cup almond milk
1 cup ice
1 banana
1 apple
1 tbsp orgpnic maple syrub
**Optional: add 1/4"-1/2" piece of fresh ginger and a sprinkle of turmeric for a healthy boost. If you want added protein use a scoop of your favorite protein powder or collagen powder. (SFH is my favorite protein powder and Vital Proteins is my favorite collagen peptides powder.)
Directions: Blend until smooth. Serves two with a little extra. You can substitute the kale for spinach which I have done with no noticeable differences.
NOTE: Now here is the kicker. I'm not a snob when it comes to appliances and I'm usually the first one to go cheap. But if you were ever going to splurge on something I would say go for the Vitamix. There is truly no other blender like it. My boyfriend has one and all I can say is when we haven't borrowed it from him we make far fewer smoothies. I have a Ninja blender that I like but it doesn't make them quite as smooth as the Vitamix! I don't think I would pay full price though so I'm always stalking them on eBay!
I'd love to know if you try the kid-approved green smoothie recipe so leave me a comment below! You can also find all of my other recipes HERE!
Cheers!