Easy Appetizers: Bacon-Wrapped Dates and Sausage & Cheese Stuffed Jalapenos
Who's ready for the long weekend? I know I am!!!
If you're headed to a cookout, potluck or any get-together requiring yummy food this weekend, I've got a few easy appetizer recipes for you!
Bacon-wrapped dates and sausage and cheese stuffed jalapenos are two of my favorite apps of all time! I love them because they are different, easy to make and relatively low carb. Okay, the dates aren't super low in carbs but I do feel like they are better for you than bread or potatoes, right??
BACON-WRAPPED DATES
This dish is so easy it doesn't really need an actual recipe!
The key to getting your bacon crispy for this recipe is to place your bacon on a cookie sheet in the oven on 350 and cook it for about 10 minutes first. Let the bacon cool to the touch then wrap each slice around a date and pop them back in the oven for about 20-25 minutes. You're bacon will be fully cooked and slightly crispy when they're done. Bam!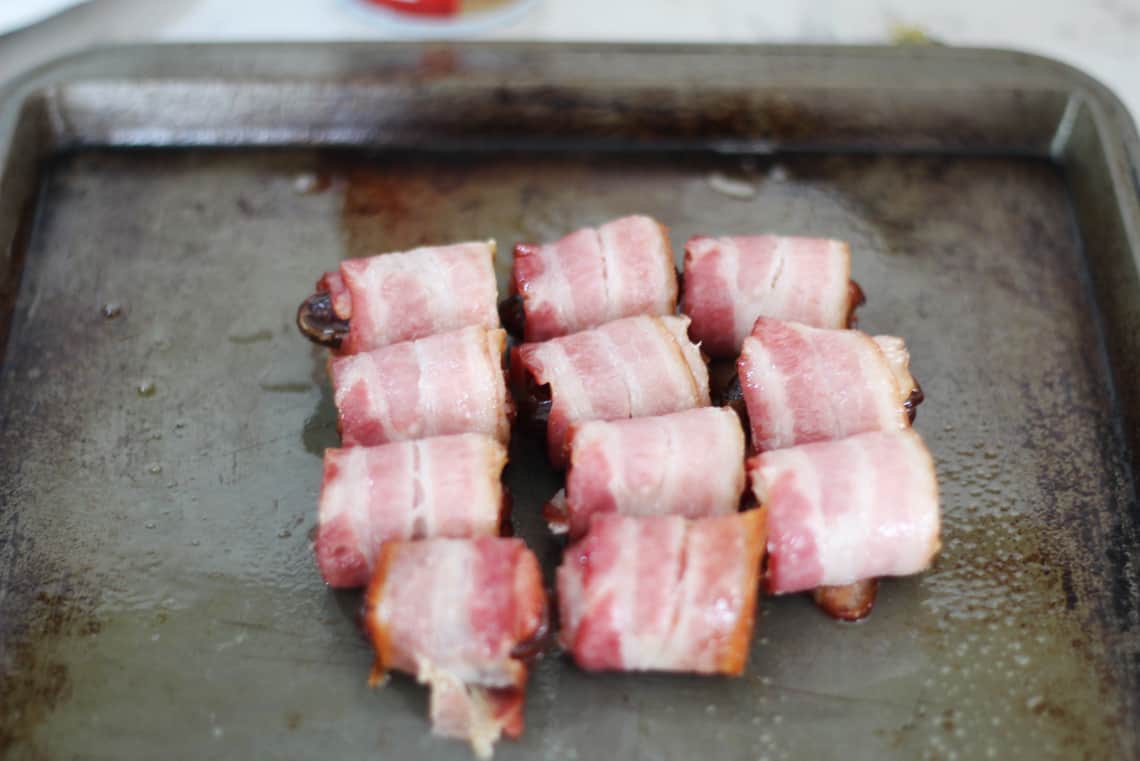 SAUSAGE AND CHEESE STUFFED JALAPENOS
This is an easy one too guys!
Ingredients:
1 bag of jalapenos
1 block of cream cheese, softened to room temperature
1 pound of sausage
1 cup of shredded cheese
About 3-4 green onions, or as many as you like
Directions:
First brown your sausage and drain. While the sausage is cooking, slice the jalapenos in half and remove the seeds. Put the sausage, cream cheese, onions and cheese into a bowl mix. Fill each jalapeno full to over flowing with the sausage mixture. Bake on 350 for 20-25 or until the mixture is slightly golden brown on top.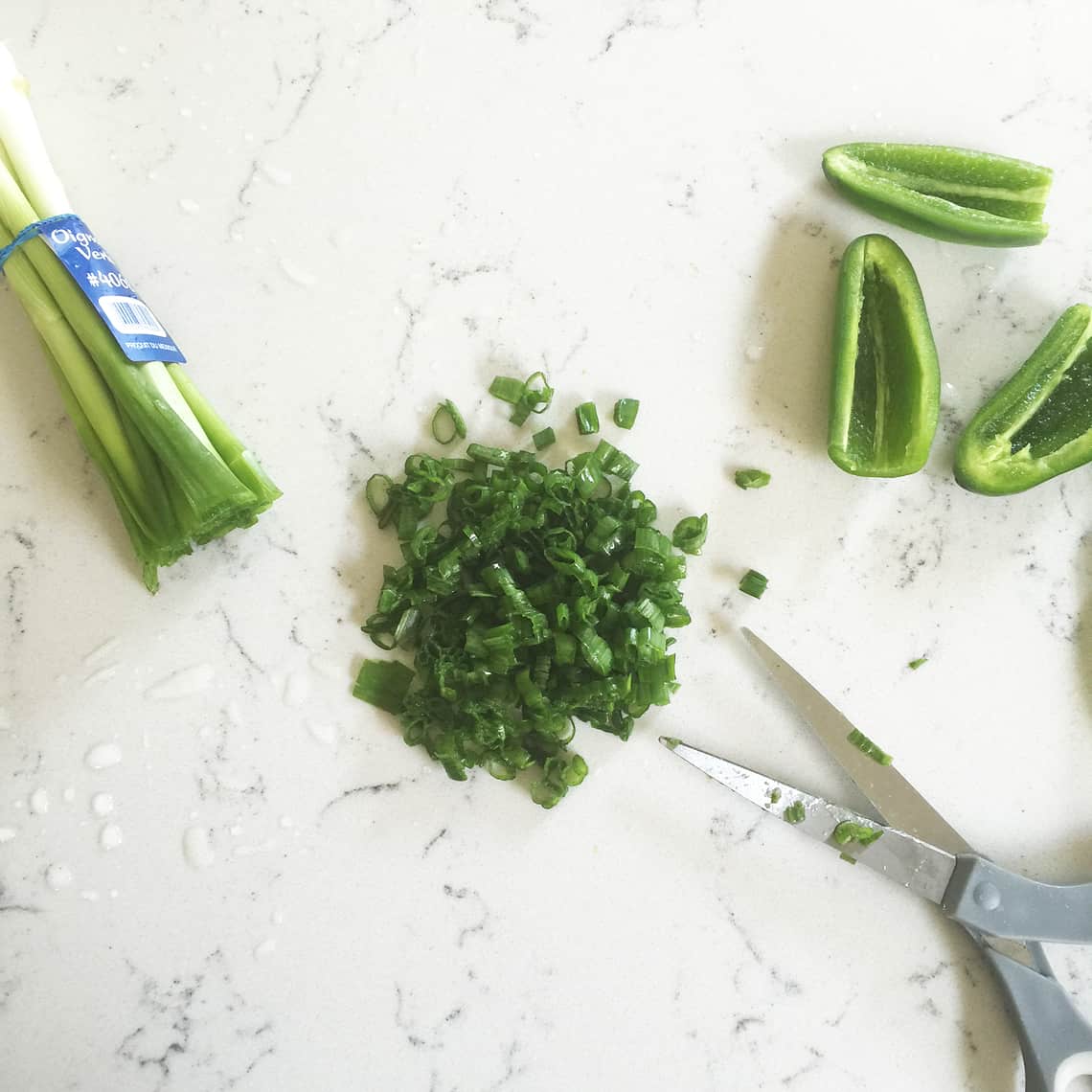 I had more sausage mixture than I did jalapenos so I filled tortillas we had on hand and baked everything together for the same about of time. The "burritos" were delicious!!!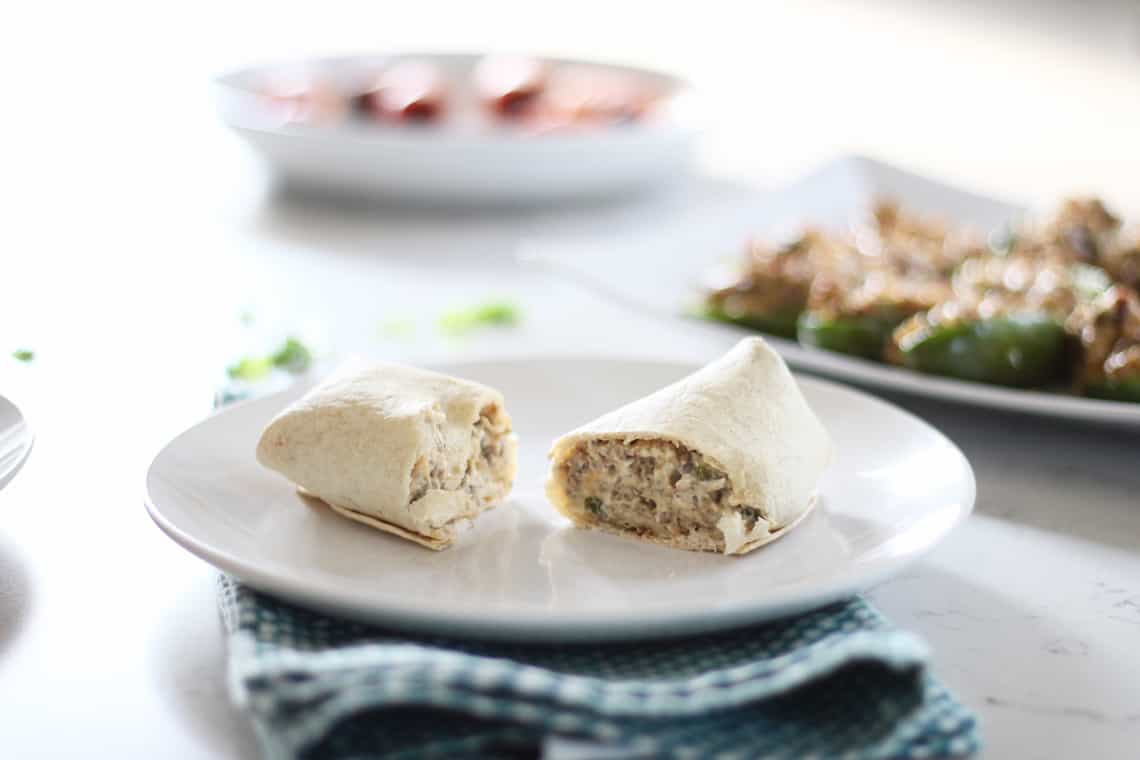 Every recipe I make is taste-tested by my little man and he LOVES the bacon wrapped dates and the burritos! He ate the jalapenos but they weren't his favorite :) I love them though :)
Bacon wrapped, cream cheese jalapenos are also one of my favorite appetizers! You can read about them HERE.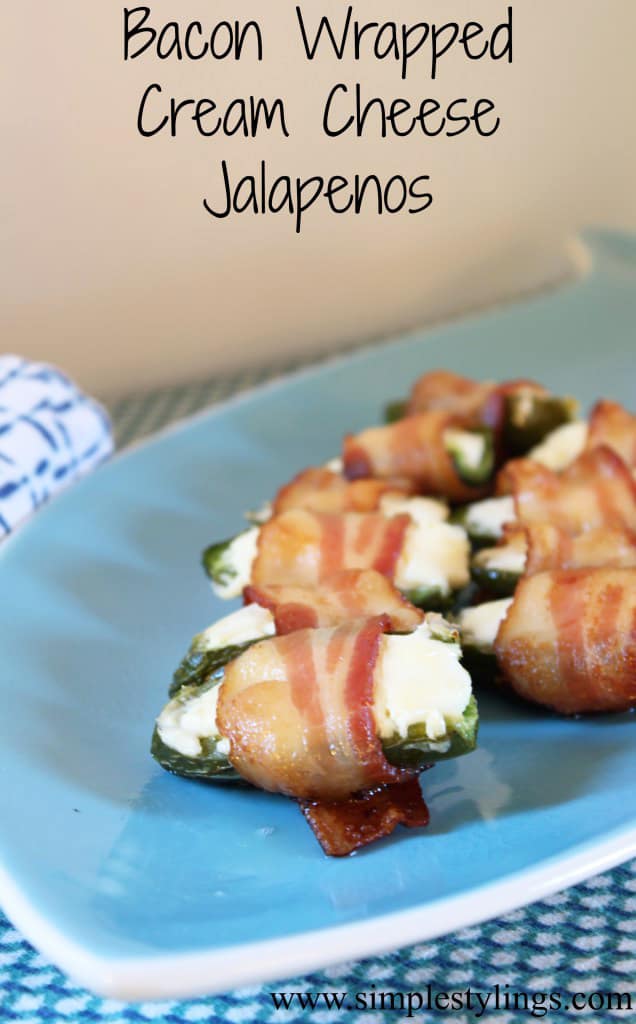 And if you're thirsty too you can find one of our summer cocktail recipes HERE!
Hopefully these easy apps have sparked some ideas for your Memorial Day soirees and I hope you have a fun, safe & family-filled weekend!
Cheers!