Easy Pumpkin Swirl Cheesecake
Cooking and baking is one of the main reasons I get excited about fall and this easy pumpkin swirl cheesecake is one of my favorite fall sweet treats. This pumpkin swirl cheesecake is so creamy and delicious and easy to make. It is the perfect fall dessert!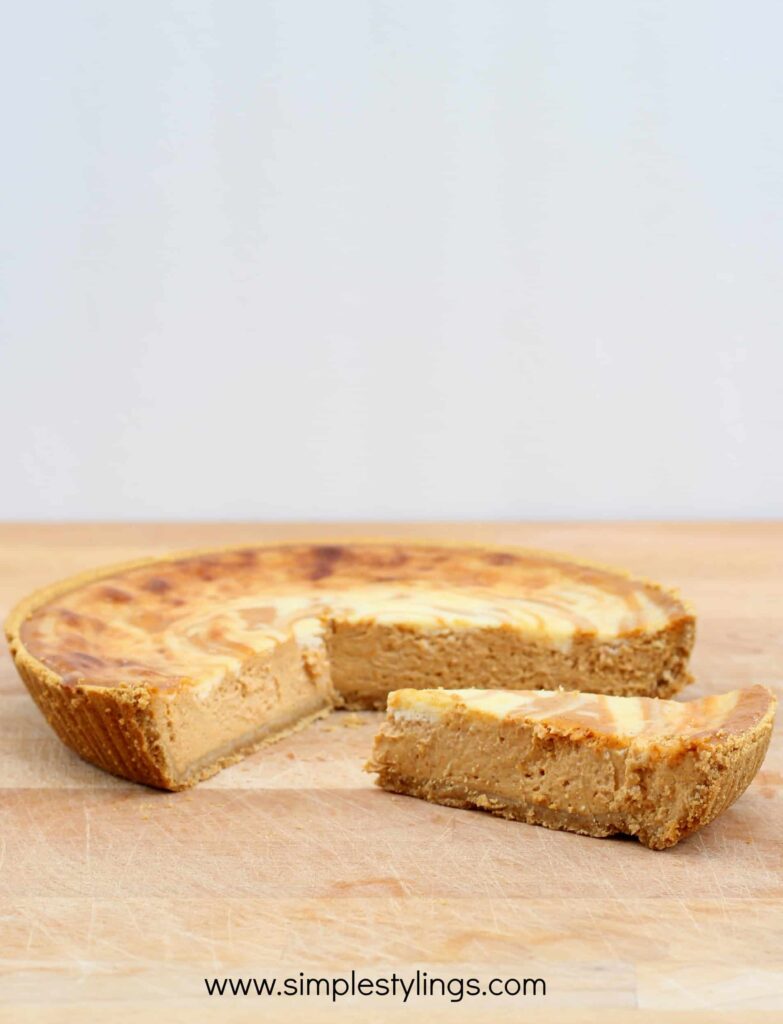 Easy Pumpkin Swirl Cheesecake – The Recipe
Please let me know in the comments at the end of the post if you've given this recipe a go. I'd love to know what you think.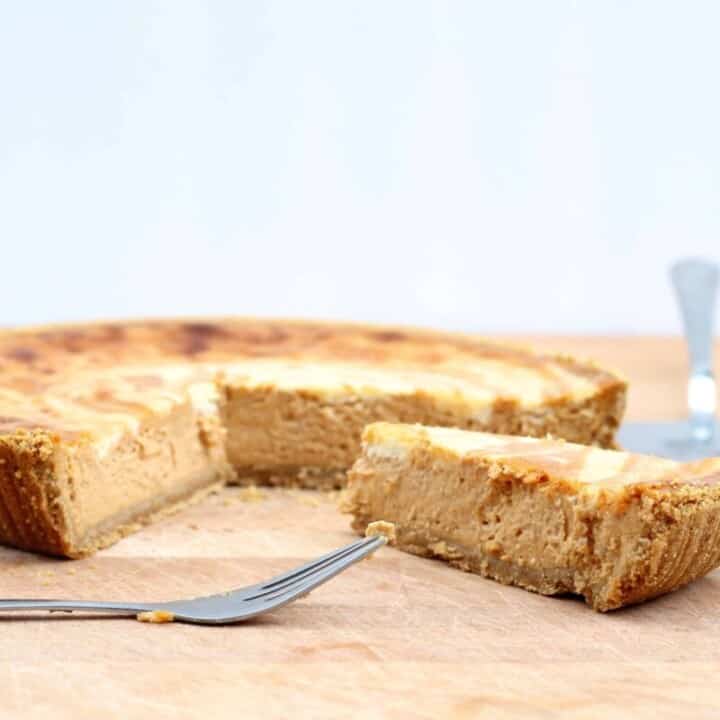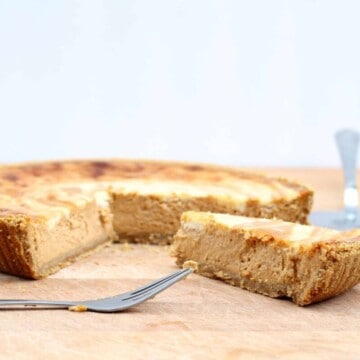 Easy Pumpkin Swirl Cheesecake
This easy pumpkin swirl cheesecake is creamy and delicious. The makes for the perfect fall dessert to bring to a holiday gathering or serve to your family at home.
Equipment
Hand mixer or stand mixer, spatula, spoon, knife, oven
Ingredients
1

Pre-made graham cracker crust (mini crusts optional)

2

8 ounce

Blocks of cream cheese, softened

3/4

Cup

White sugar

1

Teaspoon

Vanilla extract

3

Eggs

1

Cup

Canned puree pumpkin

1

Teaspoon

Ground cinnamon

1/2

Teaspoon

Ground nutmeg
Instructions
Preheat oven to 350 degrees. In a medium bowl, mix together the cream cheese, 1/2 cup of the sugar and the vanilla just until smooth. Add in the eggs one at a time, blending well after each egg. Set aside 3/4 cup of the mixture. Blend the remaining sugar, pumpkin, cinnamon, and nutmeg into the mixture. Pour the pumpkin batter into the crust and drop the plain batter (that was set aside) by spoonfuls onto the top. Swirl with a knife to create a marbled effect. Bake 45-50 minutes in the preheated oven, or until the filling is set. Allow cheesecake to cool. Chill in the refrigerator for 4 hours or more before serving.
Notes
**This recipe makes more than enough batter so I suggest grabbing some mini pie crusts and to make a few extra cakes. Adjust the bake time accordingly.
Process
This recipe is super easy but the main part to keep in mind is the mixing of the batter. Particularly make sure to mix in one egg at a time Don't forget to set the white batter (with out the pumpkin mixture) aside for swirling.
Variations
This recipe makes extra batter so if you buy a few mini pie crusts you can have a few individual cakes for the kiddos or to keep at home if you're bringing the large cake to a social gathering.
You can serve this cake with a side of fresh fruit and even drizzle a

fruit sauce

on top. I prefer strawberries, or mixed berries on the side.
The easy pumpkin swirl cheesecake also pairs perfectly with a hot cup of coffee or tea.
Makes a great hostess gift, neighbor gift or a dessert to bring to a holiday party.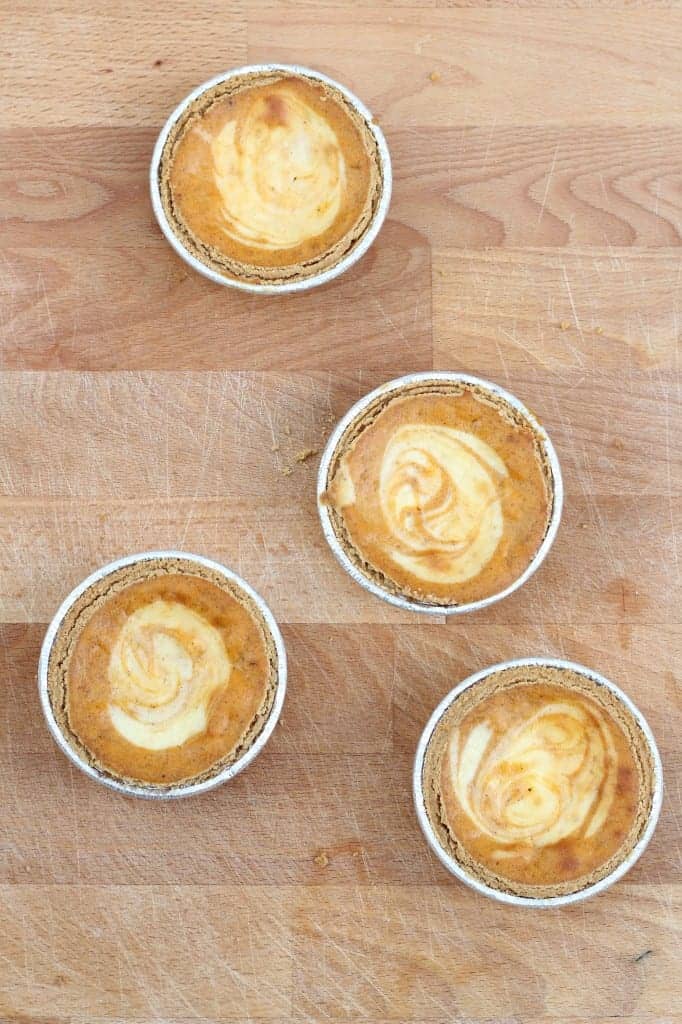 Did you make this? Tag me on Instagram at @simplestylingsblog and let me know!
If you need another great dessert recipe try my Diet Coke Cake. This is the perfect dessert to bring to a fall or holiday pot-luck.
Cheers!