Healthy Avocado Toast with Cream Cheese, Roasted Tomatoes and Boiled Eggs
Rise and shine everyone! Hopefully you can tackle Monday a little easier with this healthy recipe that is oh so yummy!
So far I've been doing pretty well on my 2015 healthy eating plan. Well, I'm not following an exact plan just trying to eat more 'real' foods, more lean meats and veggies and less sugar. I've also cut out most carbs but I'm making an exception for this whole wheat bagel thin deliciousness.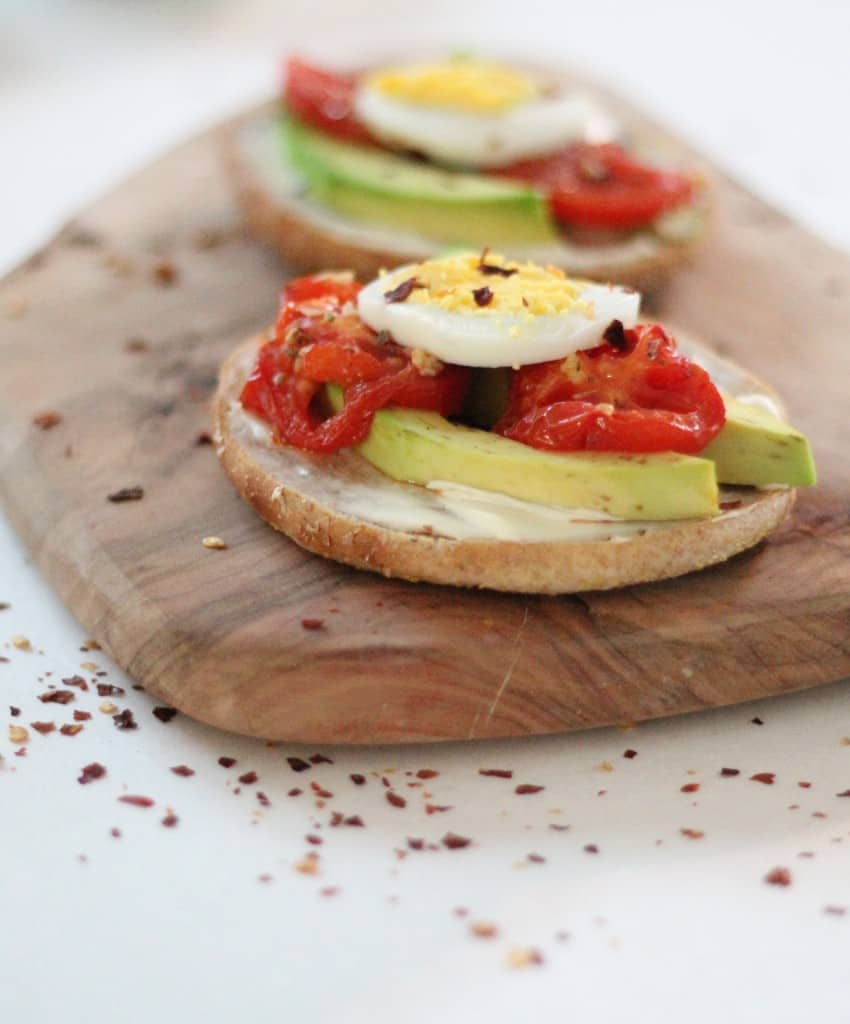 There are lots of versions of avocado toast out there and I looked at a few but decided to close Pinterest and throw this little number together.
Also, I don't really love tomatoes but I've discovered the secret of roasting them and they are amazing (in small doses of course).
Instructions:
Roasted Tomatoes
Slice tomatoes, place on a non-stick pan, drizzle with olive oil and sprinkle on garlic and dried basil. Broil on low for 10 minutes.
Avocado Toast
Toast the bagel thin and spread on the cream cheese. Layer the avocado, roasted tomatoes (or regular tomatoes if you like) and boiled egg slices. I sprinkled them with crushed red pepper and a little salt to finish it off.
We also made one with a fried egg and it was just as tasty!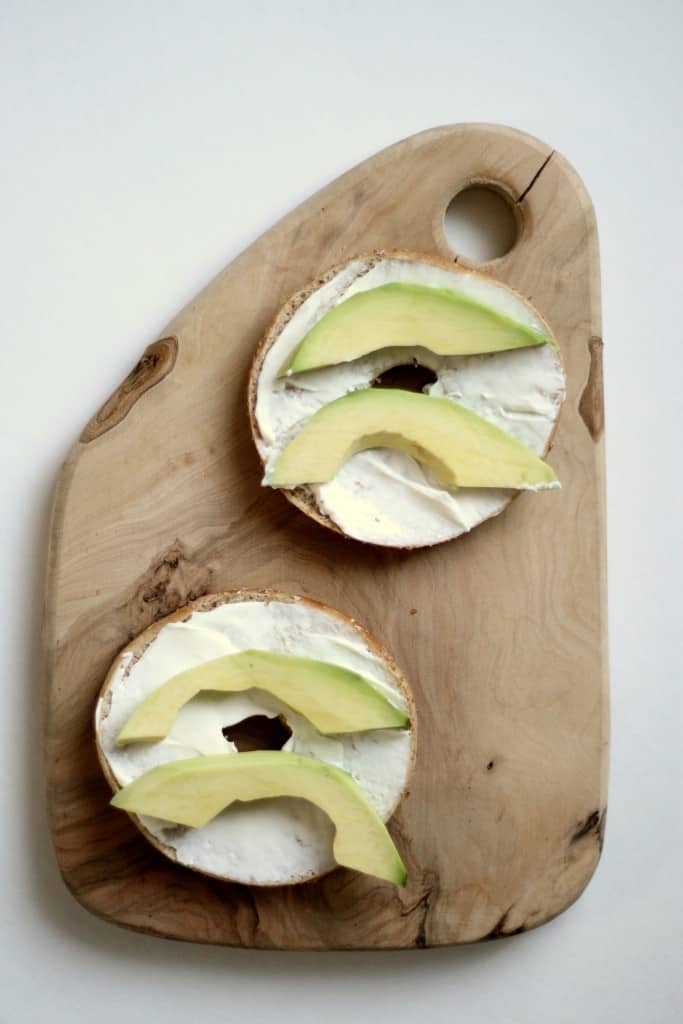 This new little breakfast idea was such a special treat and it really was delicious. In my book the protein packed goodness outweighed the splurge on the few carbs! And it's just so pretty it makes me happy to look at.
It passed my little man's test too but I'm lucky because he is a pretty adventurous eater!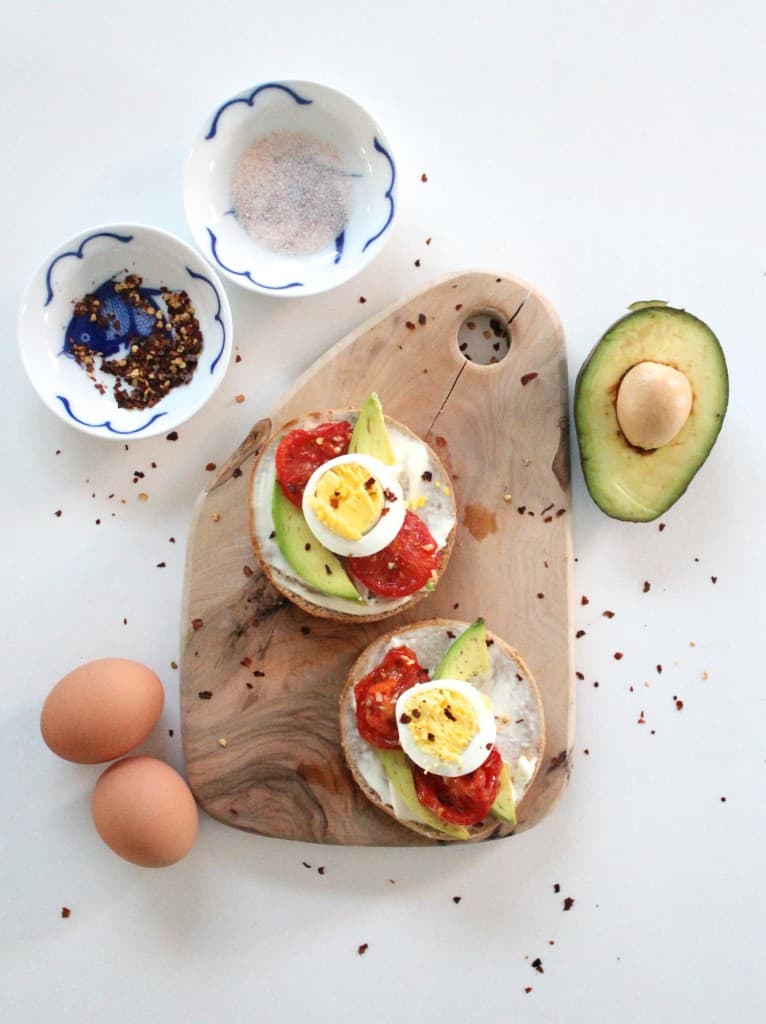 I hope you all are having a great start to your week. Stay tuned because I'll be posting the Lake House sources this week and you will not want to miss that!
Cheers!

Here are a few of my other favorite recipes!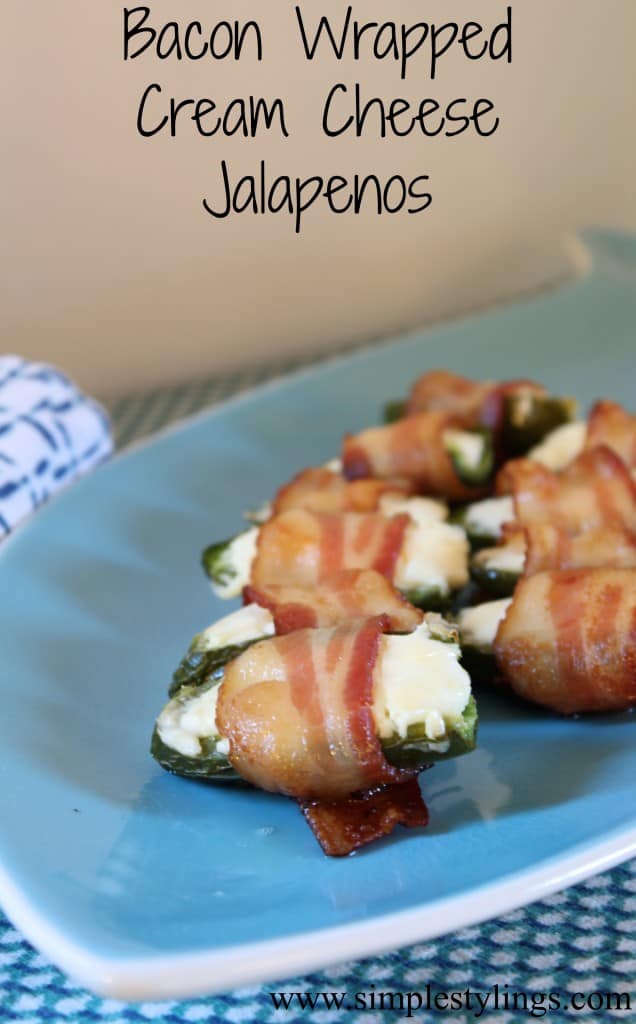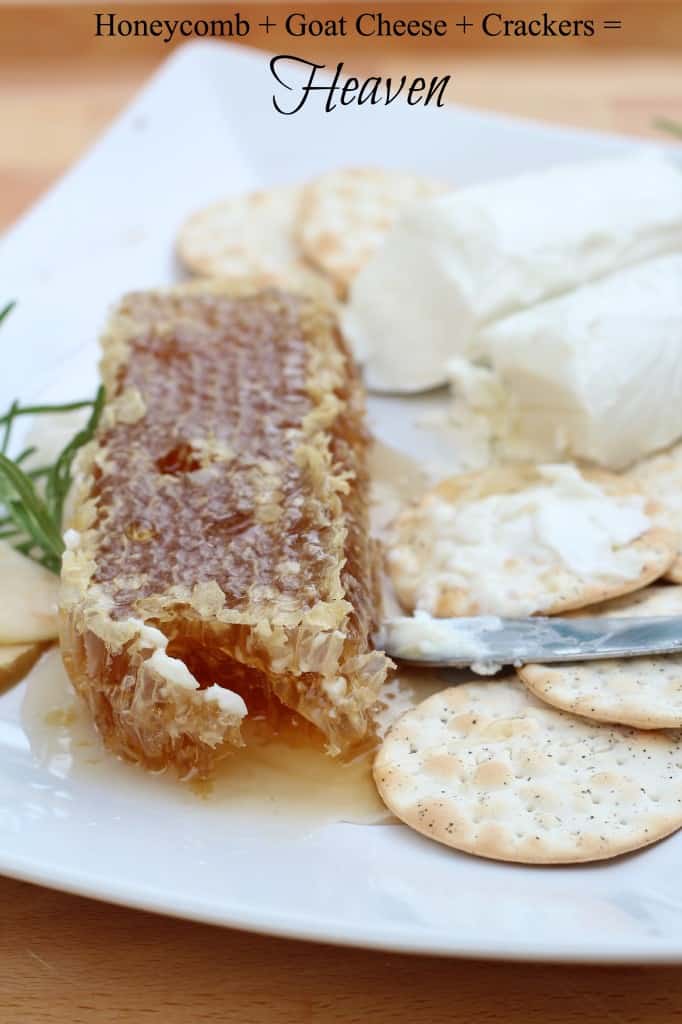 LINKING UP:
Restless Arrow // Just A Girl And Her Blog // Place Of My Taste // Chronicles of Home //