Warm Mixed Berry Crisp Recipe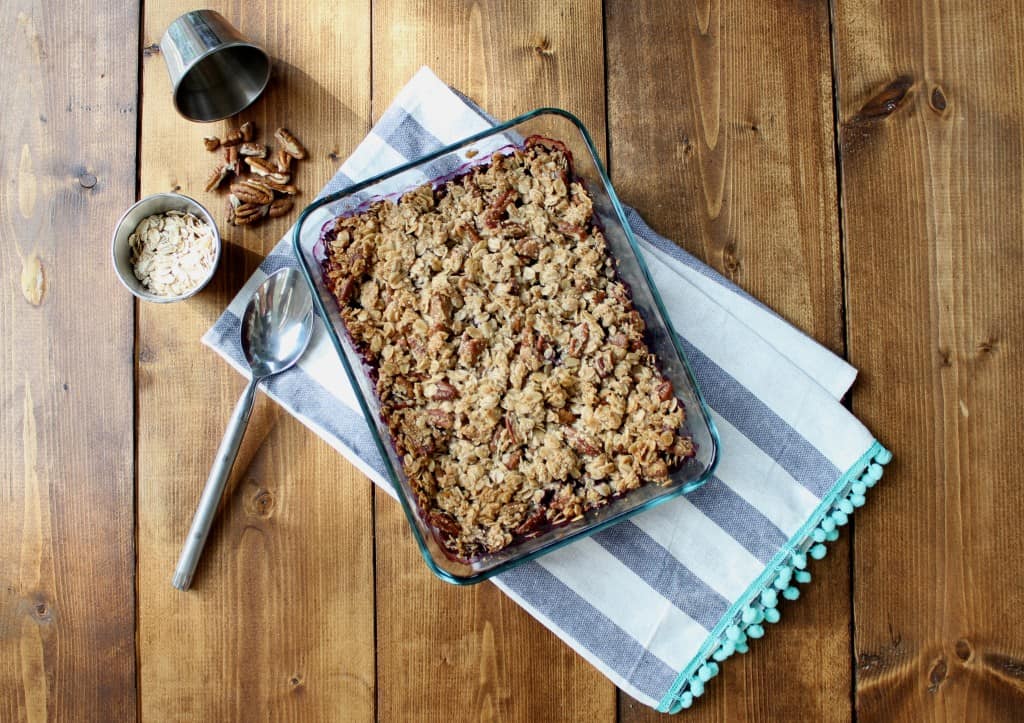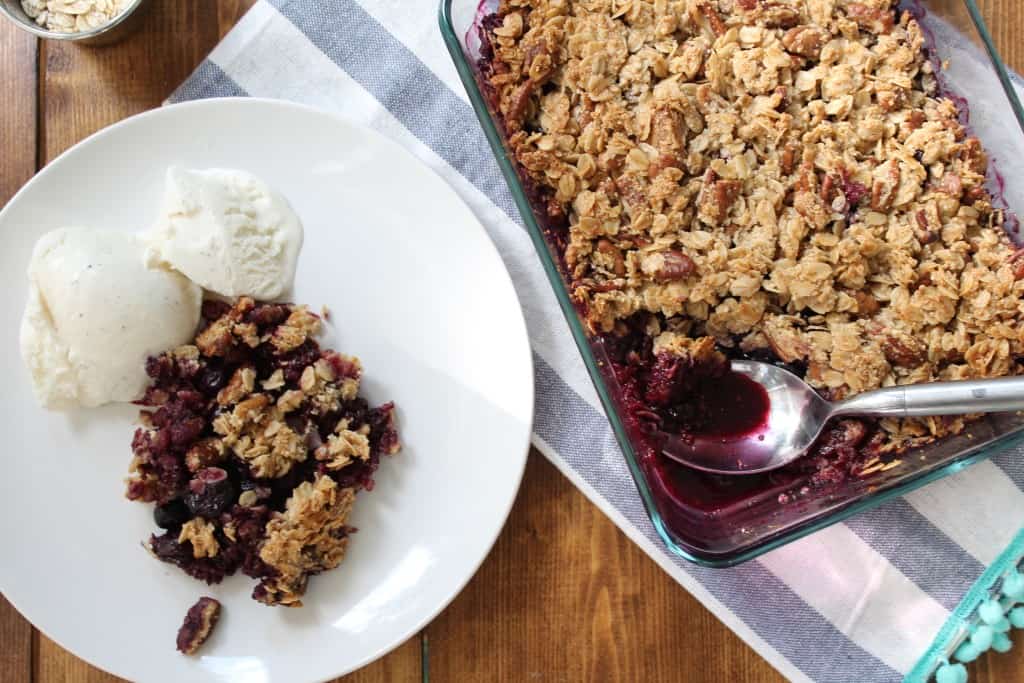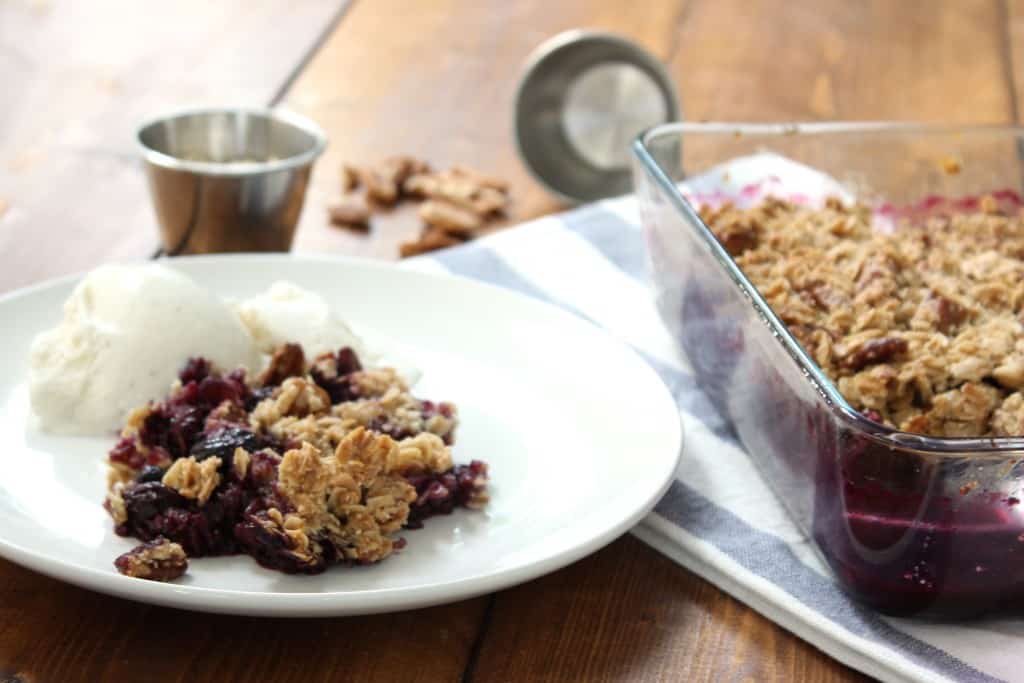 Gather has been a big word during this season of our little family's life. Although we haven't actually hosted many gatherings yet we've been dreaming about it, planning for it and working towards it. It's so fun talking to my almost seven-year-old and hear his perspective. I'm lucky because he is a social butterfly in every sense of the word and he wants people around him all the time, young or old. It's a little ironic too since he is an only child at this point.
If you've been around my little blog before you probably know that I'm just a little obsessed with the book Bread and Wine by Shauna Niequist. It's a recipe book that reads like a powerful novel. Shauna tells beautiful stories about how certain meals, dishes and gatherings have imprinted on her life. If you don't have this book GET.IT.NOW. I promise you will not regret it. Read it slowly. Take it in your kitchen with you. Read it again. Oh and this is not sponsored, I wasn't given this book to review, I actually got a copy at a conference I went to last year and fell in love with it. I found myself intrigued by ingredients, stirring methods and how much heat to use in the pan when cooking certain foods.
This recipe is almost identical to Shauna's because why mess up a great thing right? The main difference is her recipe calls for blueberries but I used frozen blueberries, raspberries and blackberries, and I served it with vanilla ice cream. The raspberries are a bit tart but the ice cream tones them down perfectly, however, if I wasn't going to serve the ice cream I would stick with just blueberries.
Filling:
4 cups frozen berries
Topping:
1 cup oats
1/2 cup chopped pecans
1/2 of almond meal or ground almonds (I ground mine with my Ninja)
1/4 cup maple syrup
1/4 cup olive oil
1/2 tsp salt
Instructions:
Mix the topping ingredients together.
Pour the berries into an 8 x 8 pan and spread the crisp mixture on top.
Bake at 350 for 30 minutes. The fruit should be bubbling and the topping golden brown.
Serve hot with vanilla ice cream.
Make sure to check out my other recipes here.
Cheers!

LINKING UP: Place of my Taste //