Springtime In Paris – A DIY Eiffel Tower Lamp Makeover
TGIF friends!
This little DIY is one that I've been meaning to post for awhile now but I lost the before picture and have been digging around for it to no avail :( I hate when that happens, don't you?
I found this Eiffel Tower lamp base at Goodwill a few months ago. It was black and extremely dirty but when I saw it I knew I could transform it into the perfect Christmas gift for a certain special girl.
This is a pretty good idea of what the base looked like before and it looks like they sell it at Walmart so you can make one too!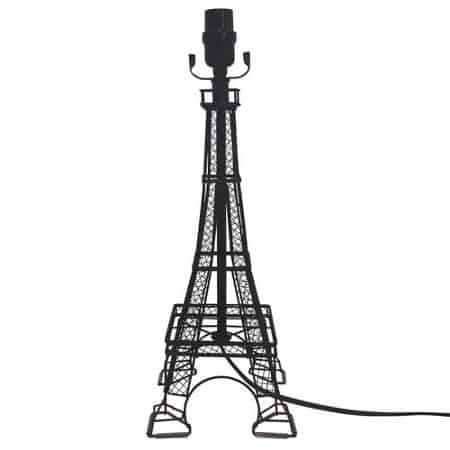 I spray painted the base with my favorite gold spray paint which completely changed its look. I actually found the brand new white shade from a different Goodwill on a separate trip!
I had the aqua pom pom trim on hand and thought it would be a perfect addition to the lamp. I simply hot glued the trim around the top and bottom of the shade.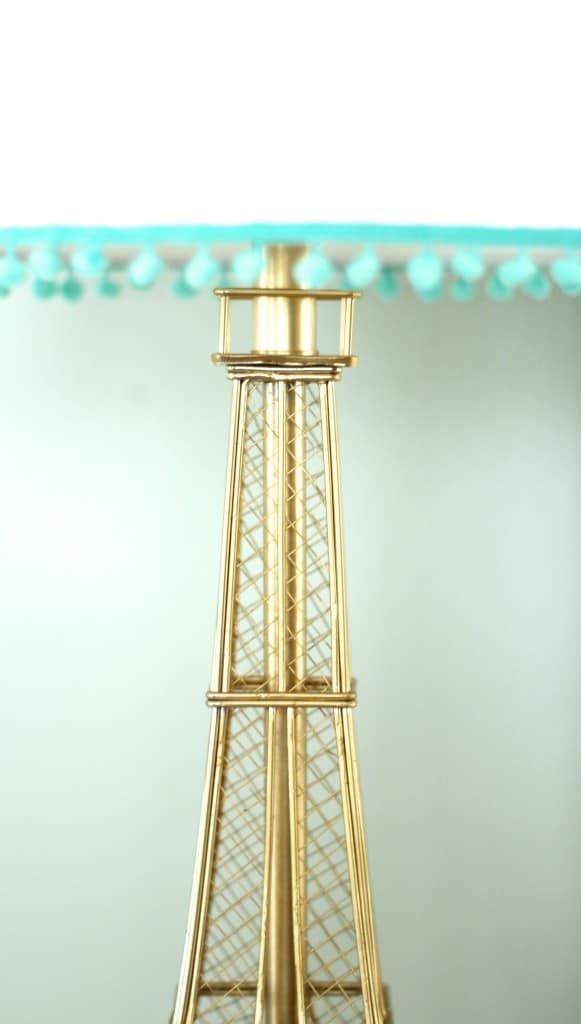 I love the details of the lamp base and I couldn't believe I found it in near perfect condition!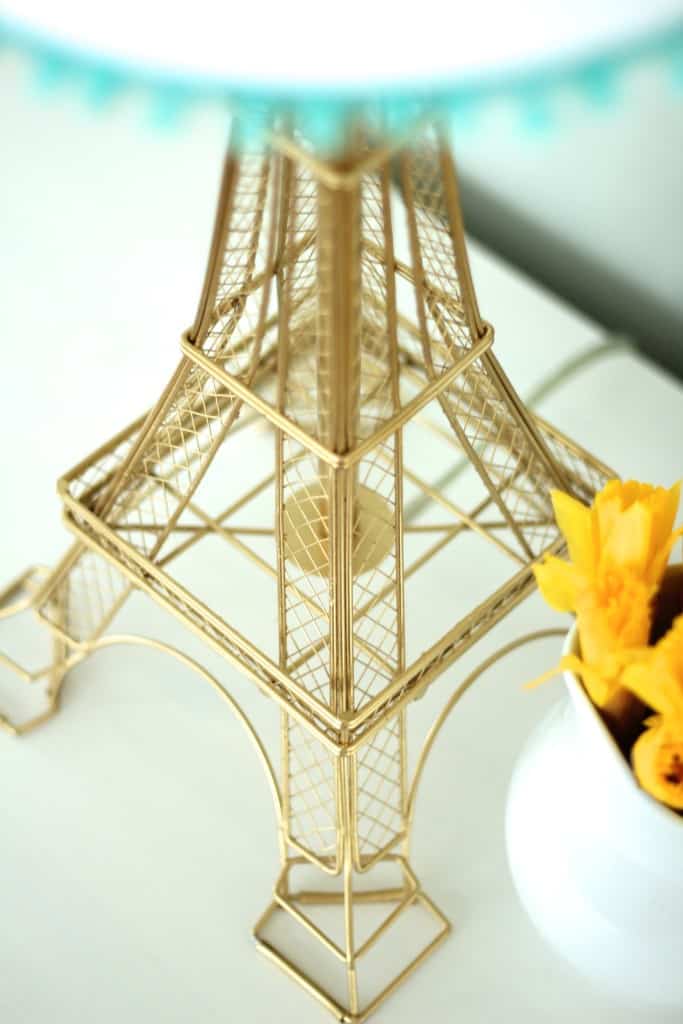 I think it's such a cool representation of the Eiffel Tower and it looks perfect in a tween girl bedroom.
I submitted this project for the Michael's Springtime In Paris contest so cross your fingers that I win this fabulous trip!
This is totally a DIY you can tackle so pick your favorite Paris coveting friend or family member and make them an extra special gift!
Cheers and have a great weekend!

LINKING UP: Dimples & Tangles //