Top 5 Friday: Top 5 Favorite Area Rugs Under $500
Top 5 Friday: Top 5 Favorite Area Rugs Under $500
Happy Friday you guys! I hope you had a great week and have some fun plans this weekend! It's going to rain some here but we've hit temps above 70 the last two days and I think I'm going to call it – spring is upon us in the South! Oops, hope I didn't just jinx us…
For today's top 5 I'm talking about some of my favorite area rugs that you can buy on the cheap! I mean 8′ x 10'+ rugs for way under $500 that are actually decent looking! And I have first hand knowledge of two of them because I've used them in previous designs!
So, let's get started!
1. This rug is a great neutral rug and we used it in the teen rec room makeover that I shared a few weeks ago! There is plenty of pattern but it doesn't overwhelm the room.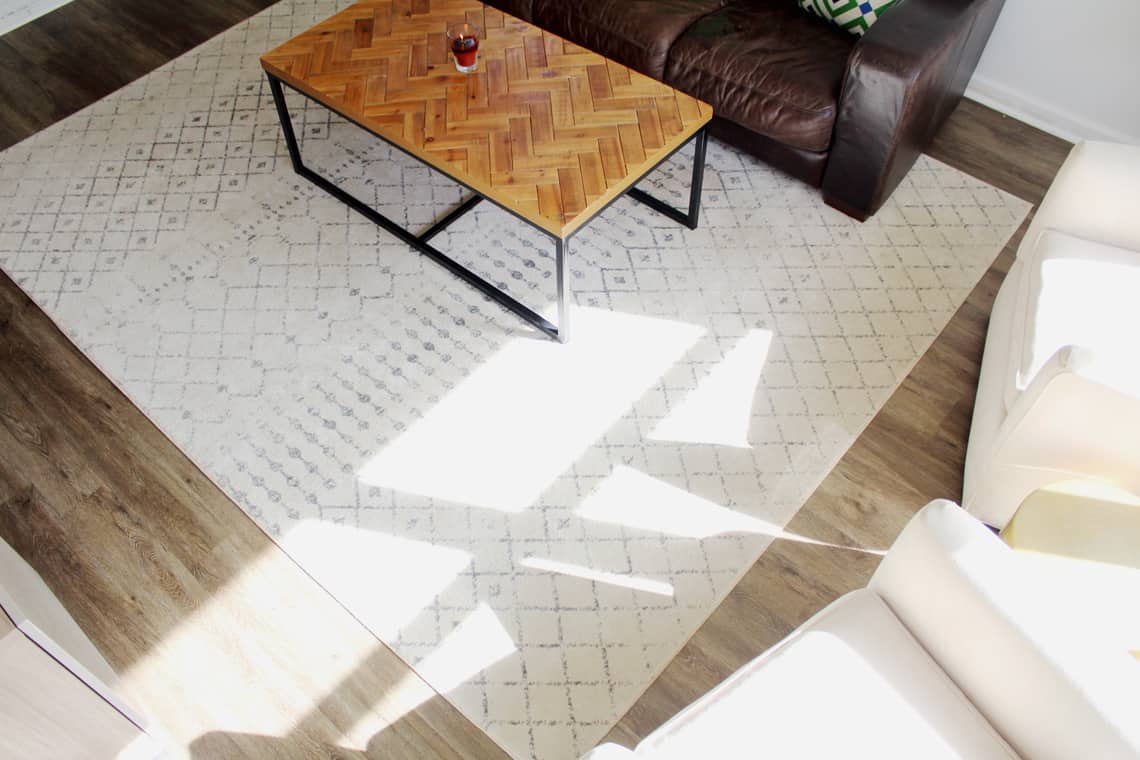 2. This rug is actually more blue-gray than just gray in person and I've read great reviews from several blogger friends who also love this rug! It has great reviews on Amazon too!
3. The saturated rug actually lives in my master bedroom! It's definitely a statement rug but gives a great pop of color to a neutral backdrop. I've been happy with the quality too!
4. I'm loving the color green right now – olive, sage, and even mint – and when I came across this lovely rug I had to include it! I really love the texture in this option.
5. This is such a fun take on a jute rug and if you saw my post yesterday it was included in my blush color story design board! The geometric shapes are bold but so stylish.
Shop the rugs:
[show_shopthepost_widget id="3030535″]
Buying rugs is such a hard thing, especially when there are so many more options online now than in stores. I hope this little guide helps narrow down your choices if you've been trying to decide on an affordable area rug for your home!
Of course you get what you pay for to some degree but at the same time a rug is not usually where I want to splurge because there are so many affordable, stylish options available. Do you splurge on rugs? If not, what are you favorite items to splurge on or worth investing in?
And speaking of affordability, if you're look to snag these rugs or other deals for President's day here are the sale deets:
World Market: All rugs up to 50% off and free shipping over $150
Amazon: Tons of mark downs
Overstock: Up to 70% off and free shipping over $45
Wayfair: Up to 70% off
Cheers!