Easy DIY Project Clean Up With Wet-Naps®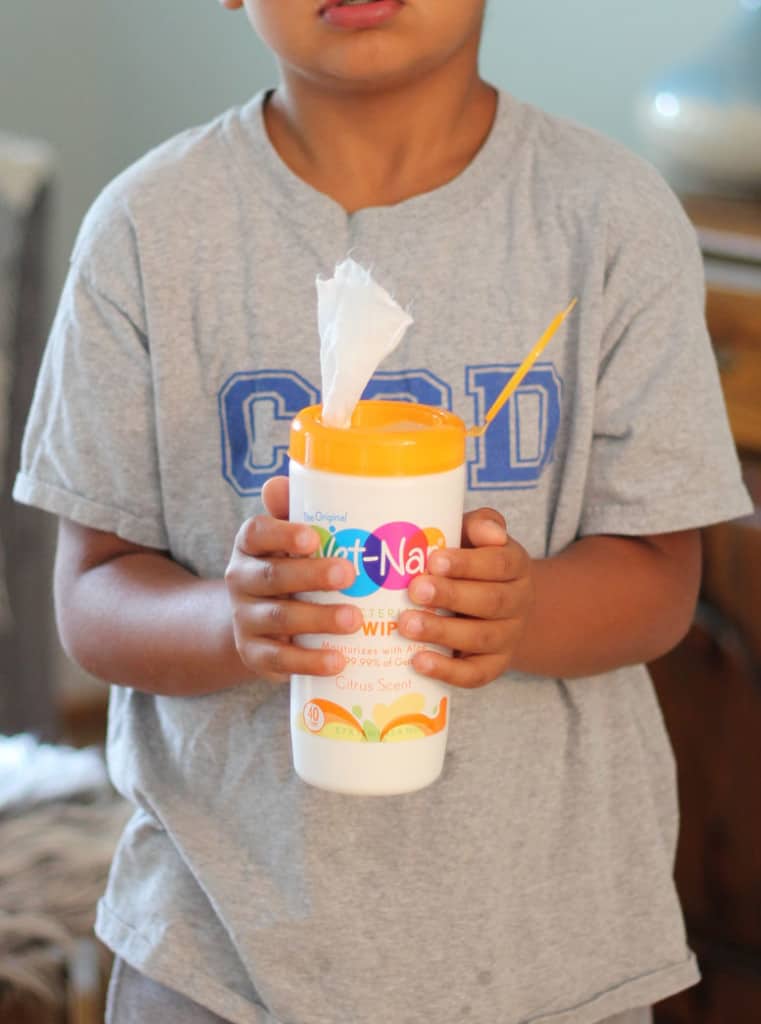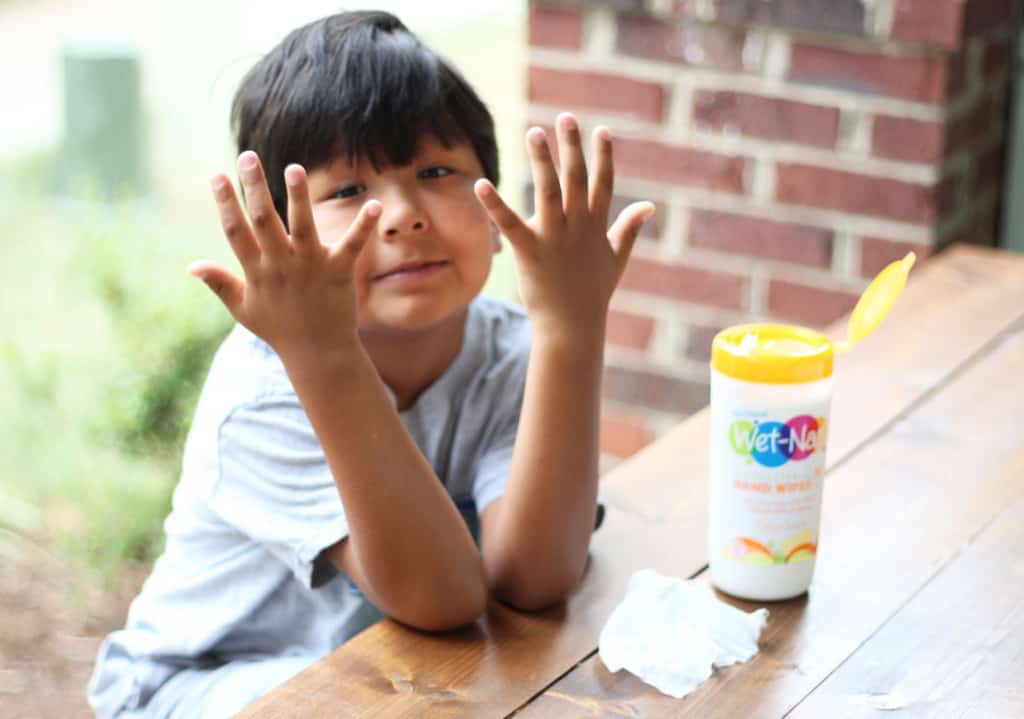 I hate to clean, I seriously loath it and if I had the money I would start a cleaning service just so I could have permanent help. Being a single, working mom I just don't have the time. Combine my deep disgust for cleaning in general with my never-ending DIY projects you've got a real recipe for disaster. I was thrilled to find Wet-Nap® at my local Walmart to help make cleaning up at home easier. They are safe, affordable and they smell delicious!
Currently I'm working on about 257 projects at the same time in our home. Okay, maybe not that many but at least 4-5 at any given moment. My new shelves for an easy DIY bar cart look is underway along with my son's playroom makeover. I'm also tackling a furniture painting project for the living room as well as painting our interior doors.
Stashing a package of wipes in every room of the house helps increase time between deep cleans (if I ever get around to deep cleaning). Occasionally wiping down the countertops in the bathroom or quickly dusting off other surfaces with Wet-Nap® takes no time at all and helps me keep my sanity.
They also make my 7-year-old's chores much more fun. He can grab a wipe and easily clean the kitchen counters and our outdoor table before dinner. They are safe for little hands which makes me love them even more.
You can visit Walmart for all your Wet-Nap® needs: 110-Count Hands, Face, & Body Cleansing Wipes, 24-Count Packettes Antibacterial Hand Wipes and 40-Count Canister Antibacterial Hand Wipes. Make sure to visit the Wet-Nap® Facebook page for more fun uses for these super wipes!
I hope you have a wonderful week full of easy cleaning!
Cheers!

This post is part of a social shopper marketing insight campaign with Pollinate Media Group® and Wet-Nap®, but all my opinions are my own. #pmedia #ConquerTheMess http://my-disclosur.es/OBsstV