Favorite Things Friday Vol. 15
FAVORITE THINGS FRIDAY VOL. 15
Happy Friday friends! Today is off to a great start because I'm packing with excitement as we prepare to hit the road again to Sullivan's Island and this time for a whole week, woot woot!!! #ssfamilybeachweek You can read about our last trip here!
***
Above is my newest art addition by the talented Charleston artist, Cory McBee of Modern South that she painted just for little ol' me! Beach + Abstract = PERFECTION in my book! I met Cory via Instagram earlier this year and we were able to grab a coffee and chat (in real life) a few weeks ago when were in Charleston/Sullivan's Island. It's so fun getting to know folks out from behind the phone or computer screen. Cory is uber talented and I love her modern take on beach scenes.  She is definitely #onetofollow so check out Cory's Instagram and website for more info!
***
This new wallpaper that I'm only mildly obsessed with from the new-to-me source, Relativity Textiles! I'm looking for a spot for it in my house right now! I've never seen anything like it!
***
Y'all know I love coastal blues and the Minted cyan collection is so great!
Shop the collection by scrolling and clicking on the image below:
[show_shopthepost_widget id="1741704″]
***
I love this simple and stylish (pun intended!) fencing option for small spaces via Claire Brody Designs.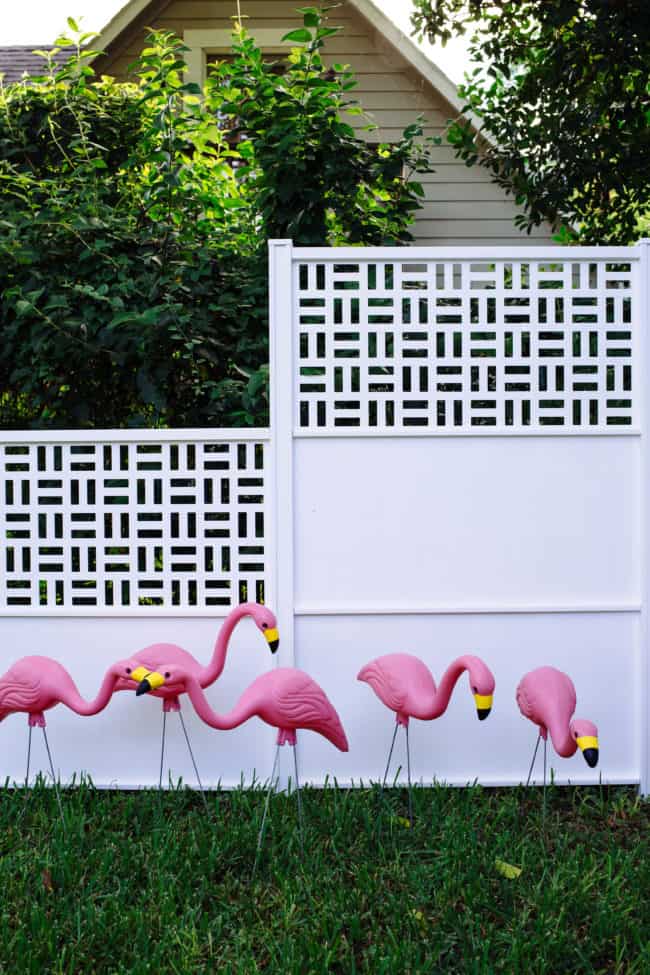 That's a wrap guys!!! Make sure to join us on our family beach week on Snapchat (simplestylings) and Instagram!!
Cheers!