Adding Warmth and Texture with Bamboo Shades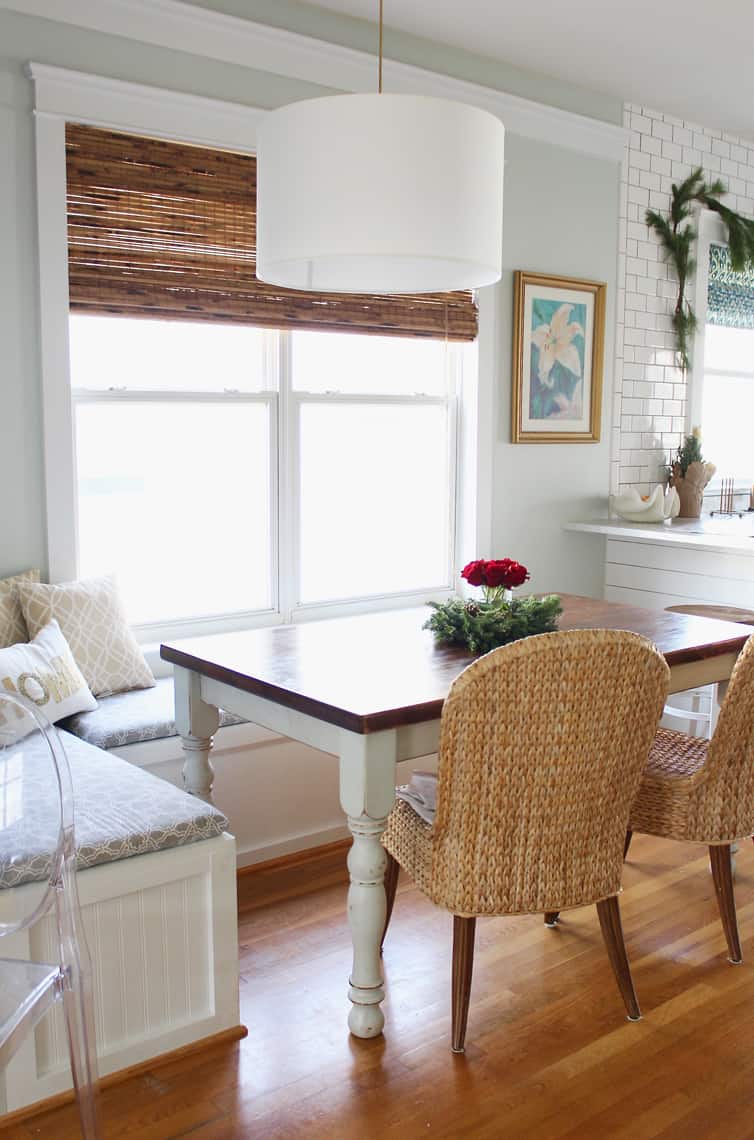 Good morning friends!
I hope you survived Monday! We did…barely :)
Today I'm excited to share our new window coverings with you guys. For someone who loathes cleaning as much as I do, the large white blinds we had on our windows were my arch nemesis. Seriously I don't think it would have been possible for them to collect more dust.
And when you try to wipe them down it's like the dust is stuck to them like gum on the bottom of a shoe. Why is that??? I've even resorted to taking them down and hosing them off in the backyard with the hosepipe. Well friends the struggle is over, at least for a few of our downstairs windows!
After.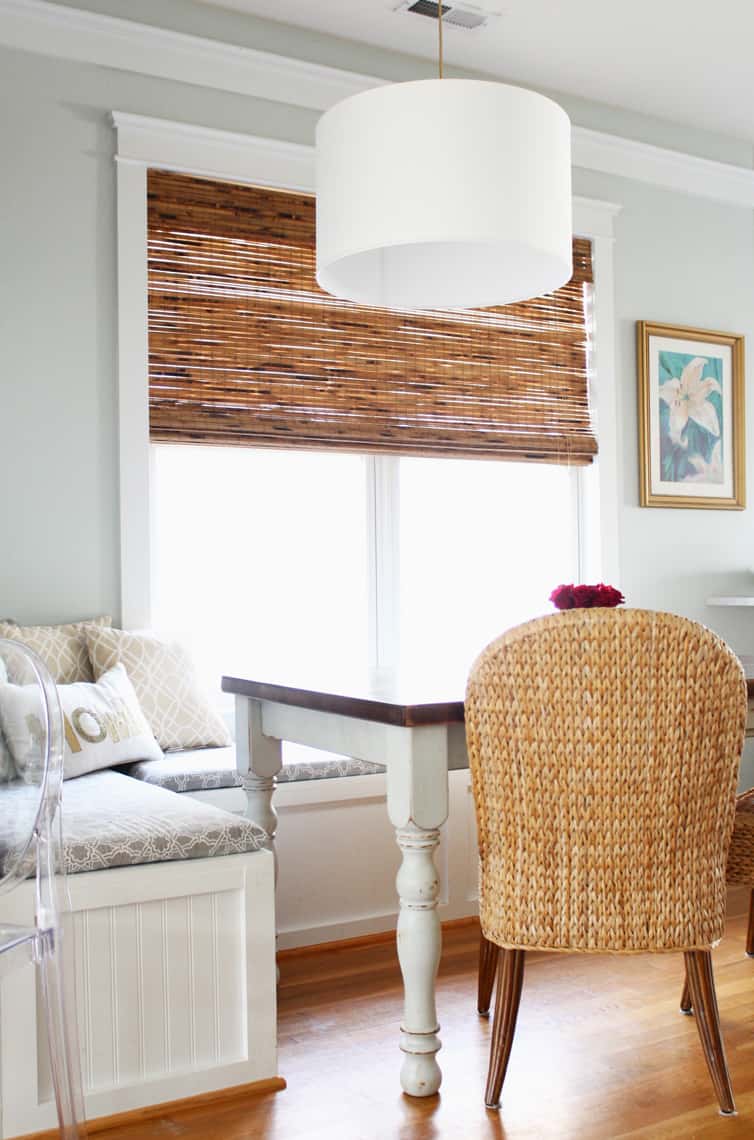 Before.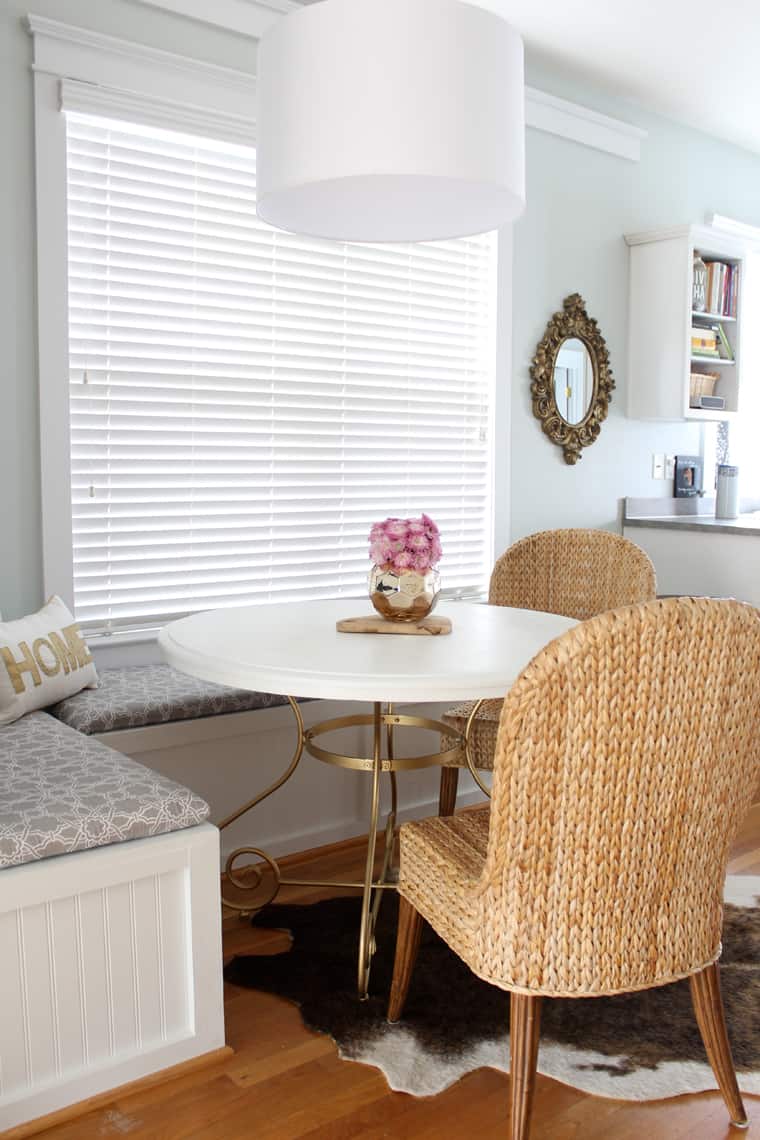 When Blindster kindly reached out to me to try their bamboo shades it couldn't have come at a better time. I was at my wits end with the current blinds!
I also wanted to add some warmth into the living room and dining room to balance out the new kitchen cabinets that I stained. The shades added the perfect balance of warmth and texture.
We get a lot of light through our downstairs windows which is great but it is very bright during certain times of the day. The bamboo shades do a great job filtering the light coming in so everything isn't washed out, especially in pictures.
After.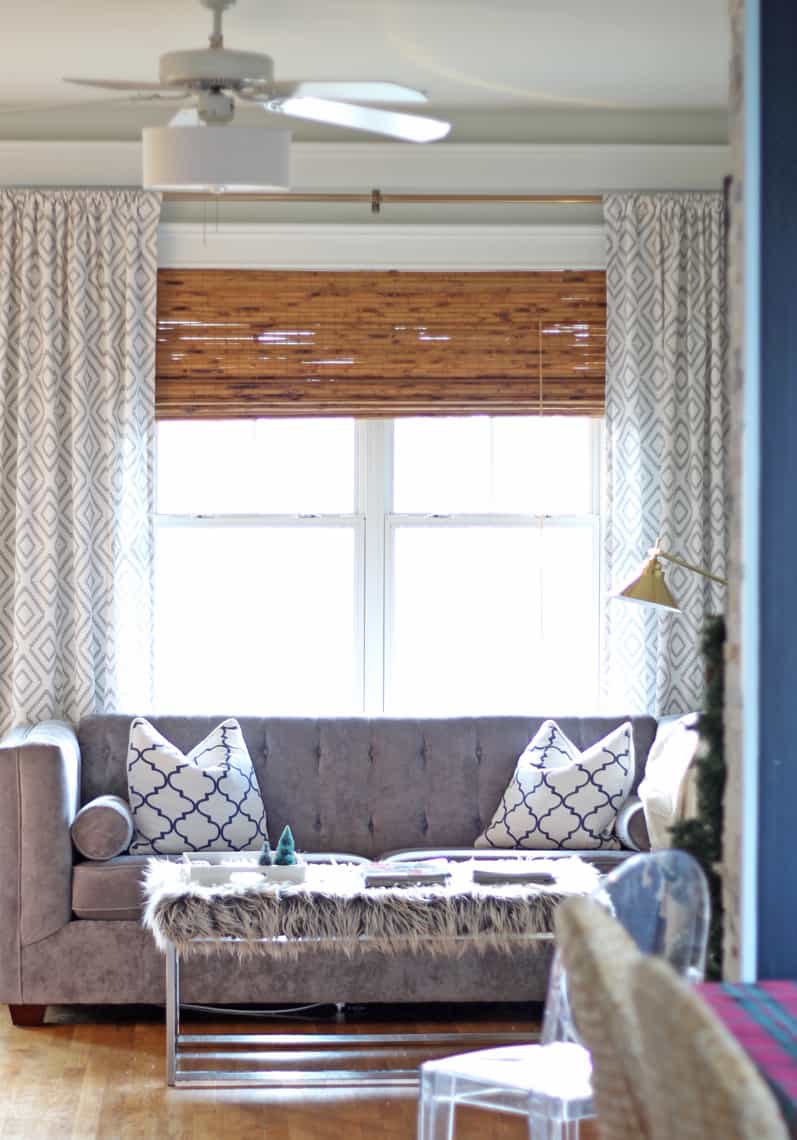 Before.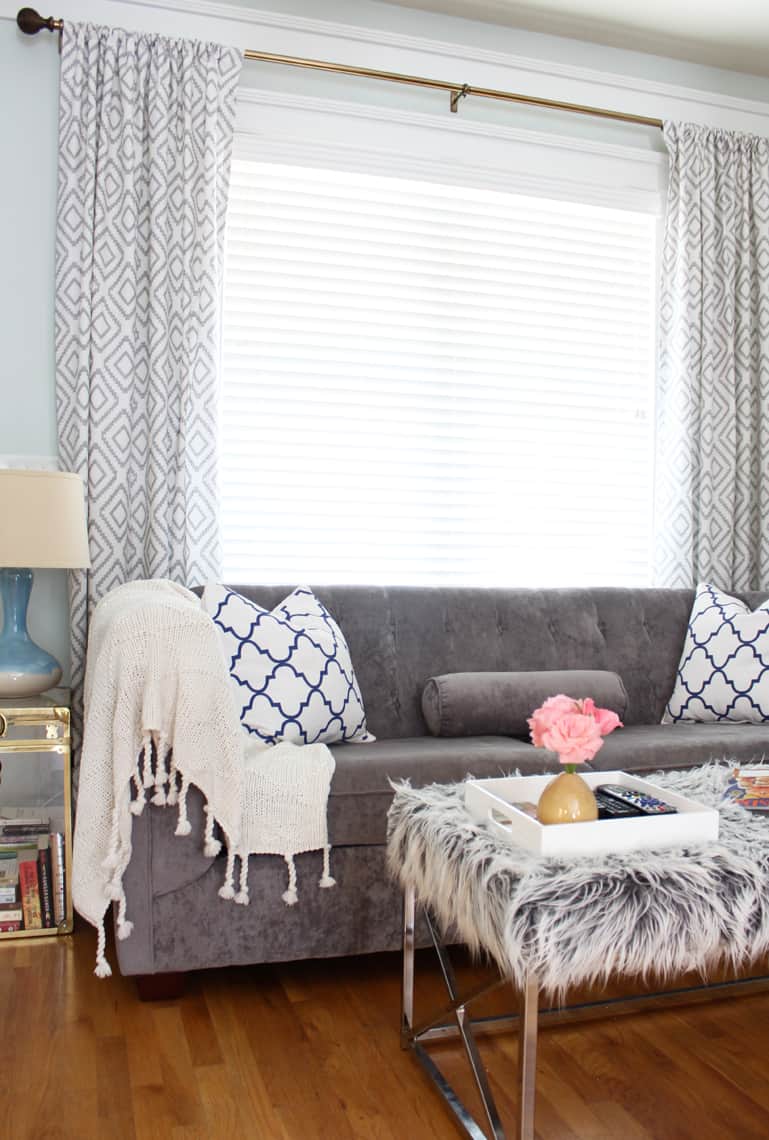 I chose the Super Value Bamboo Woven Wood Shades because I loved the Hatteras Camel color and I didn't need a liner of any kind so these were perfect. All of the shades are customizable to fit your windows and with their detailed measuring guide it was easy to get the perfect fit. The shades arrived quickly and were ready to be installed! All I needed was an extra set of hands and about 15 minutes per window and they were up!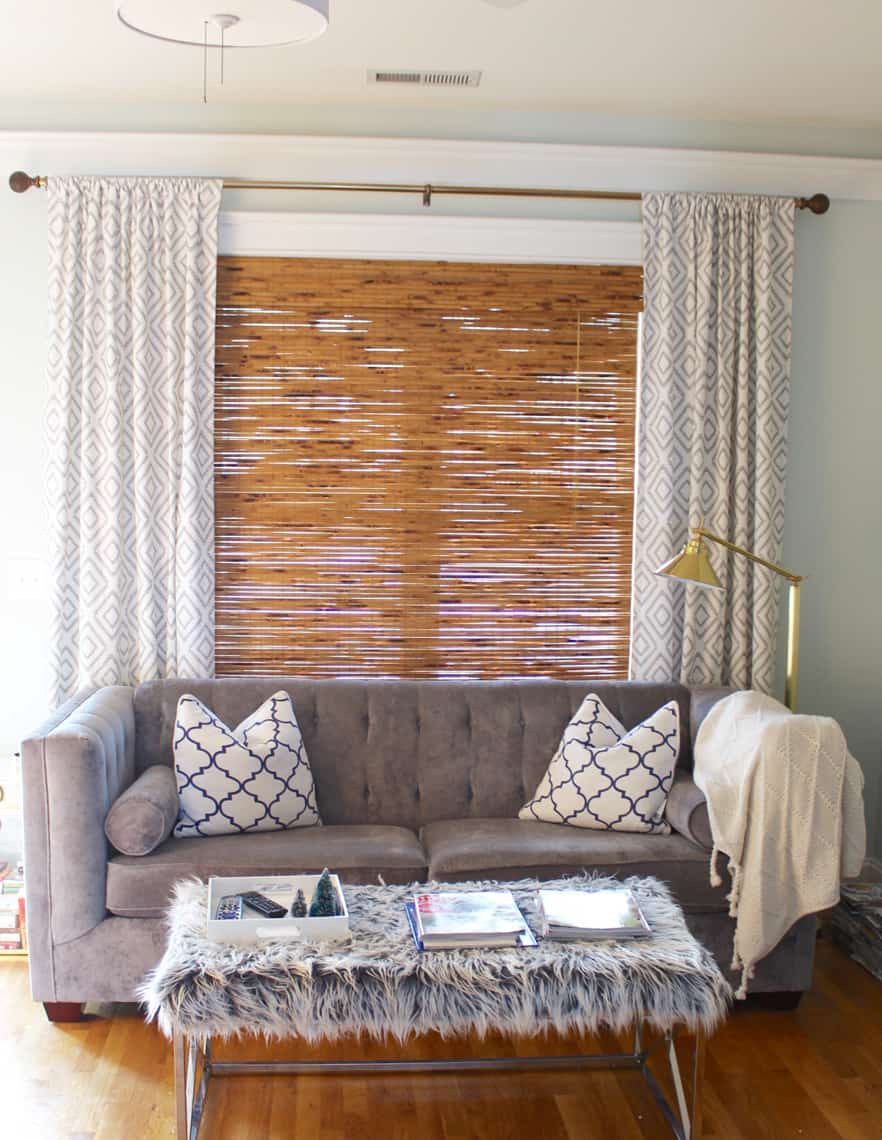 Bamboo shades are a great way to add warmth and texture to a space especially if your color palette is light and neutral. I know what you're thinking, weren't these popular a decade or two ago? And all I can say is, like all good things they come back around and I think they are here to stay!
Another reason I love these shades paired with our curtains is because it gives our somewhat builder basic house a more custom look. Our lower level gets much more traffic than our upstairs so I chose to add them here first but I hope to eventually switch out our blinds upstairs.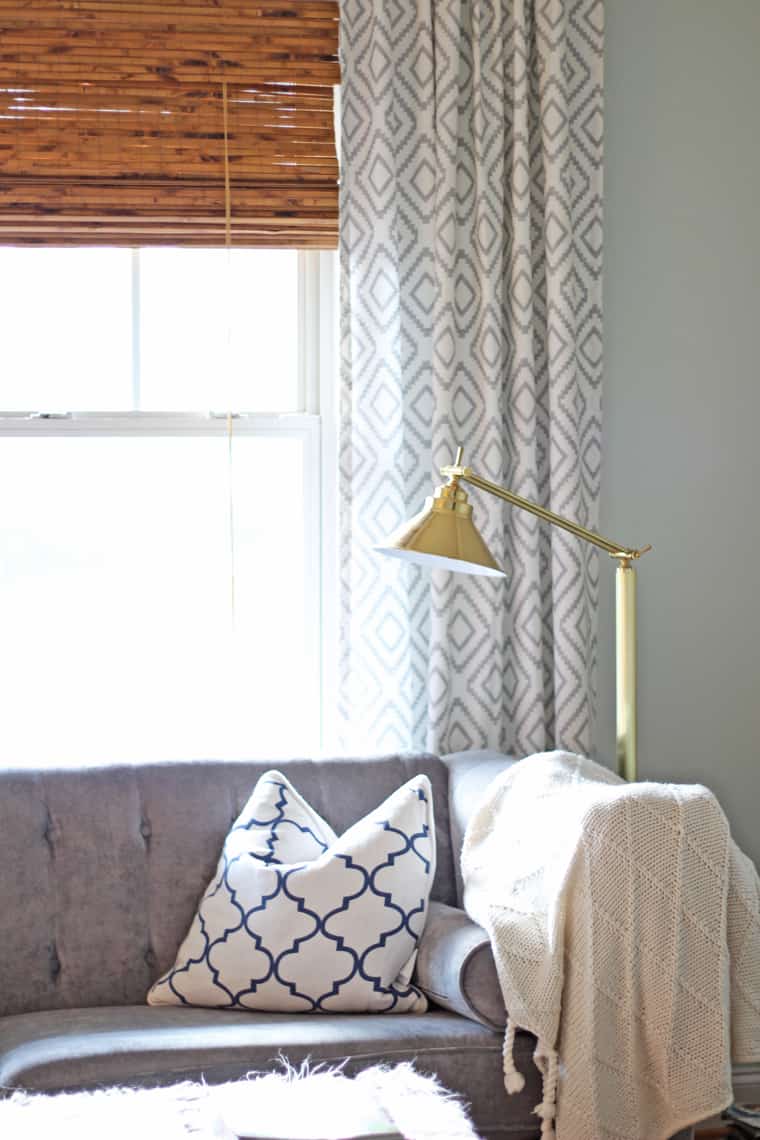 The bathroom got some love too!
After.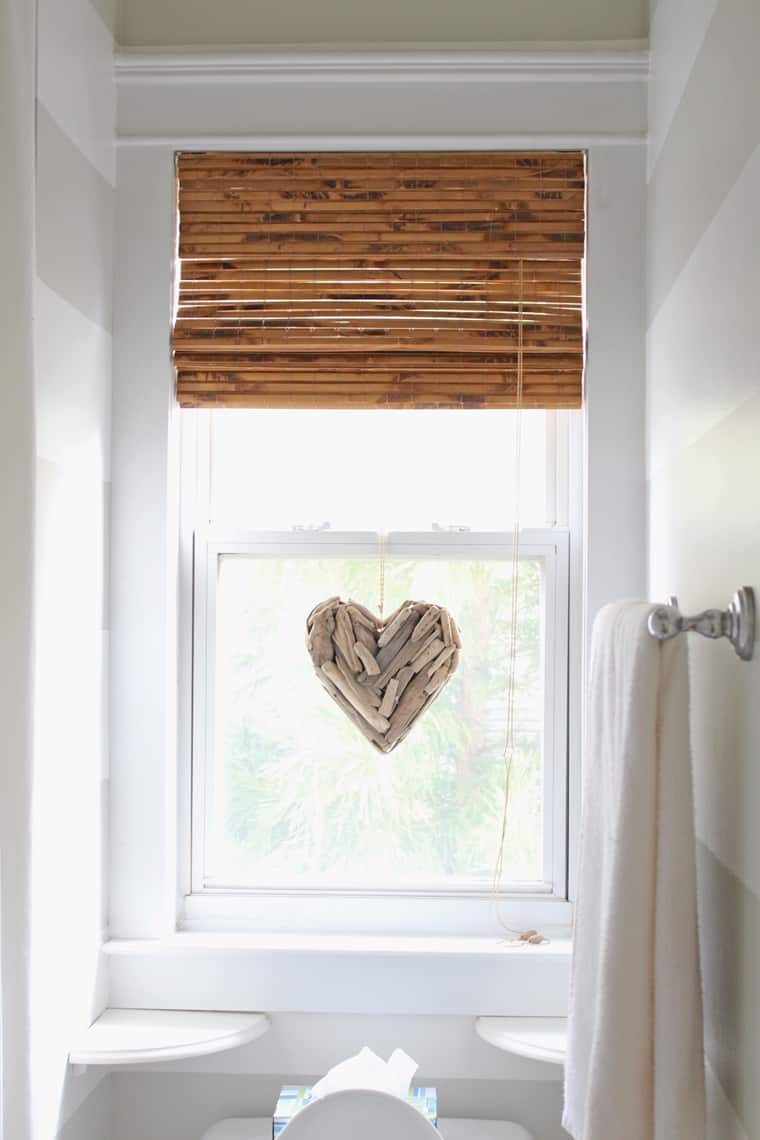 Before.
Ultimately everything I do is for him and although he could care less about what covers our windows, it does give our home a cozy feel and I truly believe that makes a difference. Home should feel comfy and secure and if that's the case here then I've done my job right :)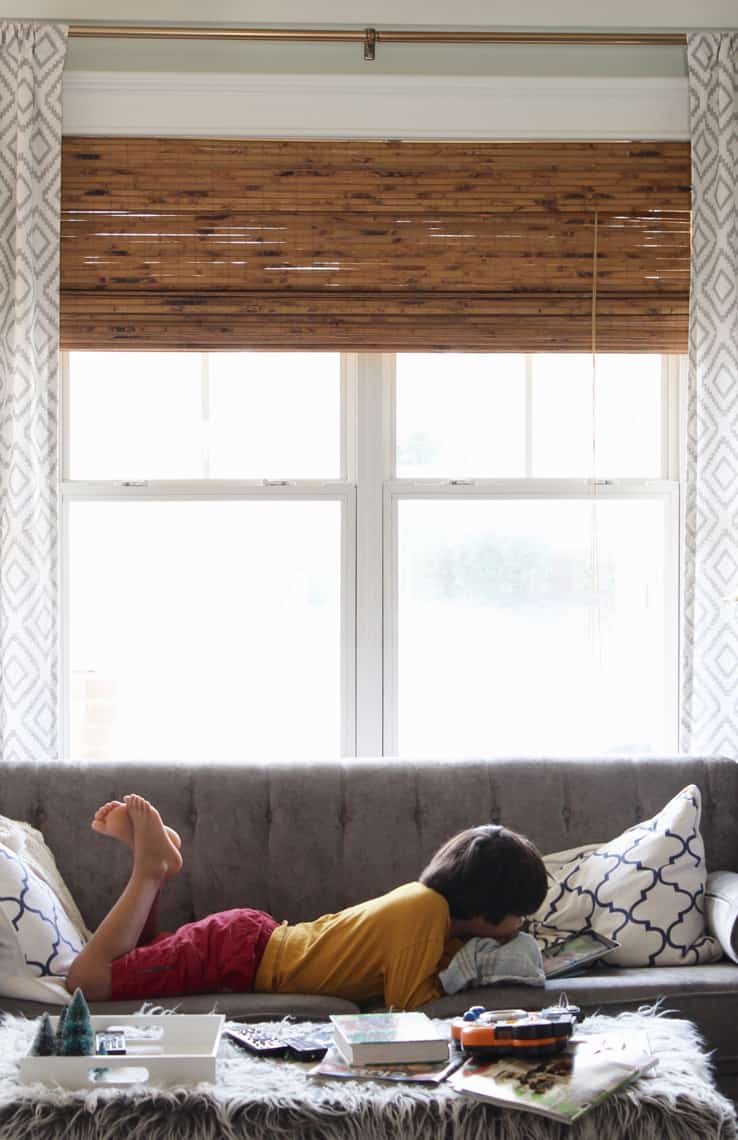 So what do you think? Is the bamboo shade trend back in business?
Definitely check Blindster out if you're considering new window coverings. I've done my research and I can't find any bamboo shades more affordable with this quality and customizable options. They have lots of other window coverings too and some really great sales going on!
Cheers!

{A huge thanks to Blindster for supplying these shades for my review and thank YOU for supporting the brands that make Simple Stylings possible. All thoughts, ideas and opinions are my own.}