Bigg(er) Boy Room Makeover with Carpet One: The Reveal
{This post is sponsored by Carpet One Floor & Home®. All designs, photographs and opinions are my own. Thank you for supporting the brands that make Simple Stylings possible!}
Bigg(er) Boy Room Makeover with Carpet One: The Reveal
Today I'm excited to share the reveal of my little man's bigg(er) boy room with Carpet One Floor & Home®.
If you read the before post you know that our biggest dilemma in this room was flooring. I wanted hardwoods so that the room was consistent with the rest of the house but my little man loves carpet. And I totally get it! I love carpet under my feet when I wake up in the morning too, but I wasn't willing to commit to carpet only.
When Carpet One asked us to give their exclusive Tigressá line a try in the form of a bound rug I knew we had a perfect solution. Win-win!
Here you can see the new hardwoods before the carpet went down. We wanted the carpet to cover most of the room.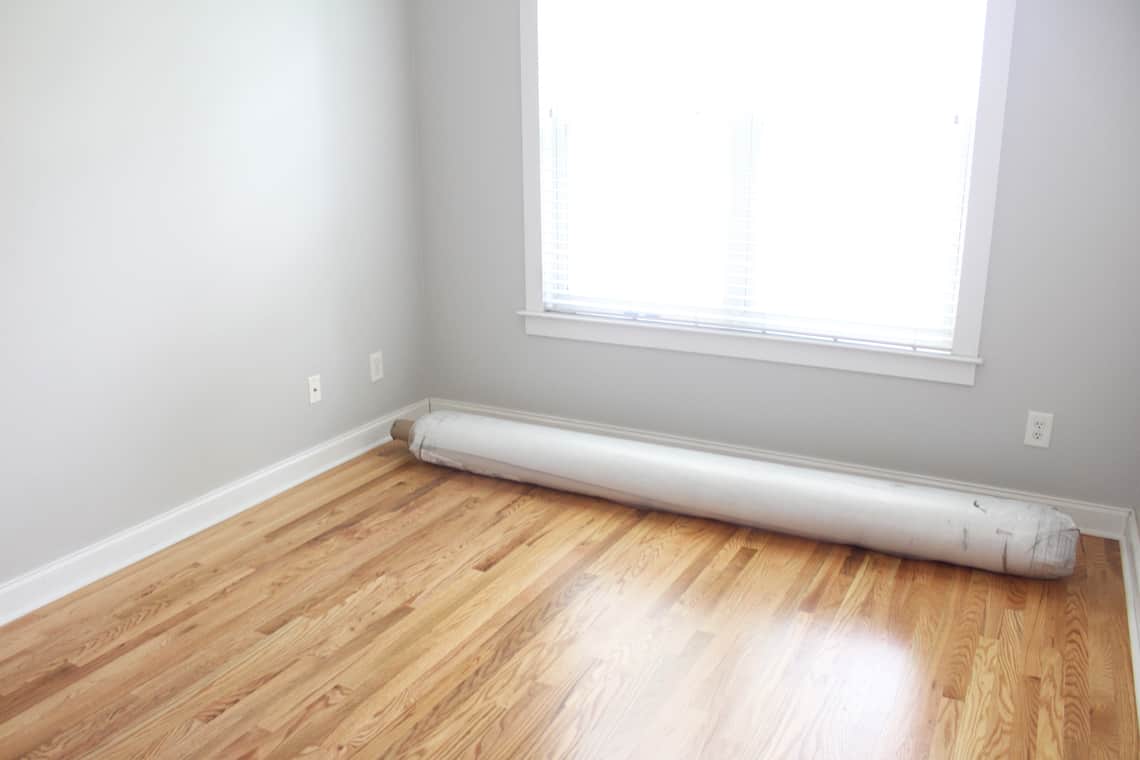 My son's room is definitely a high traffic zone so durability was important to me. Softness was most important to him. I gave him the responsibility of picking out the style and I guided him into the color choice. The Tigressá® Cherish, All Night Long III was perfect for us. We had a great experience at Warner's Rugs & Carpet, our local Carpet One carrier, and we couldn't wait to get it in the room!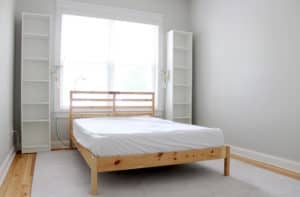 I think the gray carpet contrasts really well with the hardwoods and looks great with the walls too!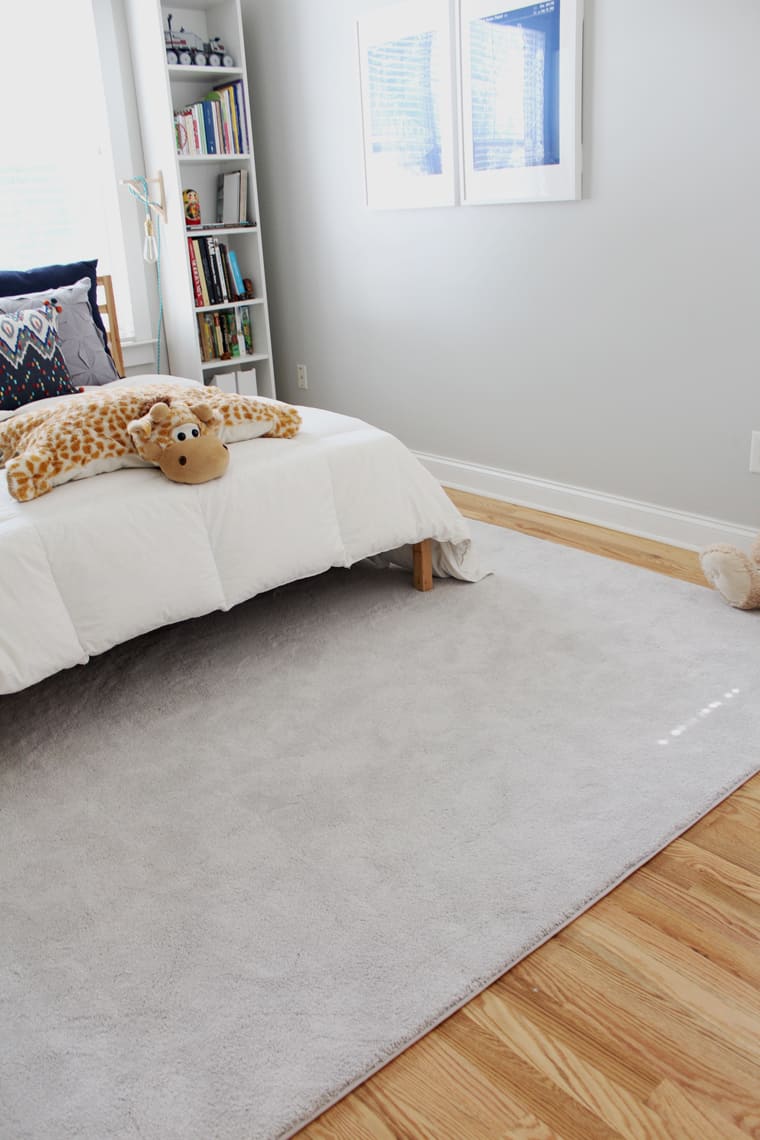 We made a few other improvements to the room; fresh paint, new (organized) bookshelves, and two fun Star Wars prints for the walls. We like to live that simple life over here so that was really it. He loves his new uncluttered room with plenty of floor space and soft carpet for when his friends come over to play.
Now we have organized bookshelves for my little voracious reader!
Although I know he's getting bigger, he still hasn't kicked the stuffed animals out completely, thank goodness. Time really needs to slow down!
What do you guys think? The room is pretty neutral with pops of color from the books and the two Star Wars prints. Just the way I like it!
If you're in the market for new carpet or a bound rug I highly recommend the Tigressá line from Carpet One Floor & Home®. We're very happy with the quality and softness of our carpet. There are so many other styles and colors to choose from!
Thanks to Carpet One for sponsoring this room makeover and supporting Simple Stylings!
Cheers and have a great week!