DIY Faux Flower Metal Letter
Happy Monday Y'all!
I'm so excited about this project I can hardly stand it!!! Well…I may be more excited that I completed an entire project ~ start to finish ~ in one weekend!!!
I've had my eye on these metal letters at Hobby Lobby for awhile but I wasn't sure where I would use one in my house. And, I already DIY'ed the metal marquee anchor on my deck so I definitely wanted to do something different.
Faux flowers have really been on my mind a lot lately too and when I was looking around Hobby Lobby they had some really great ones. So I decided I would gather a bunch of fun flowers and attach them to the metal 'H'. I also got some of the flowers at Walmart and Michael's too.
These aren't my typical fall colors (or any colors that I normally use) but I liked the combination of the whites and greens with pops of pink and yellow.
I also decided to write one of my favorite scriptures, Psalm 42, down the entire wall. I'm not sure why, this just came to my mind and I thought it would look really cool to span the whole wall.
I love these verses because they're full of doubt and struggle but ultimately end in love and hope. Isn't that what life is about? Struggle and hope to persevere?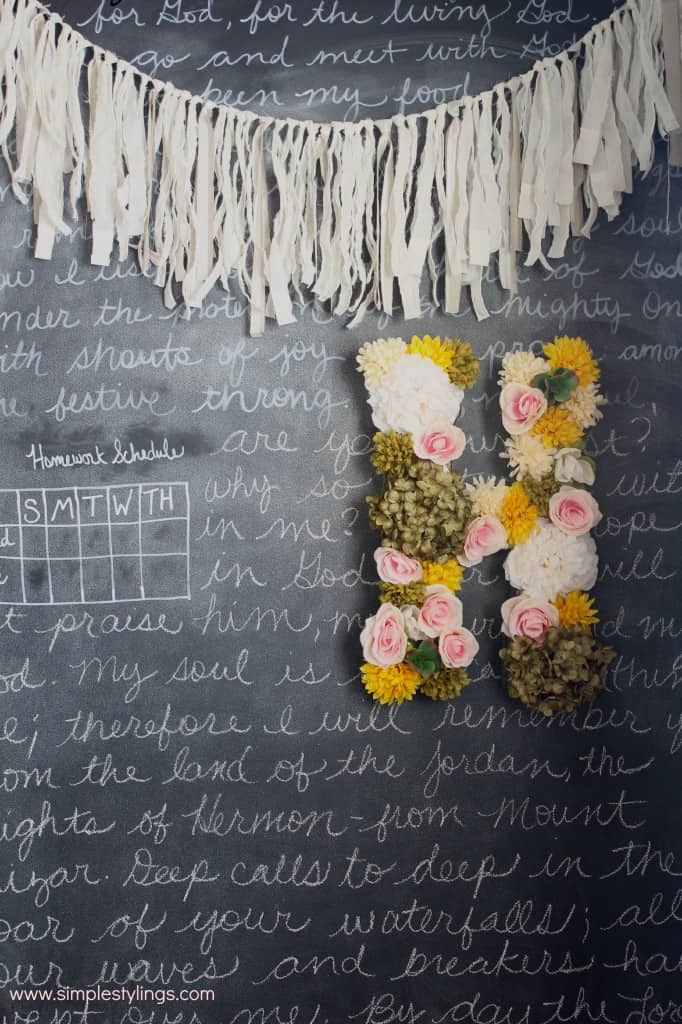 I started with this metal 'H' from Hobby Lobby. It was $29.99 but I used my 40% off coupon of course!
I laid my flowers out to get an idea of where I wanted them. Then I cut them off the branches with wire cutters leaving about a 1 inch stem.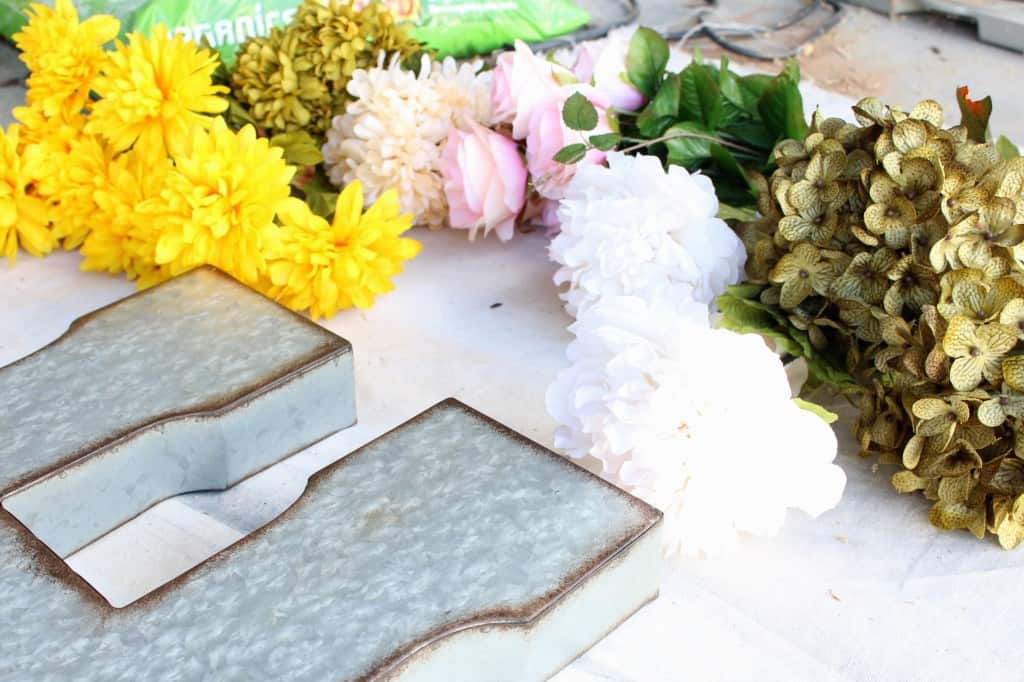 I drilled holes with different sized drill bits according to the size of the flower's stems. I would drill a hole then put the flower in to see where I wanted the next one and and repeated until the letter was covered.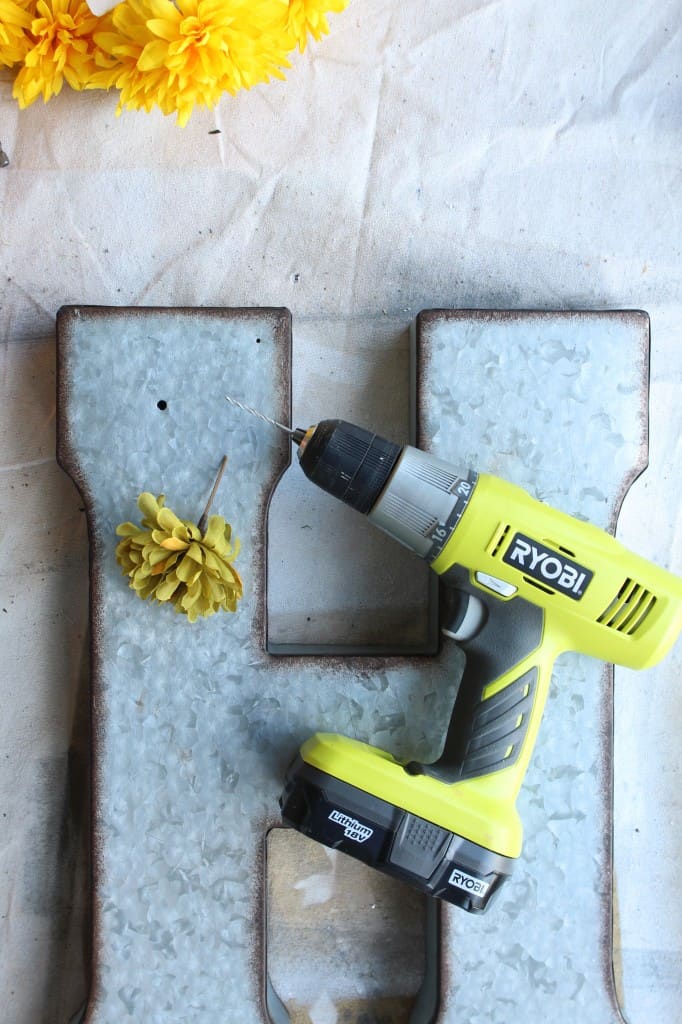 Once all the flowers were in I gently turned the letter upside down. With my hot glue gun I glued generously around the edge of the holes where the stems came through and held the stems in place until the glue was dry.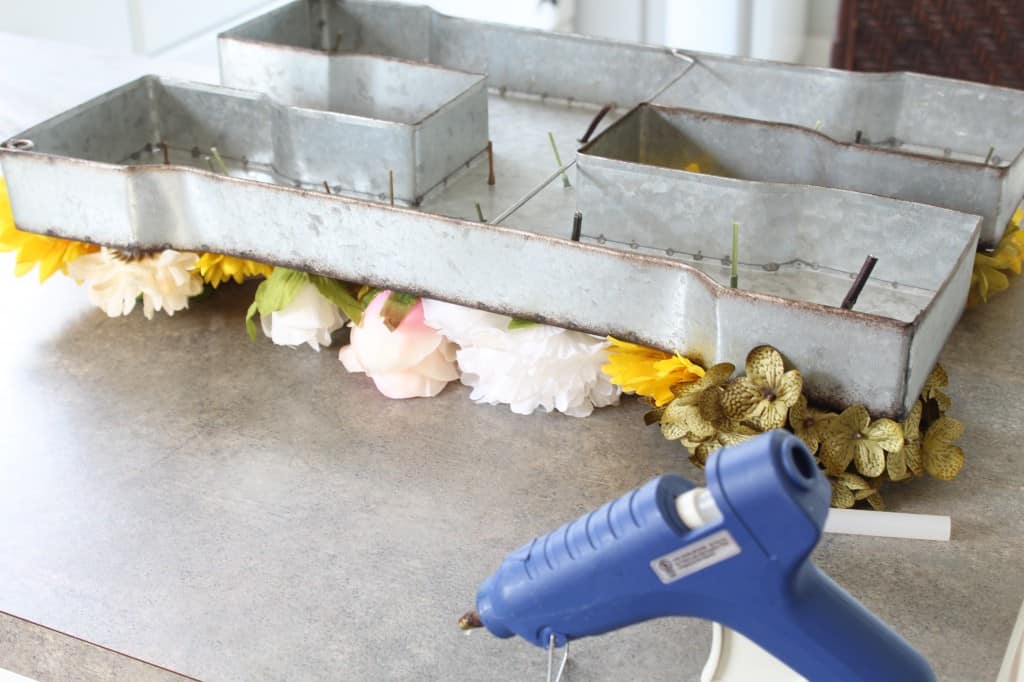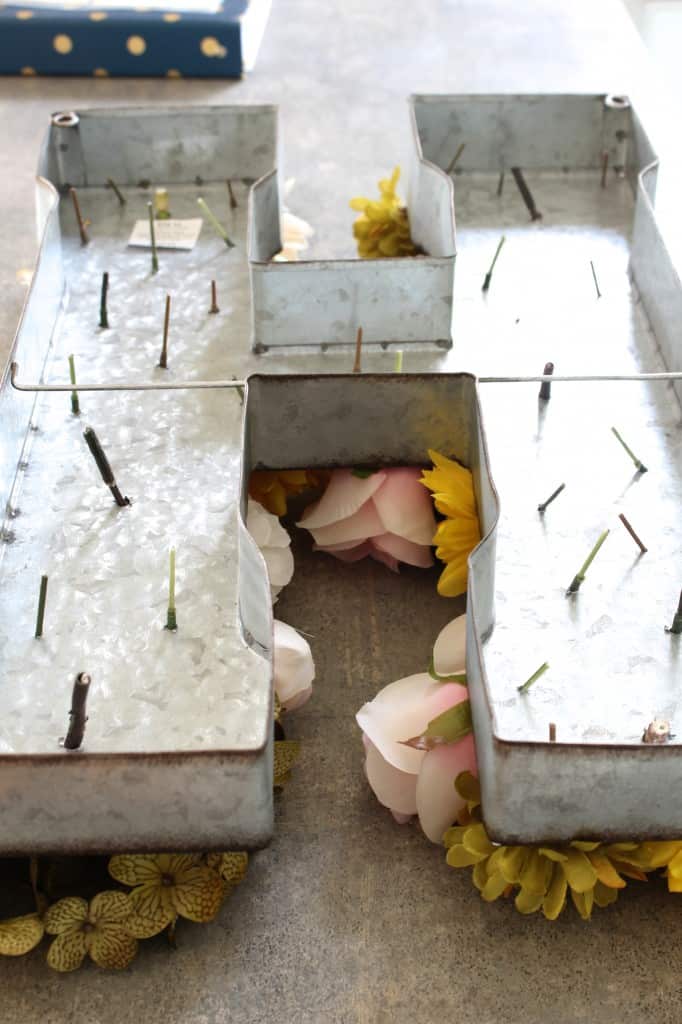 I like how you can't see the metal from the front but you can still get a little bit of the rustic metal look on the sides.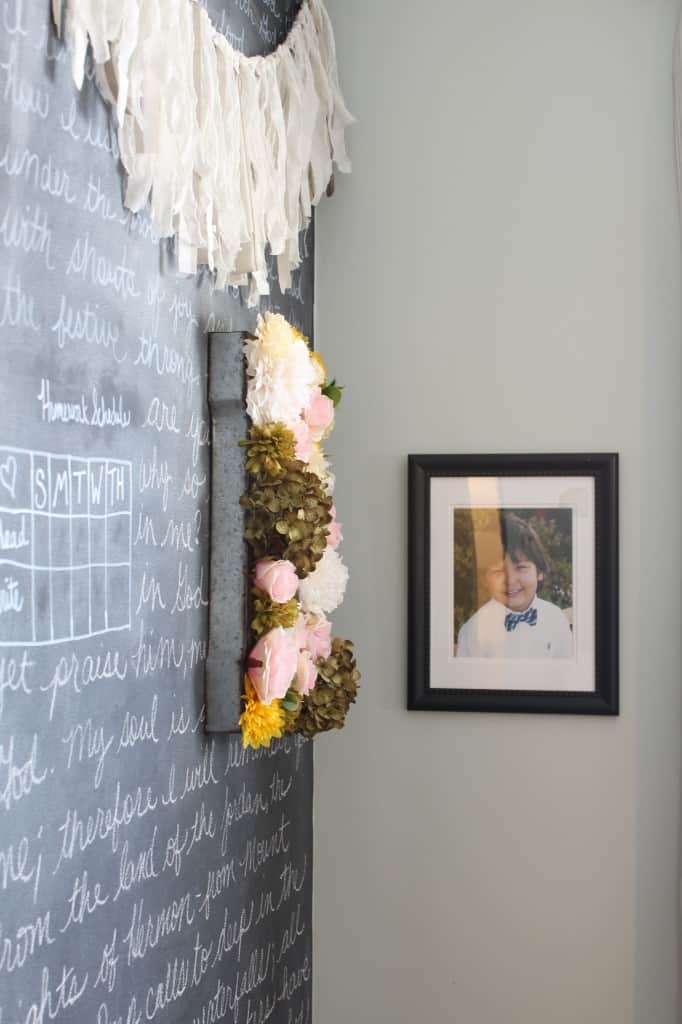 I love the vibe of this little wall in our small dining space now! Of course I had to work around our homework schedule! I asked little man if I could erase it but he wasn't having it :)
What do you guys think? I also made this fabric garland that I'll post about later this week!
You can check out our marquee anchor tutorial for another metal letter DIY that we hung outside on our new deck!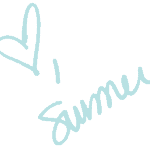 LINKING UP:
Naptime Creations // Restless Arrow // Place Of My Taste // Made To Be A Momma // Elegance and Enchantment //