Home Depot Style Challenge: Outdoor Games Reveal
Okay y'all, today's the day! My Home Depot Style Challenge post is live!
I'm so happy to be able to finally spill the beans about what we've been working on for the last month.
Eeek! See my picture down there?!?!?

So you all know Harry Potter right? We created our very own version of the Harry Potter Quidditch game with materials from none other than The Home Depot!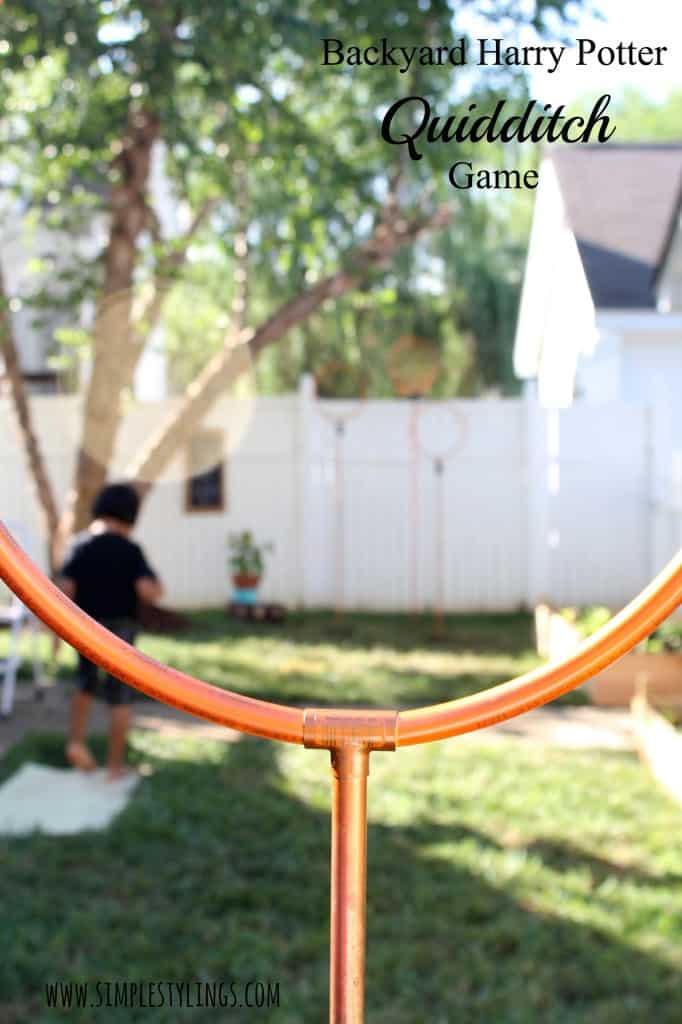 This is how we roll!
And we must get into character.
****
Here are a few games that have already posted so make sure to check them all out. There are so many creative games from this awesome group it's kind of blowing my mind!
Top:
Check out a new twist on cornhole by Liz from the Liz Marie Blog
Middle:
Camille from Planning Pretty created an whimsical croquet set
Bottom:
This Kubb Game from Mandy at Fabric Paper Glue is so cool! I actually didn't know what Kubb was until researching for this challenge!
****
So without further adieu…head over to The Home Depot's Apron Blog to see my full post with loads of pics and details!
And stay tuned for more of the "how to's" to come!