Roadtrip Reality: 48 Hours in Old Town Alexandria, VA
Hey, heeeeyyyyy!!!! The week's almost over y'all! For some reason Friday can't come soon enough for us this week and we've had great weather so I'm itching to get outside and play! I usually don't go to CrossFit on Saturday or Sunday so, weather permitting, I'm trying to get us outside at least once on the weekends for some activity. We usually ride our bikes but will do more hiking when it warms up a bit!
Roadtrip Reality: 48 Hours in Old Town Alexandria, VA Town
I had hoped to get this post up before Christmas but things just didn't work out that way. But at least you get to look at pretty pictures of Old Town Alexandria, VA all decked out for the holidays!
I've been to the DC area twice now over the past year and have really fallen head over heels for Old Town. It's like a secret little gem amongst the hustle and bustle of our nation's capital. I was in Alexandria last spring for the Lowe's Spring Makeover and when I returned to DC for the Diet Coke party I chose to stay in Old Town again.
Unfortunately some of our family was hit with a bad stomach bug just before my last trip and my other half pulled the short end of the stick. He was supposed to join me on this little work/fun adventure but instead I had to do all the sight seeing solo :( Good thing is I can guarantee you there will be a do-over!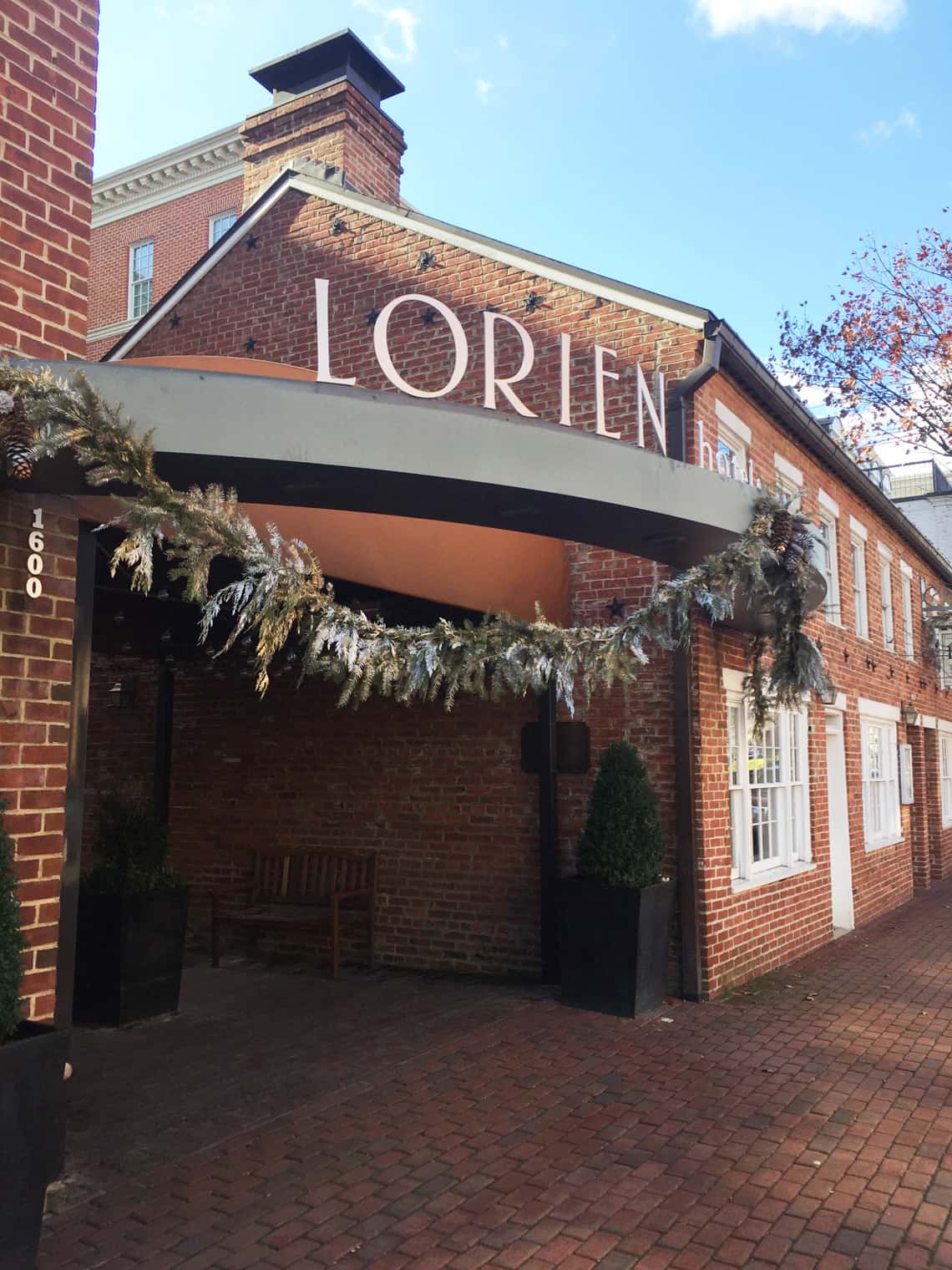 This time around I stayed at the Kimpton Lorien Hotel on King Street and I'm not kidding when I say it was AMAZING!!!! The bed and bath were luxurious and the room was so spacious. The design was modern but the furnishings cozy. And there was a cute little balcony that overlooked the courtyard entrance and out onto vibrant King Street.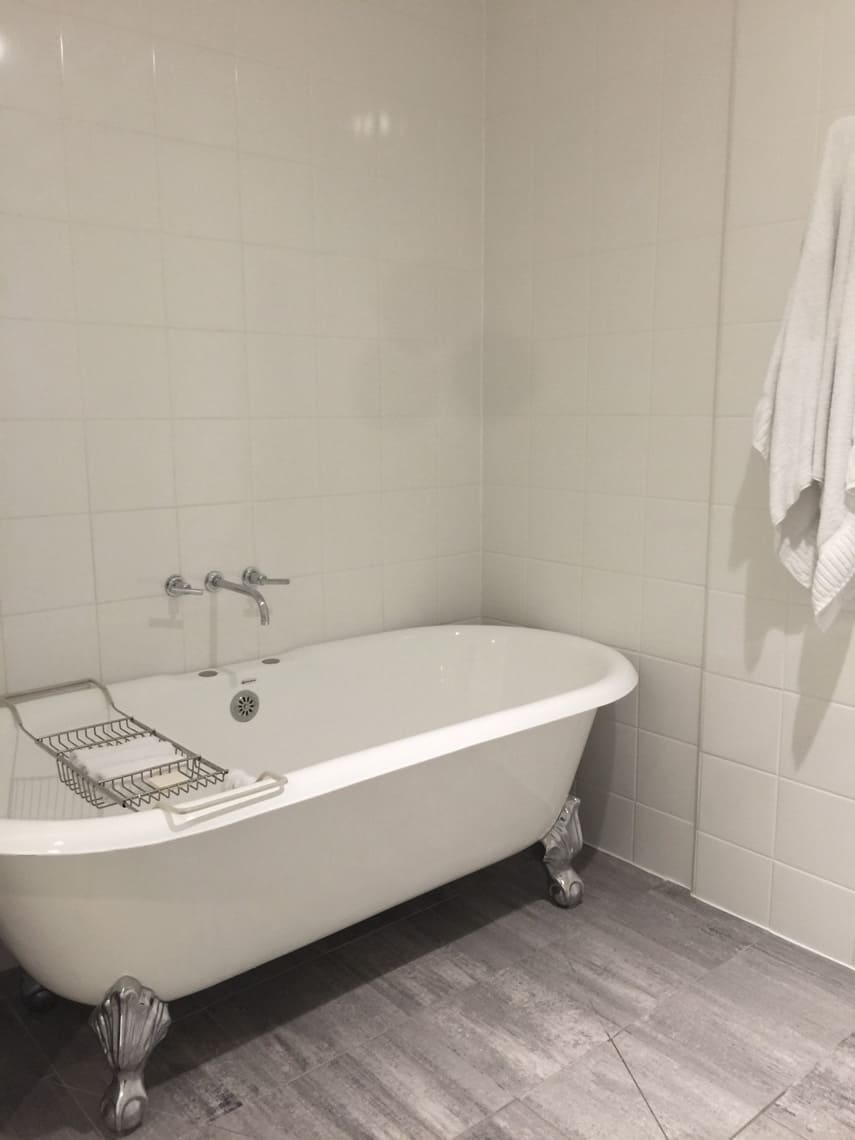 How cool is the bookshelf in the lounge of the hotel with white covers on all the books?!?! Right up my design alley!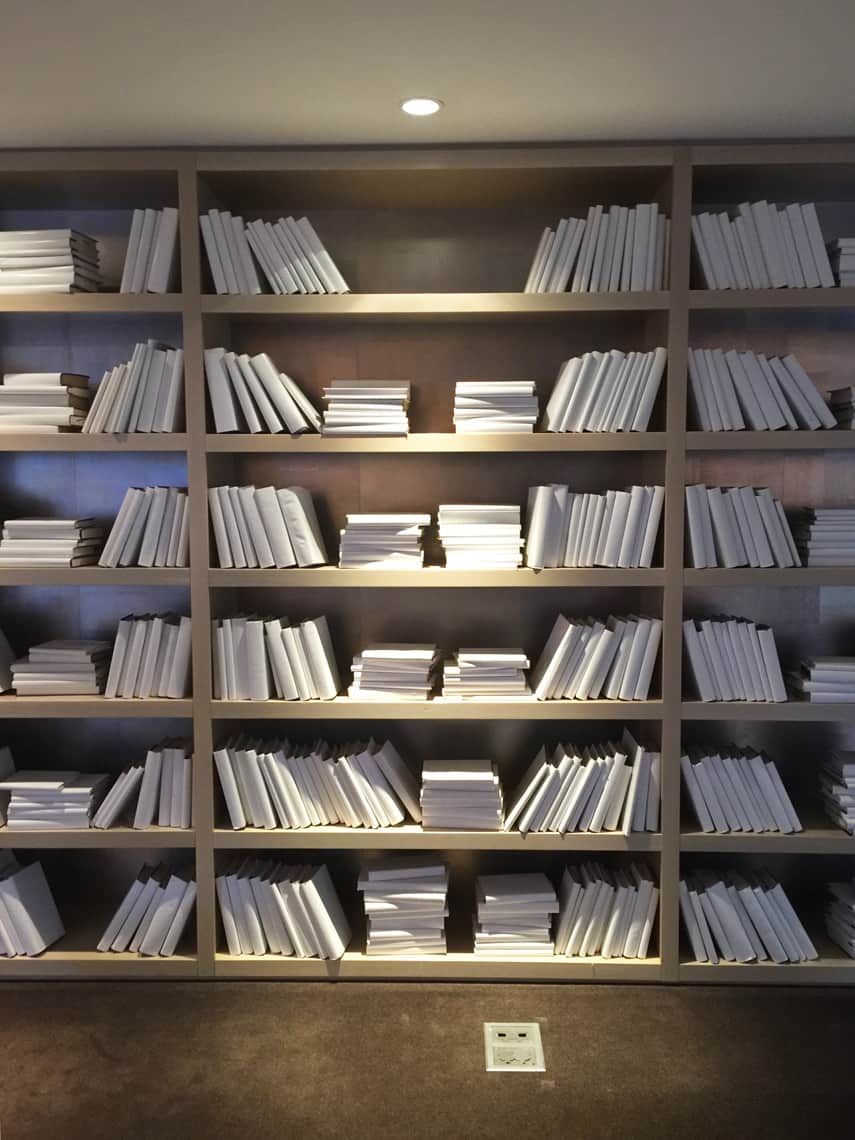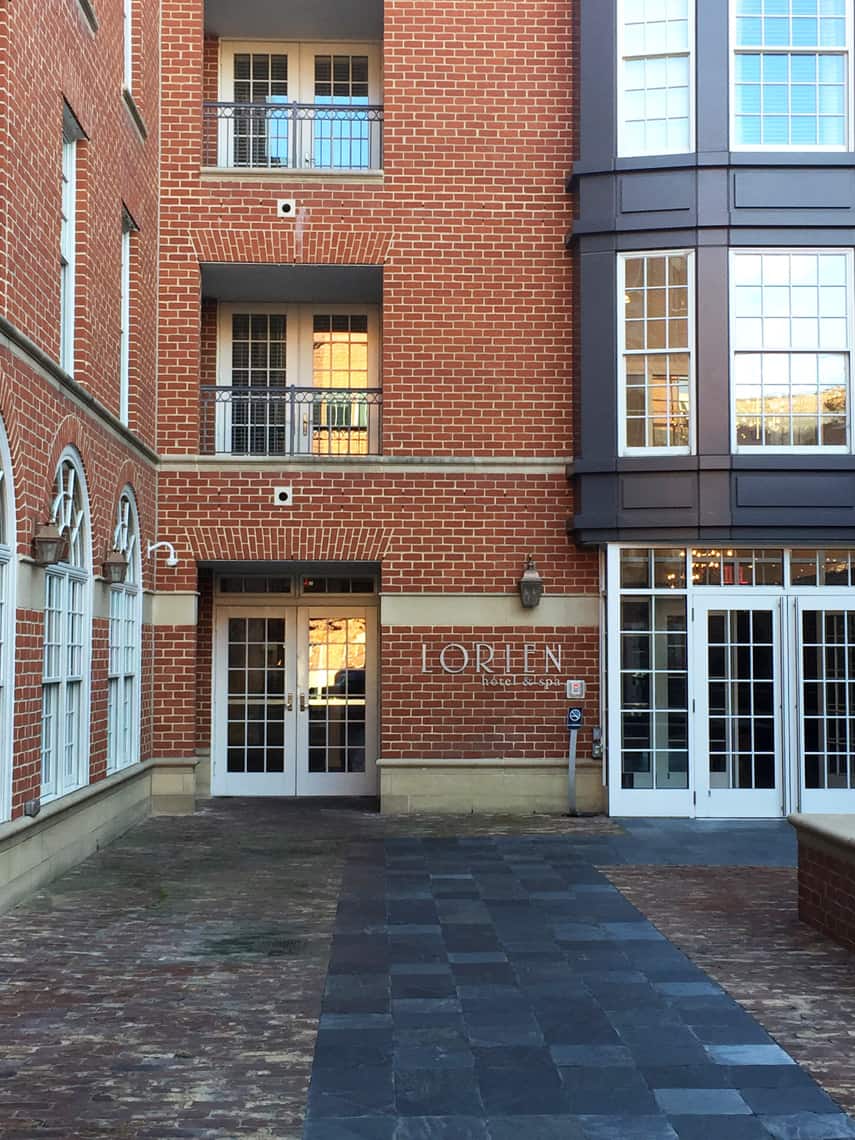 One of the main reasons I love Old Town so much is for this very restaurant – BRABO Tasting Room. It's a cozy little Belgian restaurant snuggled into a row of brick shops, restaurants and cafes. The food is fabulous and the ambience is equally great. I go for the mussels every time and the wine is really good too!
And guess what, it's a Kimpton Restaurant (same company as the hotel), and I never would have guessed it wasn't a mom and pop shop. Next time you make it to Old Town this is a must!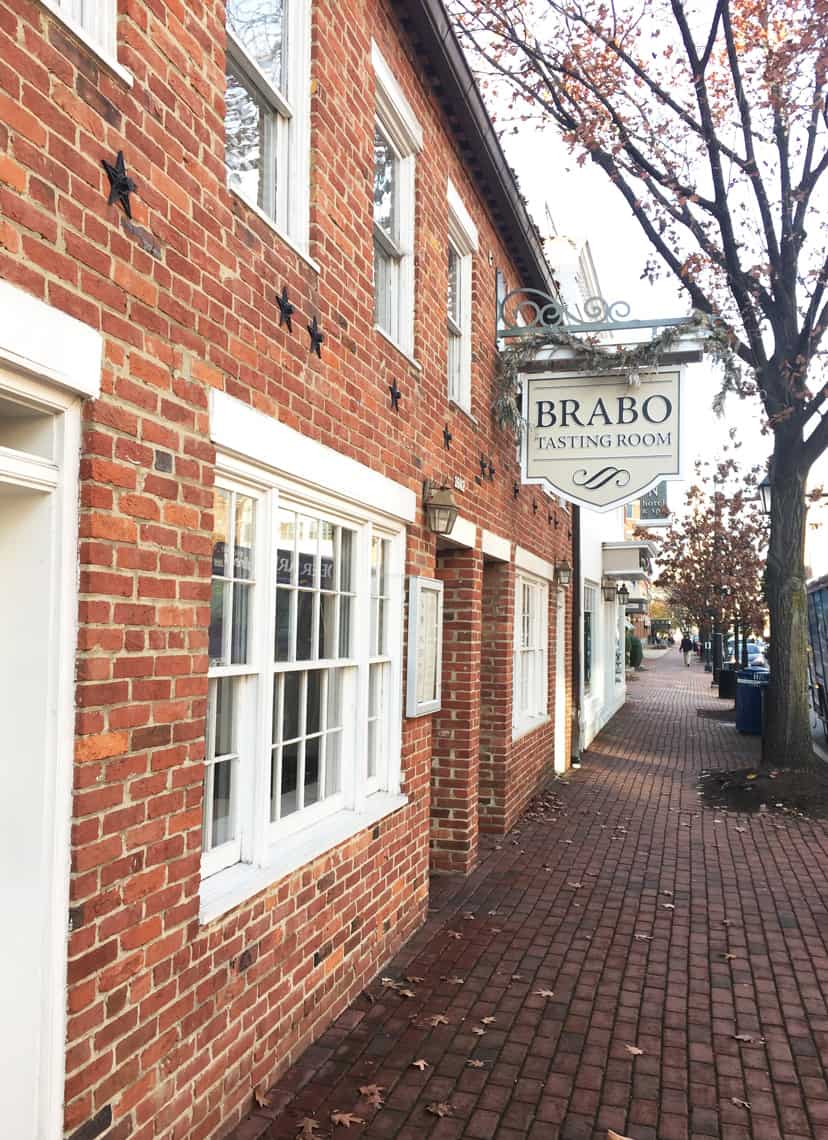 Old Town is such a wonderful place to stroll through the streets window shopping and exploring the alleyways. You'll often find yourself wandering down one cobblestone street after another in awe of the beautiful homes and architecture.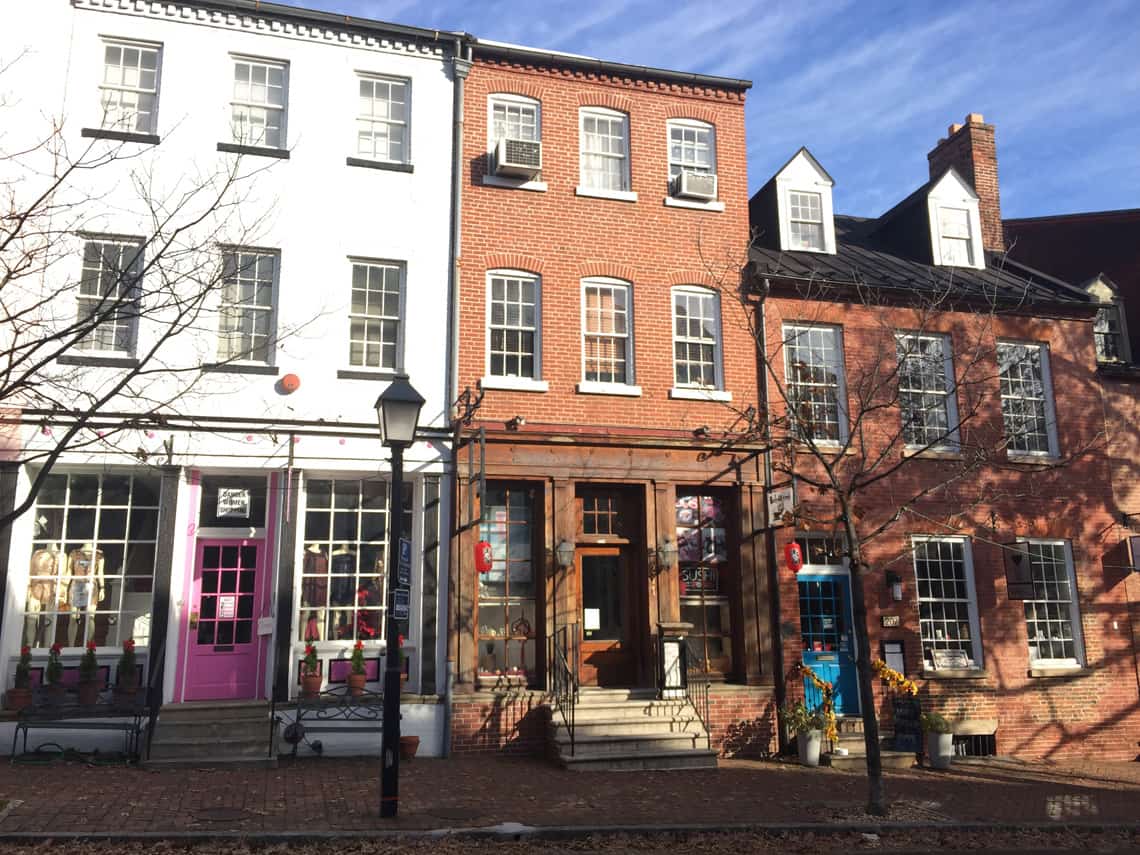 Of course I love a good coffee shop and Misha's was one of my favorites!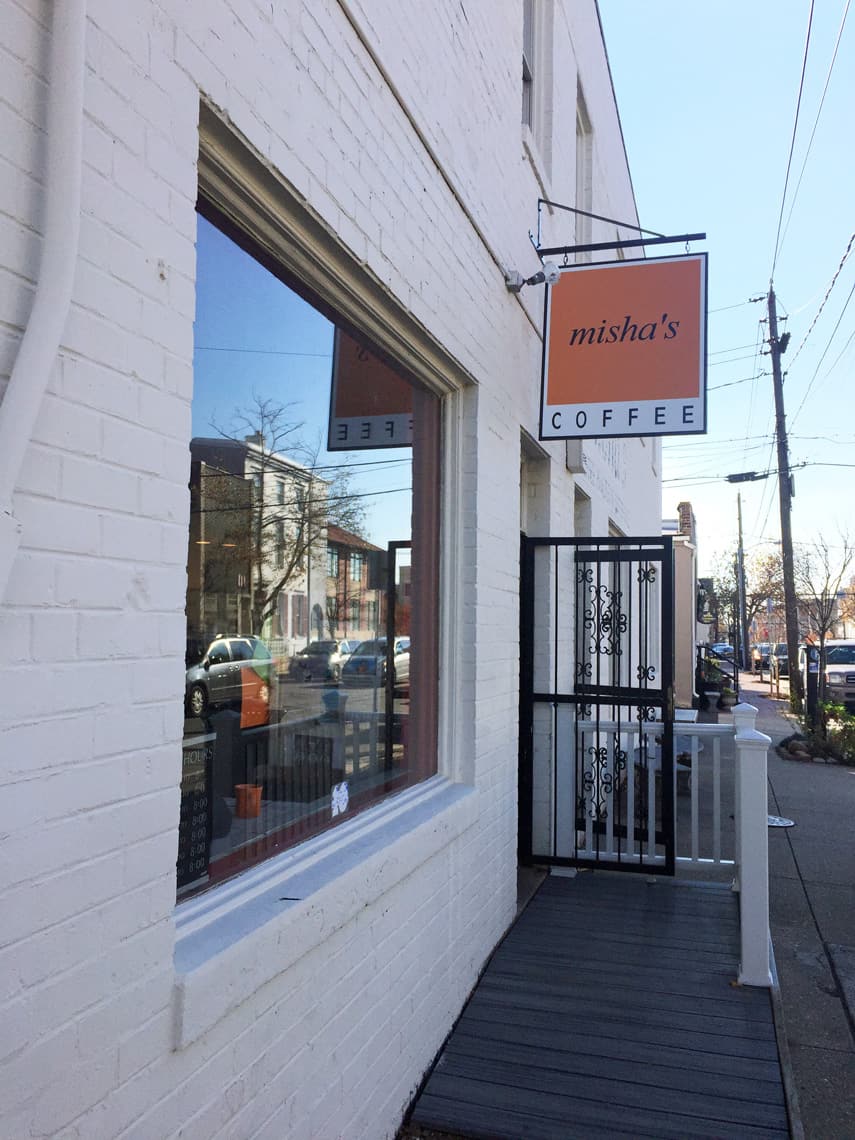 More lovely streetscapes. The charm and character of this little town amazed me! I could walk up and down King Street all day.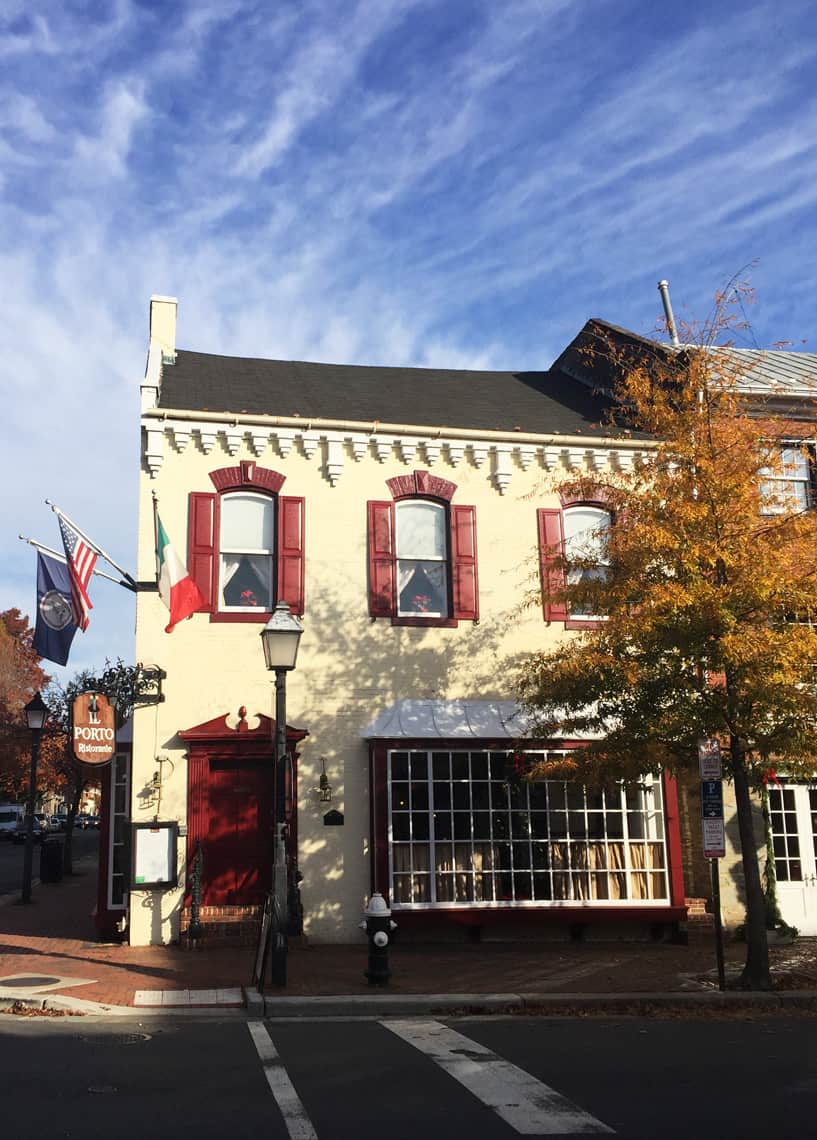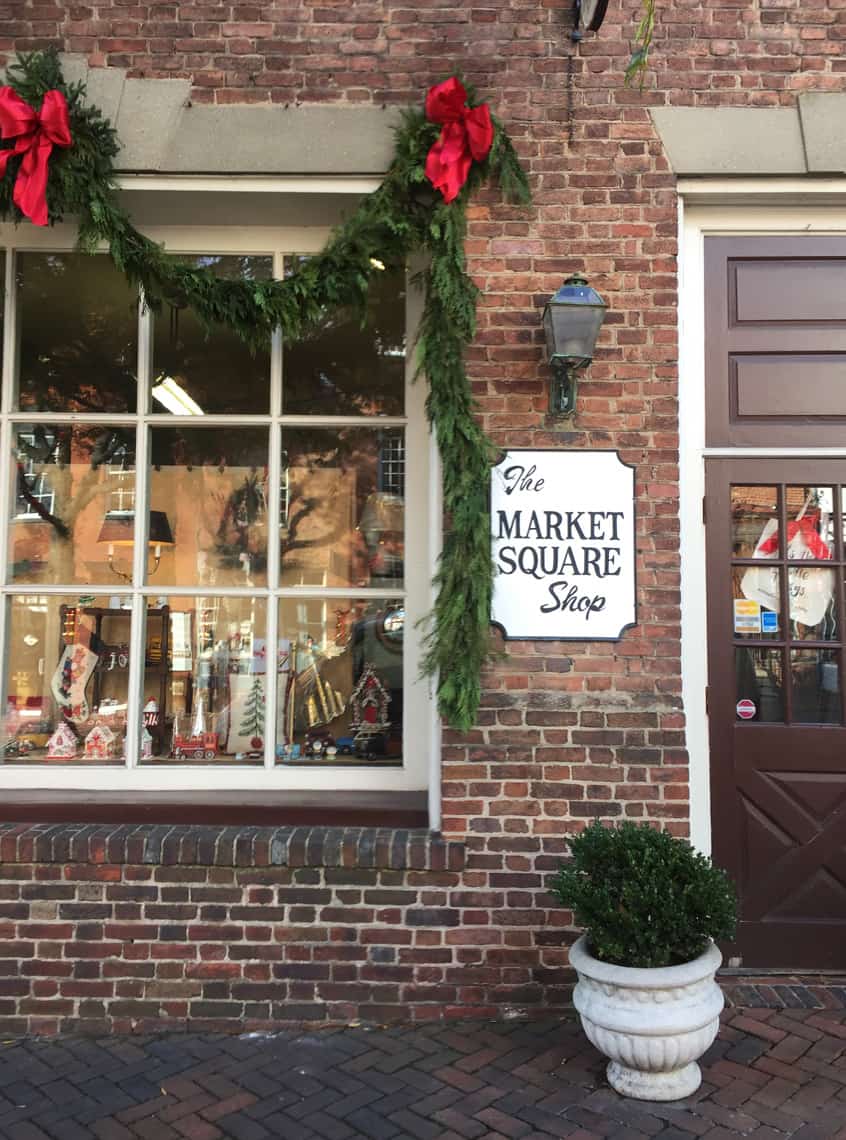 We ate at Virtue Feed & Grain on my first visit and it was a great spot! There is a small patio on the side where you can just catch a glimpse of the waterfront and the atmosphere was contagious. The food was delicious and the cocktails were too!
The Lucky Knot is a cute little preppy gift shop and clothing store that was fun to explore.
I loved seeing the trolleys and the ever changing leaves on the trees in December!
One of my favorite things about Old Town is the vintage and thrift store shopping! There were so many little shops you could poke into and find great treasures like this one! I didn't make it here but I heard that Red Barn Mercantile is another great place to stop in!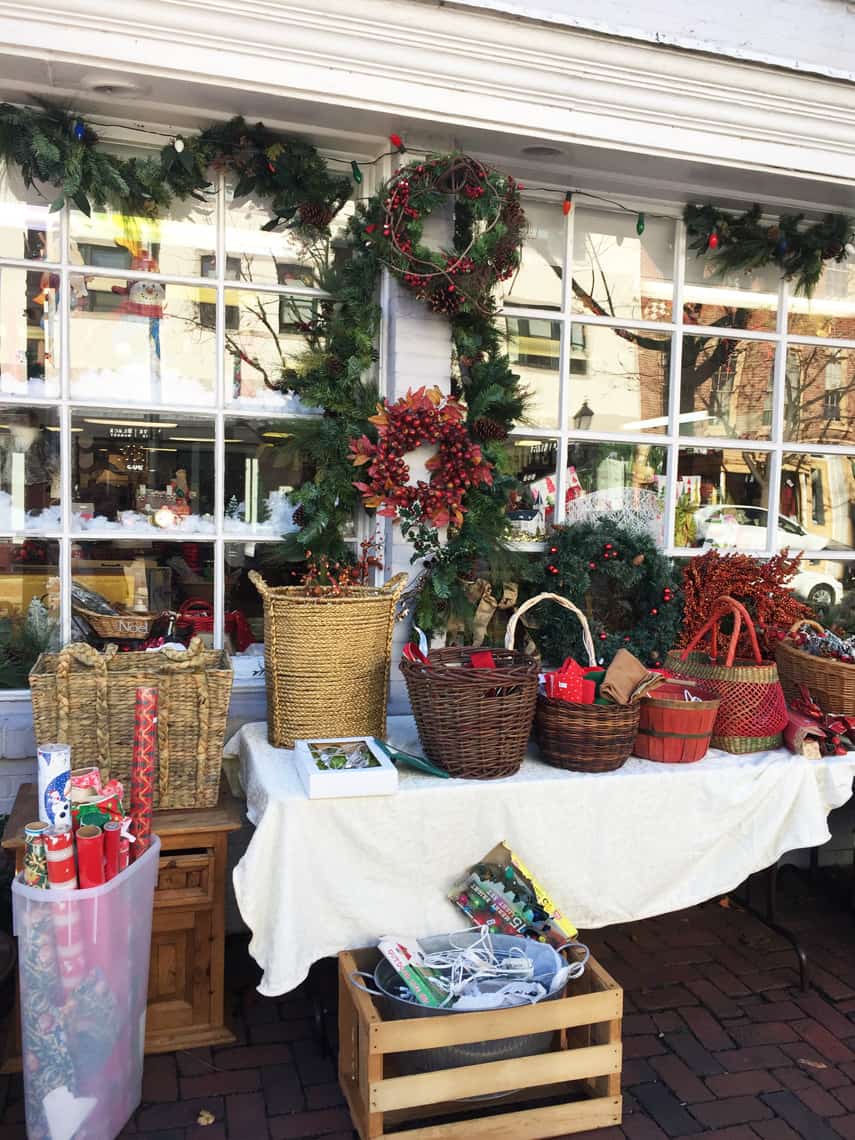 I just liked this cool tree in front of this building so I snapped it :)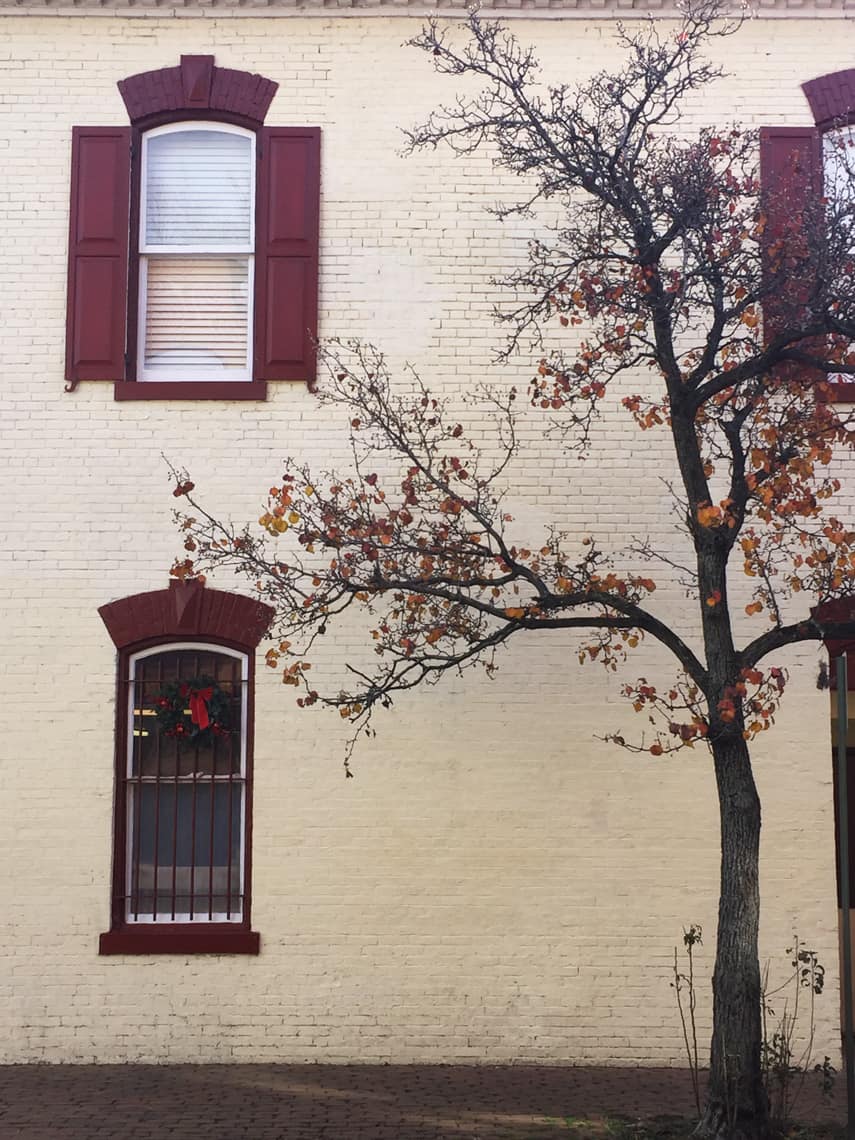 Another great spot is Daniel O'Connell's! We didn't eat here but we did taste some good beer in their upstairs bar. The inside is so cozy, full of brick and wood, exactly what you would think of a traditional Irish pub.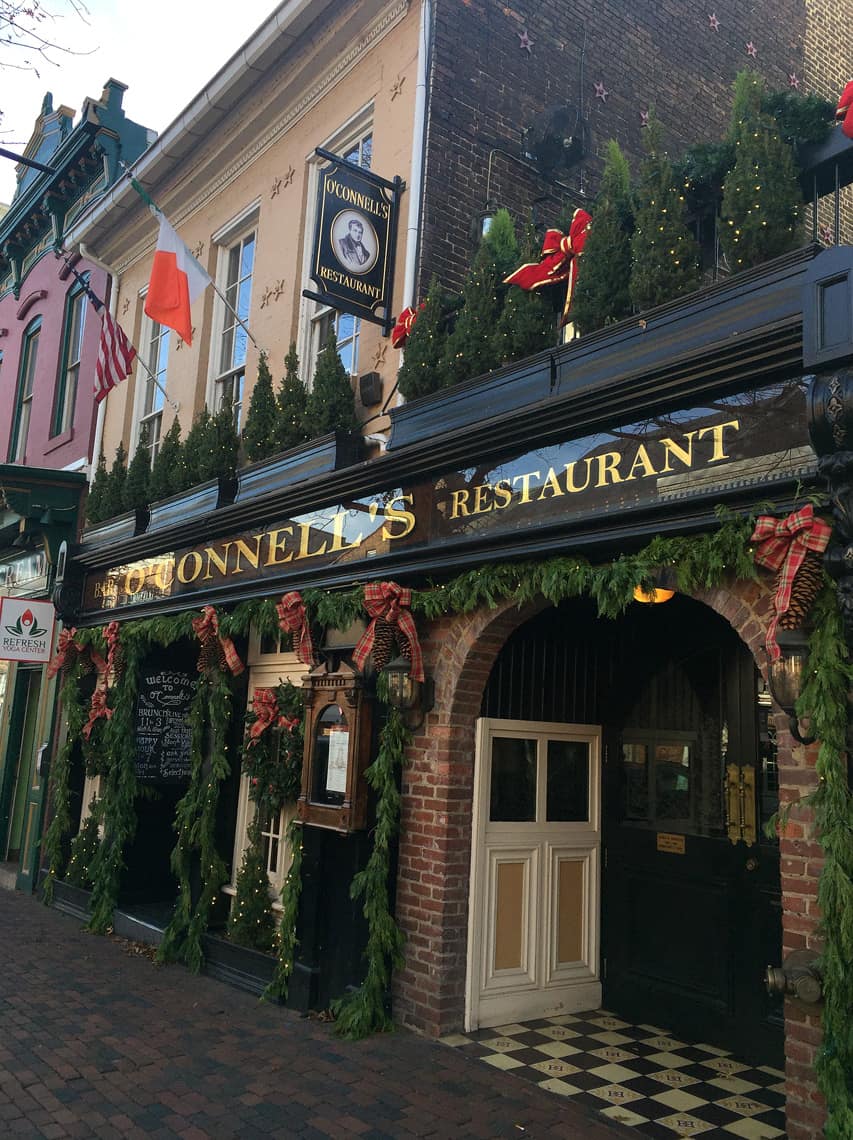 I'm mean have you guys ever seen so much gorgeous, fresh garland?
When you make it to the end of King Street you basically end up at the bank of the Potomac River and it's the perfect place to walk around, feed the seagulls and take in the views. We didn't make it to either of these restaurants but I hear that Blackwall Hitch and Chart House Restaurant are two great spots for waterfront dining.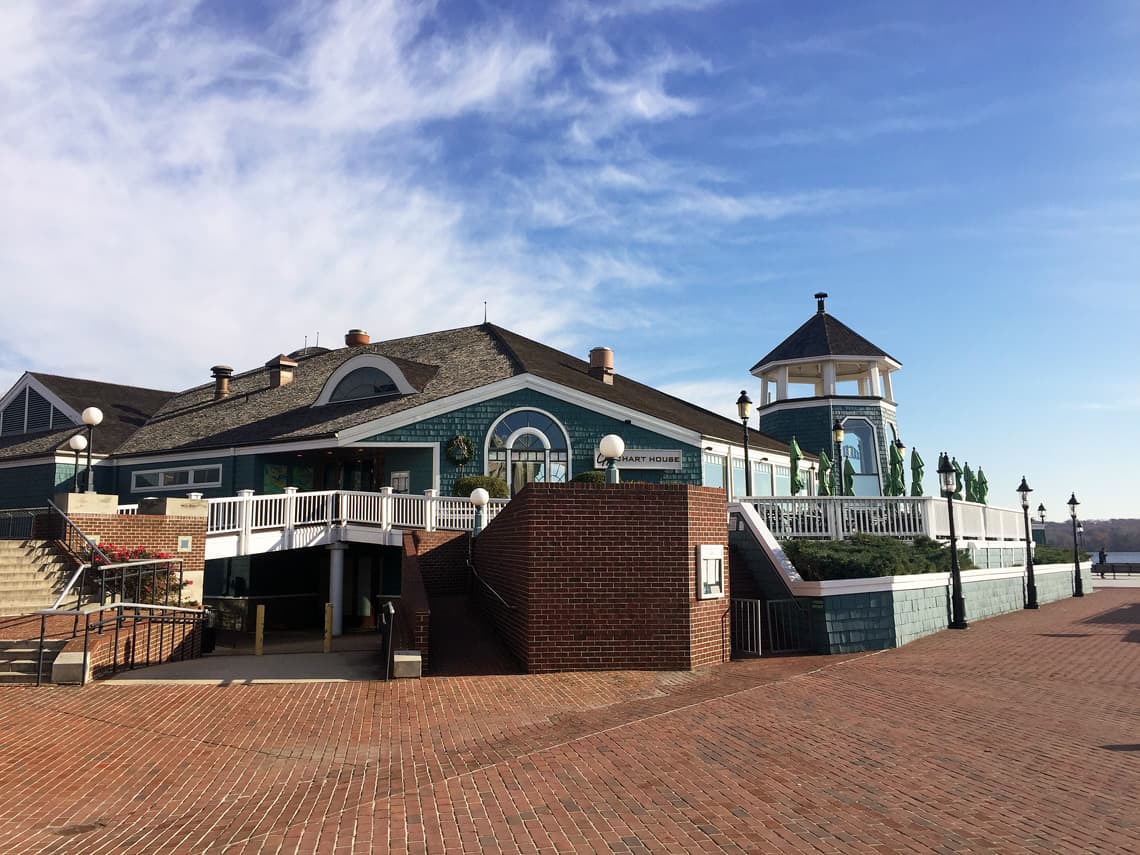 The Alexandria City Hall is so pretty and it hosts a farmer's market here in market square every Saturday!
Hank's is a popular oyster bar also on King Street and it did not disappoint! We were also lucky enough to snag the table in that cute little nook by the window!
Killer E.S.P. was one of the coolest and most unique spots in the town. It has coffee, gelato and pie. Not just dessert pie, any type of pie you can imagine – savory or sweet! It's jam packed into a tiny little space that was oozing with people and delicious treats! I can vouch for the coffee and the B.O.G. (bacon, onion and gruyere pie) but there were so many more I wanted to try!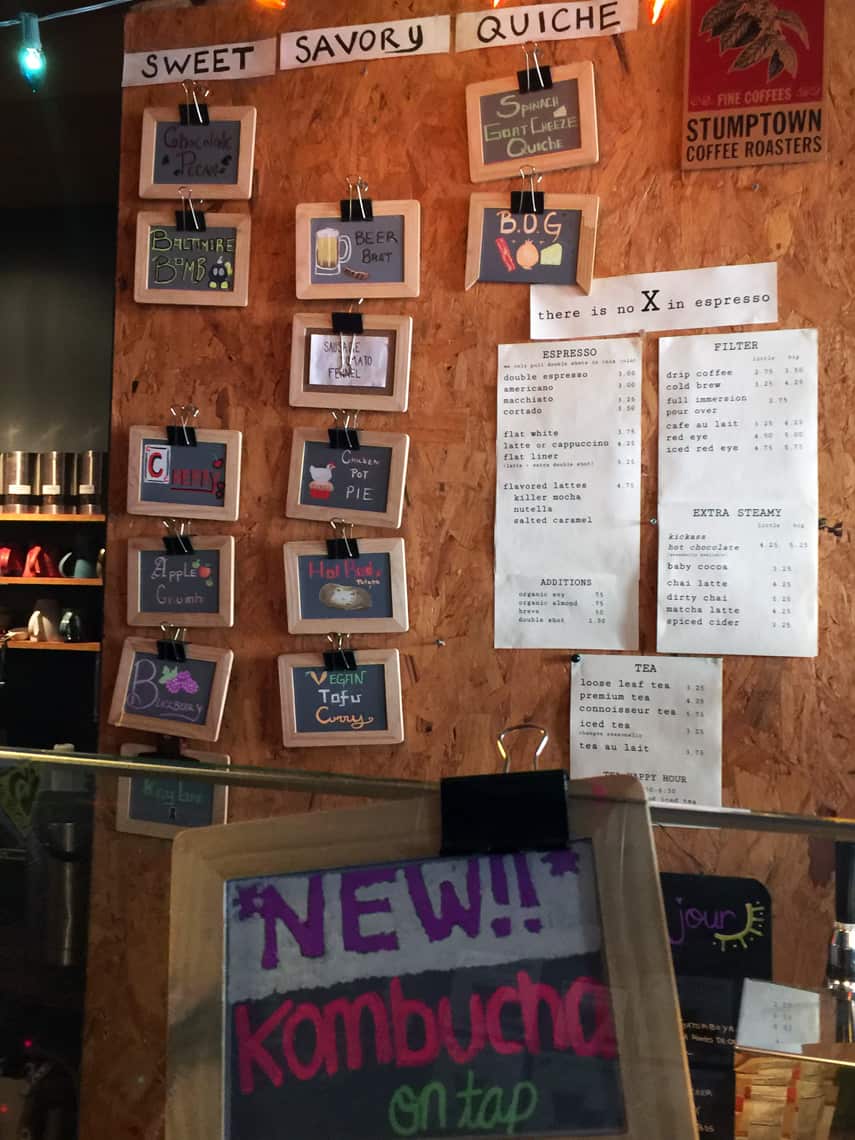 Here is a little video I shot of the downtown waterfront so you can get a little taste of how pretty and peaceful!
Well guys, I cannot rave about this beautiful little town enough and I hope you found some places to eat, stay, shop and of course get coffee should you decide to visit! I promise you won't regret it!
Cheers!