DIY Gilded Vases From Condiment Bottles
Happy Monday Tuesday friends :) Did y'all have a great holiday weekend?
We stayed around the house and relaxed…and cleaned. The state of it was embarrassing…I mean it was bad y'all!
But we made a huge dent in it yesterday (other than the 5 loads of laundry on the couch waiting to be folded) and I learned that little man really enjoys mopping and cleaning potty's. Actually it's more like water play to him but he does an unusually great job helping me out!
***I also wanted to let you know that winner of the Target Gift Card is Cynthia Gaarder! Congrats Cynthia! I hope you find some great stuff!***
This is the easiest DIY project EVER! Okay, I think I've said that before but this really is…and the cheapest!
I'm still on the gold kick and I don't see it ending anytime soon! I've been eyeing lots of vases and other gold accents mostly at Target and HomeGoods for fall decorating but I don't have much of a budget :(
I decided to take matters into my own hands and I raided my pantry and fridge for any glass vases. I decided to spray paint them gold in simple patterns. Nothing was safe from my can of gold paint!
There is a hot sauce jar, spice jar, a jar that had sea salt in it, etc..
I taped them off with my favorite Frog Tape creating different patterns on each one and gave them a quick spray.
This is by far my favorite gold spray paint and I've used it on almost any surface!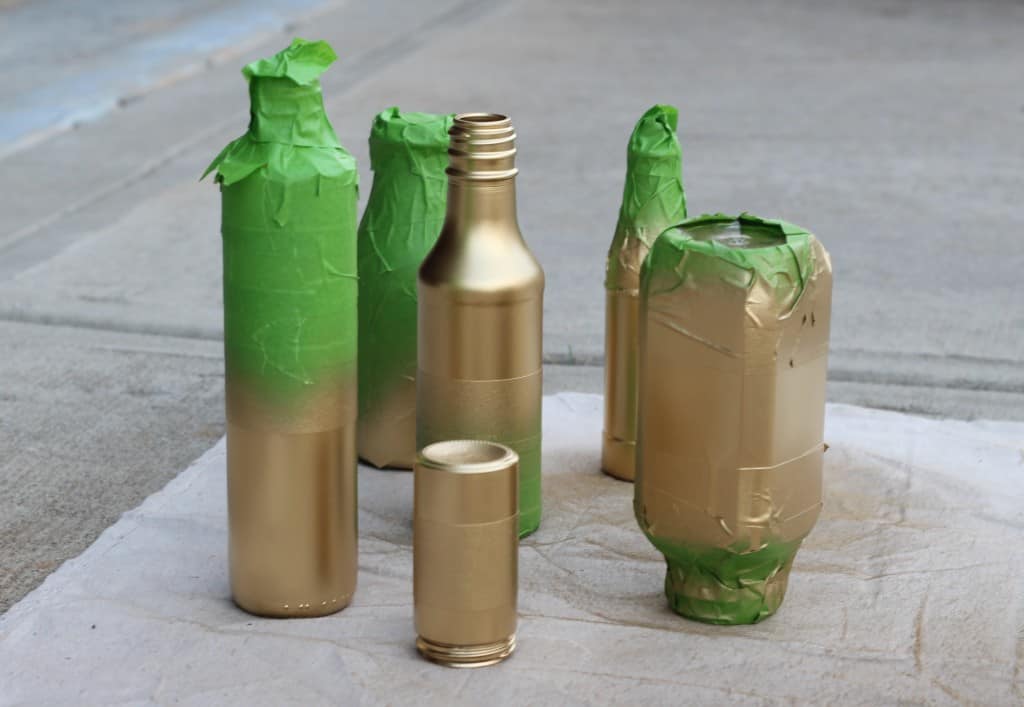 We picked these flowers up from our local farmers market this weekend and although they are so beautiful as a big bouquet I thought they would look great separated in the vases.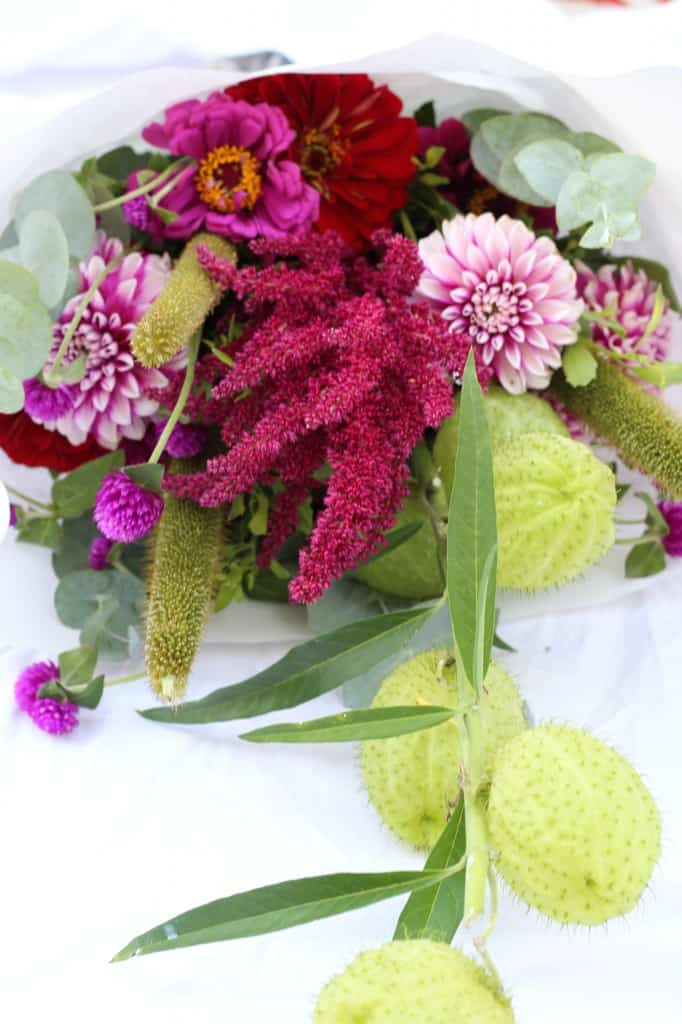 Aren't they so unique! You've gotta love farmers market flowers!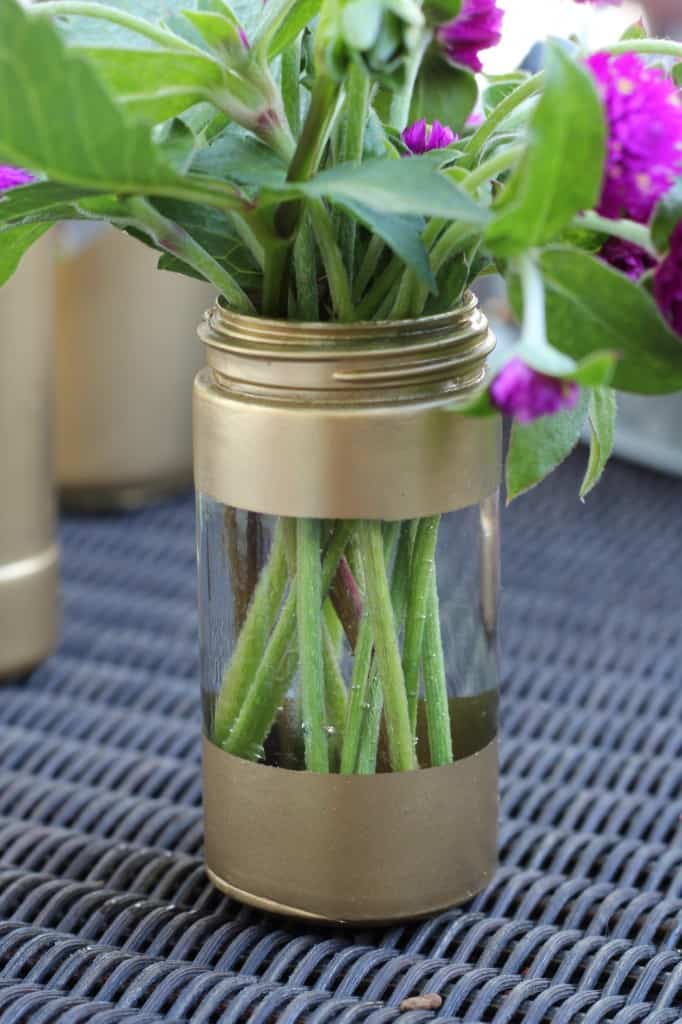 I'm so happy with the way they turned out! You can group them together as a centerpiece or spread them throughout the house if you're expecting guests for the holidays!
Currently my little man is fighting me over which ones get to live in his room :)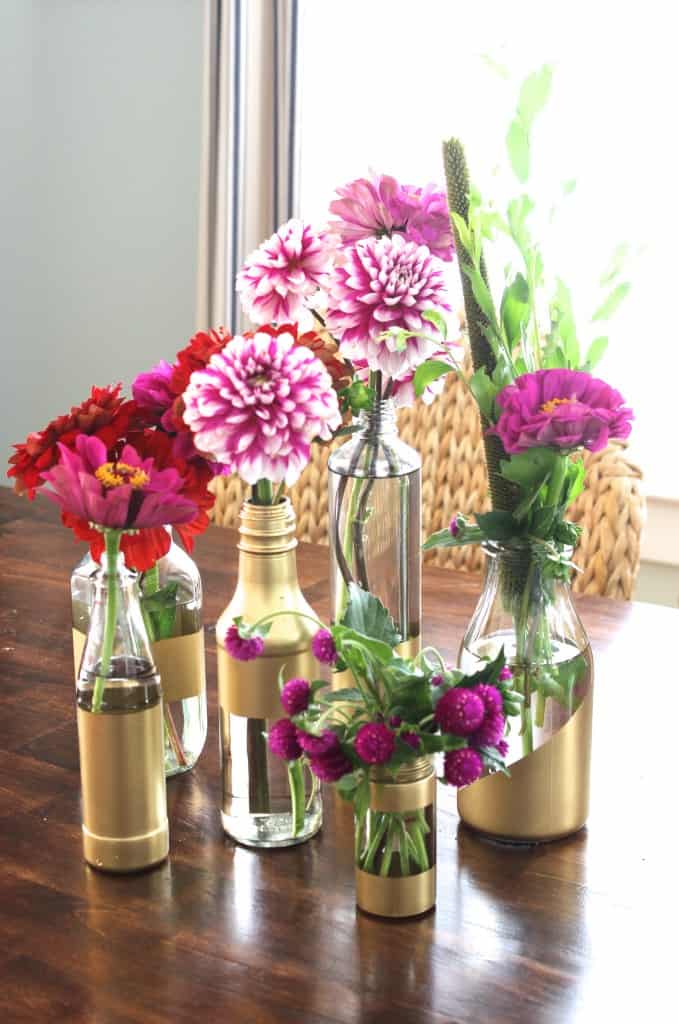 What do you think? I bet you have a few bottles around your house you could fancy up with some gold paint!
There's lots of fall decorating coming this month so stay tuned and here are a couple of my favorites from last year!
Front Door Makeover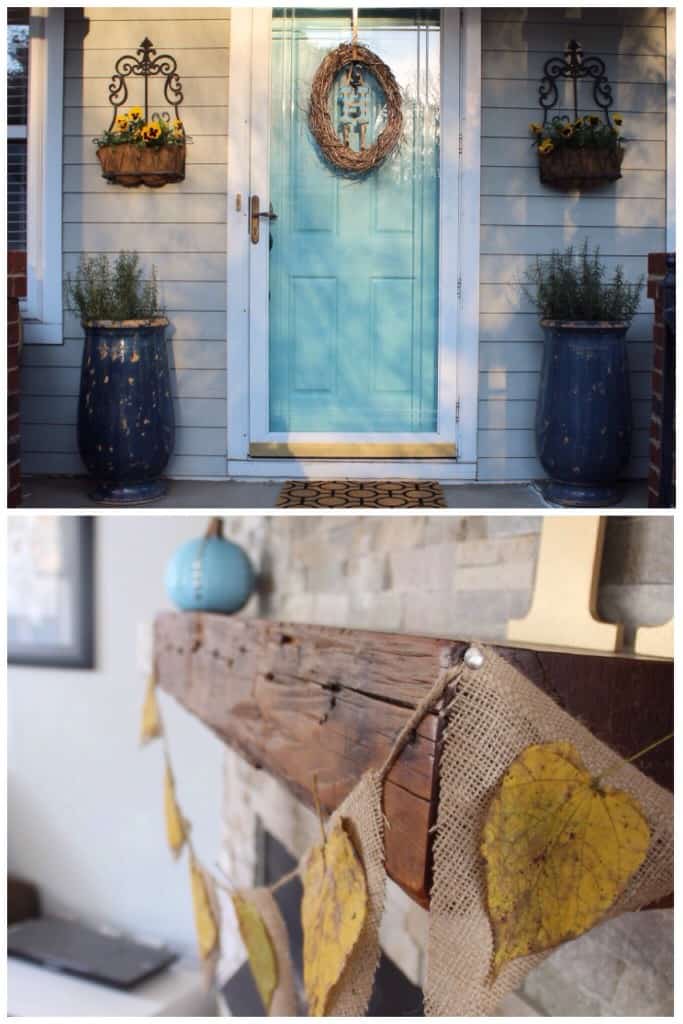 Have a great short week friends!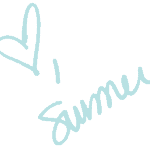 LINKING UP:
Just A Girl And Her Blog // Upcycled Treasures // Migonis Home // Play Party Pin // Delineate Your Dwelling // The Blissful Bee // Naptime Creations //