Hey Everyone! I hope y'all are having a great weekend so far.
I wanted to share with you another super easy update for your kitchen window or any window. I love natural light, as most do, and I had these big, bulky white blinds on the window over my kitchen sink (and every other window in the house).
Don't get me wrong having blinds are great and I am glad they aren't the tiny tiny blinds but they are SO hard to keep clean and some of them are in bad shape. I have been wanting to change the blinds on this window for awhile and I finally decided on removing them and putting up cafe curtains.
Cafe curtains are short curtains that cover half of a window such as a kitchen window above a sink. Don't feel bad if you didn't know what they were, I didn't know until about a week or two ago either :)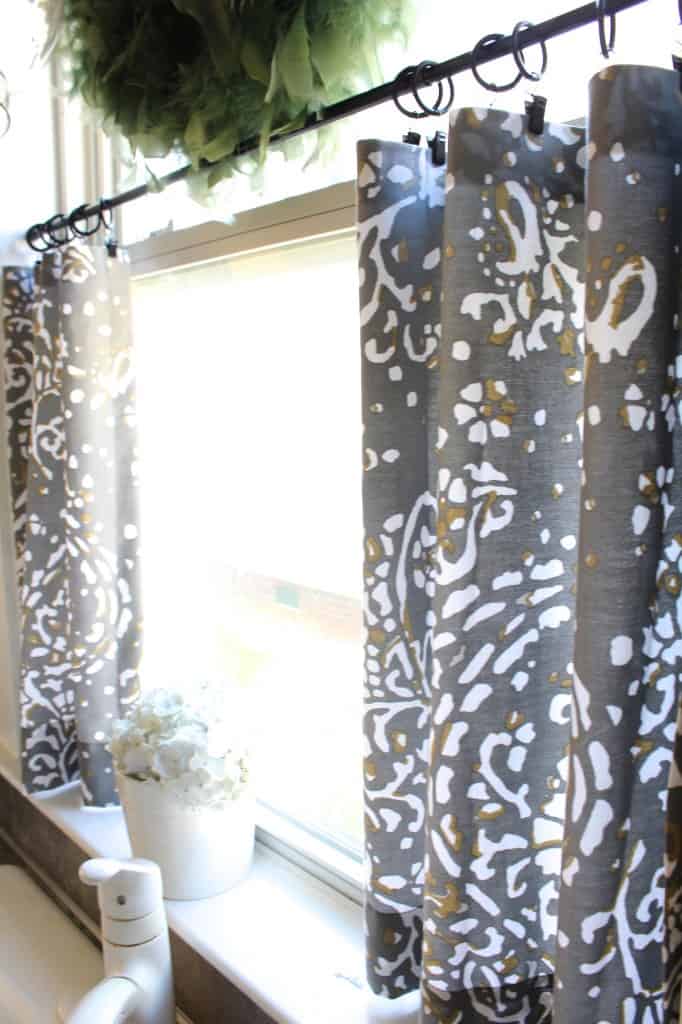 Of course you know I am on a very limited budget and prefer to DIY everything if possible! For the fabric I was leaning towards using a shower curtain but then I found this Target Threshold window curtain panel and really loved the pattern of the fabric. It was hard to coordinate the right color becauseI have large curtains hanging in the joining dining room so I had to keep that in mind picking the fabric but I think this goes pretty well.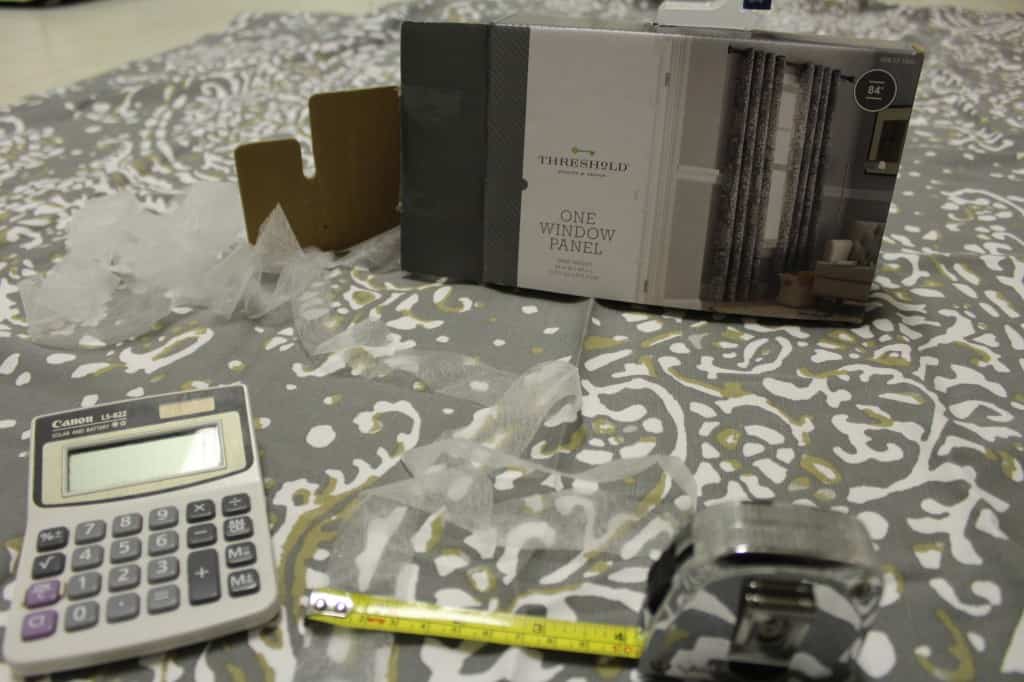 Here are the tools I need:
1. Curtain panel or shower curtain
2. Small tension rod
3. Drapery clips
4. Tape measure
5. Pencil
6. Scissors
7. Calculator (optional, I just can't compute things in my head!)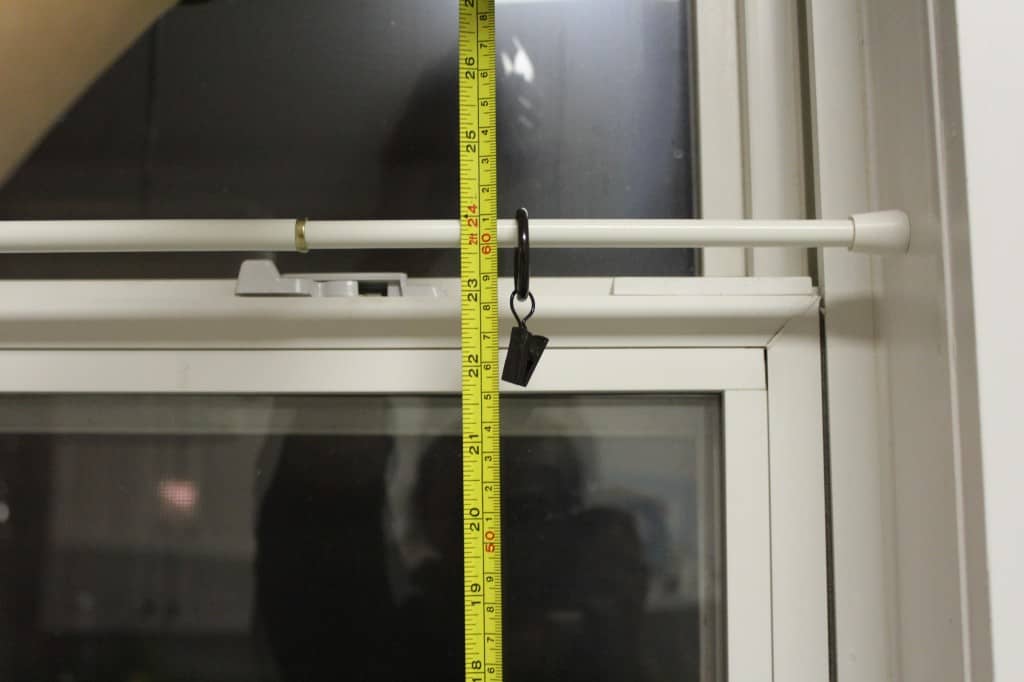 First I measured the width of my window and then the height that I wanted the curtains. Once I did this I measured my fabric and realized that I could cut a large strip all the way across the bottom of the panel and then cut that in half and I would have exactly the right amount for two curtains. Remember to allow room for the hemming strips to your measurements.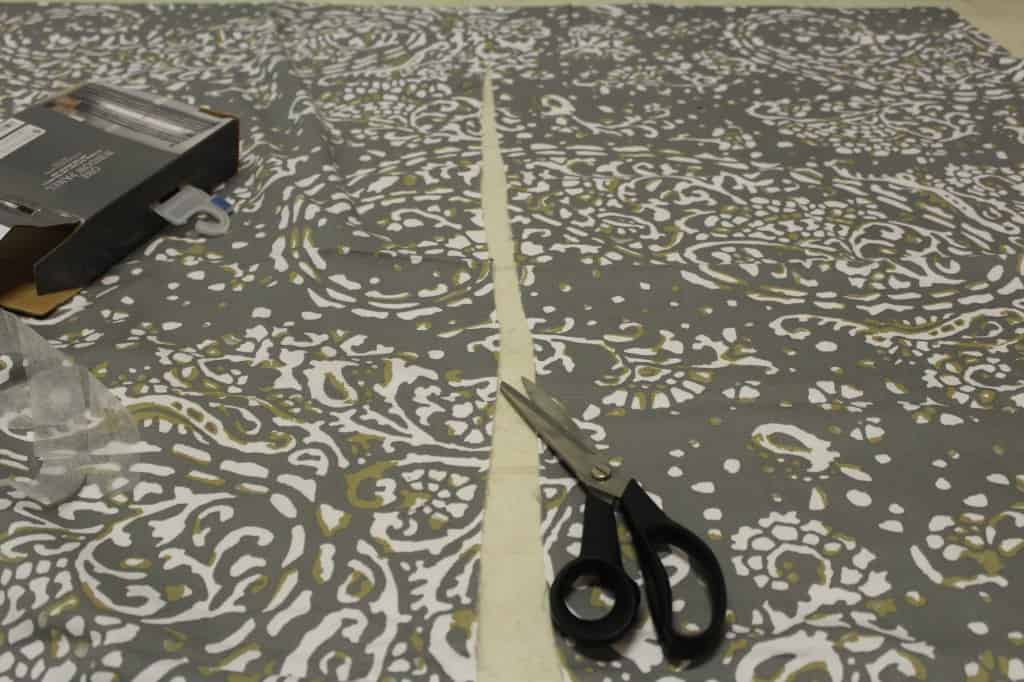 Once the fabric was cut, I used hemming strips that just have to be ironed onto the fabric. I can't remember what these little strips are called exactly but I had some left over some IKEA curtains that I already had and I followed their instructions.
I measured the strips and then folded the un-hemmed side of the fabric onto the unfinished side just as if you were going to hem it and I ironed it a little so that there would be a crisp fold. Then I slid the strips into the crease in the a fabric and ironed the new hem. The little strips really work like glue on the fabric.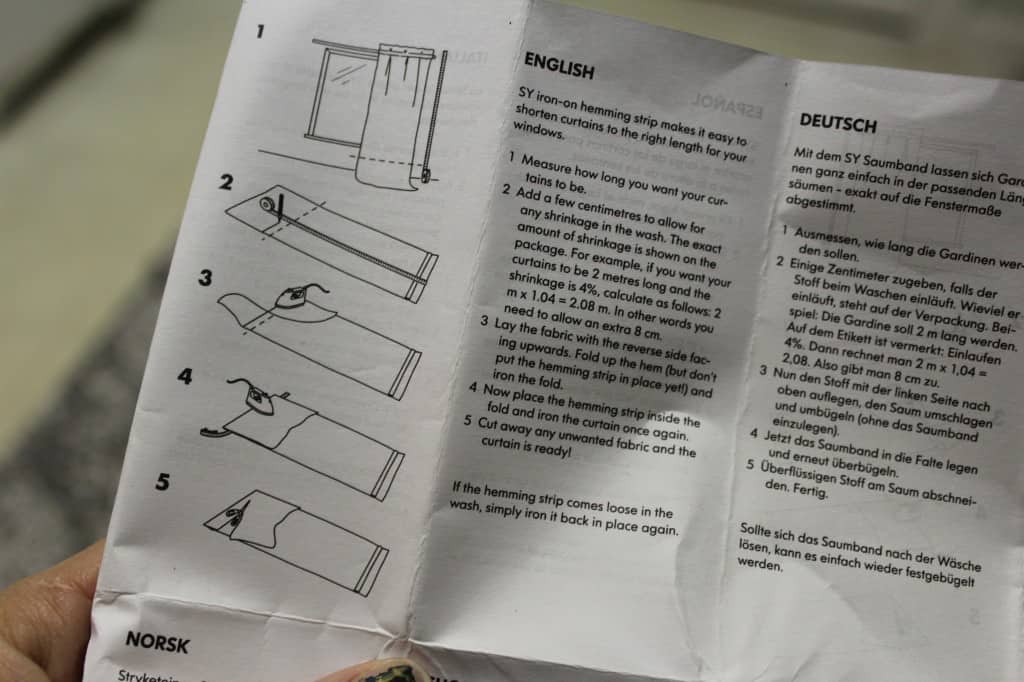 Finally, I hung the curtains with drapery clips, strung them on the tension rod and they were done. Also, the tension rod that I bought was white, if you noticed in the picture above, because I wasn't sure what I wanted at the time but I decided I wanted it to be dark so I just sprayed it with old faithful…Rustoleum's Oil Rubbed Bronze! This is the same paint I used to spray the door hardware.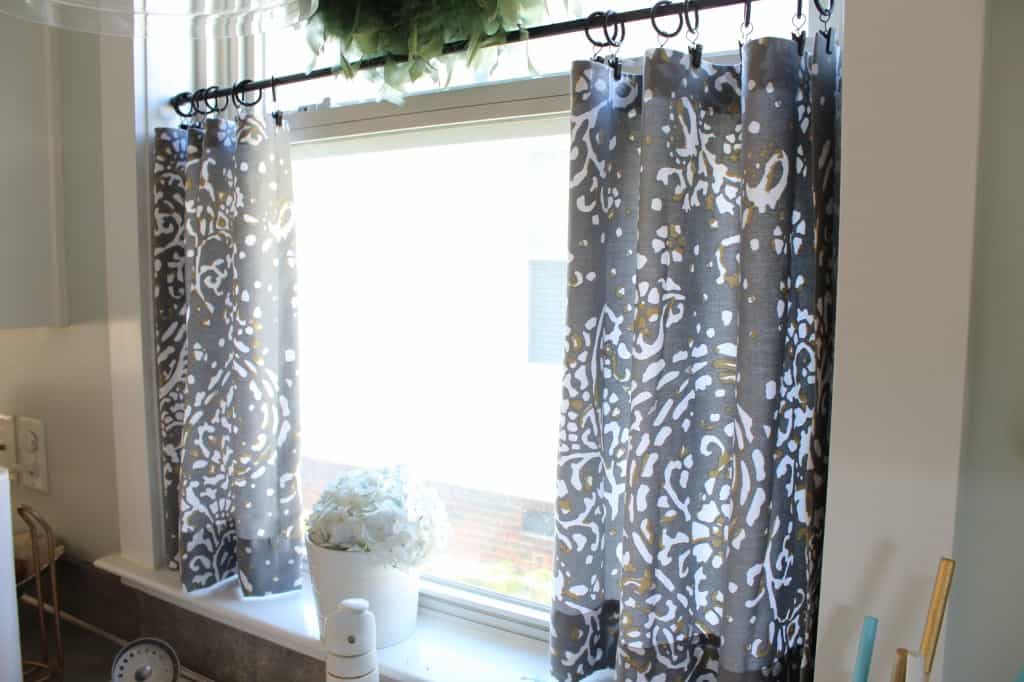 So all in all, the curtain was $24.99, the clips were $4.99 per pack and I needed 2 packs, and the tension rod I think was about $2.99. So for a total of approximately $37.96 I have new curtains. I had hoped to spend a little less on the curtains, $19.99 or less, but like I said I had to be picky about the fabric to coordinate with everything and this was the best option. Everything came from Target except the tension rod which we got at Walmart but they do have the rods at Target. One stop shop!
What do you think? Do you like the fabric? What you think about cafe curtains, cool or too country :)
I hope y'all have a great weekend! More cheap and easy projects coming soon including some Christmas crafting!
I am linking this project up with The Blissful Bee and several other lovely ladies for Work It Wednesday! Head on over and check out the great projects!