No Sew Curtain Makeover & Dining Room Sneak Peek
Good morning friends! I have a fun and easy DIY for you today and little sneak peek of what's been going on in the dining room.
One of my all-time favorite and most popular DIY post is my no sew cafe curtains. I loved how they turned out and since I don't sew I decided this would be the perfect way to makeover the existing curtains in the dining room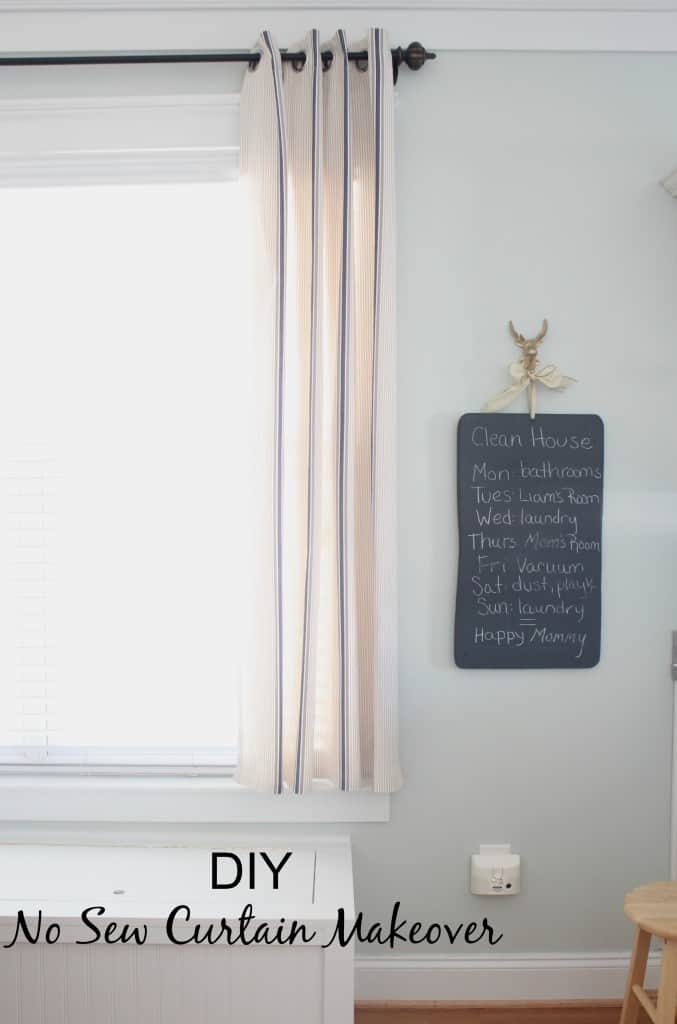 I've tacked on the dining room as part of my kitchen reno project which includes a new banquette seating area. The benches are actually finished but I'm still working on the post!
Since I don't have a new window treatment for this large window in the budget I decided to use the existing curtains and cut and hem them to fit. I wasn't sure how they were going to turn out, I thought the length might look odd, but I actually like them. The curtains make the space cozy and is a perfectly good (and free) solution for now.
Here are the curtains before.
Tools:
1. Curtain panels (mine are from IKEA but I don't see them on the website anymore)
3. Tape measure
4. Pencil
5. Scissors
6. Pins
7. Yard stick or long, straight edge
Instructions:
First measure and figure out the length you want and pin the curtains.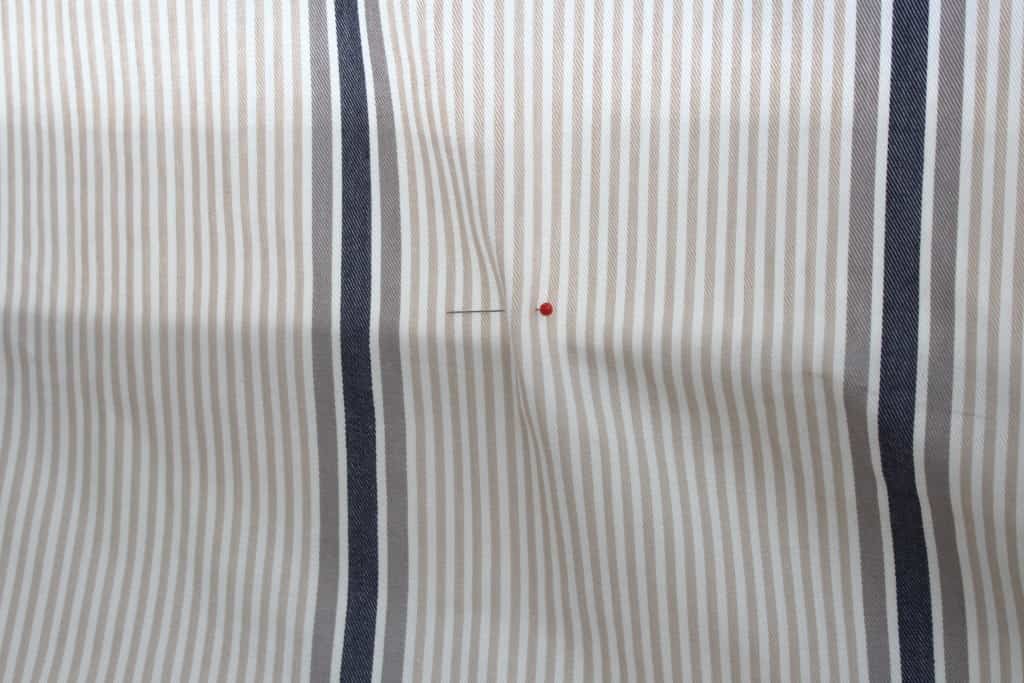 Draw your line about 1/2 an inch (or the width of your fusion tape) below where your pins are so you have room to fold the edge over the tape.
I measured where my mark was from the bottom of the curtains and made several marks across before drawing my line so I knew it would be straight and even.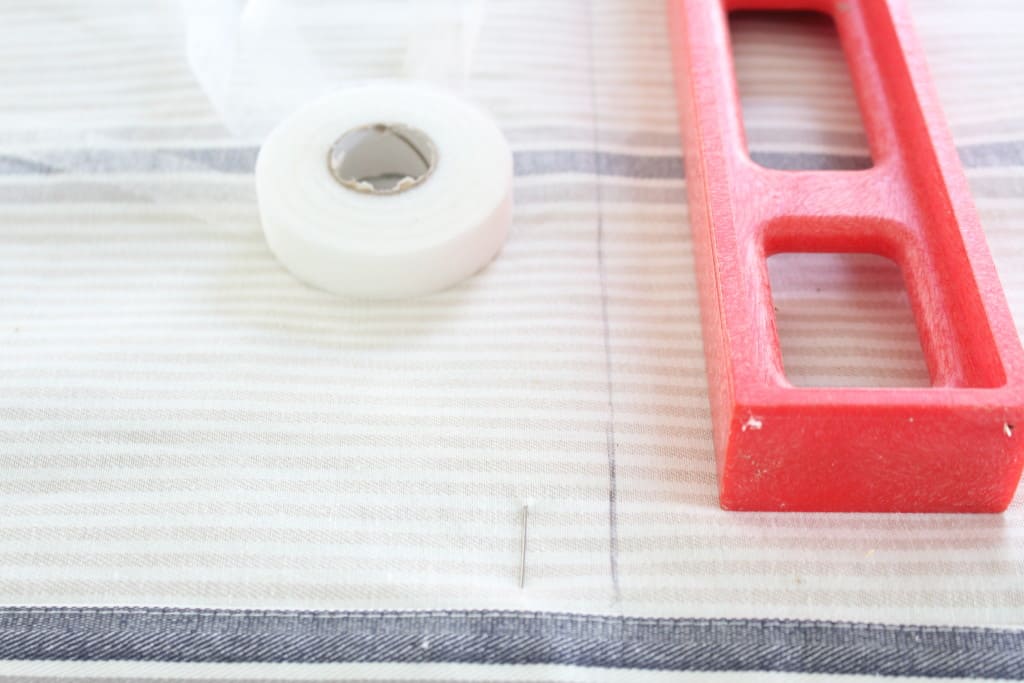 Cut the curtain panels along your line.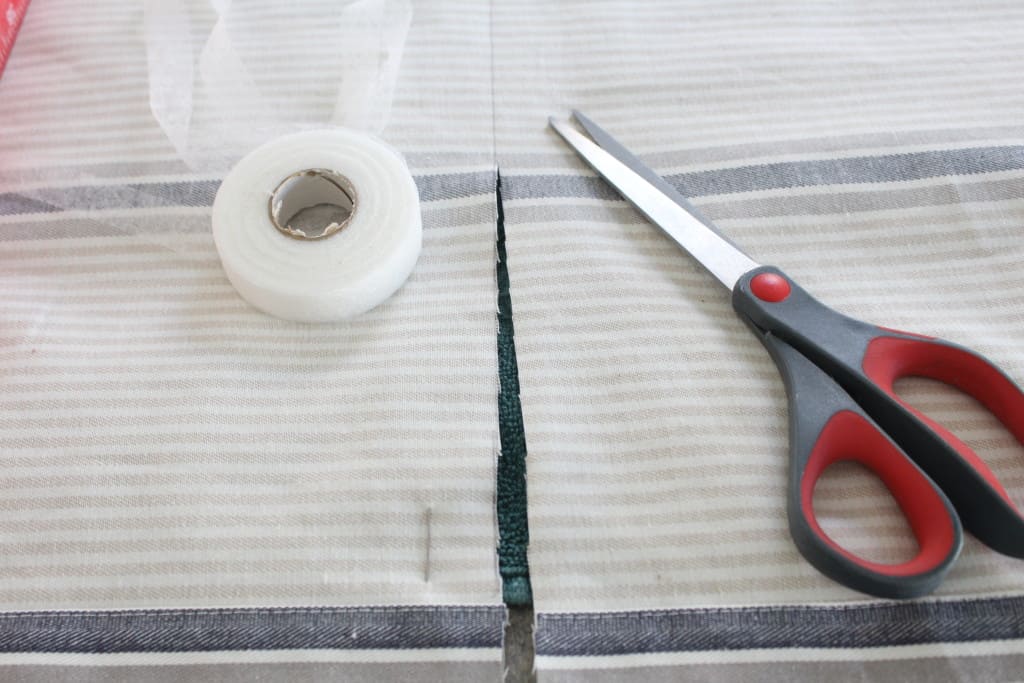 Place the fusion tape just above where you marked with your pins.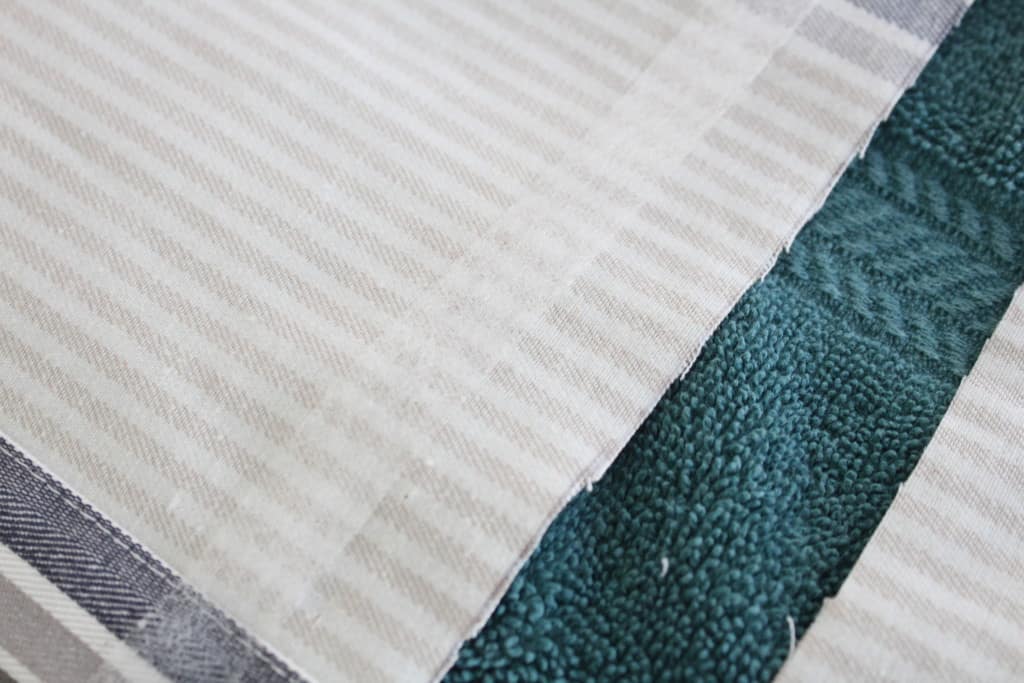 Remove the pins, fold the end of the fabric over the tape and iron.
That's it! If the corners don't stay down at first I put an extra piece of tape under the hem and iron again. I've used this tape for several projects including my DIY Christmas table setting napkins and placemats and it works flawlessly. No need for a sewing machine over here!
I wish I could give you a wider picture of the whole area but I don't want to give away the benches yet and the space isn't quite finished. But I'm so happy with the progress and grateful for a very handy Dad who helped me knock this project out in about a week!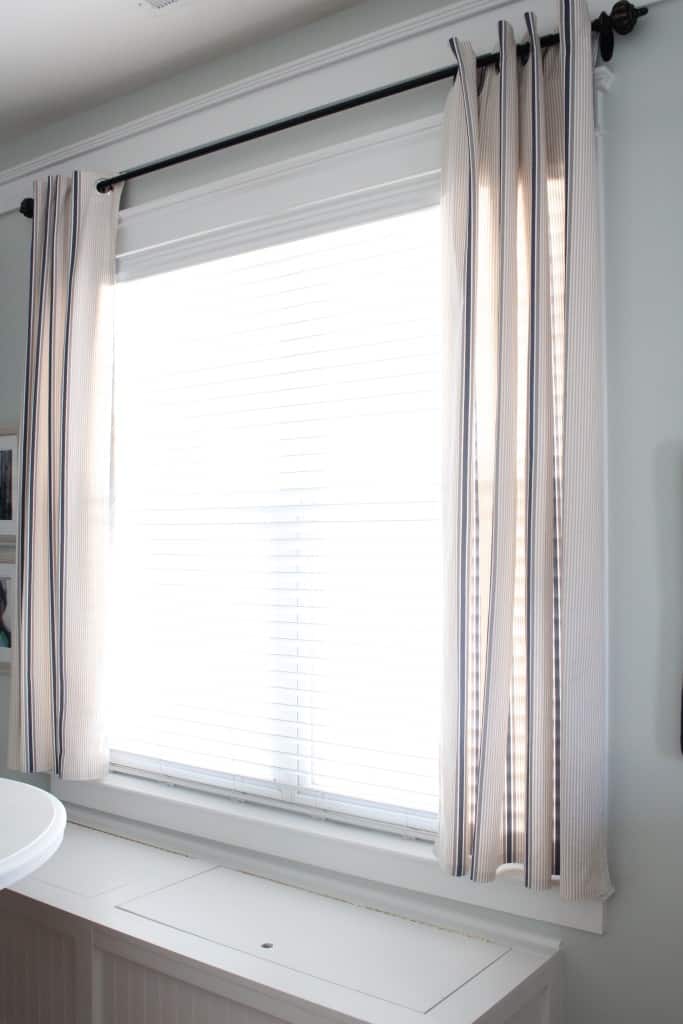 Here is a sneak peek of what's to come…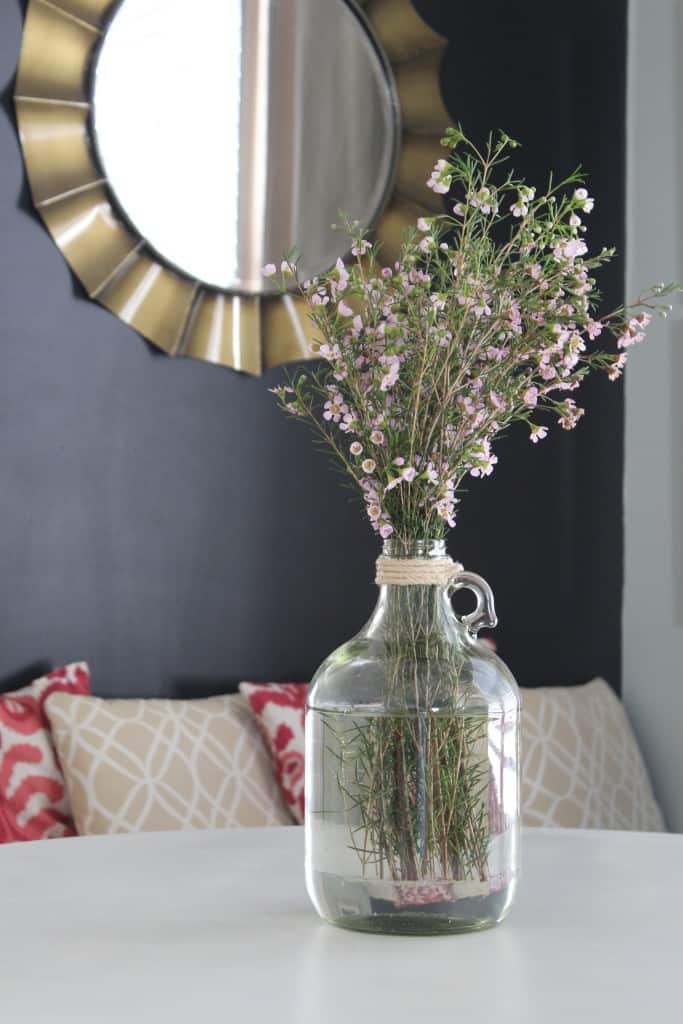 This is such an easy project to tackle if you have existing curtains that need tweaking or to use on any fabric project. This tape would be great for a DIY fabric wall hanging.
Tune in tomorrow for a fun, local event announcement!
Cheers!

LINKING UP: Place Of My Taste // Life On Virginia Street // Chronicles of Home // Driven By Decor //