One Room Challenge Fall 2014: Week 2
Hi friends, how are you? I hope you're having a great week!
Did you check out all of the One Room Challenge participating blogger's spaces yesterday? If you missed any of them you can find the list over at Calling It Home.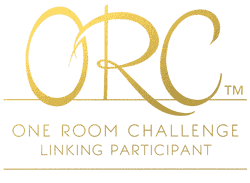 This week I did a lot of planning and researching so I haven't made a ton of actual progress in the closet but the plan is coming together! If you missed last weeks plan you can find it here.
I did get all of the clothes and shoes out of the back of the closet and here they are. This is a little ridiculous, right?!?! Actually it's not quite as bad as it looks because a lot of this is stuff is worn out (aka old boots) that I haven't gotten around to throwing away. But there's still so much I don't wear.
When I see it all laying there I feel guilty, guilty that I have all of these clothes that go unused. Guilty about what it cost to build up this wardrobe that I don't even really like. I feel convicted to simplify and donate. I also want to change my thinking about clothes and "things" in general. I want to make better decisions when I'm shopping for something I need. I hope this is going to be as much a part of the story as the design and decorating is!
Here is me showing you the closet again (with clothes in the back gone)! Little man really wanted to play photographer :)
And here are the silly wires shelve. They were held onto the wall with plastic anchors and these weird flat head nails. I thought they were going to be hard to remove but I used a flat head screwdriver to wedge them loose then just popped them out with needle nose pliers.
The holes that were left were pretty big so I had to sand them down and spackle them. I used my finger to press the spackle into the holes first because the holes were so deep and then I used the spackling knife to fill them more and smooth it out. I'll probably sand and spackle one more time before I'm finished.
So this is the mirror that I already have at home that I'm thinking of using but I think it needs to be much bigger! I'm still hoping to find the perfect thrift store mirror that I can paint.
I can't believe I'm even posting these pics but little man thought this one was a keeper (me, not so much)!
This is the mirror that I'm coveting from HomeGoods! I think it was $129.99 but a girl can dream, right?!?!
I definitely see some of these colorful hangers from HomeGoods in my closet's future. And hopefully I'll have a lot less clothes to hang up so I can afford a few packs.
If there is anything left in the budget I'm going to pick up some baskets to store scarves, belts, hats, etc. These are also from HomeGoods.
I've decided that I'm going to move the capiz shell chandelier from my dining room into the closet. This is one of my favorite lights so I would never get rid of it but it's nice to be able to move things around so they can stay fresh and you don't get tired of them.
I would say this is probably one of my top design tips! Move things around before you get rid of them and see if they work in another space. This just might rekindle your love for the piece but if not you know you can toss it!
I've been dying for this large white drum shade from Ikea so I think this is going to be a little splurge for the dining room!
I'm still trying to come up with a solution for a dresser or chest of drawers. I don't have a lot of money to spend so hopefully I'll find something I can refinish. I have an old chest of drawers here that might be an option but it's not really the style I'm going for so we'll see.
I'm also still deciding on a paint color or wall treatment for the back wall. I want a bit of drama but I haven't settled on anything yet. What do you guys thinks? Any suggestions?
You can see my most recent fall home tour here: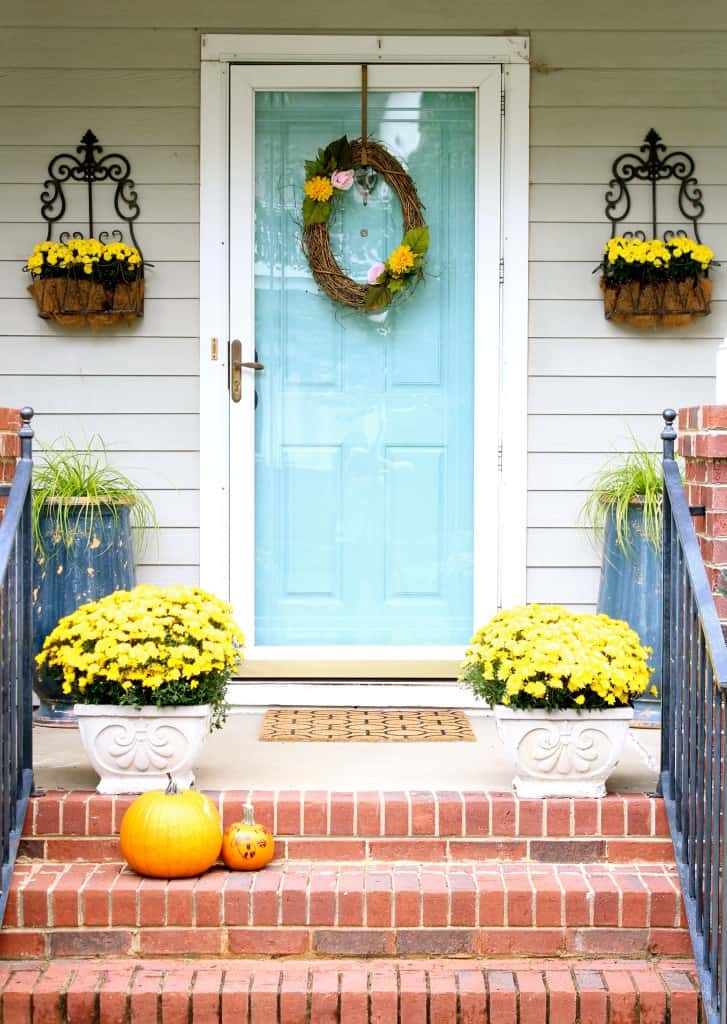 and my first ORC reveal here: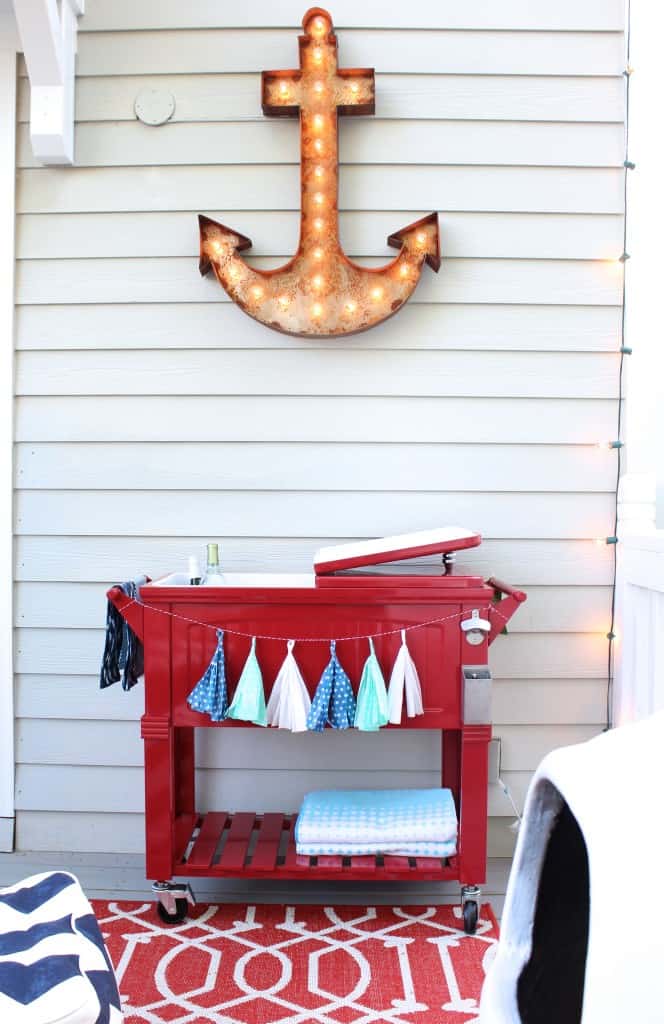 ***
Thanks so much for visiting friends and I hope you have a wonderful rest of your week! Make sure to check out all of the other linkups here!