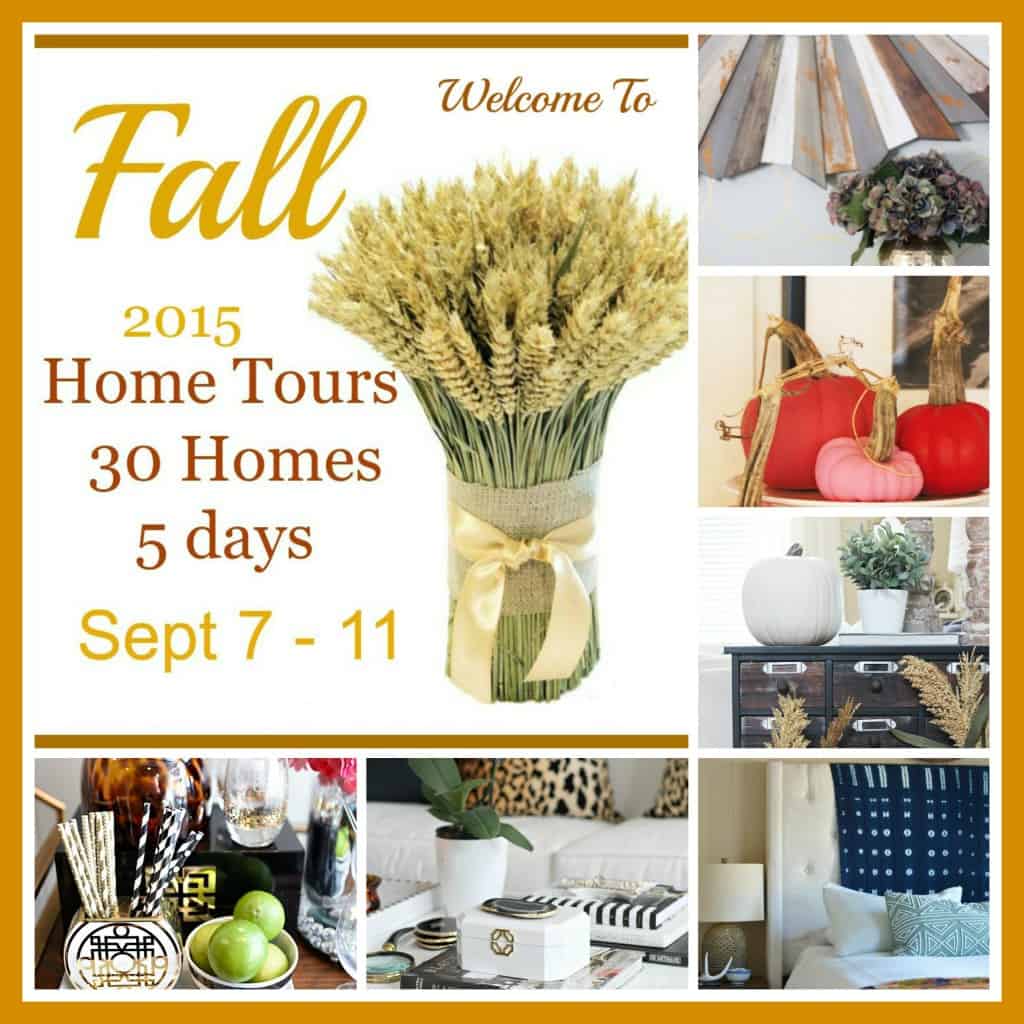 Good morning friends and welcome to our home! I'm thrilled to be a part of the homes featured in the 2015 Fall Home Tours hosted by Marty at A Stroll Thru Life! I couldn't be more excited to open up our doors to you today and to enjoy all of the other tours as well! A huge thanks to Marty for hosting such a fun event to kick off the fall decorating season!
If you are visiting from my sweet friend Shannon of Burlap and Lace, welcome! Shannon is a former Charlottean and she such great style you've got to check hour her entire home!
I will give you a quick background and then let you enjoy the pictures because you don't really want to hear me talk anyway, right? As some of you know we are in the middle of a huge kitchen renovation and by huge I mean gut job. And I didn't realize the timing would line up just as it did so to say it's been a challenge to get motivated for fall decorating would be an understatement. But, once I pulled a few things out I got in spirit and worked with what we had! I hope you enjoy!
This is a burlap wreath I had already made and I just added some magnolia leaves spray painted gold!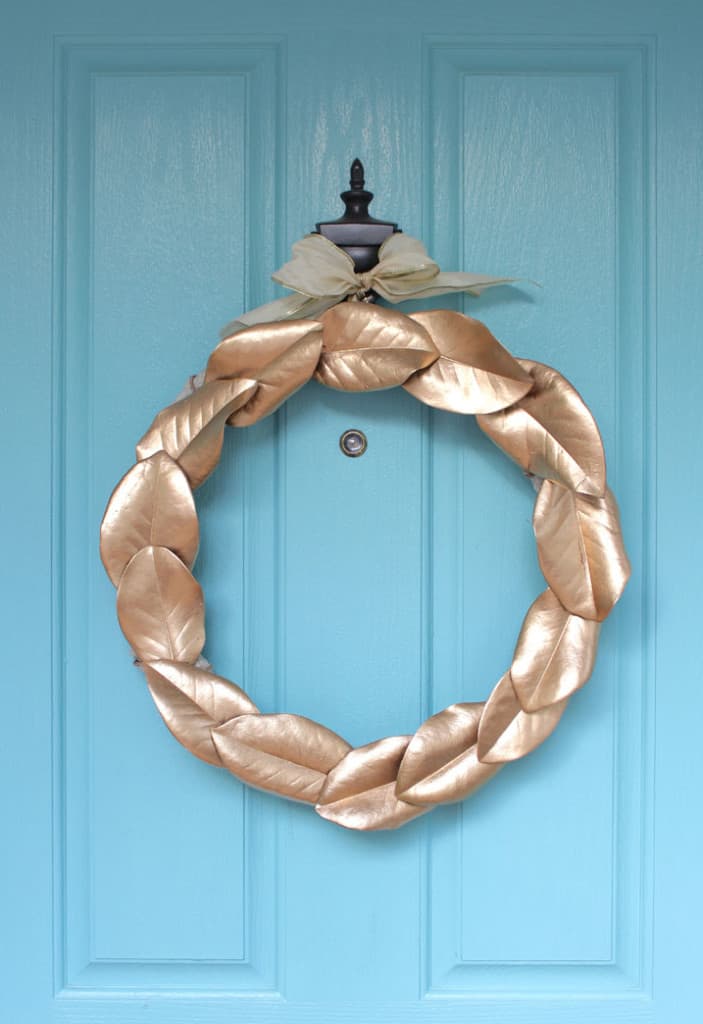 This is our main living area and I added our Ikea houndstooth pillows to the mix for a fall vibe.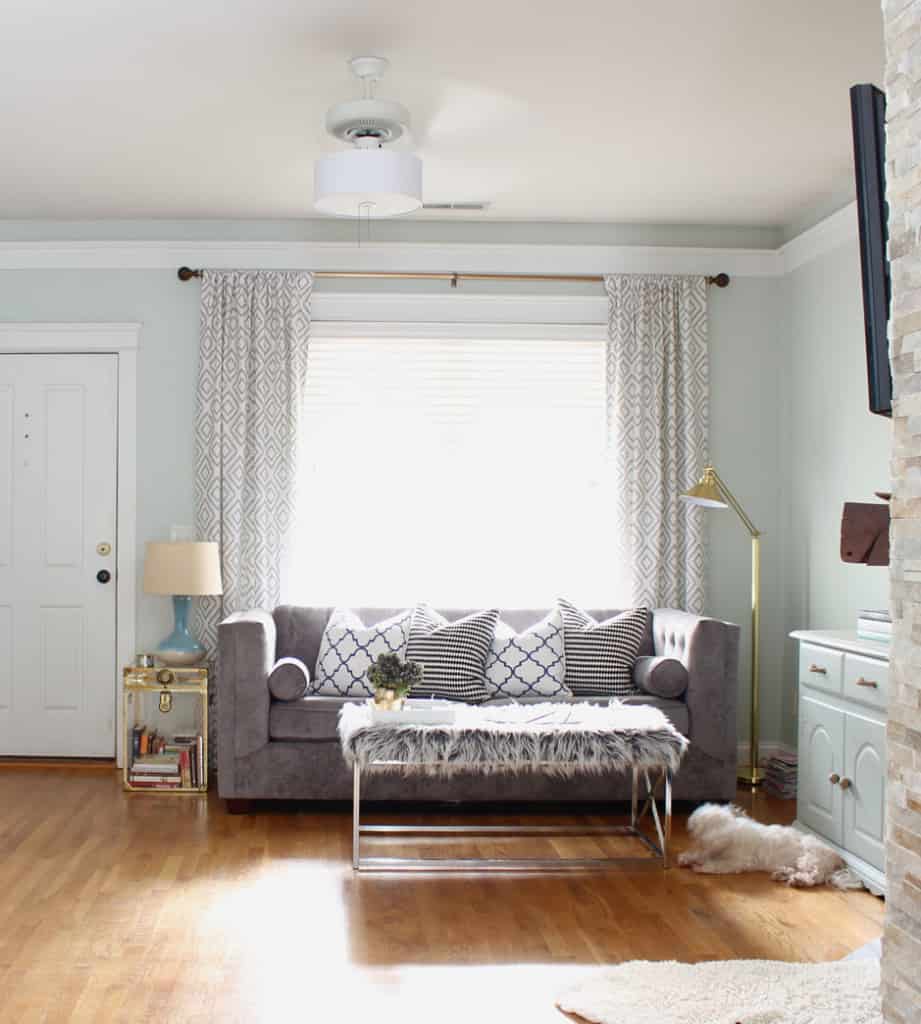 The dried hydrangeas are from our yard and I found the brass vase at our local Habitat store for $1.50. It was horribly dirty but my trusty Bar Keeper's Friend cleaned it right up! Seriously if you don't have this stuff you've got to get it! Check out the before and after out below!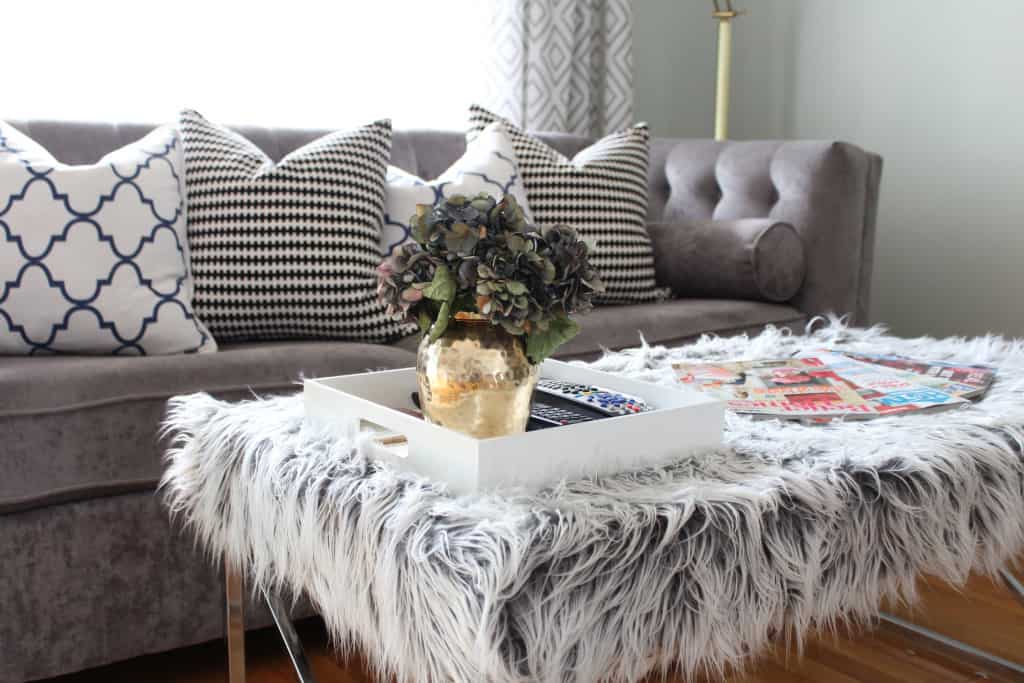 I love mixing pillows so we tried a few different combinations. I also pulled out the faux fur throw! You can find the tutorial for my DIY faux fur coffee table here!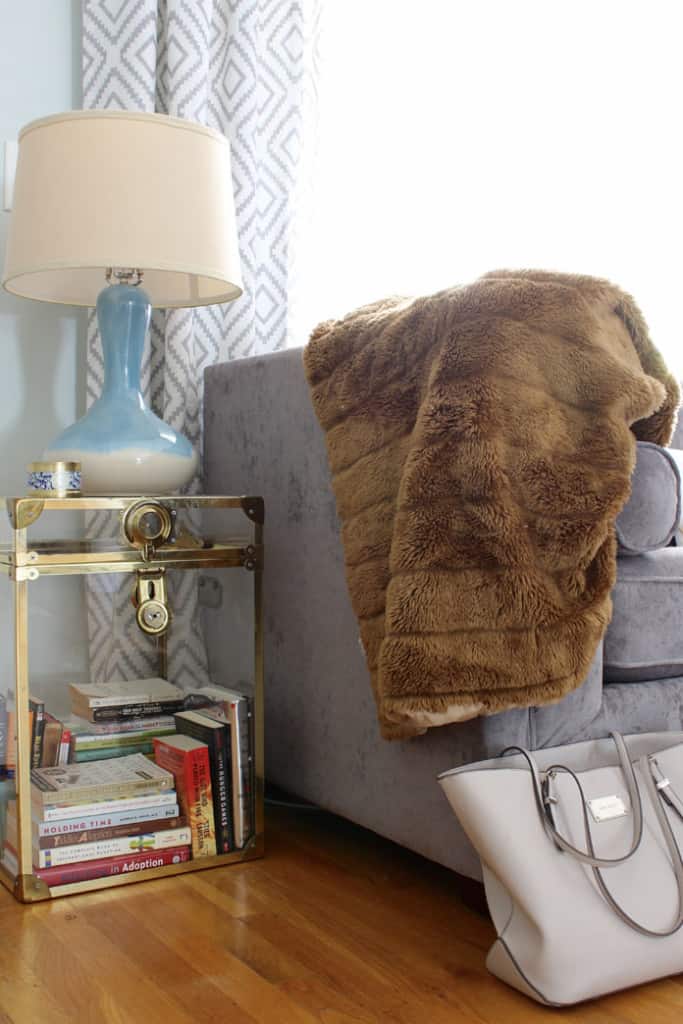 To add a small touch of fall in this corner I changed out the white pot for this woven basket and added some wine corks in clear vases. You can find the DIY JuJu Hat inspired wall art here.
Here is a glimpse into our dining area from the living room/entryway. Do you see the corks again? I like moving stuff around :)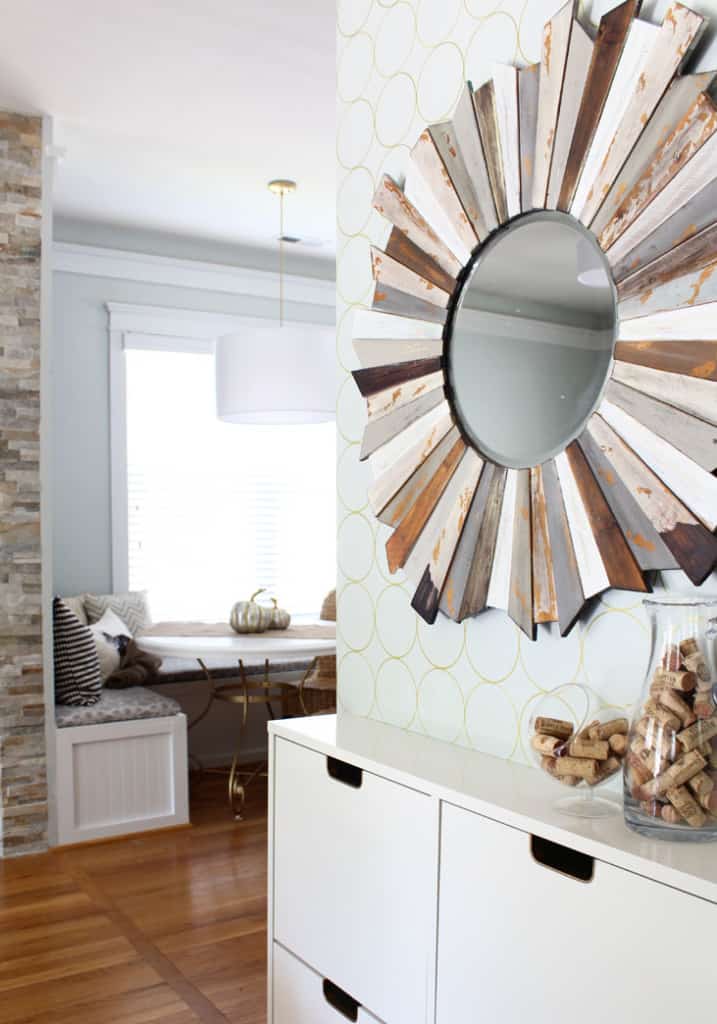 And finally more pillow swapping, burlap for texture and a few of my favorite gilded pumpkins.
And, we can finally see the light at the end of the heat tunnel here in NC so we'll be enjoying more porch dinners very soon!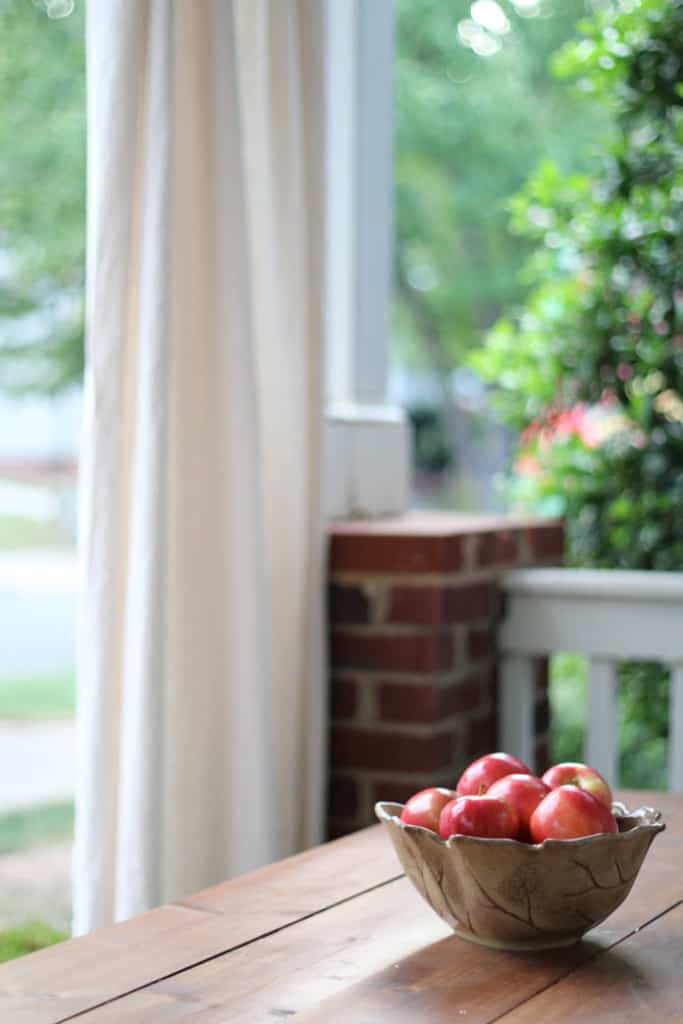 Apples are one of our favorite parts of fall and since we are basically living with only a microwave and a grill right now I'll leave you with a fun recipe you can whip up for your kiddos this weekend!
Simply, slice your apples, melt a bag of wrapped caramels with a tablespoon of water in the microwave and stir until smooth. Drizzle over the apples and sprinkle with mini chocolate chips. We added a dash of coconut flakes too!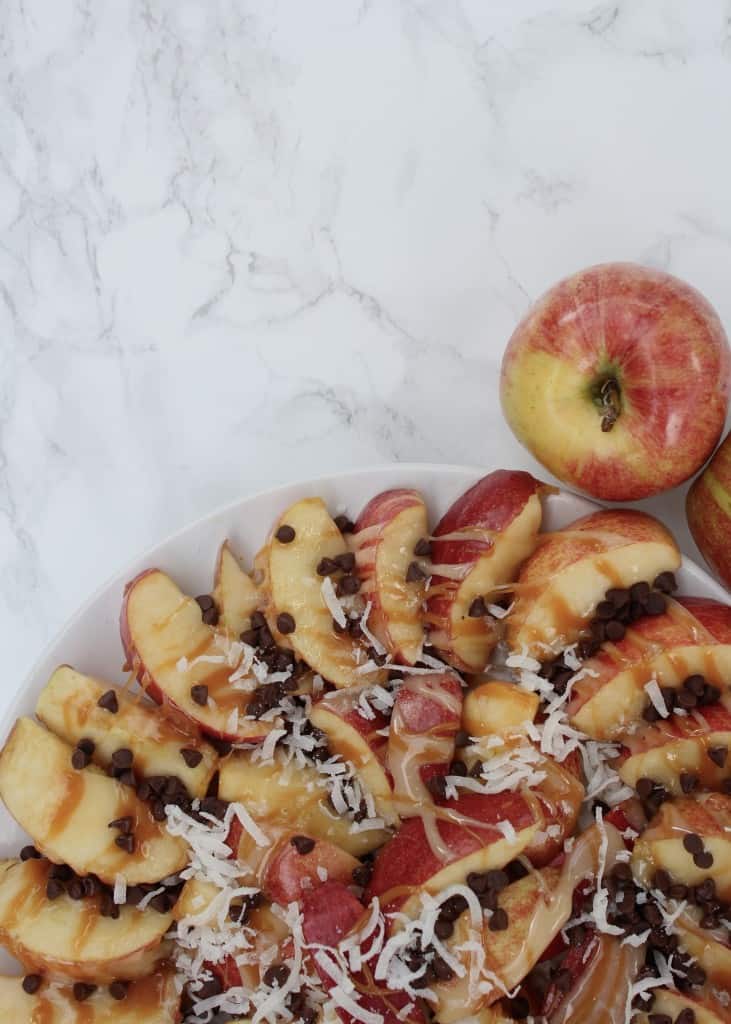 I really hope you enjoyed the tour (sans kitchen) and don't forget to head over to Thrifty and Chic for your next stop! I hope you have a wonderful rest of your week! Thanks again to Marty, all of the participating bloggers and you guys for reading and following along!
TOUR LINE UP:
Mon – Sept 7th
A Stroll Thru Life // Life on Virginia Street // Snazzy Little Things // 21 Rosemary Lane // Peaceful Home Decor // Claire Brody Designs
Tue – Sept 8th
Driven By Decor // Our Southern Home // Making Home Base // Hymns & Verses // Decor To Adore // Burlap and Lace
Wed – Sept 9th
Thurs – Sept 10th
Fri – Sept 11th
Cheers!