One Room Challenge Fall 2014: Week 6 Reveal
Okay y'all this is the moment we've all been waiting for…drum roll…the One Room Challenge Reveal!!!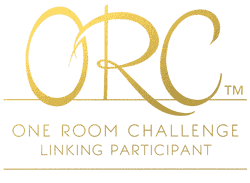 Thanks so much Linda for hosting this fun (and sometimes stressful :) ) event! Make sure to check out Linda's blog, Calling It Home, to see all of the participant reveals from yesterday and today's link ups.
If you missed any of my posts leading up to today's reveal and want to start from the beginning you can find them here: Week 1, Week 2, Week 3, Week 4, Week 5
***
Well, let's get this party started!! The glam walk-in closet makeover
**I don't have a lot of fancy photo equipment so please excuse the lighting in this tight space with no natural light :)
This was the original plan and although it evolved quite a bit I'm so in love!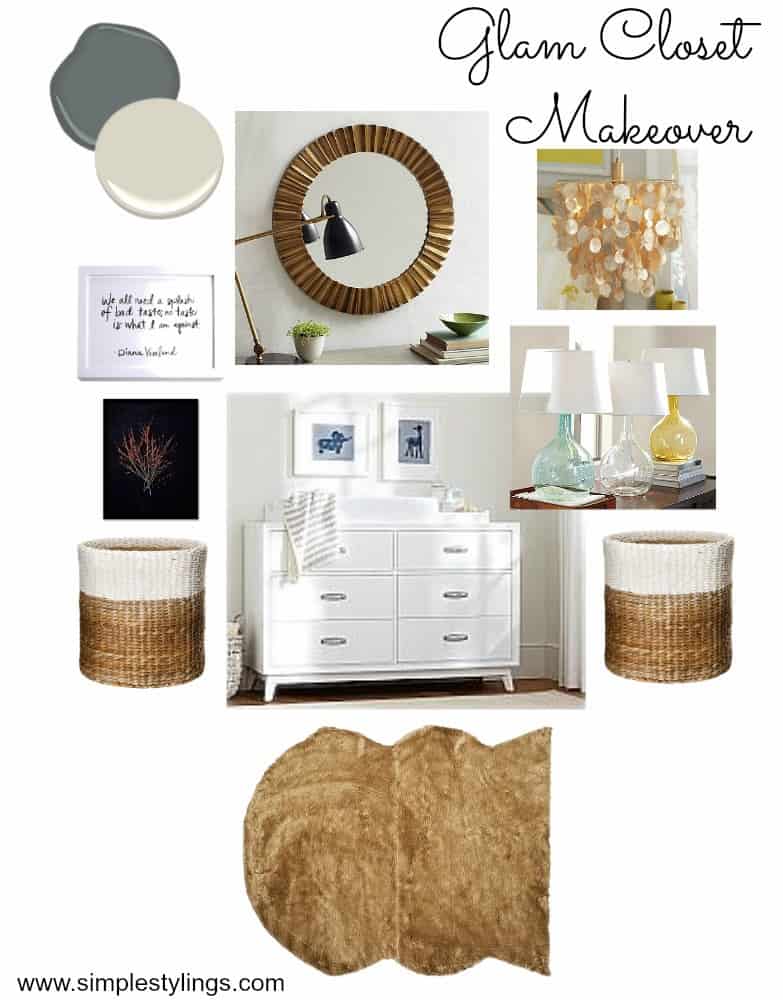 Just to take you back a bit, here is the before! Scary right?
I'm so glad I got rid of the wire shelving and splurged on the closet organizer! It makes such a difference and I can fit all of my clothes on one side. I did get rid of half of my clothes and shoes, believe it or not, and it feels AWESOME!!!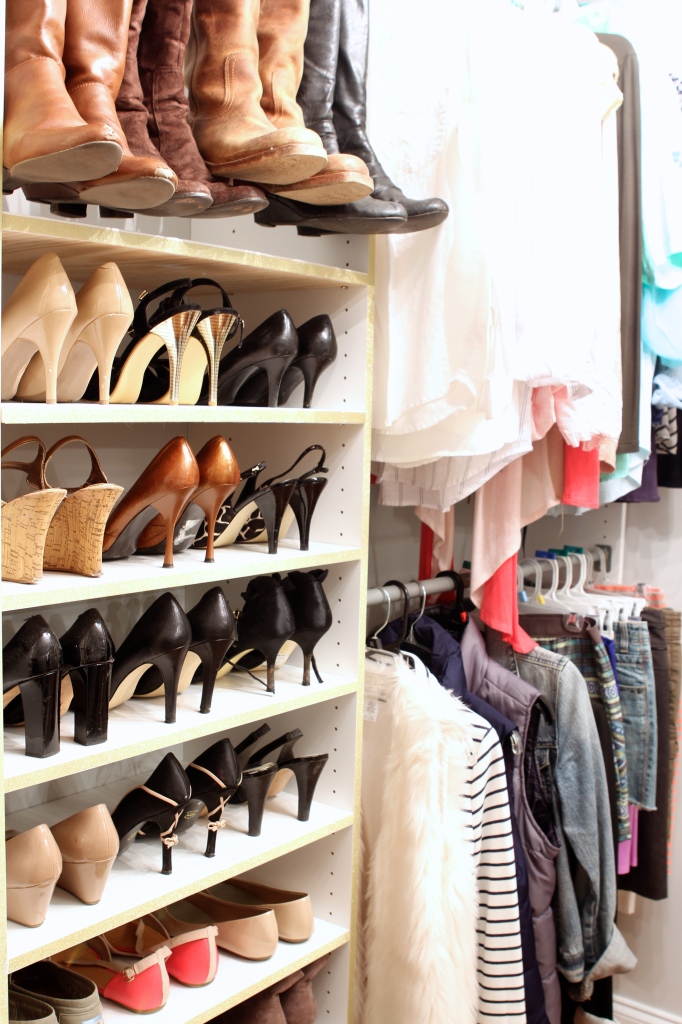 I wanted the space to feel fresh and pretty, like walking into a boutique. I think the stenciled accent wall and the purses and hats on display helps create that feeling.
I painted the green mirror and added the oyster shells for a bit of texture. Y'all know I have to have a little coastal touch even in the closet.
The dresser is working out perfectly for my sweaters and for displaying my jewelry. I lined the drawers with some of my favorite wrapping paper from my HomeGoods stash.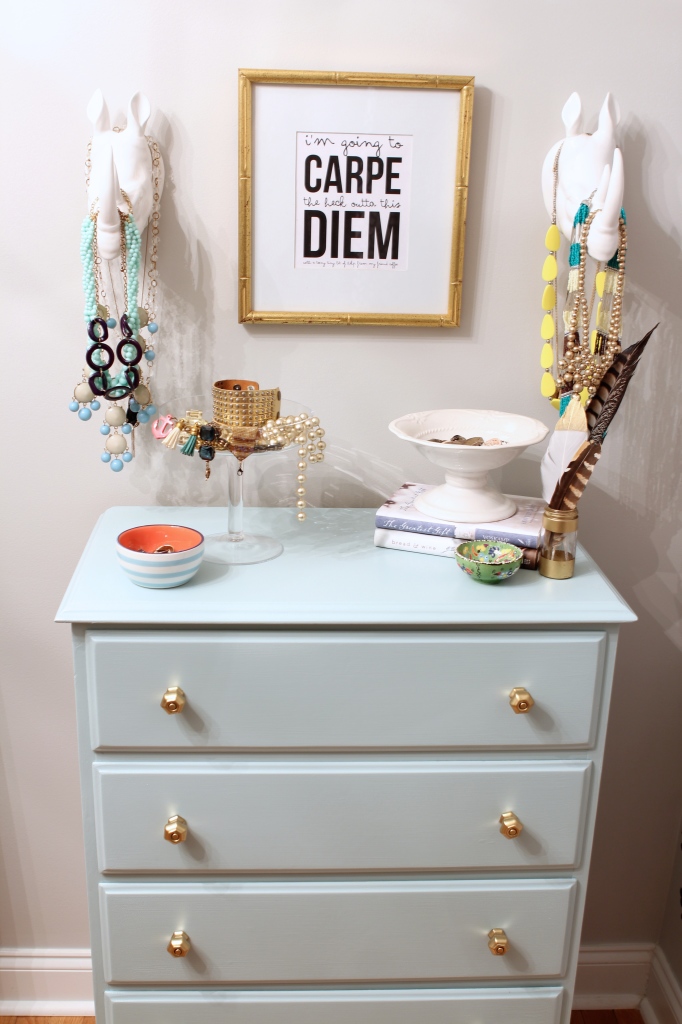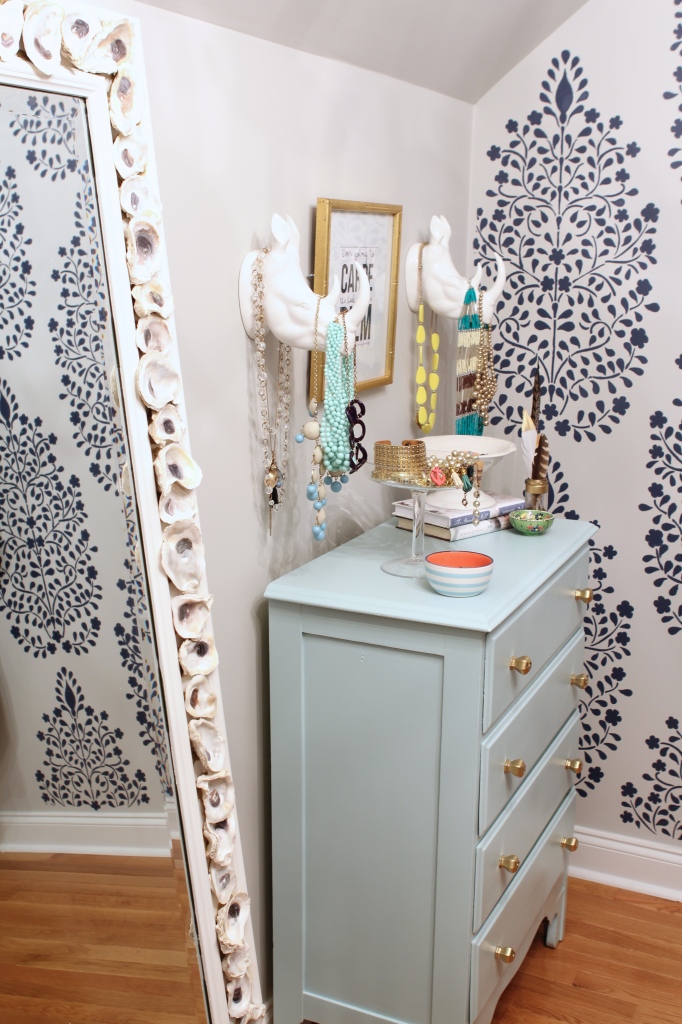 I love seeing jewelry on display!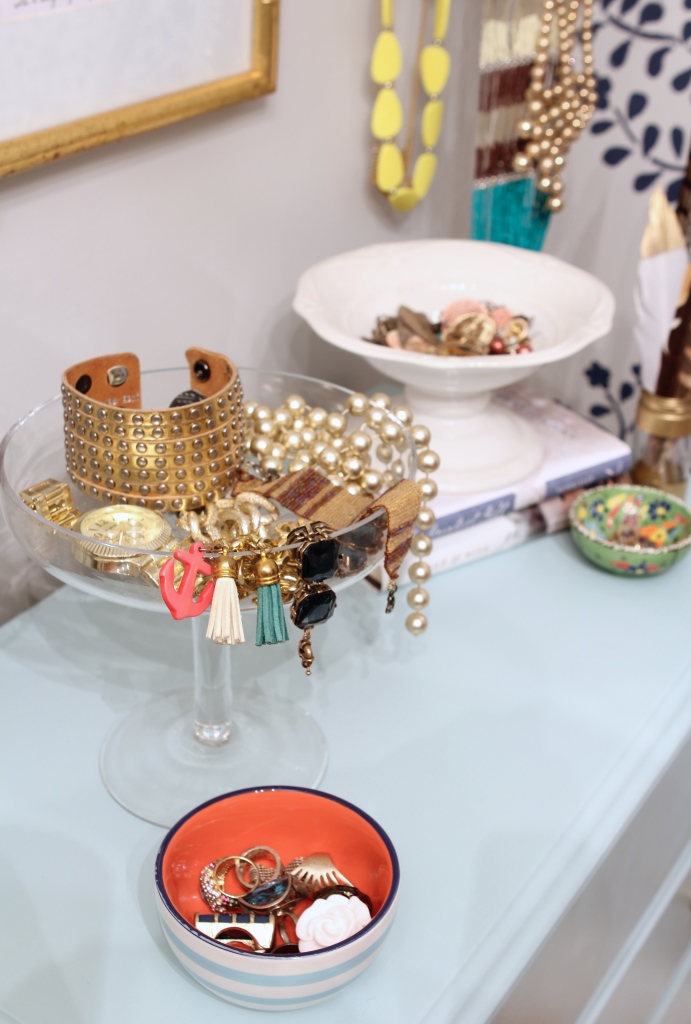 I was looking for some inexpensive art to fill my faux bamboo frame and came across this fun quote! I thought it was a perfect way to get my day going in the morning. It's a free printable and you can find it here.We also gave a copy to my little man's 1st grade teacher :)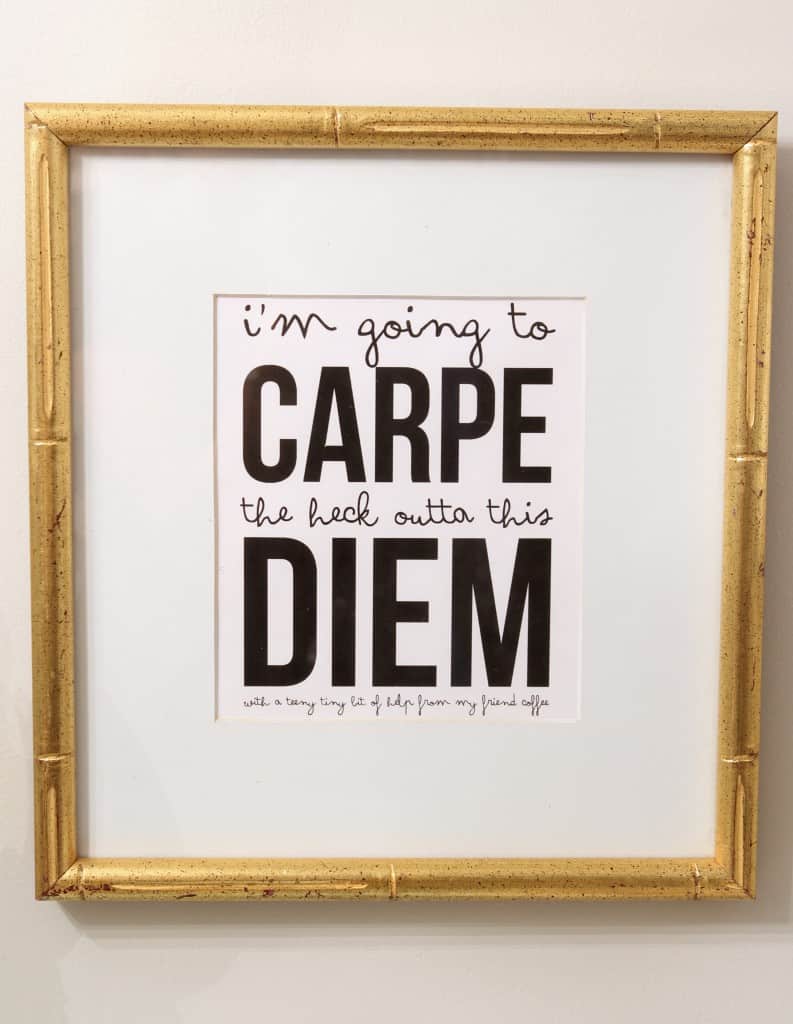 I've had these two rhinos for awhile in other areas of the house but thought they would be perfect to hold my necklaces.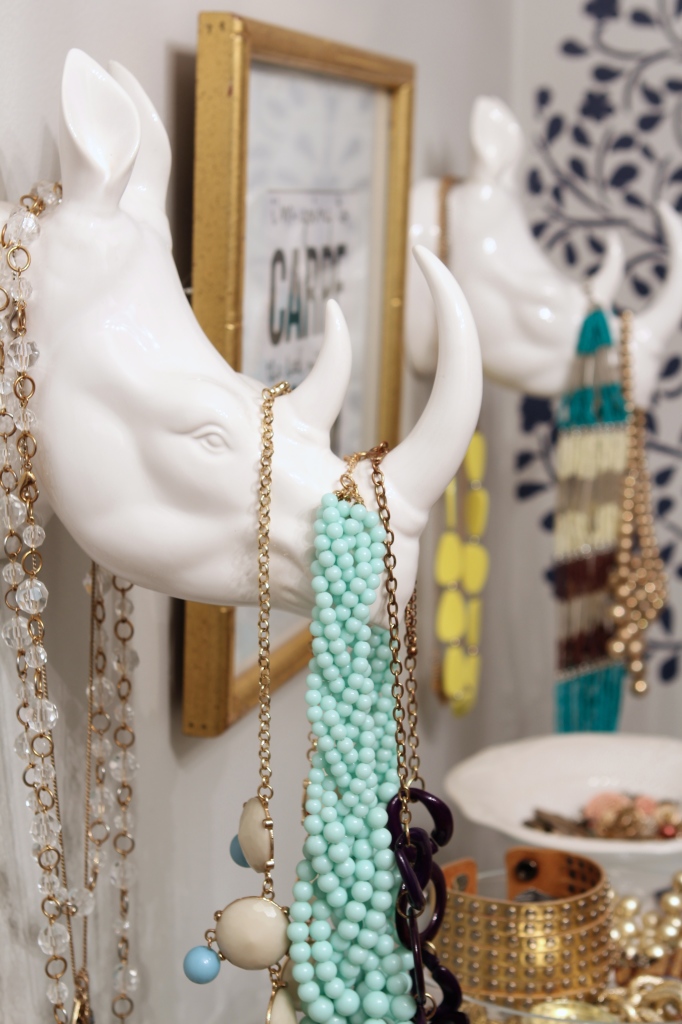 I just pulled some dishes and a cake stand from the kitchen to hold my ring, bracelets and earrings.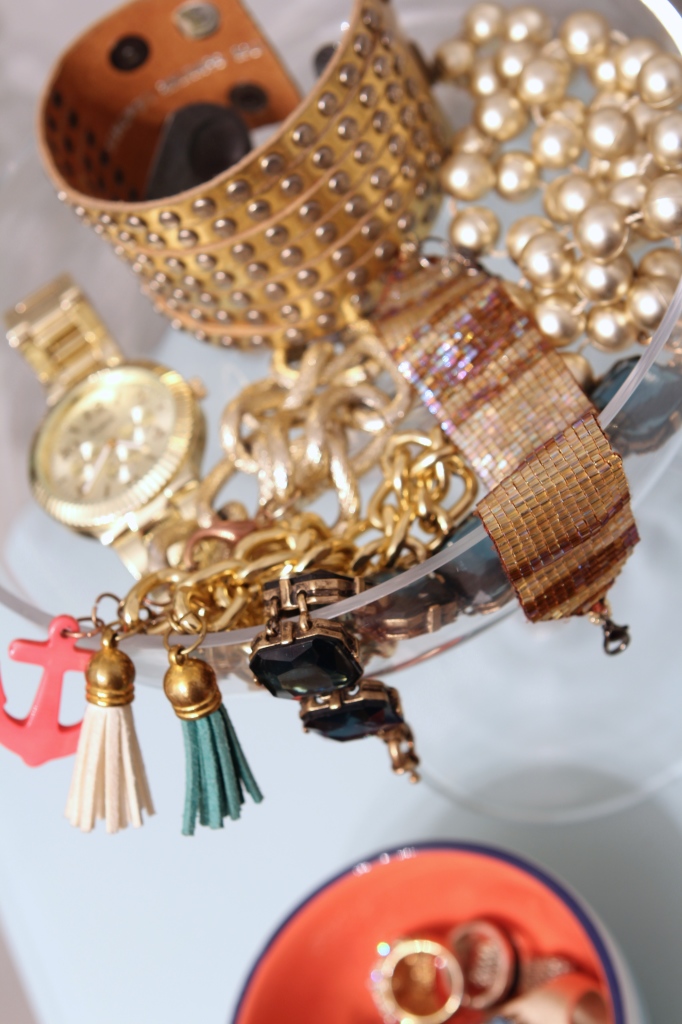 Can I tell you how much I love my new cozy rug from Rugs USA?!?! It definitely adds to the glam feel of the space.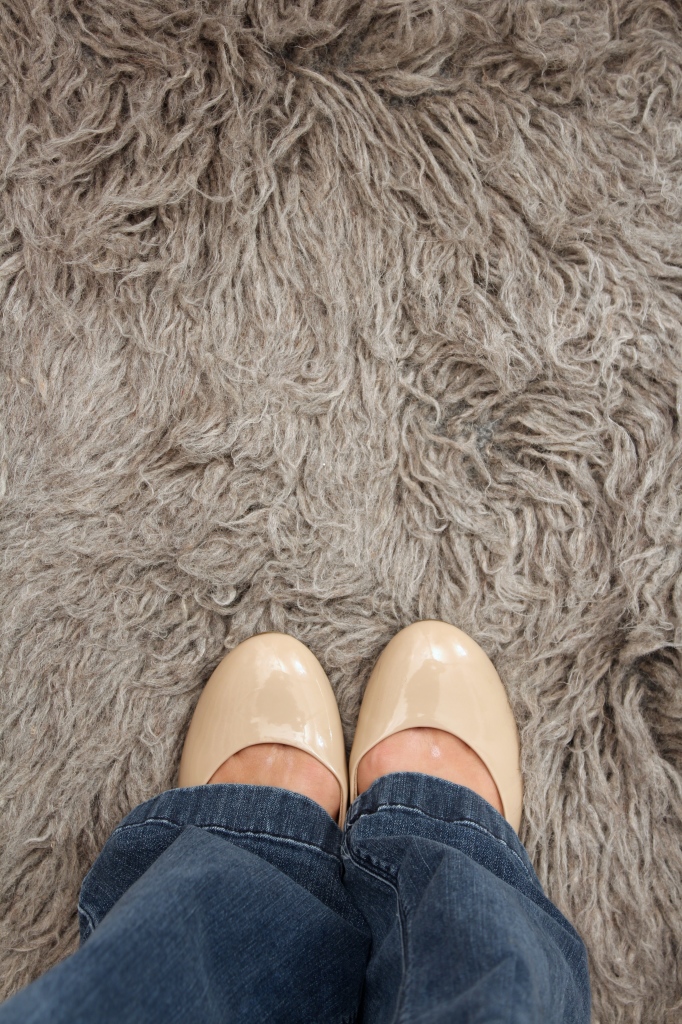 The old brass chandelier painted a modern turquoise was a big surprise! I was disappointed that the capiz shell chandy didn't work out but I honestly like this one just as much.
And the icing on the cake is the stenciled accent wall. Let me tell you, this was no easy task for me (it was my first time stenciling) but I'm so pleased with the way it turned out! The stencil is from Royal Design Studio and it's the perfect pattern for the space! It's nice and girlie but the navy blue gives it a little drama. Stay tuned next week for more details on the stencil project!
Okay, I'm dying to know what you think!!! If any of you are thinking about purging and making your space more functional I'm here to push you over the edge! I didn't think I could get so excited about a closet project but it really is changing my dressing routine in the morning. I can actually see my clothes now ~ and myself ~ and everything is all in one place.
Make sure to check out all of the other reveals today!
And don't worry, I'll be posting a detailed source list next week!
***
Here are my last One Room Challenge reveal post.
LINKING UP:
Place Of My Taste // Restless Arrow //